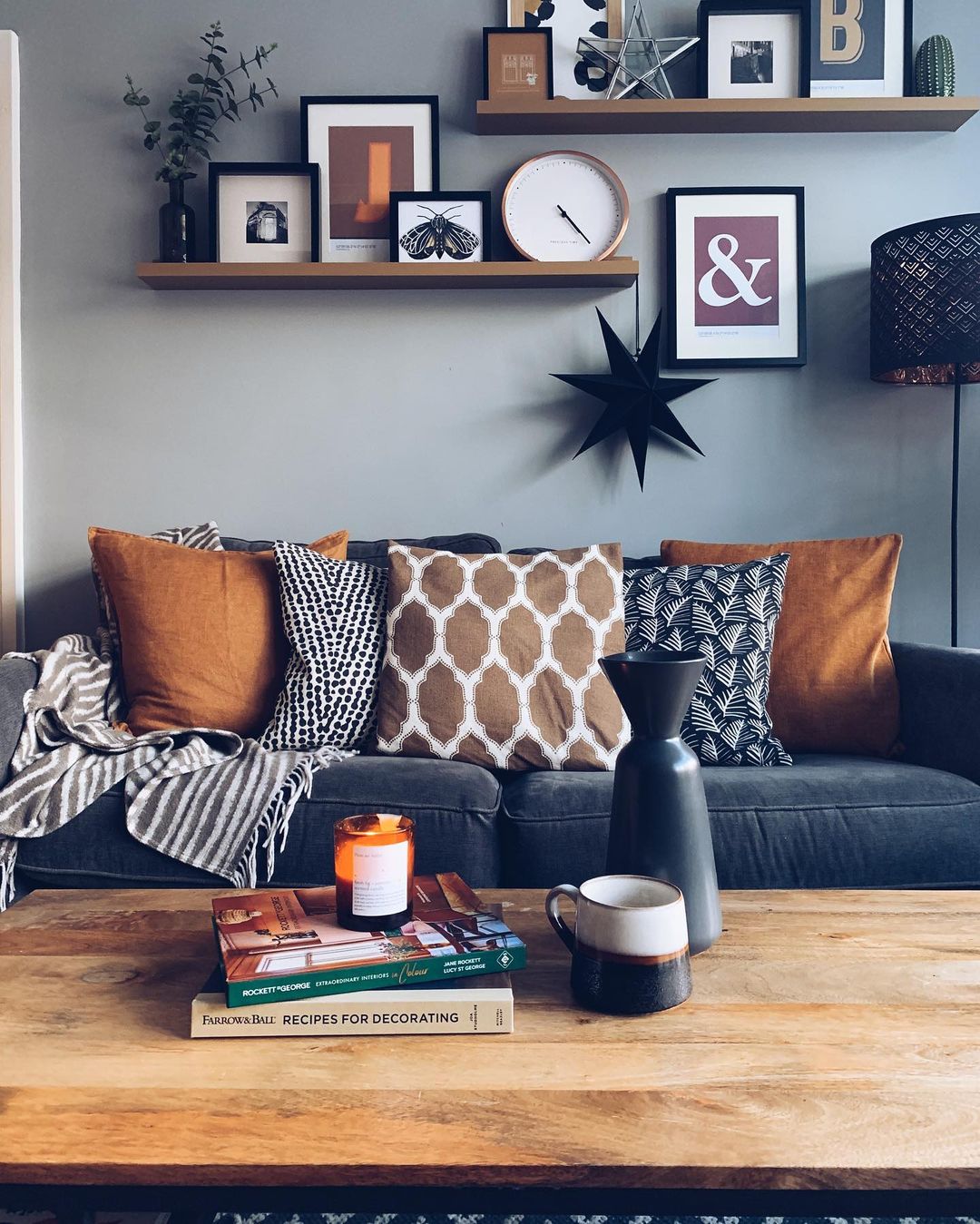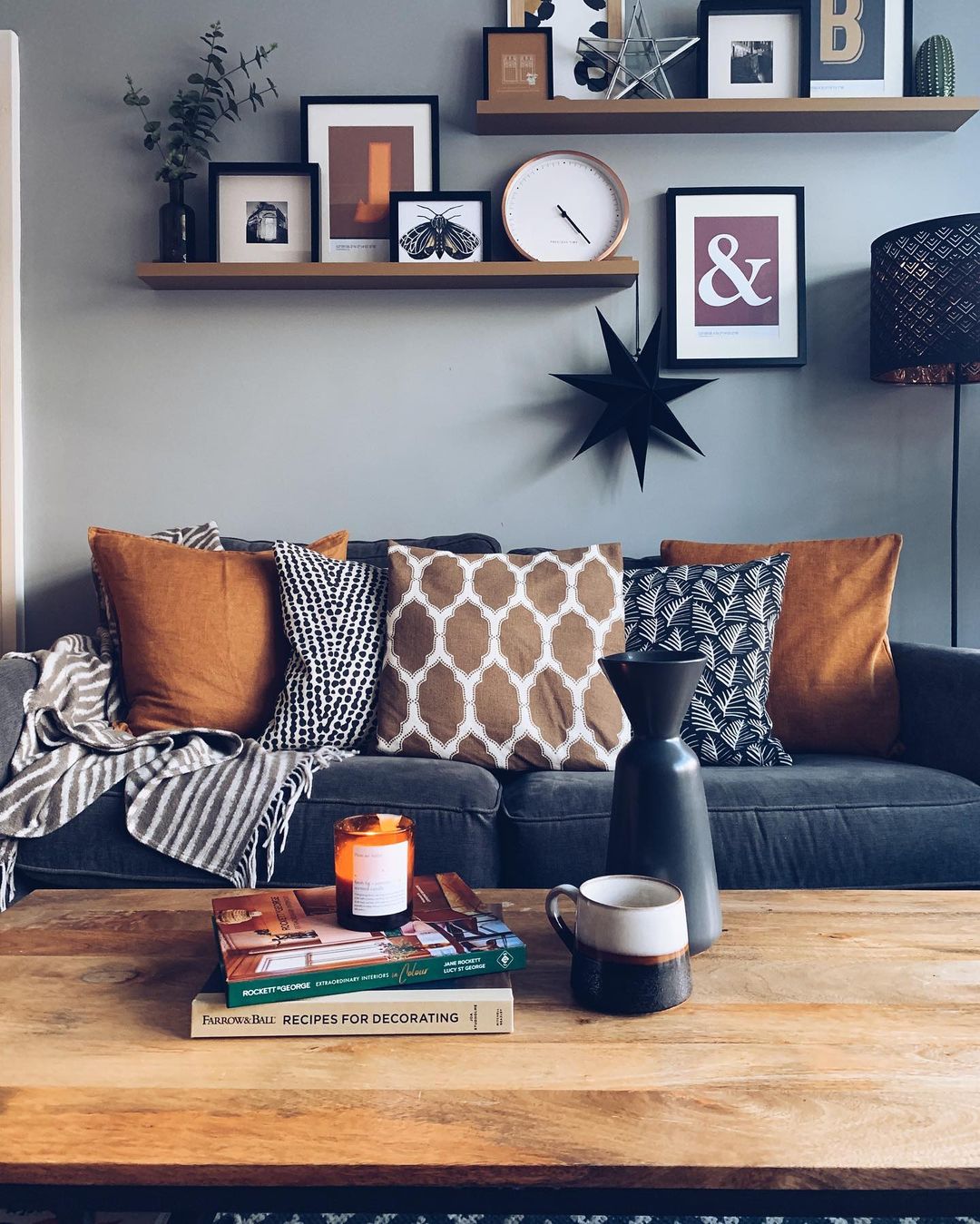 Trudging through what feels like the longest winter ever, there's never been a better time to embrace those little home comforts.
We've teamed up with Northern Styling's Jo Thelwell (an interior stylist based in Manchester). Here she shares her tips for making your home feel cosier and more uplifting this February and beyond.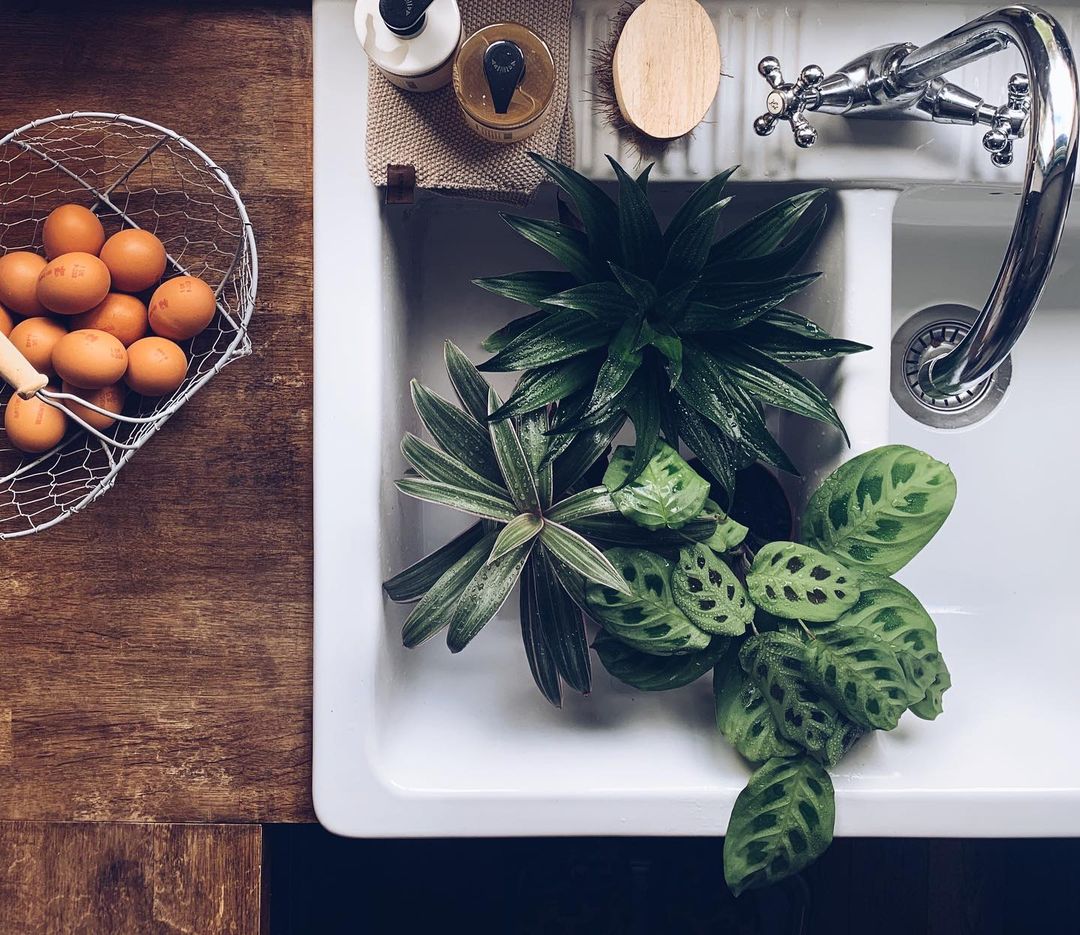 "Home has been the most important place this year," says Jo. "It's where I've spent most of time these last twelve months!"
Very luckily, Jo tells us, during 2020 her home was exactly how she wanted it. After five years living in and updating their 1930s semi, Jo and her husband Ben were able to enjoy summer out in the garden and a winter hunkering down indoors with no major interior design jobs to contend with.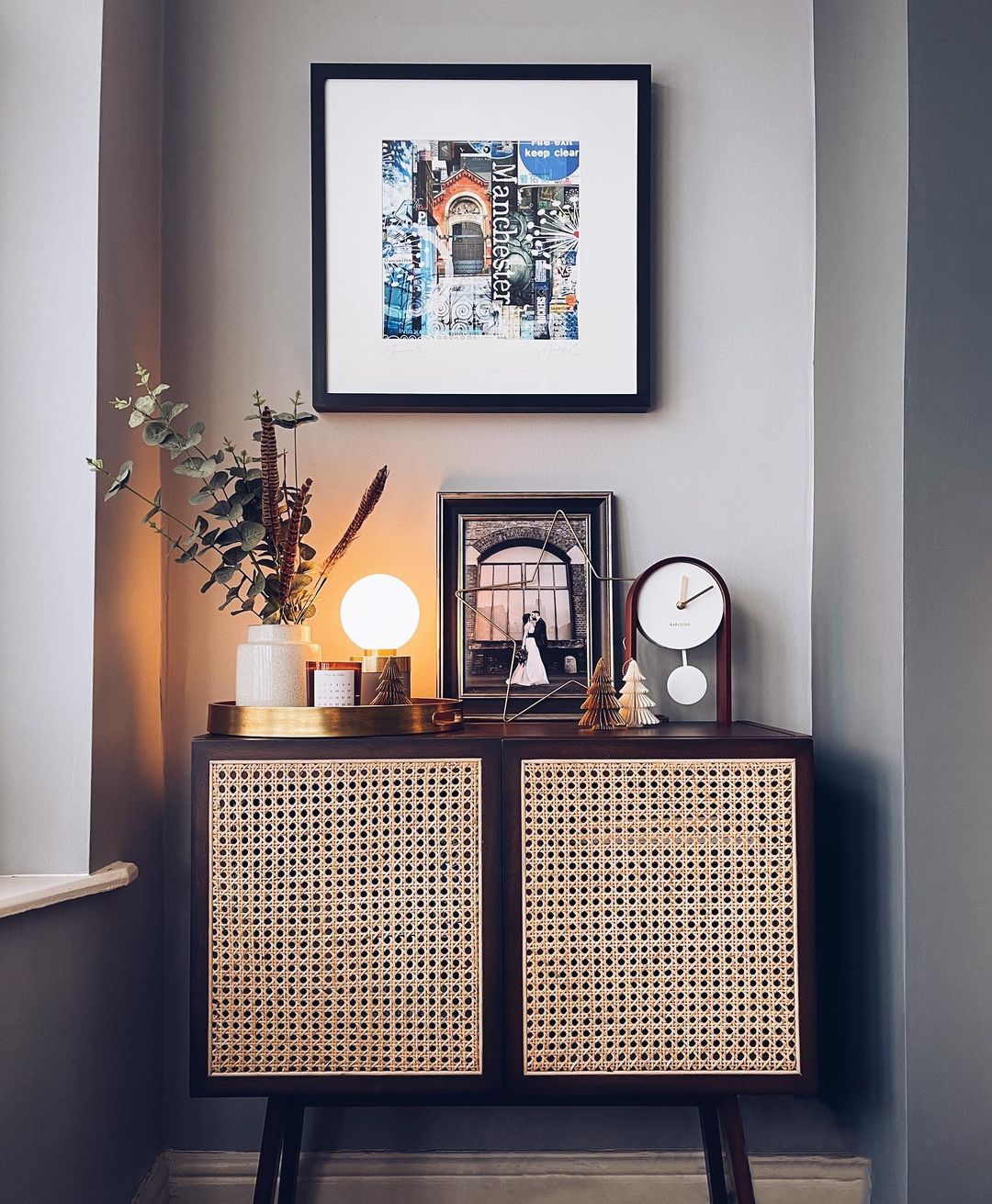 Having a home that felt like haven made a real difference, Jo tells us. "Good design affects your mood, the way you navigate a space, how you feel… Our homes should ideally be an expression of our personality, a place where we truly feel ourselves."
Jo calls her own interior style Industrial Eclectic. Working with a base of dark woods, framed prints and metal, she incorporates pops of colour and heaps of personality – adding in a few new, on trend items every couple of years to keep things looking fresh.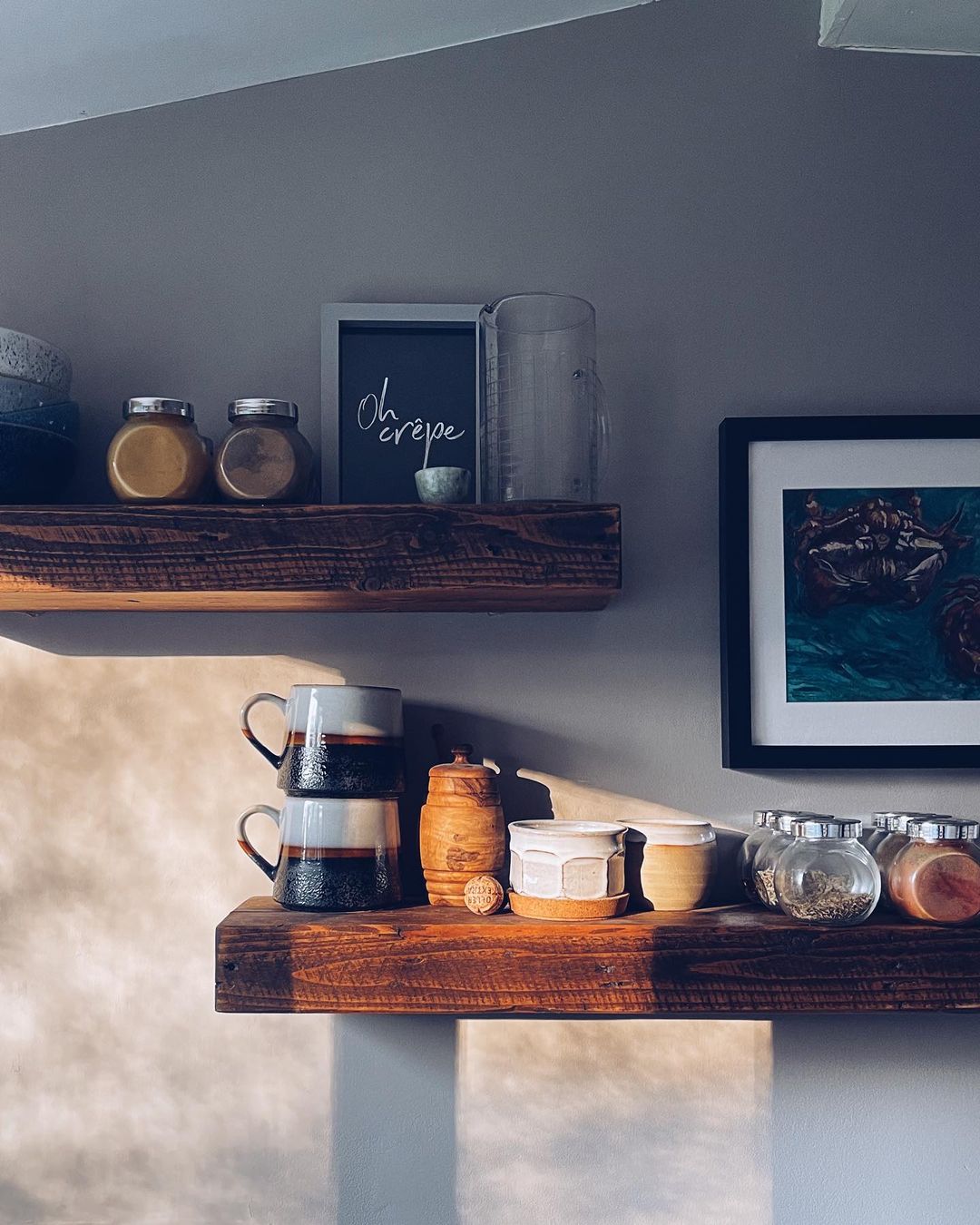 But change is on its way. Jo and her husband will soon be moving into a new home and embracing a new and exciting interior design project.
Before she leaves the home she has so loving curated over the past half-decade, Jo shares the easy and affordable tricks she's used to make her house feel cosy and comforting all year round.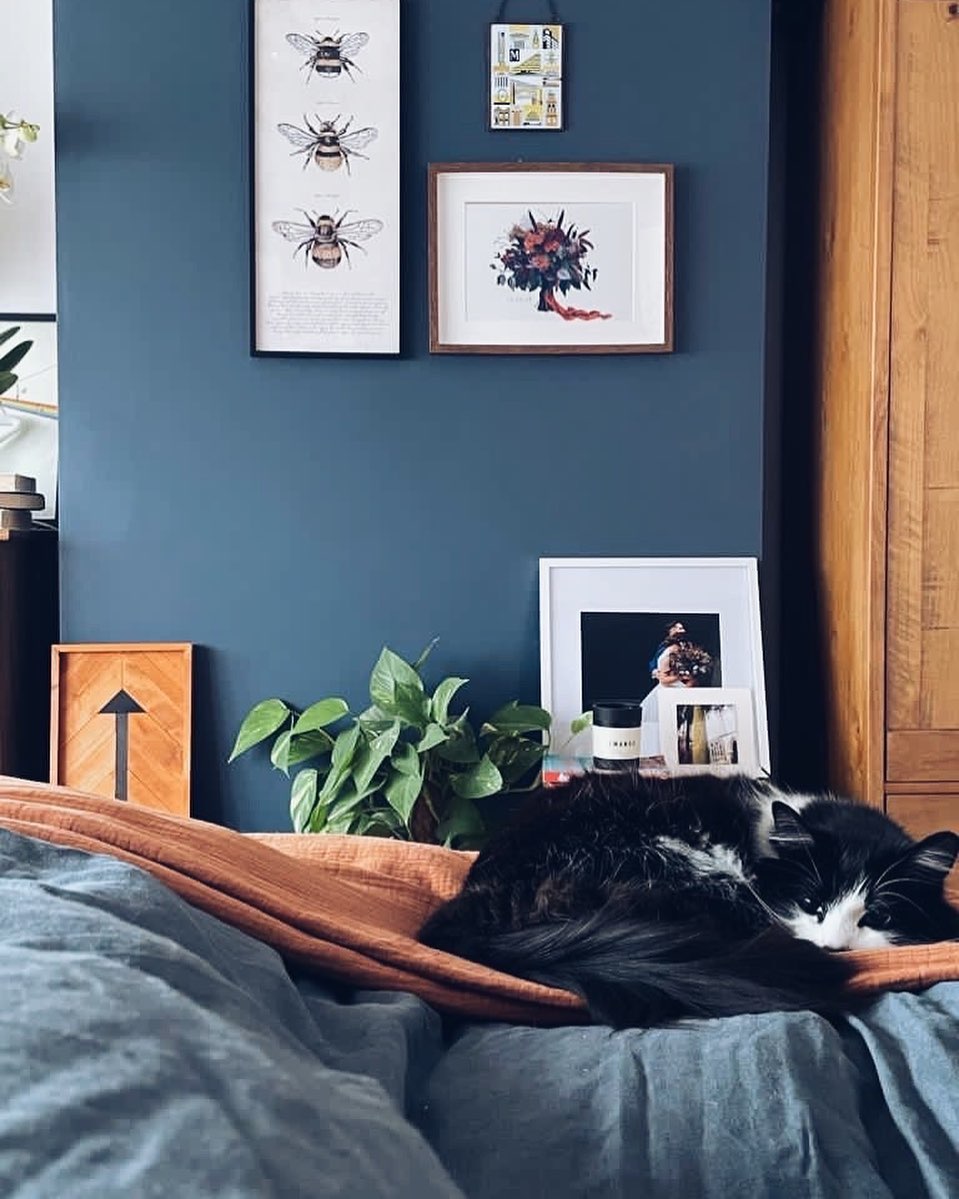 Jo's 5 Easy Ways to Make your Home Feel Cosier
Light candles
"So many people save the good candles for when people are over. But after 2020 (and during 2021!) we need to be using candles for us. It's a fab form of self-care!
"I love local independent candle makers like I'm a little candle and Cedar Candles. You also you can't go wrong with supermarket bargain candles – Sainsbury's have some gorgeous scents."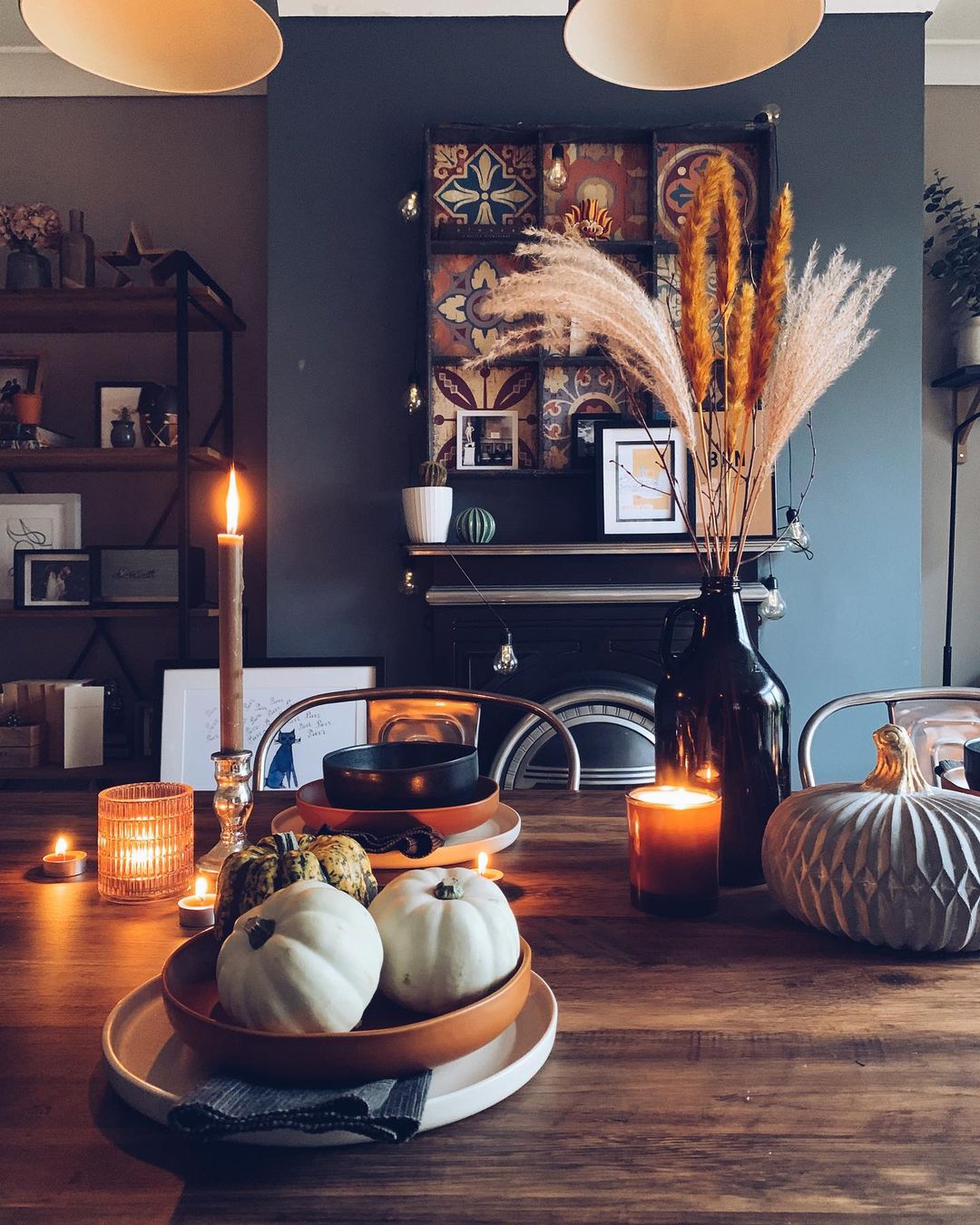 Spring is coming! So embrace the flowers!
"Local florists will be stocking up on tulips, daffodils, ranunculus... A little spring bouquet will brighten any space.
"A top tip to make supermarket flowers look expensive is to split them up into individual bud vases and spread them out over the house. Works every time!"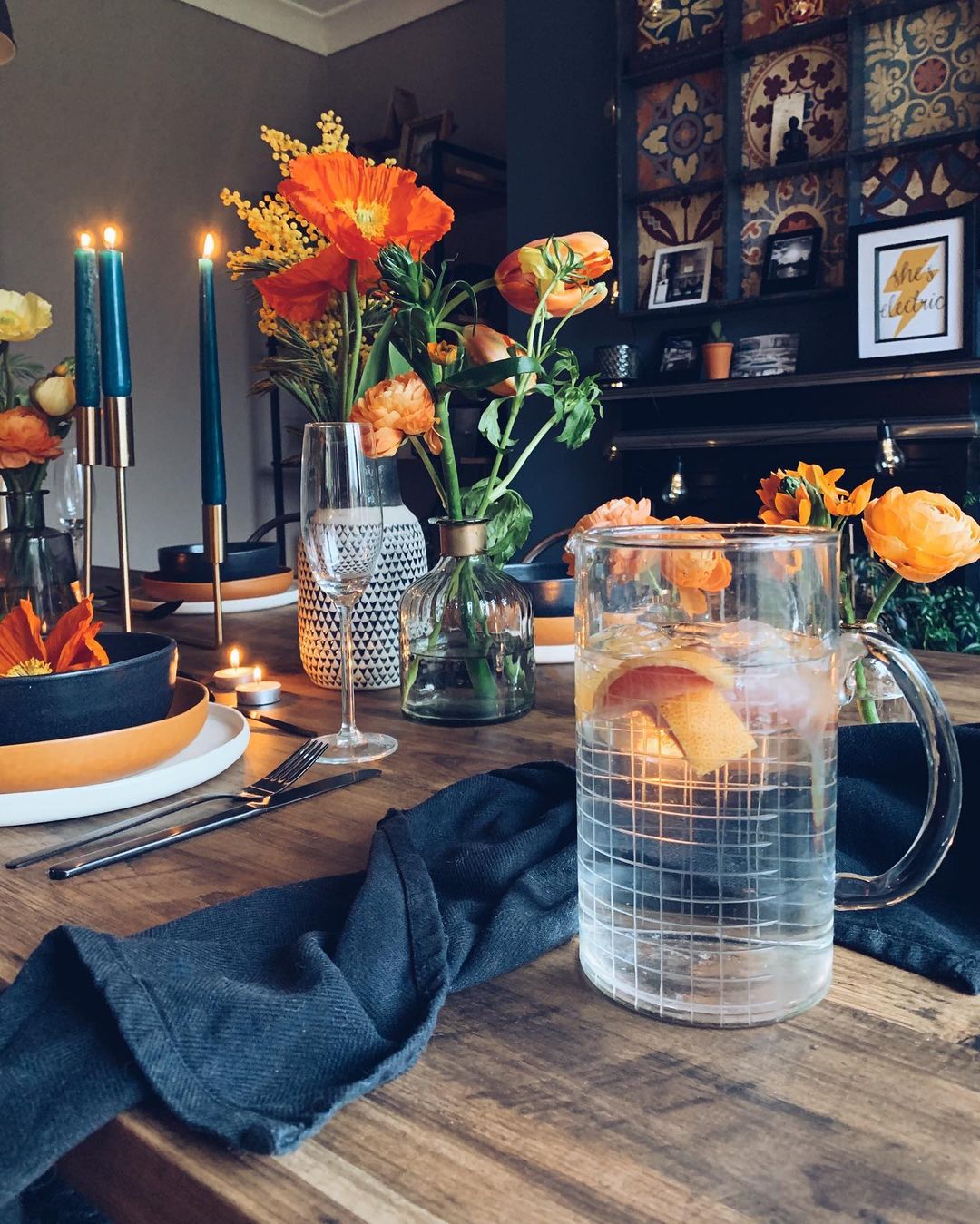 Invest in luxurious bedding
"I am a huge fan of linen bedsheets. If you haven't tried them, you should treat yourself.
"I have a gorgeous deep blue set from John Lewis and it's so lovely on your skin when you crawl into bed after a day of working at the dining room table!
"If you want to go all out, get yourself a lovely bedspread in a pop of colour too. I love nothing more than jumping into a nicely made bed every night. Feels like a little bit of hotel luxury when we can't travel."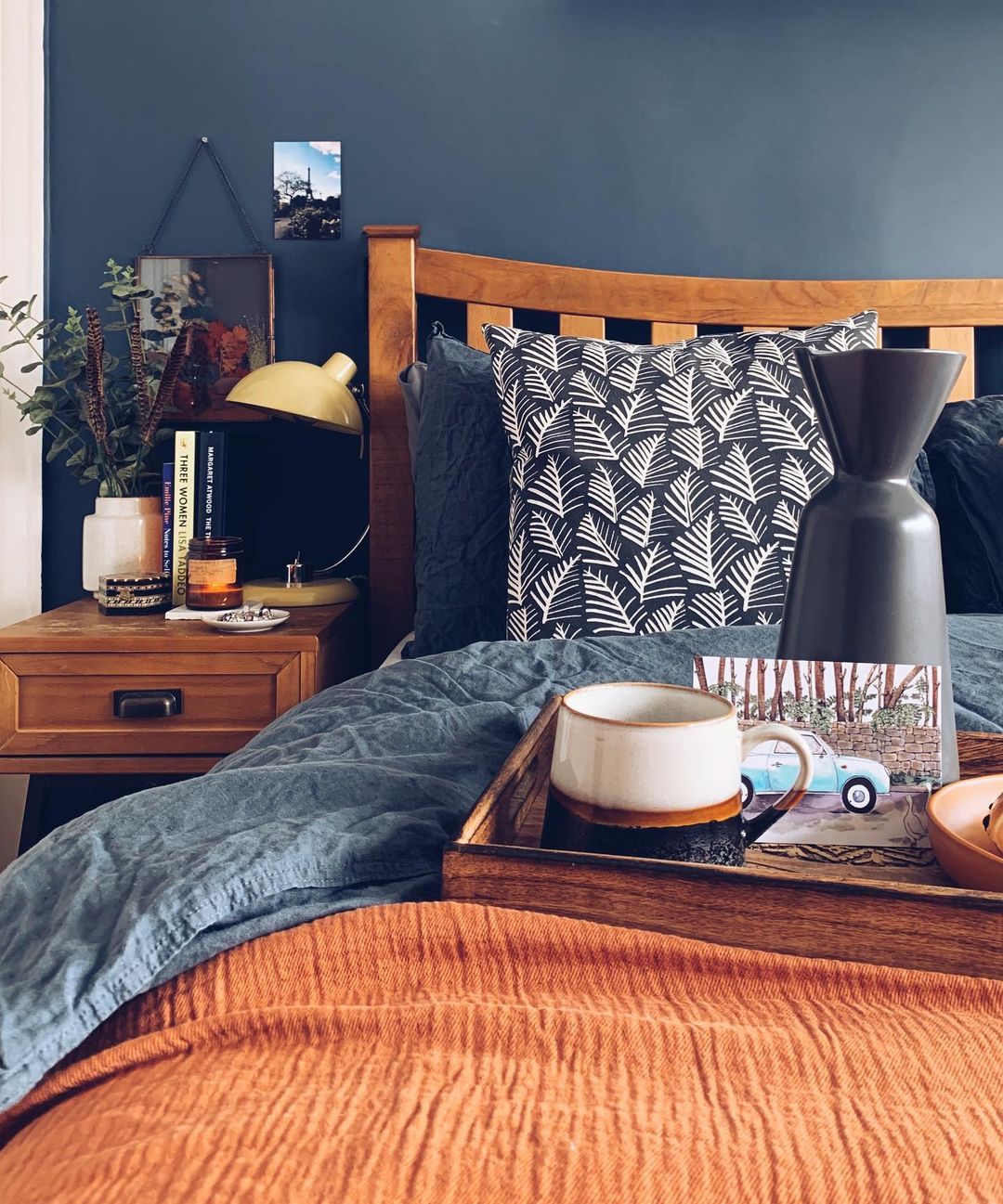 Layer up with blankets
"The likes of H&M, Made, and Homesense do really good quality blankets. Don't be afraid of clashing. The more you mix and match the better.
"Draping them over the sofa arm and grabbing them whenever you feel a bit chilly is like a big warm hug.
"I also love the idea of (when we're allowed to mix again) having the blankets outside around a firepit. Perfect for your guests to keep warm whilst staying safe outside!"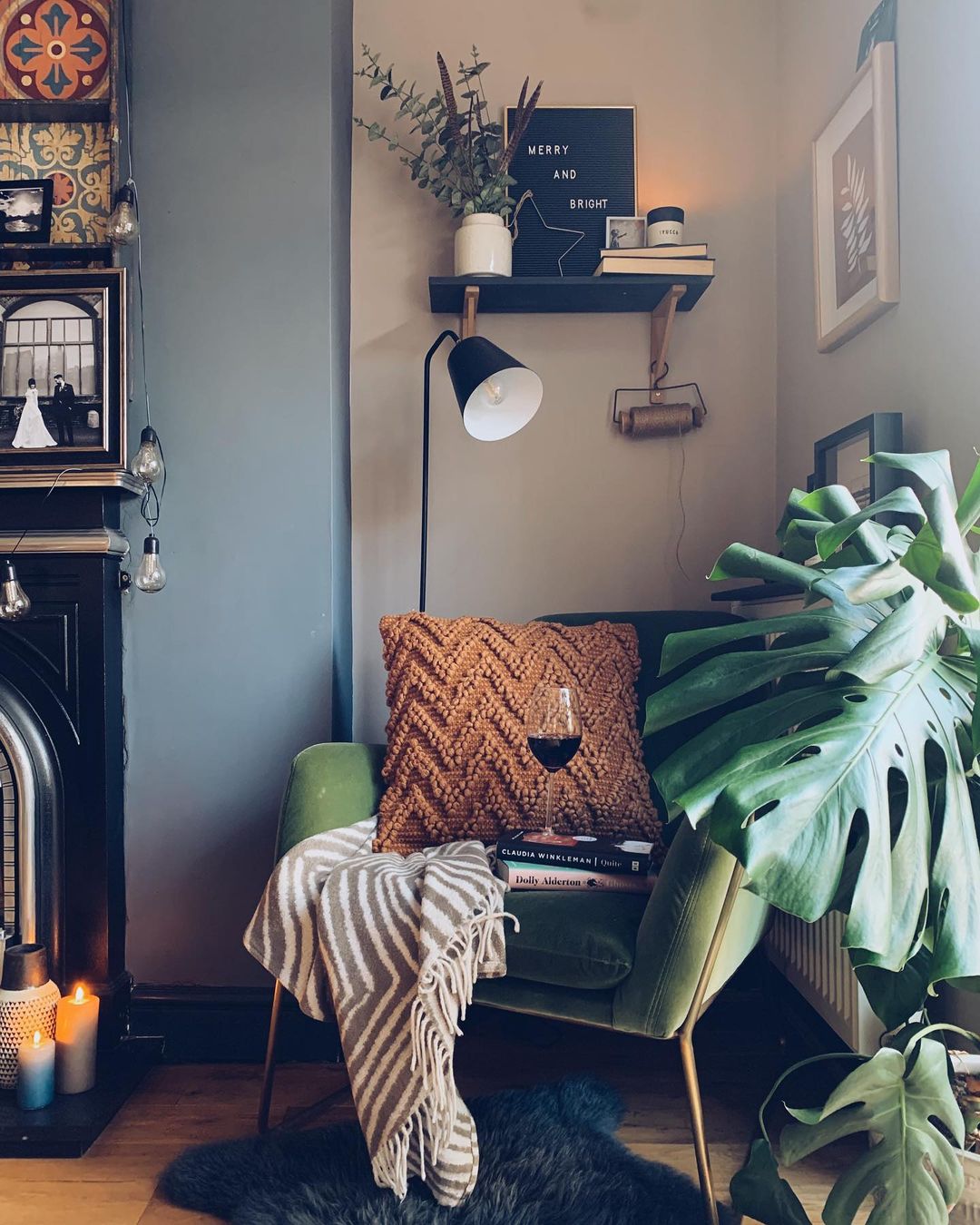 Seamless Security
"To fully enjoy the coziness and comfort of your new interior, you can embrace some modern elements and introduce some mini tech like a video doorbell that won't interfere with the aesthetics of your home but will contribute to your peace of mind. You can also work smart elements into the interior like a smart speaker, which will create a small but welcomed contrast to the rest of the design.
String up some fairy lights
"I keep my fairy lights up pretty much all year round. The Christmas tree might be down but try wrapping them around a plant or a shelf. They're the perfect antidote to the long winter nights.
"I love curling up in the living room in the depths of winter with fairy lights twinkling and a big blanket wrapped around me, the husband and the cat."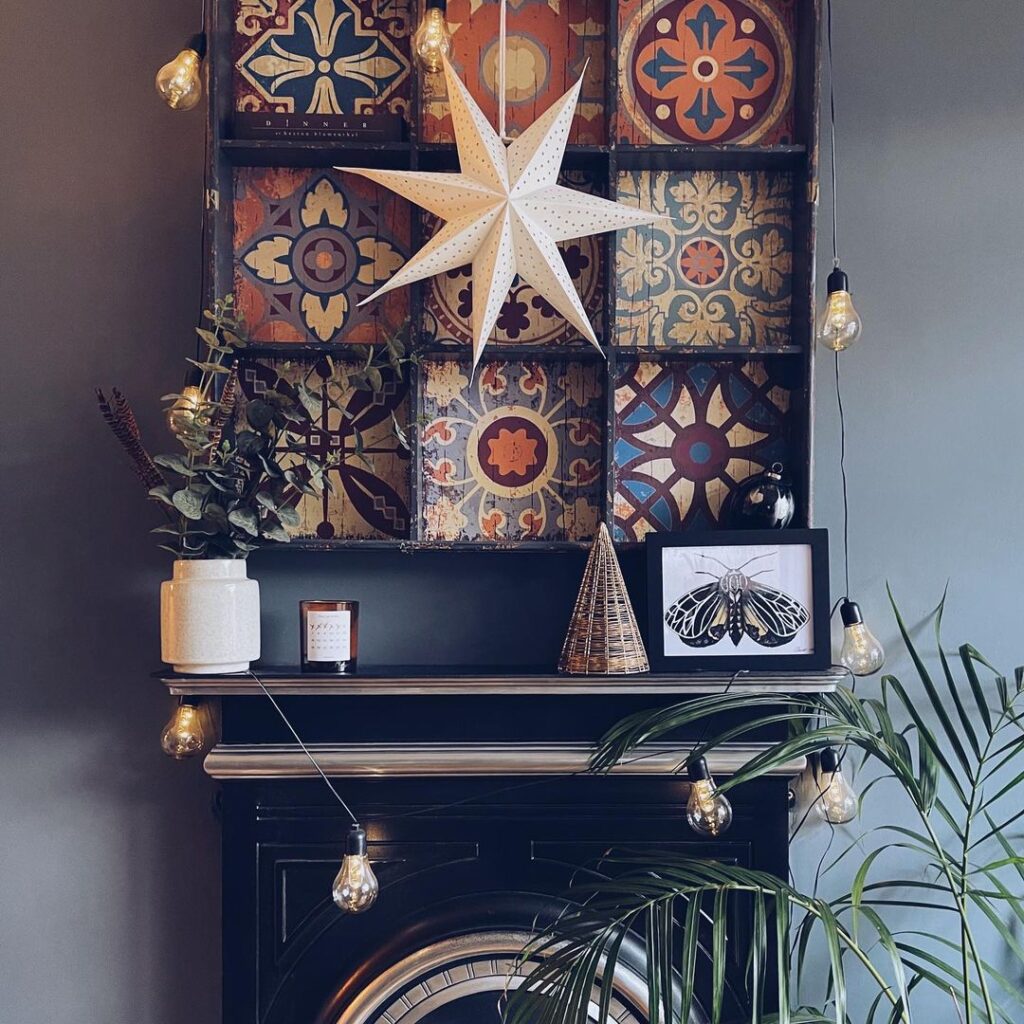 A big thank you to Jo for her tips on making your home feel cosier (and lifting your mood in the process!). You can see more of her beautiful interior design ideas over on Instagram and the Northern Styling website.