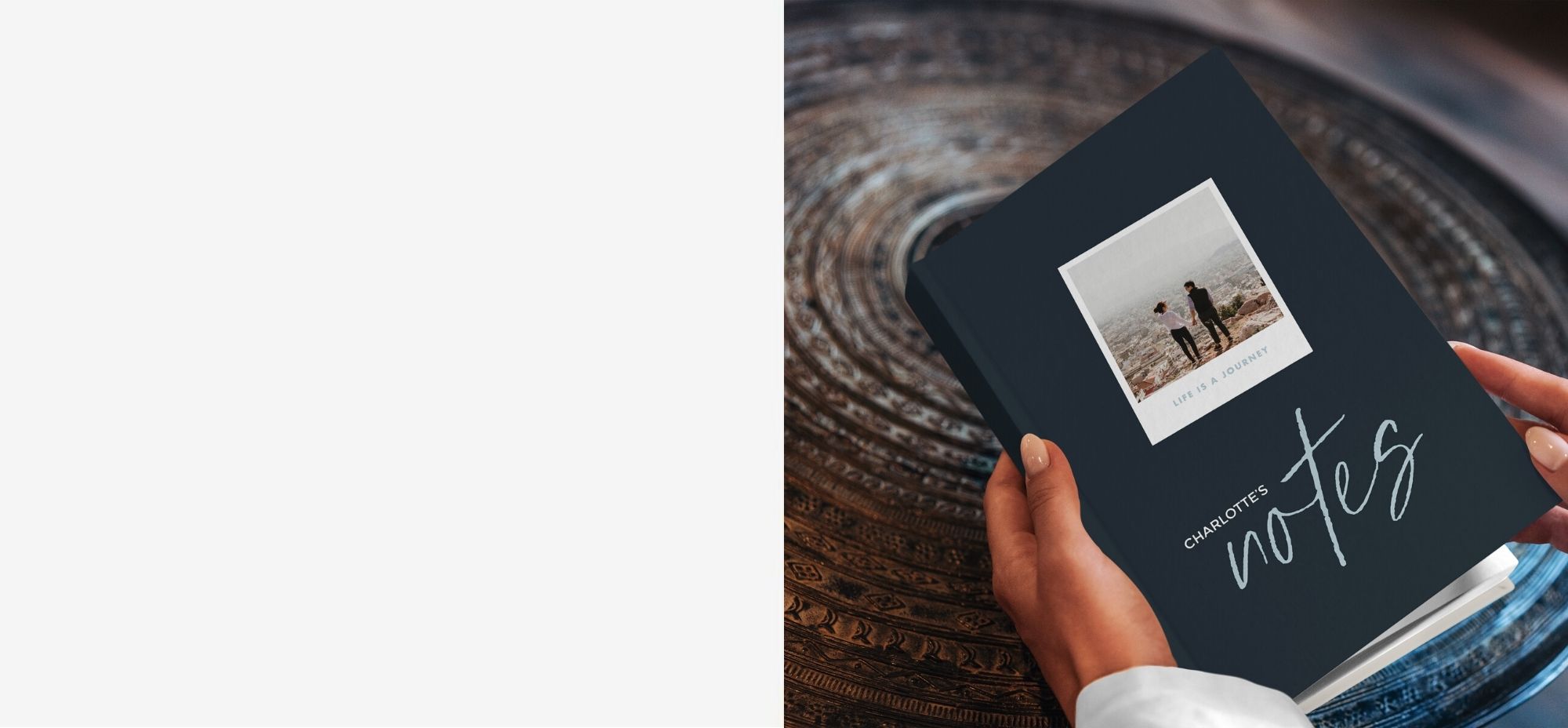 Personalised Notebooks
Our personalised notebooks and journals are the perfect way to keep organised in a busy world. Journaling has been shown to relieve stress, increase creativity, and boost memory alongside a host of other benefits. Choose one of the beautiful designs below and personalise the cover with your own text. These personalised notebooks are perfect as a meaningful gift to yourself or to someone you care about.
Filter

All about our personalised journals
We may live in a digital world. But nothing beats the sensation of putting your thoughts down on paper in one of our personalised notebooks. Choose from one of our beautiful designs. Then customise your notebook to create something that is as unique and full of personality as you.
Our personalised notebooks: The designs
From rainbows to bees to tropical scenes – our personalised notebooks come in a range of beautiful and totally unique designs. There's a cover to reflect every type of personality!
Whether you want your cover to look clean and minimal. Or bursting with colour and energy. You'll find exactly what you're looking for amongst our creative collection.
Every personalised A5 notebook comes with 100 blank pages, made from 90gsm textured paper. (Look out for our lined and dotted journal ranges coming soon!)
A beautiful yellow ribbon is also included with each of our notebooks, so you can easily save and return to a particular page.
How to create your personalised notebook
When it comes to creating your personalised notebook, the process couldn't be simpler. Just select your favourite design and click 'Customise'.
You'll be taken to our notebook editor where it's easy to add your choice of text. (Many of our customers choose to add a name or a nickname.) Type a new notebook heading and strapline. And you're almost done!
Just click 'Add to cart' and – once you've checked out – we'll set about creating and shipping your beautiful, customised notebook.
You'll usually receive your personalised notebook within 3 to 4 working days if you're based in the UK. Or slightly longer if you've requested international shipping.
How sustainable are our personalised journals?
At Inkifi, we take the sustainability of our products – including our personalised notebooks – very seriously.
Each of our notebooks is made with 100 pages of beautifully textured, eco-friendly paper.
We take pride in creating quality products that are kind to nature. No compromise on style or sustainability.
A few ideas for our personalised notebooks…
Our personalised hardback notebooks make a thoughtful gift for a loved one at birthdays and Christmas. Or even a little treat for yourself. Whomever the recipient, ours are notebooks to be treasured!
They provide a special place to record hopes, dreams, secrets and the happenings of the day. Did you know that journaling has been shown to relieve stress? And increase creativity?
If you're interested in journaling, you can get the lowdown on all things BuJo (bullet journaling for the uninitiated!) in our BuJo Beginner's Guide. It gives you lots of top tips for starting a journal of your own.
But these A5 notebooks are equally suited to quick, everyday shopping lists and scribbled notes. Moments of creative inspiration or wry observation.
Your custom notebook is there when you need it, helping you to keep organised and record your thoughts in an increasingly busy world!
So why not create your own customised notebook today? Just a few clicks and a beautifully designed and totally unique notebook could soon be on its way to you!
Copyright © 2023 Inkifi. All rights reserved.