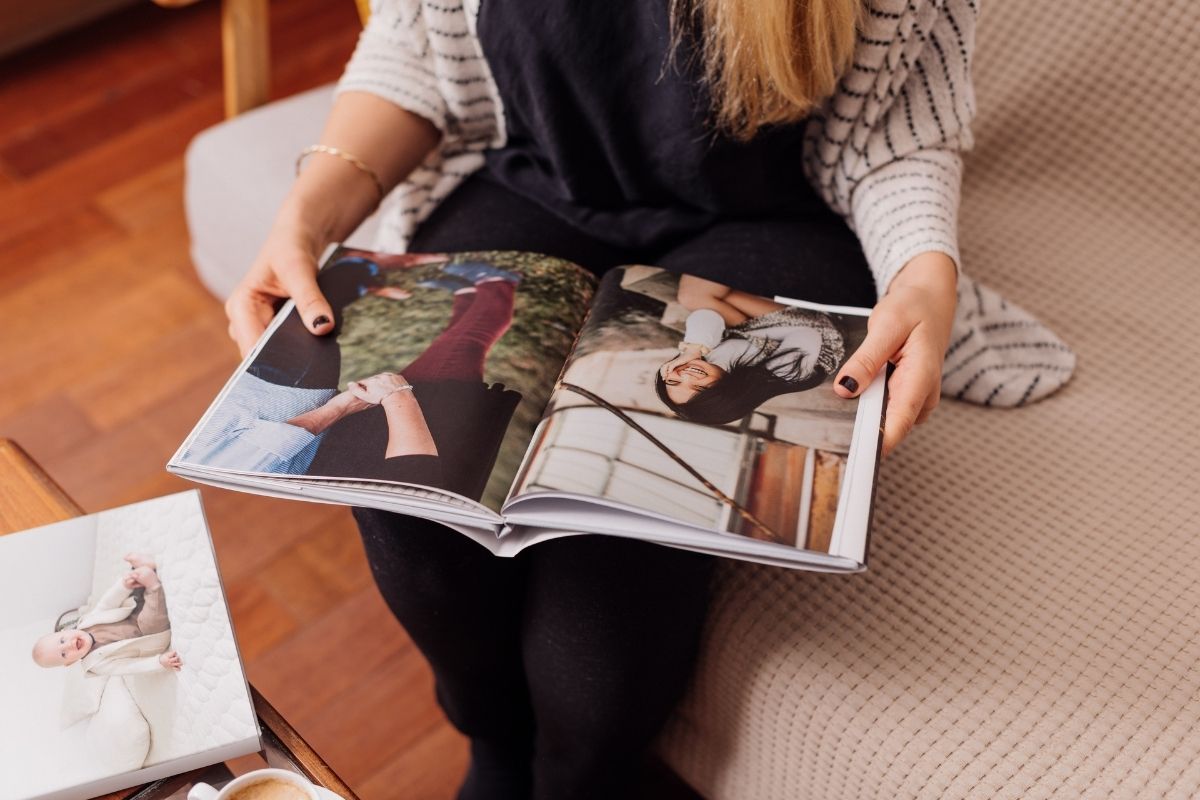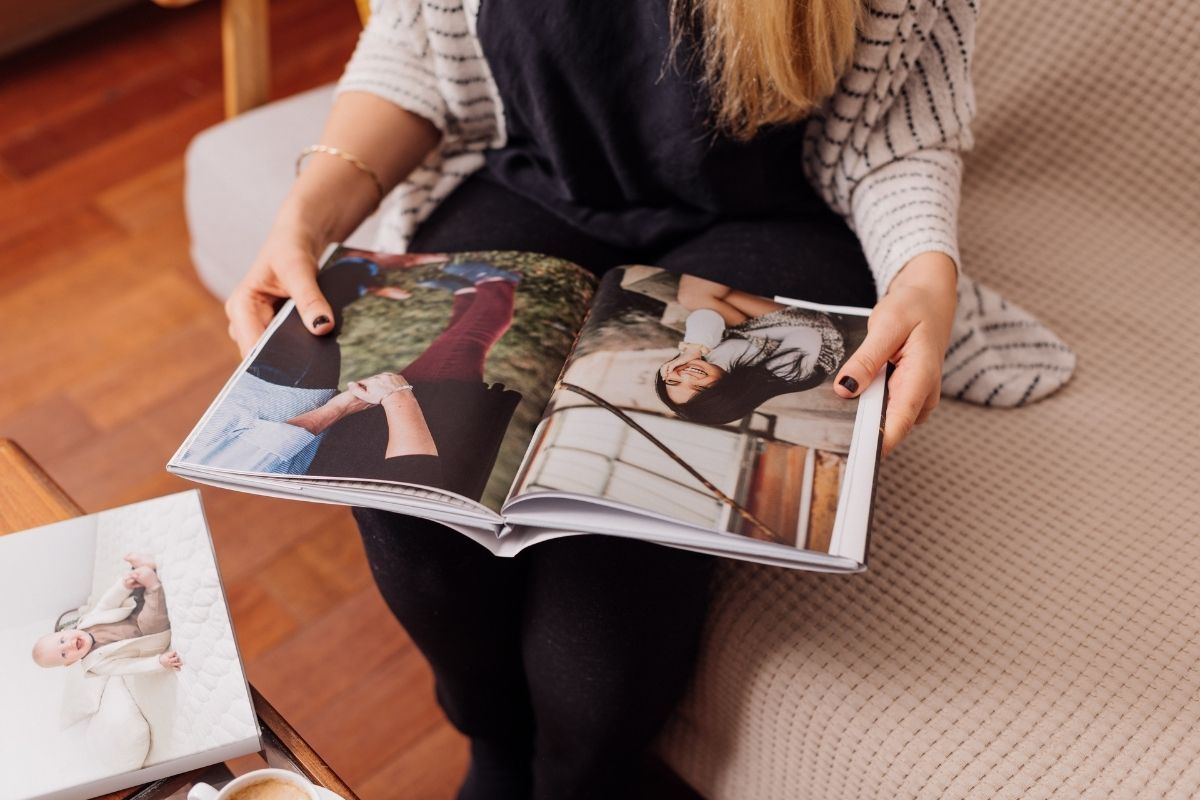 Choosing the right title for your photo album is so important. It can set the tone for the entire book and give your friends and family an idea of what to expect.
Whether you're looking for a funny or heartfelt caption, we've got you covered. In this blog post, we will list over 150 different captions for every type of photo album. So whether you're celebrating a special occasion or just want to document your year, your travels, or your wedding, we've got you covered!
Find captions for every type of photo album:
1. Travel
2. Family
3. Birthday
4. Graduation
5. Wedding
6. Anniversary
7. Baby
9. Funny
10. Heartfelt
Titles for Travel Photo Albums
Travel photo albums keep your memories fresh and your photos safe. If you travelled solo a photo album is the perfect way to share your memories with your friends and family. Plus, they're a lot of fun to look through!
Explore the world!
So many places, so little time!
A photo a day keeps the travel blues away!
Get lost
Wanderlust: A strong desire to travel
Seeing the world through a camera lens
One man and his camera
I'm a traveler, not a tourist
My passport is my treasure chest
My favorite place to be is on an airplane, heading to a new destination
Air Miles
Get lost in the right direction
The World is My Oyster
Let's go the Beach!
Footprints on the Globe
Wanderlust: A Collection of Travel Photos
On the Road Again
Around the World in 80 Photos
Travels Abroad
On the Wild Side
Life's an Adventure
Exploring New Lands
A Journey Around the Globe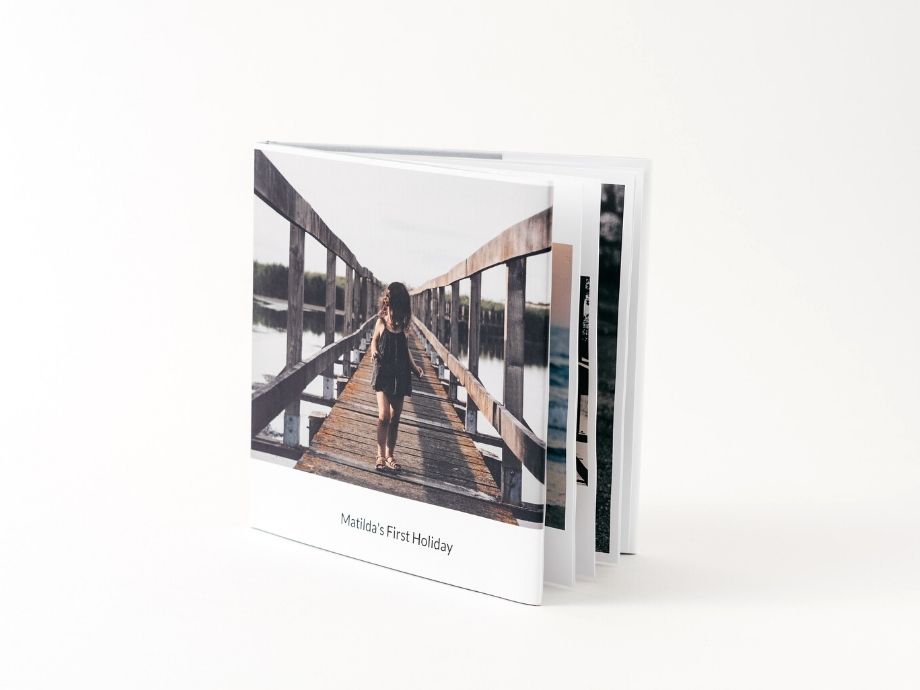 Titles for Family Photo Albums
A family photo album is a collection of memories that can be shared and enjoyed for years to come. It is a way to document your life and the lives of your loved ones. A family photo album can include photos of holidays, births, weddings, and other special occasions.
A Journey Through Our Lives
A Year in the Life of our Family
Our Life Together
Capturing Our Memories
Growing Up Together
Modern Family
A Collection of Our Memories
A Family Reunion
Growing Up: A Photo Album of Childhood Memories
Our Family Tree
The Best of Times: A Photo Album of Our Family Celebrations
The family that photos together, stays together!
A family that laughs together, stays together!
One big happy family!
We may be a little crazy, but we sure are fun!
The only thing better than spending time with family is spending time with family and friends
We may not be perfect, but we're perfectly loved!
Family is everything to me!
My tribe
Crazy genes
My family is my life!
From generation to generation
The best of times are when I'm with my family
Home is where the heart is…and my heart is with my family
Our lives, together
The world according to us: A snapshot of our family life
Our Moments
Treasured Memories
Life with My Family: A Photo Album
A Family Portrait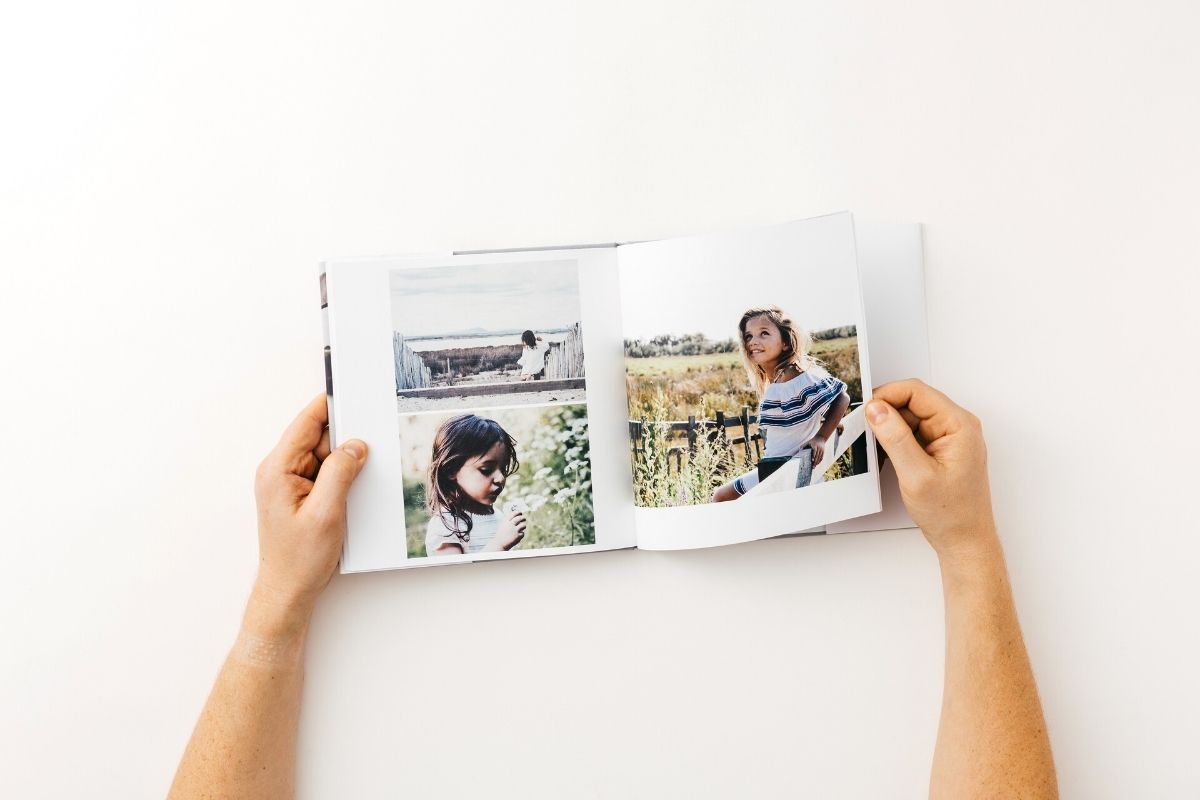 Titles for a Birthday Photo Album
A birthday photo album is a great way to capture all of the memories from your special day. It's also a fun way to show off your photos to your friends and family.
Here are some captions that will help get you started:
A Birthday to Remember
Another Year Older, Another Year Wiser
Memories are the Greatest Gift
Celebrating Another Year of Life
Cheers to Another Year
Here's to Another Year
A Year in the Life of a Toddler
One More Year!
Happy Birthday!
The Big 1-0!
Turning One: A Photo Album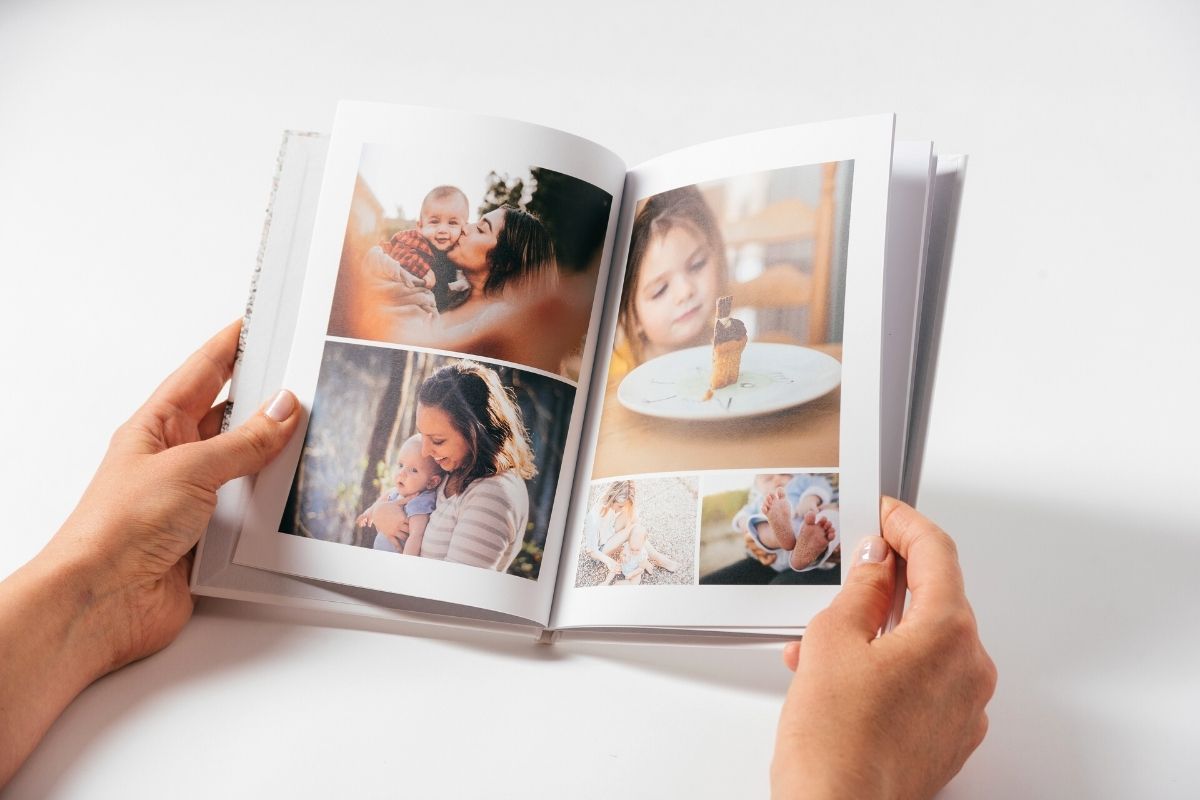 Create Your Birthday Photo Book
Titles for a Graduation Photo Album
Graduation is one of the most important milestones in a person's life. It's a time to celebrate all of the hard work that has been put in and to look forward to the future. Collect your memories from the day and keep them safe in a dedicated photo album.
The Journey is Over…But the Adventure Continues!
A Collection of Graduation Memories
The Day I Became a Graduate
Time to Make a Difference
My First Day as a Graduate
Celebrating My Graduation
A Graduation to Remember
Those Were the Best Days of my Life
A Time to Celebrate
The Best is Yet to Come
From This Day Forward
So Long, Farewell
A New Chapter in Life
The Adventure Begins
The World is Your Oyster
Time to Fly the Nest
Onward and Upward
The Next Step
A New Journey Begins
Ready for Anything
Congratulations, Graduate!
A New Chapter
End of an Era, Beginning of New
Do Great Things
Titles for wedding photo albums
Wedding photo albums are a beautiful way to document your big day. They can be shared with friends and family for years. Your wedding is one of the most momentous occasions of your life, so hold those memories tight, create your photobook and give it a title that will make you – and your guests – pick it up and relive the day again, time after time.
Our Wedding Day
The Happiest Day of Our Lives
A Fairytale Wedding
Chapter 1
Love is in the Air
A Wedding to Remember
A Perfect Day
The Best Day of Our Lives
Picture Perfect Wedding
Wedding Bliss
To Have and to Hold
A Day to Remember
Love Story
Mr. & Mrs: A Wedding Photo Album
Happily Ever After
The Beginning of Forever
Our Journey Together
Soulmates
Two Hearts, One Love
Our Happily Ever After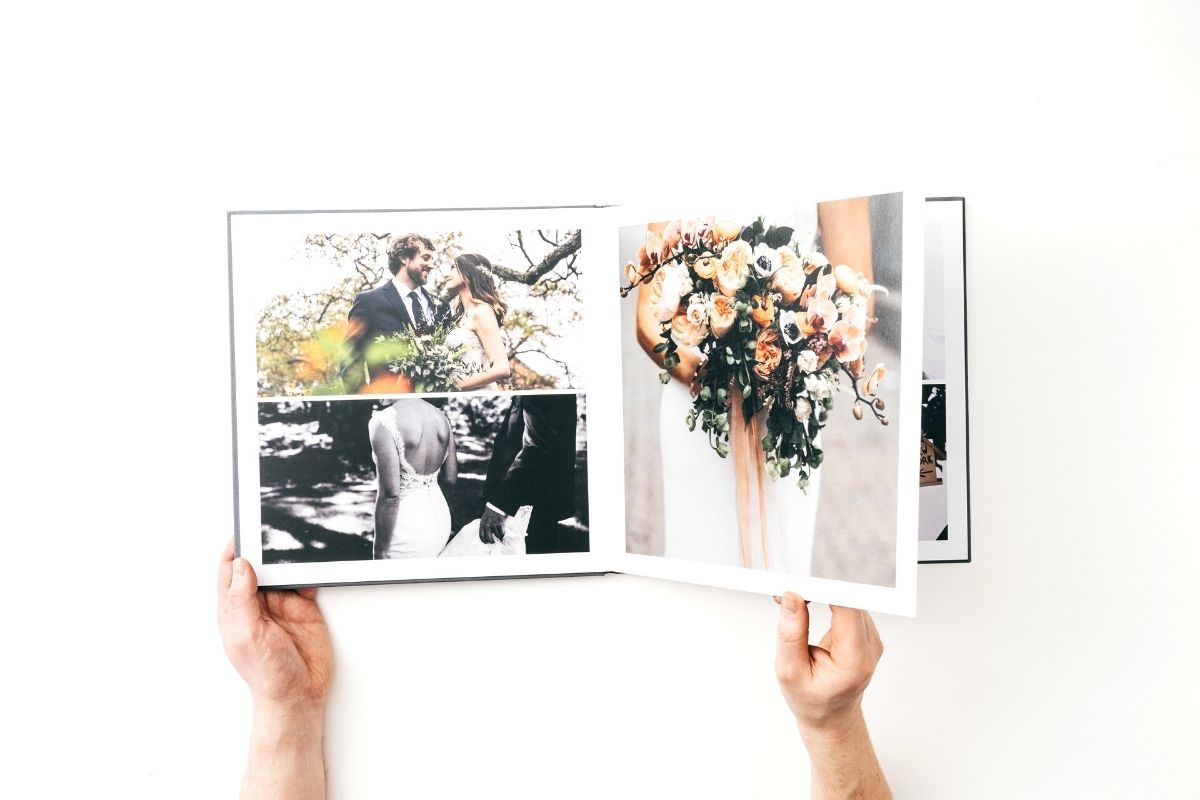 Create Your Wedding Photo Book
Titles for an Anniversary Photo Album
An anniversary photo album is the perfect way to commemorate a special day. It can include photos from the day itself, as well as photos from years past. Give yourself something to look back on and watch as you both grow, in love, together.
The Best is Yet to Come
Another Year Down, a Lifetime to Go!
Celebrating Our Love
One More Year!
Happy Anniversary!
25 Years of Love
1 Year Together
A Year of Love
Silver Anniversary
The Diamond Anniversary
Anniversary Magic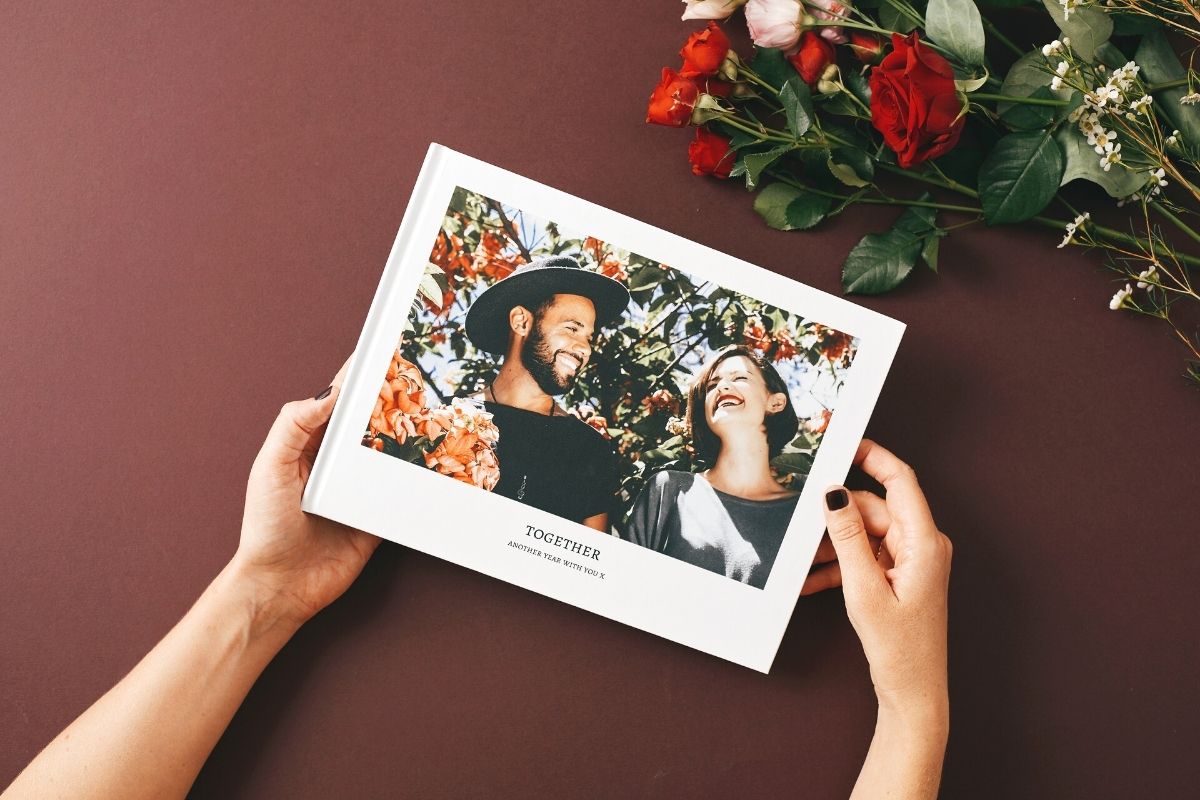 Create Your Anniversary Photo Book
Titles for baby photo albums
When a new baby is born, it's a really special day. You already know it, but time flies, so take pictures and put them in a photo album to remember your baby's very first year.
A Baby's First Year
Baby's First Year in Pictures
My First...
A Collection of Baby's Milestones
And then there were 3
Growing Up Too Fast!
One Year in the Life of a Baby
A Photo a Day Keeps the Doctor Away!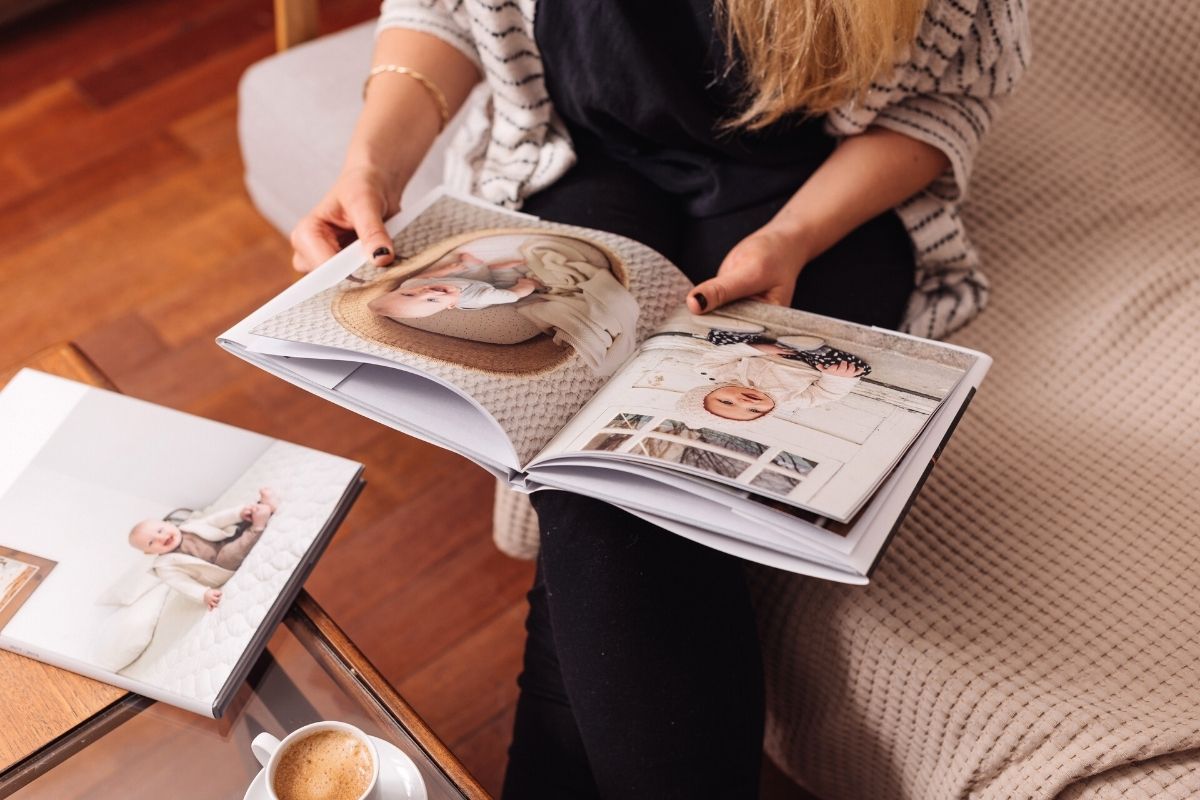 Create Your New Baby Photo Book
Titles for year in review photo albums
A year in review is a photo album that includes photos from the entire year. It can be a great way to remember all of the good times and memories from the year. It can also be a helpful way to document all of the major events that happened during the year.
This has been a good year!
The Best Moments of My Life
So much has happened in 365 days
The Good Life
Sunshine & Rainbows
I can't believe it's already been a year!
Time flies when you're having fun!
A Collection of Memories: A Year in Review
This is the Life
365 Days, 52 Weeks, 12 Months, 1 Lifetime
A Time Capsule of My First Year
In 365 Days, I Learned…
Create Your Year in Review Photo Book
Creating Evocative Photo Albums for Your Engagement and Honeymoon Memories
Your honeymoon and engagement albums are two of the most special moments in your life, filled with love, joy, and adventure. And what better way to preserve these precious memories than with a beautifully crafted photo album?
At Inkifi, we understand the value of capturing your once-in-a-lifetime moments and transforming them into timeless keepsakes. Our mission is to help you create the most evocative albums that will bring back those cherished memories every time you open them.
For your engagement, we offer a range of options to choose from. You can opt for a classic photo album with high-quality paper and print, or go for a more modern approach with our layflat albums that showcase your photos in a seamless and stunning way. Our photo books are customizable, allowing you to choose from a variety of layouts and templates to showcase your photos in the most elegant way possible.
As for your honeymoon, we know that your photos are more than just pictures. They are a window into your adventure, capturing the essence of the places you visited, the people you met, and the love you shared. That's why we offer a range of options for creating the perfect honeymoon photo album that will help you relive those special moments again and again.
Our professional printing services ensure that your photos are presented in the best possible way, with high-quality paper and ink that will last for years to come. Our albums are durable and built to withstand the test of time, allowing you to cherish your memories for generations.
Whether you're looking for a traditional photo album or a more modern photo book, Inkifi has you covered. We pride ourselves on our attention to detail and commitment to creating albums that capture the true essence of your special moments.
In conclusion, if you're looking for a company that can help you create evocative photo albums for your engagement and honeymoon memories, look no further than Inkifi. With our professional printing services and customizable options, we can help you create the perfect album to cherish your memories for years to come.
Photo holders are essential for displaying your favorite memories. These versatile accessories come in a variety of styles, from classic frames to innovative clips and wires. With a photo holder, you can create a unique and personalized display that showcases your photos in a creative way. Whether you prefer a minimalist design or a bold and colorful statement piece, there's a photo holder out there that will suit your style. So why not elevate your home decor and add a touch of nostalgia with a beautiful photo holder?
Funny captions for photo albums
There's just something special about having a photo album that makes you laugh. It can be a great way to remember all of the good times you had during the year. Here are some funny captions that will help get you started:
A Collection of Laughable Photos
Laughing Through the Year
Funny Faces: A Photo Album
Silly Stories and Even Sillier Photos
A Year in Laughter
I'm not saying that I don't like my family, but sometimes I just need a break from them.
We may not have it all together, but together we have it all.
Life is too short to waste time on bad family photos.
Our family is like a pizza - even if it's not perfect, it's still delicious.
My family is like a puzzle - when you put us all together, we make a beautiful mess.
Heartfelt captions for a photo album
When it comes to choosing a caption for your photo album, heartfelt captions can be the perfect choice. They can help capture the emotions of a moment, or tell the story of a special day.
The best memories are made when we're together
A year in review, a lifetime of memories
One day at a time
A photo a day keeps the bad memories away
The most beautiful thing about life is that it's ever-changing
How to Choose a Photo Album Title
When it comes to choosing a title for your photo album, the sky's the limit! You can go with something sentimental, funny or poetic - anything that reflects your unique personality and the memories you've captured. If you're stuck for ideas, here are a few tips to get you started:
- Choose a title that represents your journey as a family.
- Pick a phrase that sums up your favorite moments from the past year.
- Use a quote or lyric that resonates with you.
- Go with something simple and sweet, like "Our Memories" or "Picture Perfect."
There are many options when it comes to choosing a title for your photo album. Be sure to choose a title that represents your photos and the feelings you want your friends and family to experience when they flip through the pages.