CREATING A PHOTO BOOK: 10 IDEAS FOR EVOCATIVE ALBUMS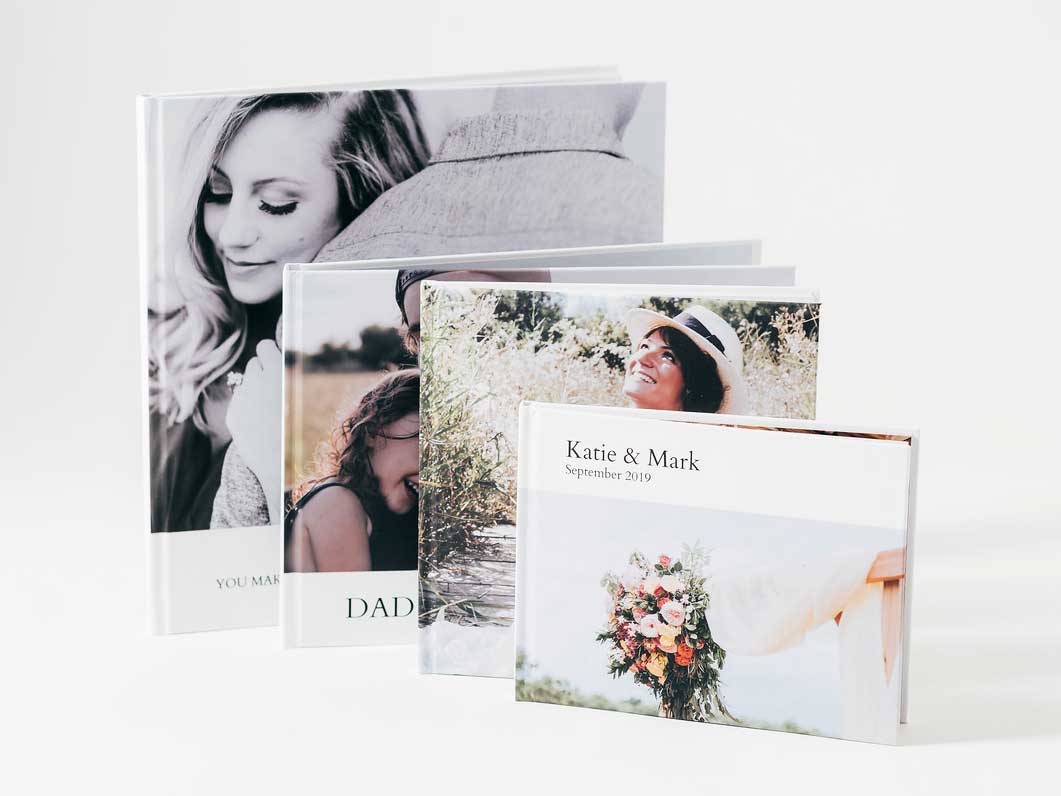 Creating a Photo book means telling a story. Stories of excitement and drama. And stories that celebrate the everyday beauty of life.
Whatever story you want to share, the best photo books awaken vivid memories of the people, places and emotions you have experienced. Before you make your own photo book, take a look and get some inspiration from these ten creative and evocative photo book ideas.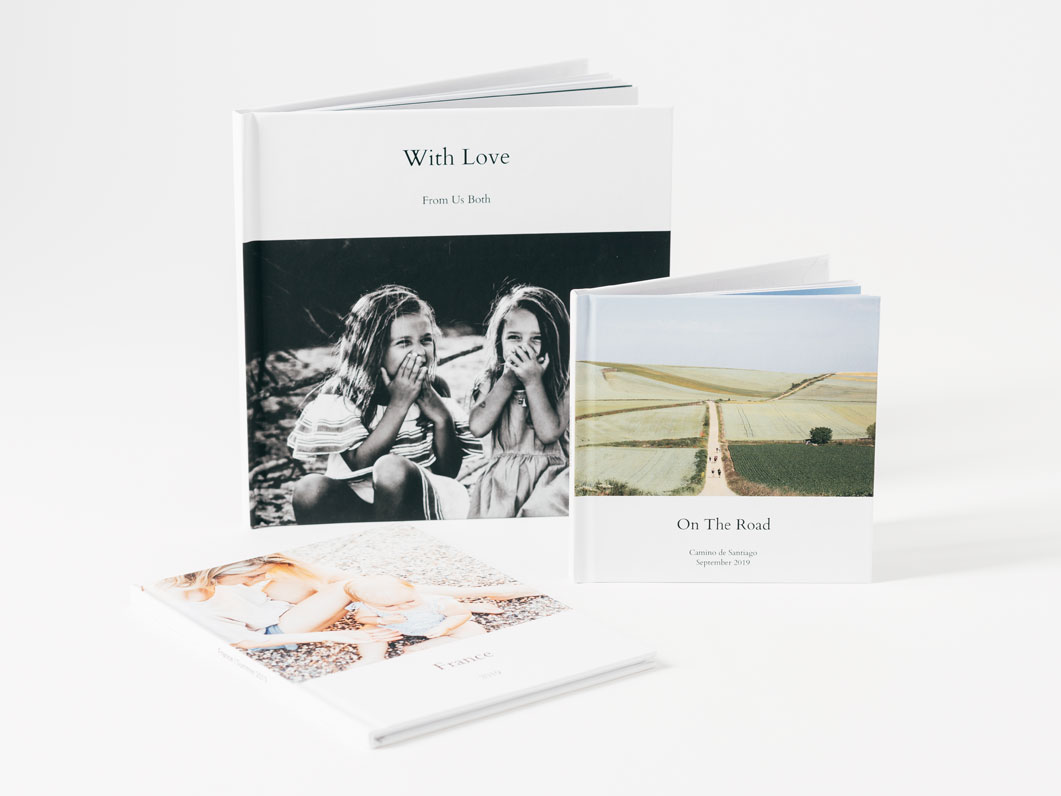 Idea #1
Baby's Firsts
Your little one's first years and milestones.
The first few years of a baby's life are a joyful whirl of change. They go from newborn to toddler in the flash of an eye (even if it doesn't feel that way when you're up doing late night feeds!).
Remember your little one at each new stage by creating a photo book of baby firsts. Photos of their first outing, first food and first steps will provide a treasured record of all the growing and learning your baby did during those first few years.
Which photo book? Our soft cover photo book can accommodate up to 200 pages of wonderful baby milestones and memories.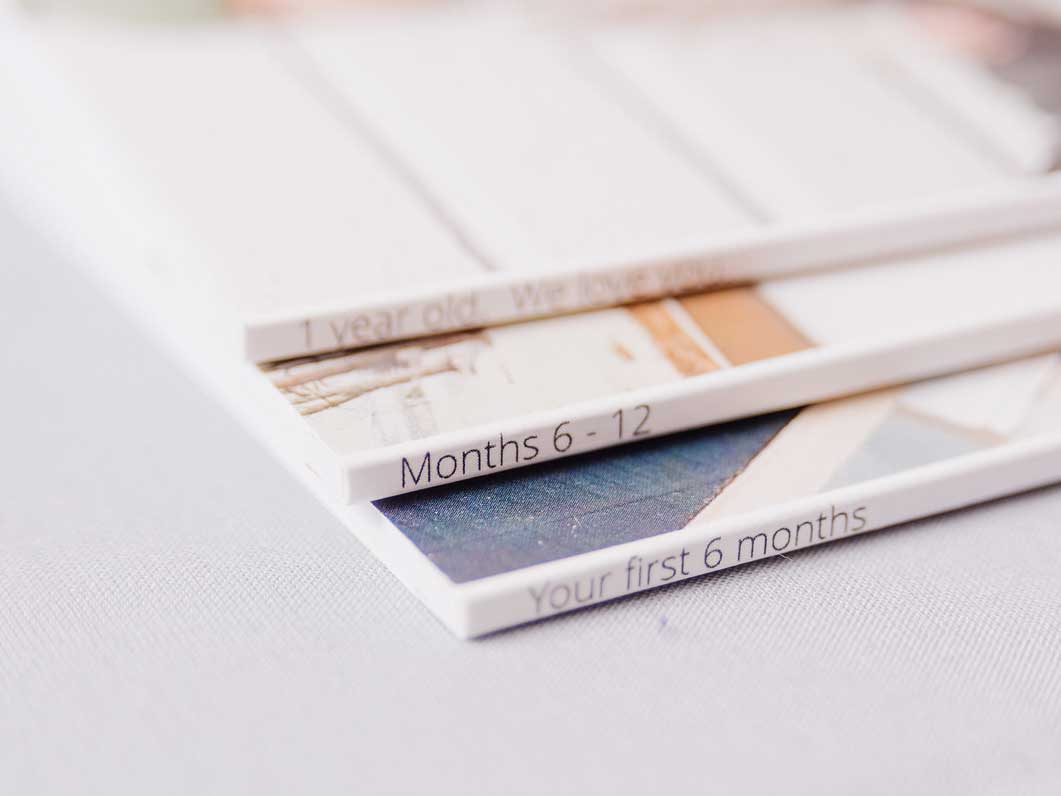 ---
Idea 2
An Everyday Love Story
It's the little things….
Wedding photo books tell breath-taking love stories. But you can also celebrate the precious relationship you and your other half share by focusing your album on simple, everyday acts of love.
Cups of tea in bed or an unexpected bunch of flowers. Cooking dinner together or the two of you strolling hand in hand. Create a photo book that tells your own unique story of love.
Which photo book? The simple square layout of our Instagram photo book lends itself beautifully to a celebration of love in the everyday.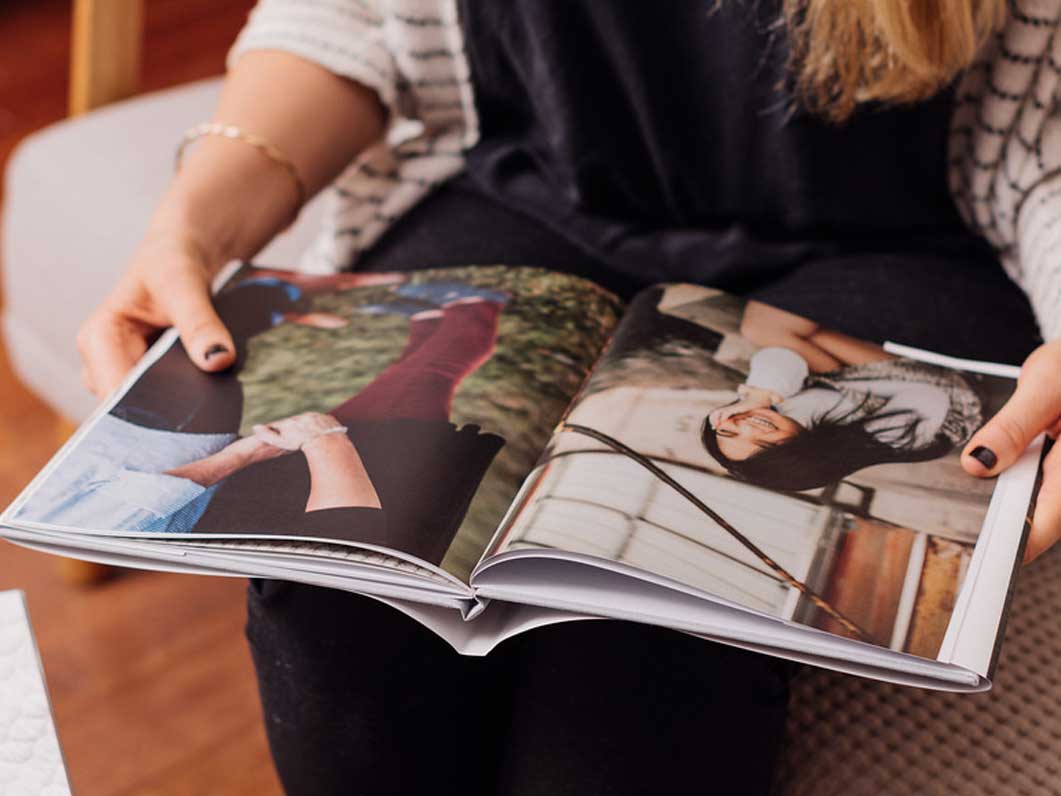 ---
Idea 3
The City that Stole My Heart
A traveller's love story
Whether you've visited just the once or think of it as your second home, create a custom photo book dedicated to the city that stole your heart.
Cityscapes, portraits of people you met and little architectural and foodie details will allow you to walk those city streets whenever wanderlust strikes.
Which photo book? Our premium quality hard cover photo book is a wonderful way to showcase your city photography.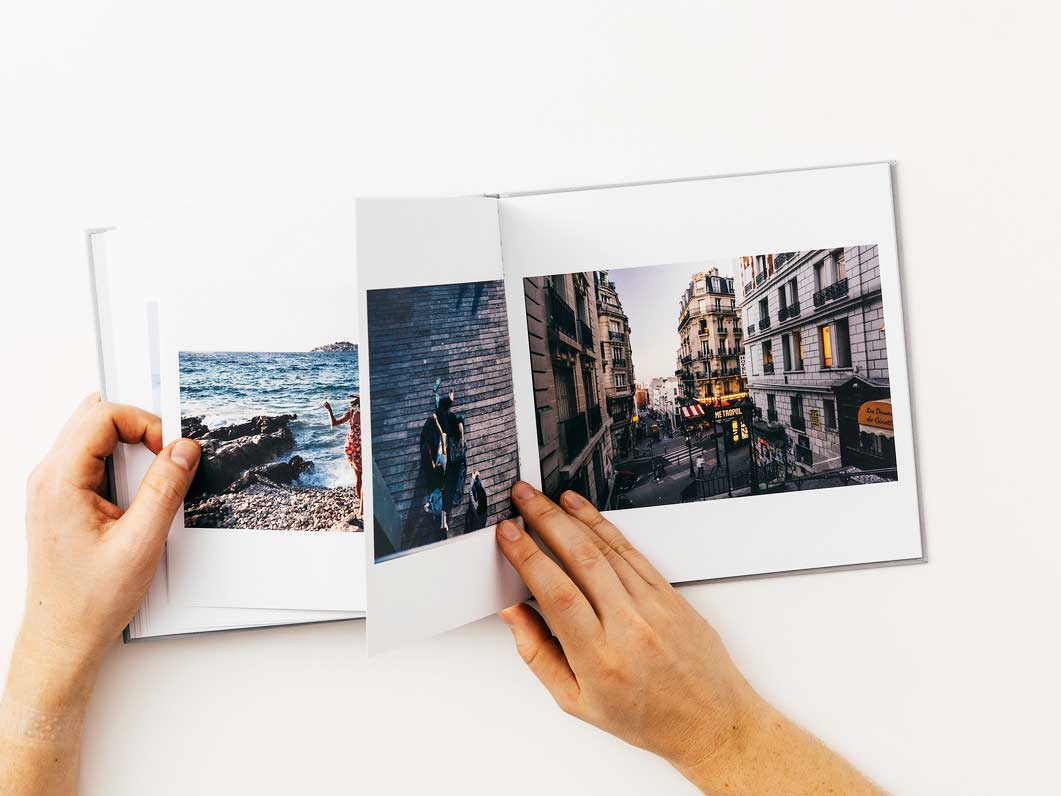 ---
Idea 4
Charlie, Aged 7
A snapshot of childhood.
The best way to capture the imagination and wonder of childhood? Involve your kids in creating a photo book.
But don't be afraid to tell your story differently. It's perfectly possible to create a photo book narrative based on aesthetics, particularly if you're covering a short period of time like a holiday or a celebration.
Ask them to photograph the things they love; their favourite people, places, toys… Then complement their photography with your own perspective.
Thoughtful portraits coupled with written memories – funny things they've said, a poem they wrote at school, for example – create an incredible picture of your little ones at a particular moment in time.
Which photo book? Our classic photo book has a clean design and plenty of space for text.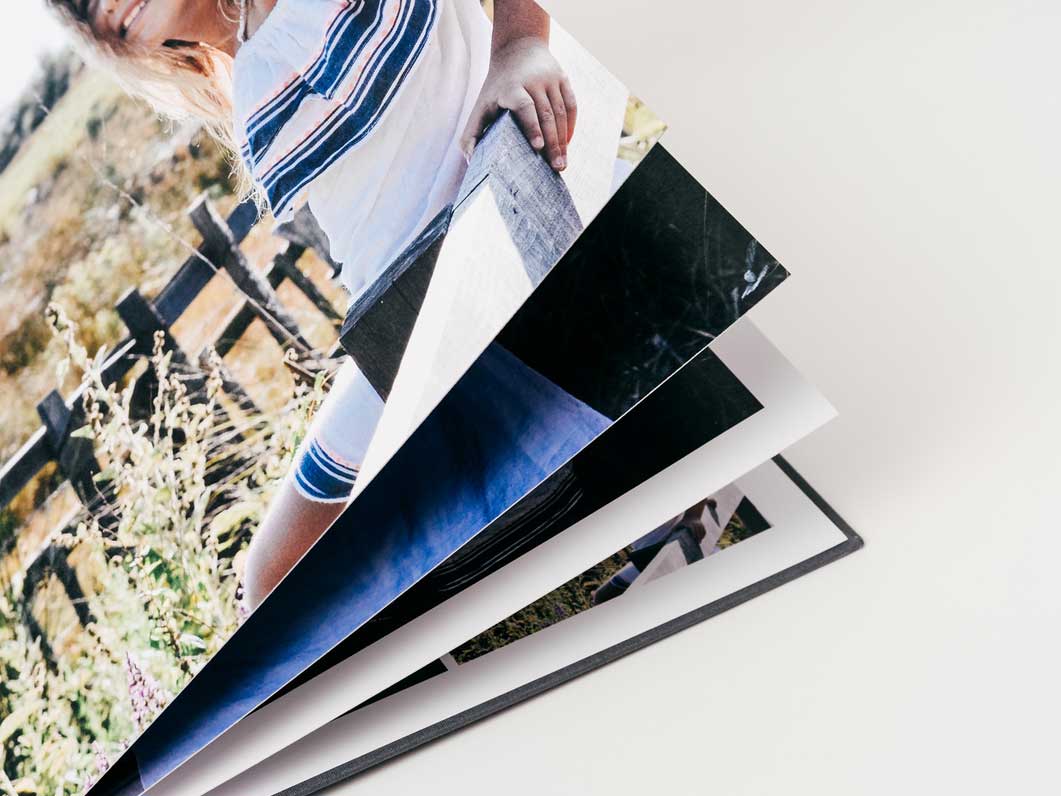 ---
Idea 5
We Love You Little One
Baby's friends and family
Babies love looking at faces. So why not create a custom photo book featuring all of your baby's favourite friends and family?
It's a great way to familiarise your little one with loved ones who don't live nearby. And a lovely memento for both you and them in years to come.
Which photo book? The five minute photo book is a quick and easy way to create a collection of the most important people in your baby's life.
---
Idea 6
Our Home
Renovation and celebration within your own four walls.
Create a photo book that documents your house since you first moved in. Nothing beats a before and after pic so be sure to include any exciting renovations. But also leave space for the special people and moments that have helped to make your house feel like home.
Which photo book? Show off those DIY skills to perfection with a lay flat photo book.
---
Idea 7
BFF
An album dedicated to your day one.
Got a friend you've had since forever? Create a photo book that tells the story of your friendship, with retro school day snaps and photos of all those bestie milestones.
Incorporate lyrics from that song you both loved and even old text messages you exchanged for a nostalgic walk down memory lane.
Which photo book? The Instagram photo book lets you upload images straight from your feed, making it easy to collect and curate photos of you and your BFF together.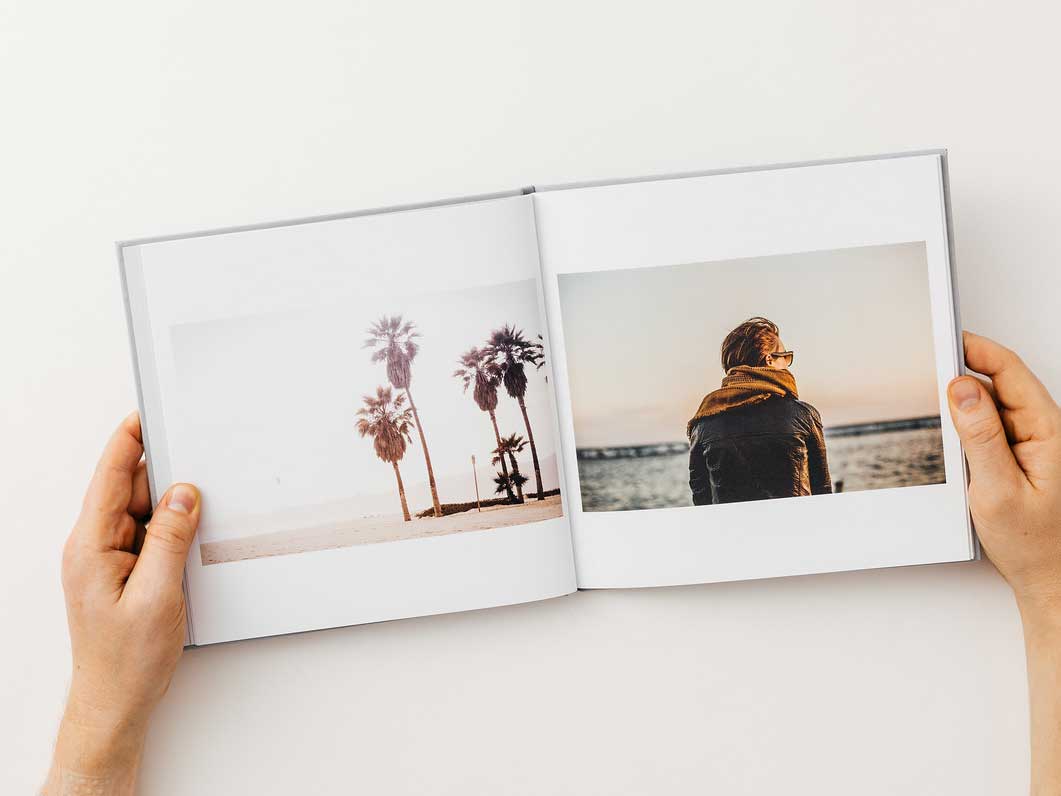 ---
Idea 8
Then and Now
A story of love through the years
Take a journey through the wonderful relationship moments you and your partner have experienced together. From the first time you met and your first weekend away to proposals, weddings and babies.
Creating a photo book of your years together is a moving way to remember how far you've travelled as a couple.
Which photo book? The hard cover photo book is our favourite for super special memories like these.
---
Idea 9
A Day in the Life
Ordinary days, extraordinary memories
Birthdays. Holidays. Exciting excursions. These are the family events that tend to stick in the memory.
But as your family grows and changes, documenting a day in the life is a beautiful way to capture the memories you're much more likely to forget.
Photograph and compile little everyday occurrences – the walk to school, the chaos of dinner time and snuggling down for bedtime stories. In years to come this photo album will transport you back to family life as it once was.
Which photo book? For memories you want to treasure forever it has to be our hardcover photo book.
---
Idea 10
Nature Trails
Adventures in the great outdoors/p>
Create an evocative record of all the wild and beautiful places you've visited. Showcase landscapes, seasonal portraits and close up shots of flora and fauna.
Then open up your album to relive that sense of tranquillity and freedom you only get when out in nature.
Which photo book? One of our most professional photo books – the lay flat photo book – is the perfect choice for landscapes.
---
Ready to make your own photo book? Choose your photo book style and use our easy editor to create a premium quality, sustainably sourced keepsake containing your very favourite memories.
/ Create A Photo Book
Copyright © 2023 Inkifi. All rights reserved.