Photo Calendars
Create a personalised Photo Calendar.
Showcase love and magical moments each and every month.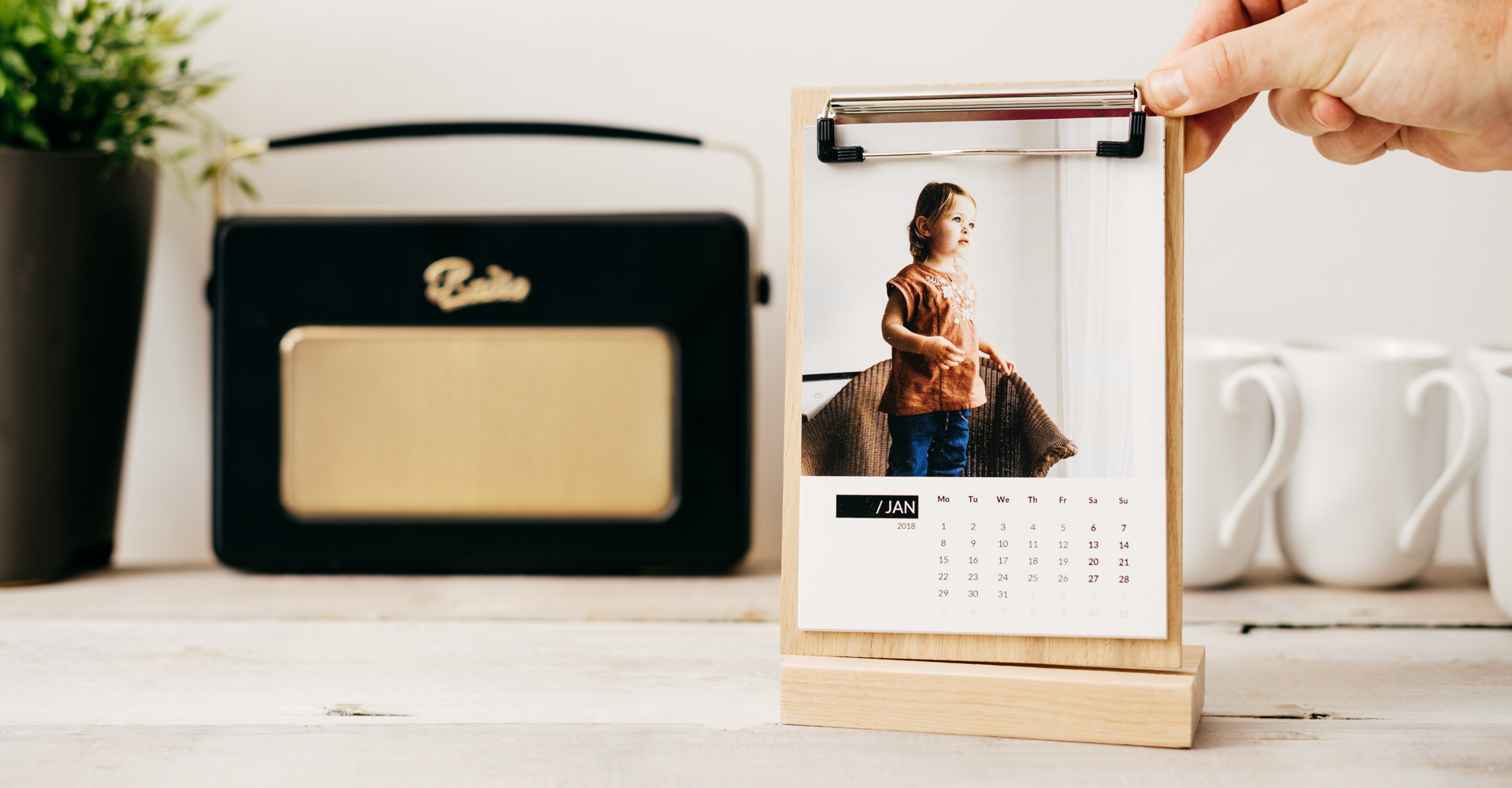 Wooden Calendar
£28.00
Upload 12 of your most treasured photos and enjoy them month, by month in this hand crafted clipboard calendar.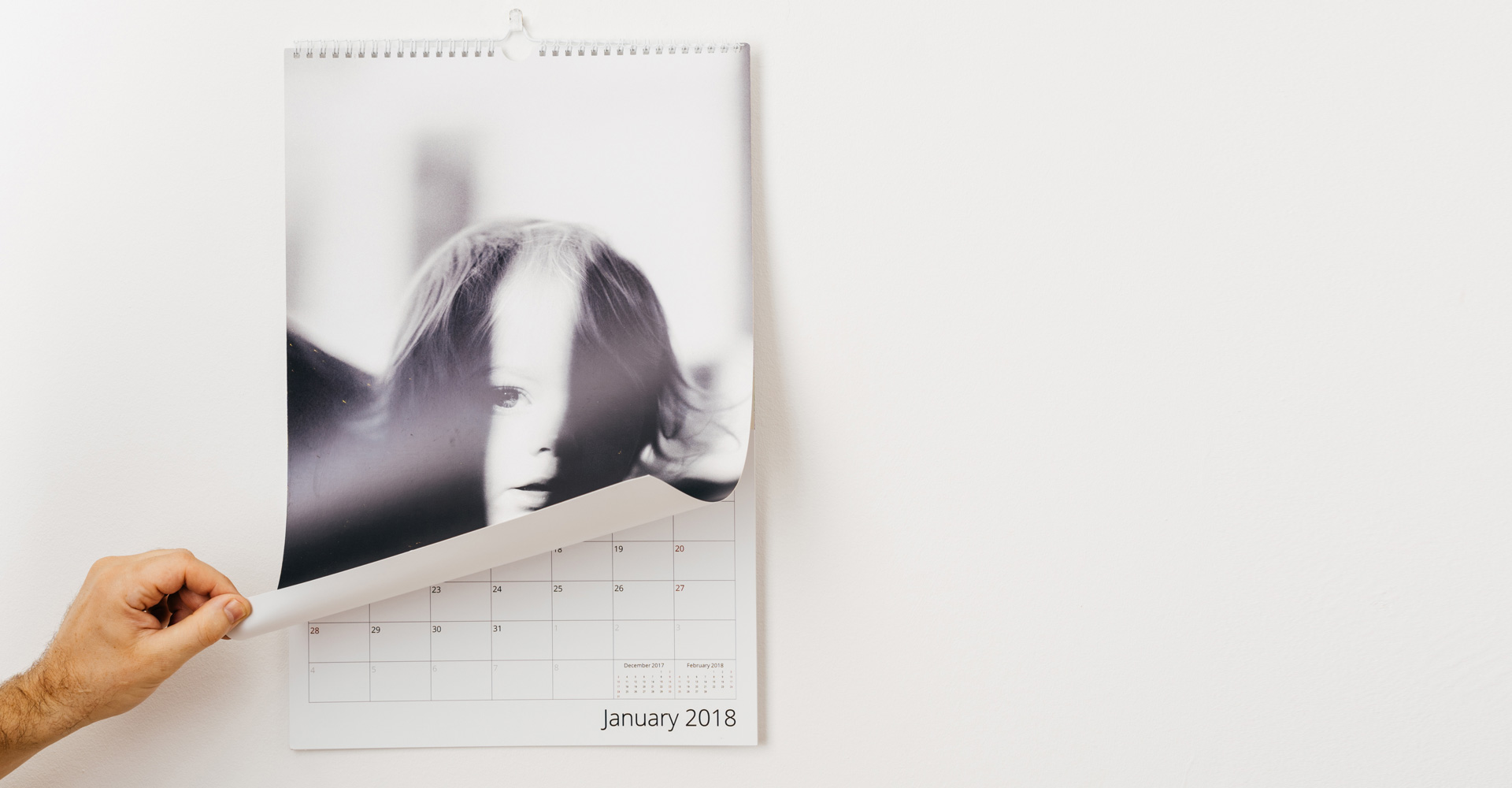 Wall Calendar
£22.00
An 18 x 12 inch premium quality Wall Calendar. Printed on 300gsm matte paper and deliver it to your door in perfect condition.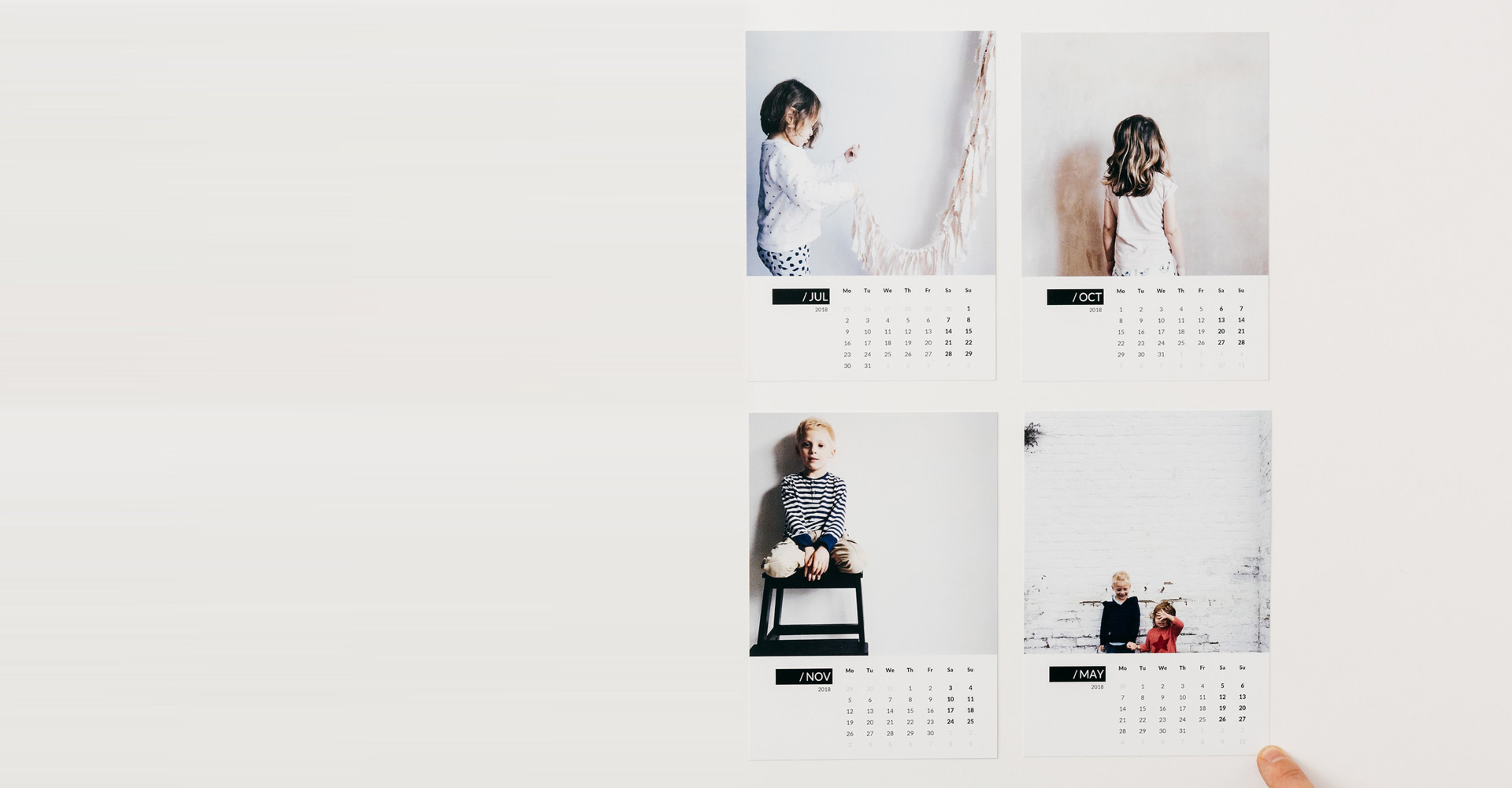 Wooden Calendar Refill Pack
£14.00
The Wooden Calendar refill pack allows you to keep your wooden calendar for years to come.
MORE ABOUT OUR PHOTO CALENDARS
As a gift that will be loved all year round there is no better range of products than our photo calendars. Each calendar is produced with meticulous attention to detail and you can easily select your calendar start date using our photo editor. To get started simply choose from the Wooden Calendar, Wall Calendar or Wooden Calendar Refill Pack select your start date and upload 12 or more photos to customise your design. We will deliver your photo calendar to your door ready to be displayed or wrapped as the perfect photo gift.
The Wooden Calendar is one of our most popular products, especially around the Christmas period as it makes for the gift that will be loved on opening and all year round. This calendar allows you to display your most precious memories where they will be relived all year round. Perfect for the kitchen, this is the gift that has the ability to bring a smile each and every time it's seen. The calendar features 12 prints, one for each month, and a custom wooden base and clipboard which is crafted from sustainable wood from the Welsh Forests. The best part is that this calendar can be enjoyed for many years to come as we now sell Wooden Calendar Refill Packs, allowing the wooden photo calendar to be displayed for years to come. This could be the most cherished gift for your holiday season
The Wall Calendar features a clean design which allows you to display photos in a stylish way. This calendar is perfect because it allow you to display more then one photo per month. What better way to relive the best times from last year by displaying a photo montage from that month?. The Wall Photo Calendar measures a perfect 12 x 18" which is just the right size to hang proudly on the wall. Spiral bound with hook ready for wall hanging, the Wall Calendar will be delivered to your door 3 / 4 working days after it's ordered.
Copyright © 2018 Inkifi. All rights reserved.