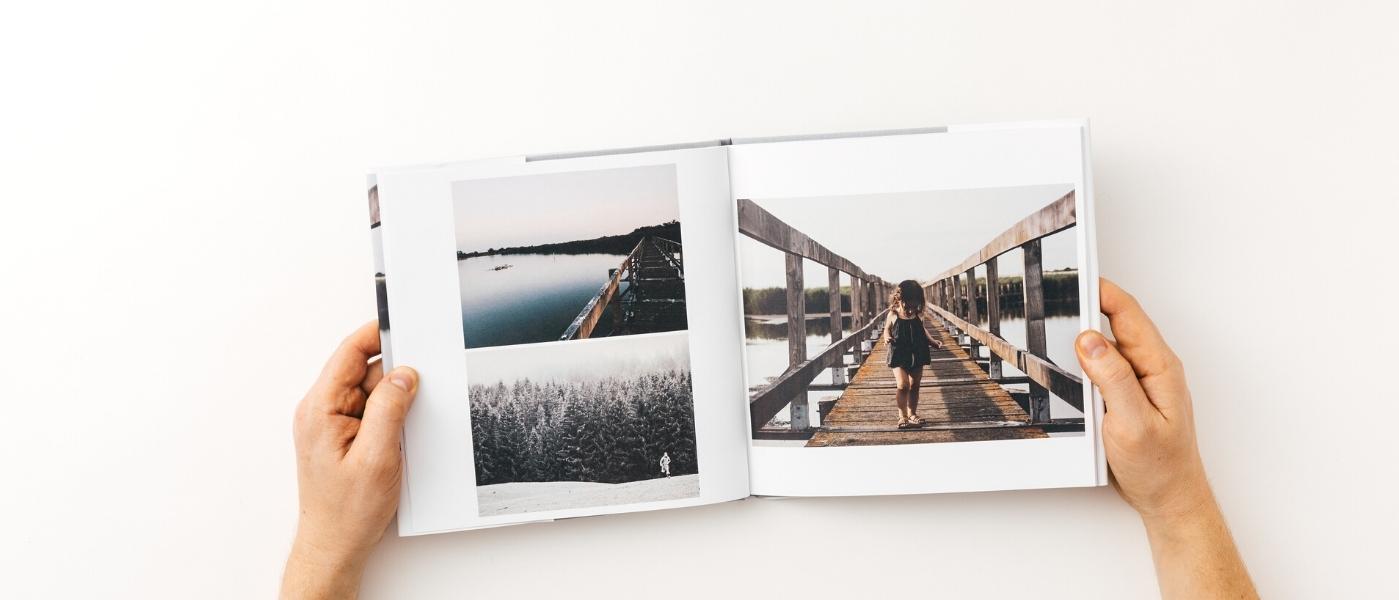 Travel Photo Albums
Preserve your wonderful adventures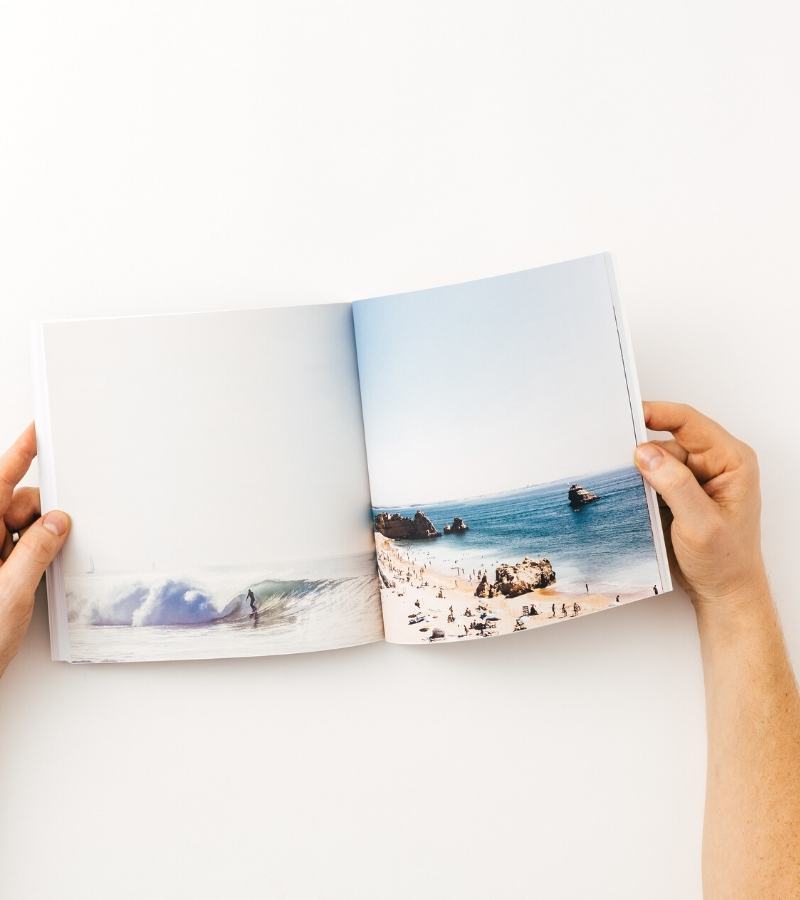 Personalised travel photo book
Our classic travel photo albums are designed to be personalised. With customisable layouts and space to add text, you can annotate your photographs so you never forget those incredible moments. Add snippets from your travel journal, special stories and journey details to create a holiday photo album you'll treasure forever.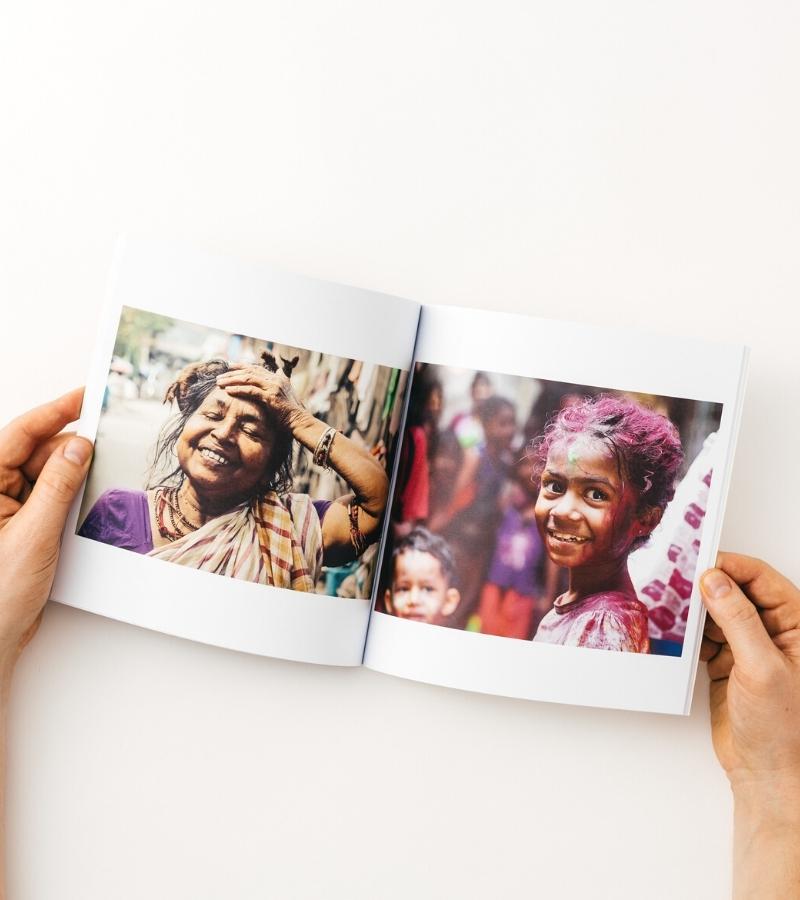 Instagram travel photo album
Sharing memories online is a wonderful way to reminisce. But nothing beats a tangible book of photographs to look back on. Turn your social media snaps into a beautiful printed book with our Instagram photo album. Available in two sizes, square pages are perfect for capturing your favourite images.
Simply connect directly to your Instagram account to get started without the need to upload your photos.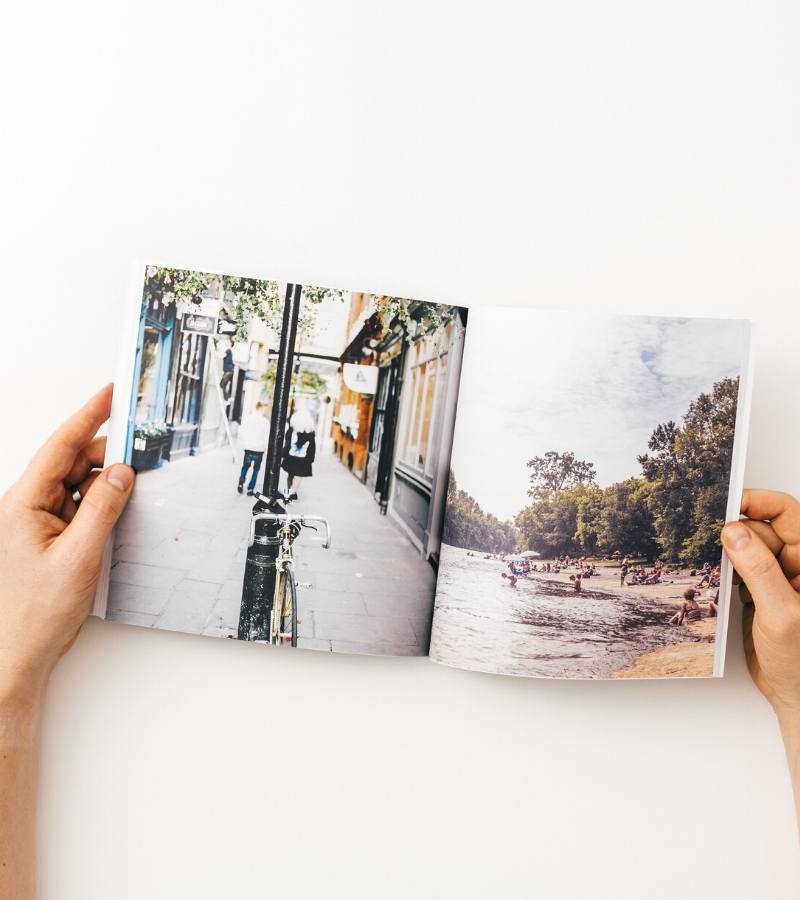 Softcover travel photo book
Captured too many holiday photos? Our soft cover albums can hold up to 200 pages of photographs, perfect for snap happy travellers. The slim magazine design is ideal for creating a collection of memory books or a personalised gift for someone special. Whether it be a family vacation, weekend adventure or trip around the globe, organise your holiday photos into a professionally printed album.
Like all our photo books, you can personalise the cover with a chosen title and your most cherished photograph.
Celebrate Life, In Print

Premium quality

All our products are printed to the highest professional standards.

Sustainable Materials

Beautiful photo albums with minimal environmental impact using recycled materials.

100% personalised

Get creative with our user-friendly online Designer tool.

Exceptional service

Our team are always here to help with any design or order queries.
Design your travel photo album online
Make your travel photo book in minutes with our simple to use digital Designer. Choose from our selection of beautiful templates where you can drag and drop images into multiple layouts. Crop, enhance, brighten and filter before personalising each page with text, dividers and backgrounds.
Shop our full range of personalised photo books.
Shop photo books for other ocassions:
Frequently asked questions
How do I make a travel photo book?
With Inkifi's online design tool, you can create your own photo album on your laptop or via our app (selected products only).
Get started by choosing one of our best selling books and selecting a customisable template. Here you can upload, edit and drop images into a wide variety of layouts - or autofill your photo book for a speedier purchase.
You'll also find plenty of options for personalising your album to make a special travel memory book. Add pages, annotate with text and get creative!
Once you've finished designing your album, check for any spelling mistakes before adding it to your cart. Here you can order extra copies for each of your holiday guests.
What should I include in my travel album?
The most important thing when it comes to printing a digital travel album is that it shares your story, your way. From honeymoons to family holidays, each trip has a different tale to tell.
Adding captions to your photographs is an excellent way to make sure no memory is forgotten. You could also leave a few pages blank to stick in postcards, plane tickets and leaflets after printing.
We've helped hundreds of travellers create their personalised memory books and know exactly what makes an album extra special. For photo book layout ideas and design inspiration, check out our guide on creating the perfect travel album.
Which type of travel photo albums do you offer?
We provide a range of photo books to suit every type of traveller. Just returned from a once-in-a-lifetime adventure? Take a look at our hardcover photo album, made with a durable gloss exterior that can preserve photos for years to come. Or create a coffee table book with our lay-flat album where extra-thick pages stay open as you browse.
Short on time? Our 5 minute photo book can make memories even faster with an autofill feature that doesn't miss a photo. We also have portrait softcover albums and our best selling Instagram photo book where you can print directly from your feed.