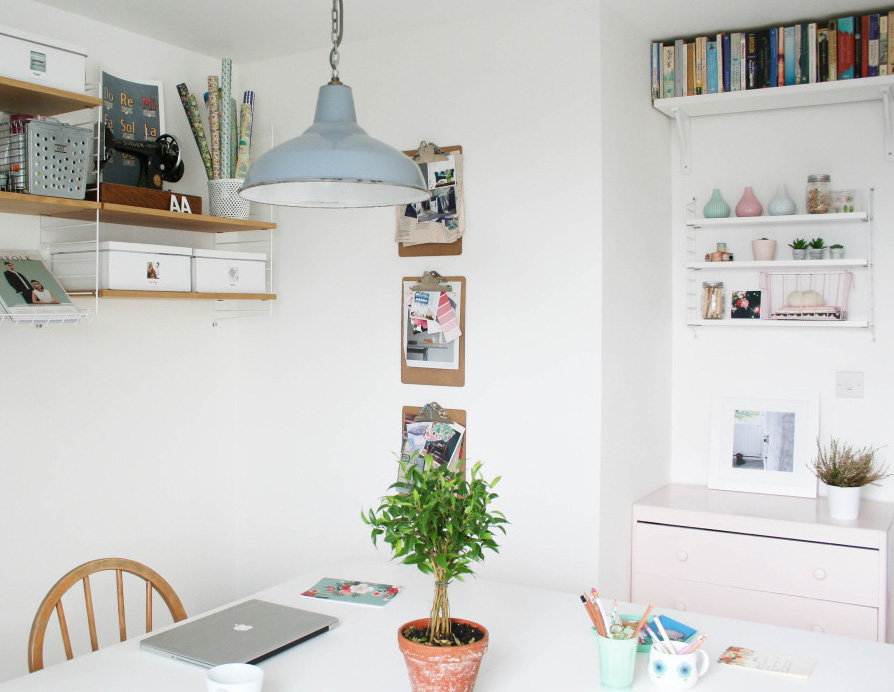 Words and photography by Katy Orme
The Christmas decorations have been packed away, the house guests have gone and back to work we go. It can be difficult to motivate oneself at this time of year, when the days are still dark and the post-Christmas comedown is lingering. Therefore, it is a great idea to rejuvenate your work space to get you going for the start of a new year.
If you are thinking about an office makeover to begin 2016 there are lots of things that you can do to make quick, easy changes. The first piece of advice is to focus on making the space more practical and a more pleasurable place to work; don't just focus on the function of the room but try to make it an extension of you and your style to make it an inspiring environment. So, here are my top tips for a home office makeover.
Decluttering and storage
The best place to start any room makeover is by doing some ruthless decluttering. Work through each type of object methodically: stationery, paperwork, craft materials, tools, magazines, books and so on. Get rid of anything that isn't essential to your work as the extra space will be far more valuable that that second hole punch! Once you have decluttered store items in clearly labelled storage boxes so you know where everything is. I have also used Mini Prints of my Instagram photos that are relevant to what I am storing to label my storage boxes; being able to see the content of the boxes is really helpful so you know exactly where everything is.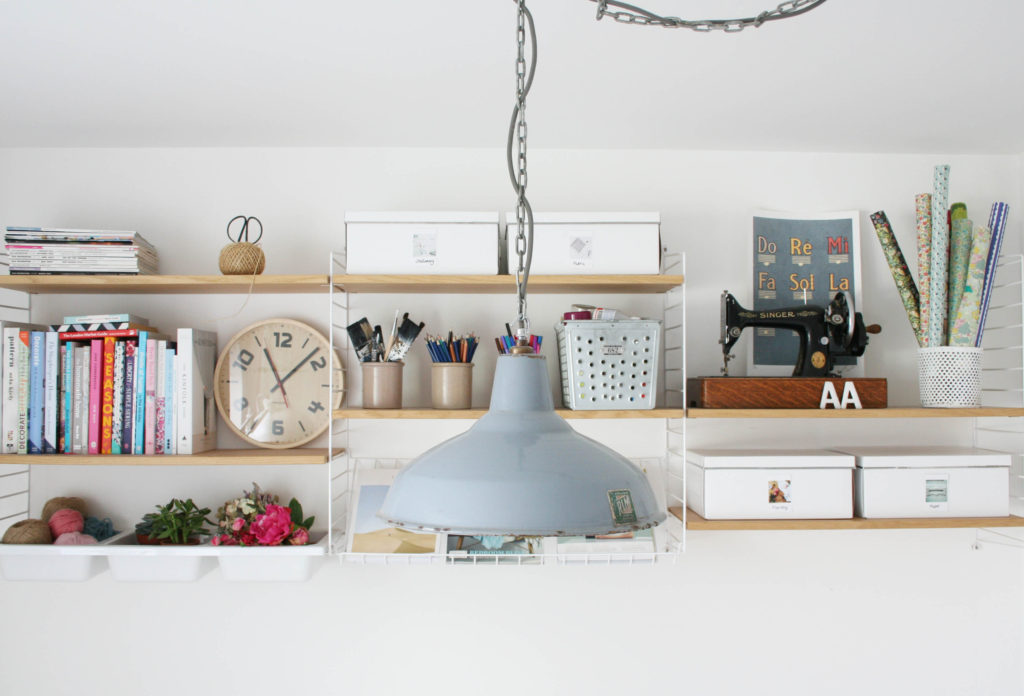 2.Pegboard
Adding a pegboard to one wall in your home office is brilliant for extra storage that doesn't take up floor space. It is also really practical as you can see all your tools and stationery.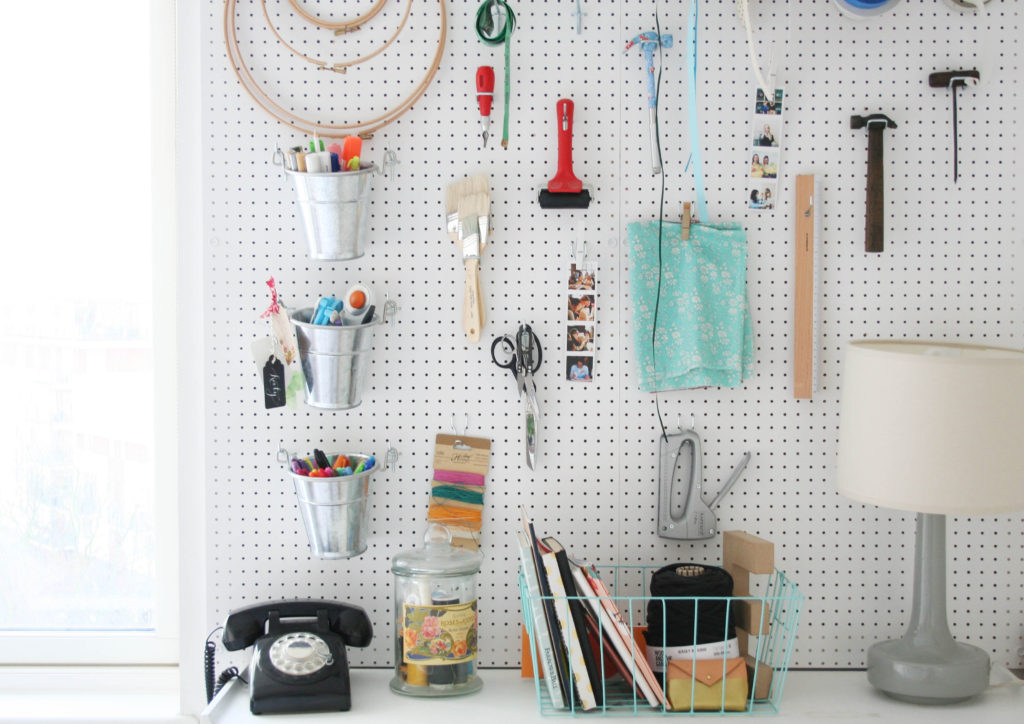 Clip photographs, hang plants or bottles of flowers on the board to make your space feel more inspiring. I have made up Photo Strips of two blogger events I held last year to remind me of what is possible when you put your mind to it; a bit of visual motivation!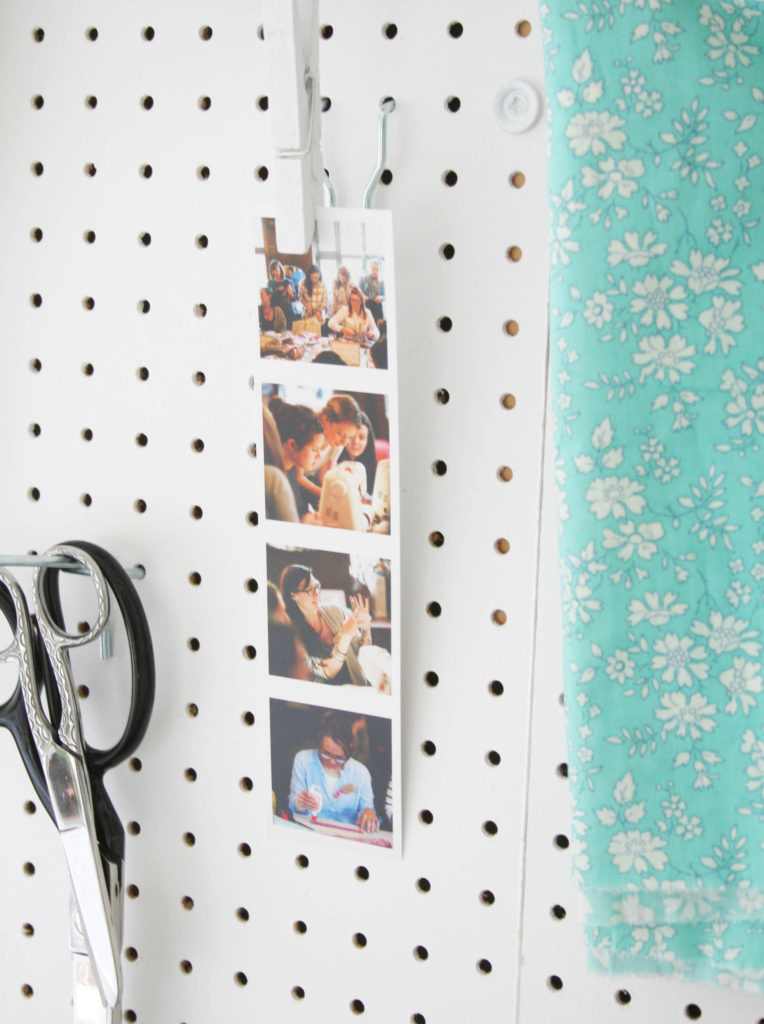 3. Comfort
At this time of year it can be cold at home during the day so a really good way of making your work space feel more cosy and inviting is to use a sheepskin on your desk chair and have a scented candle burning. This will make getting started in the mornings so much easier.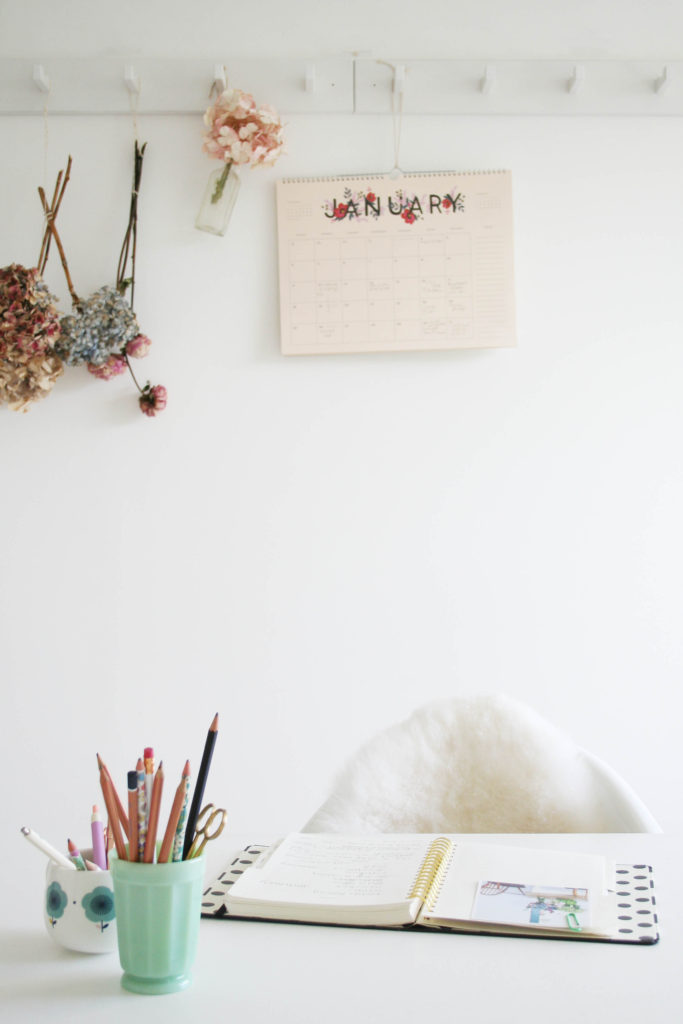 4. Lighting
A really quick and easy way to completely transform a room is to paint the walls, floor and desk white. This allows the light to bounce around the room and creates a motivating and bright environment, perfect for working. At the same time, make sure you have really good lighting for the darker days and the evenings. Hanging a pendant over your desk is a good way to save the space a desk lamp would take up and it works well for task lighting.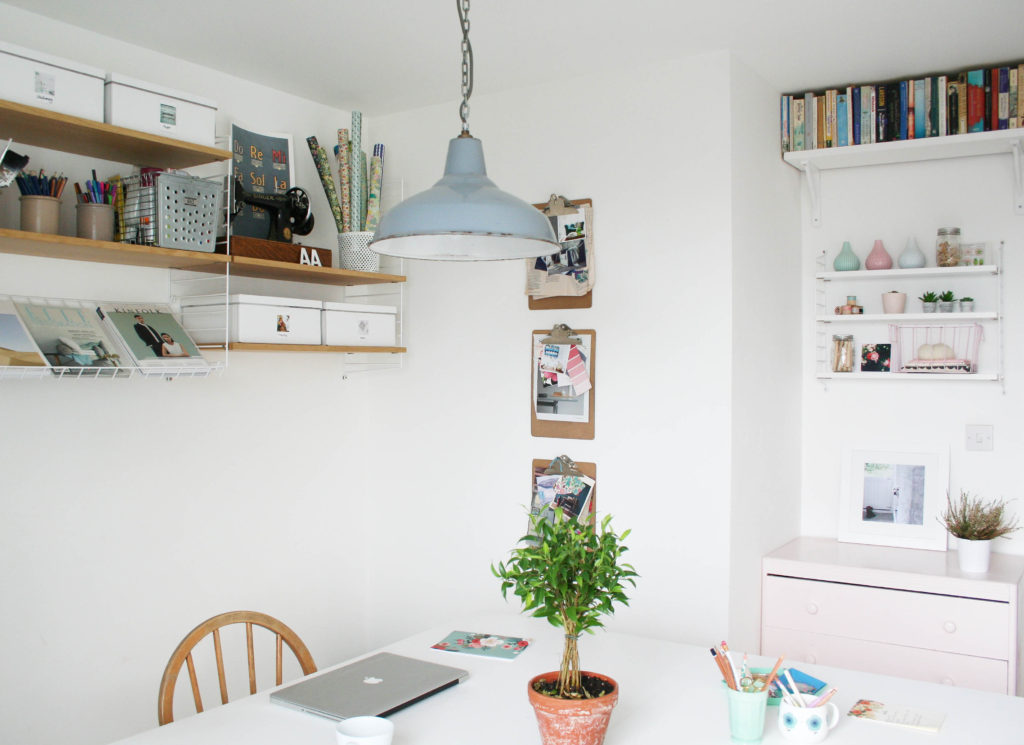 5. Personal touches
It is easy to forget that a home office is an extension of your home and not a purely functional space. Make sure you pay attention to making the room feel like your own by adding photographs of those you love or inspiring images that make you smile.I couldn't resist having an Instagram Framed Print of my dog Otto made up. I took this photo last year on a lovely trip away and every time I look at it it brings back happy memories.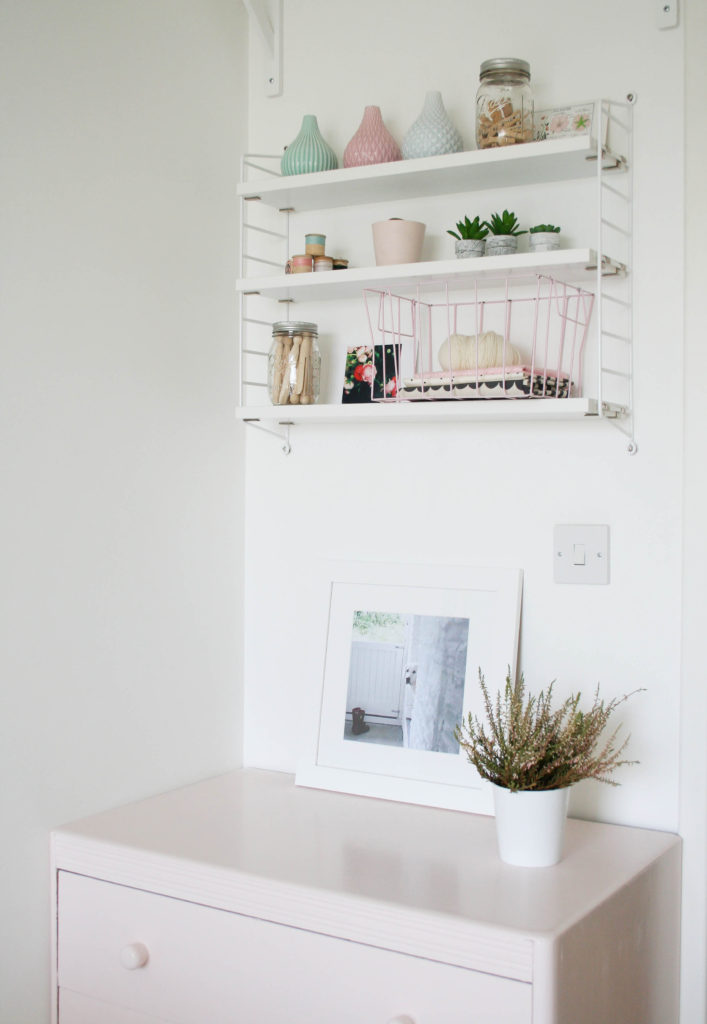 I also had a few Postcards made up of images that I love and they are dotted around the office and make me smile each time I see them (something that can be much needed when you are slogging away on a project!).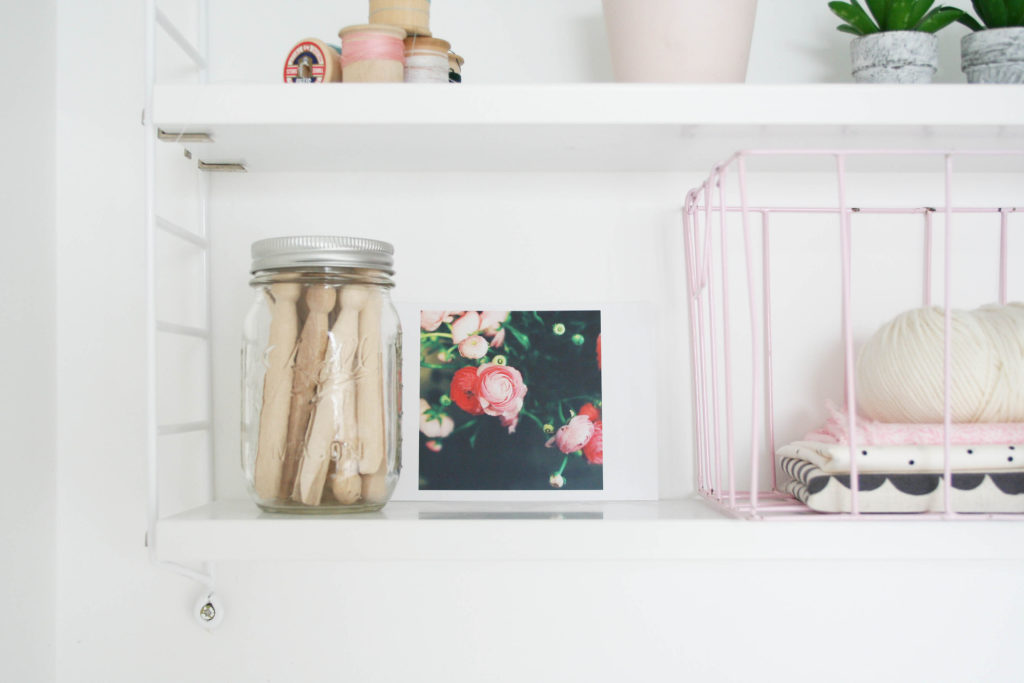 6. Mood board
When you are working on a project it is a great idea to hang up a mood board of inspiring images, materials or words. For example, I am tackling a kitchen and living room makeover this year so I have printed some Square Prints of the rooms as they are now and have begun to gather paint colours, fabrics and aspirational images to help me build the room designs.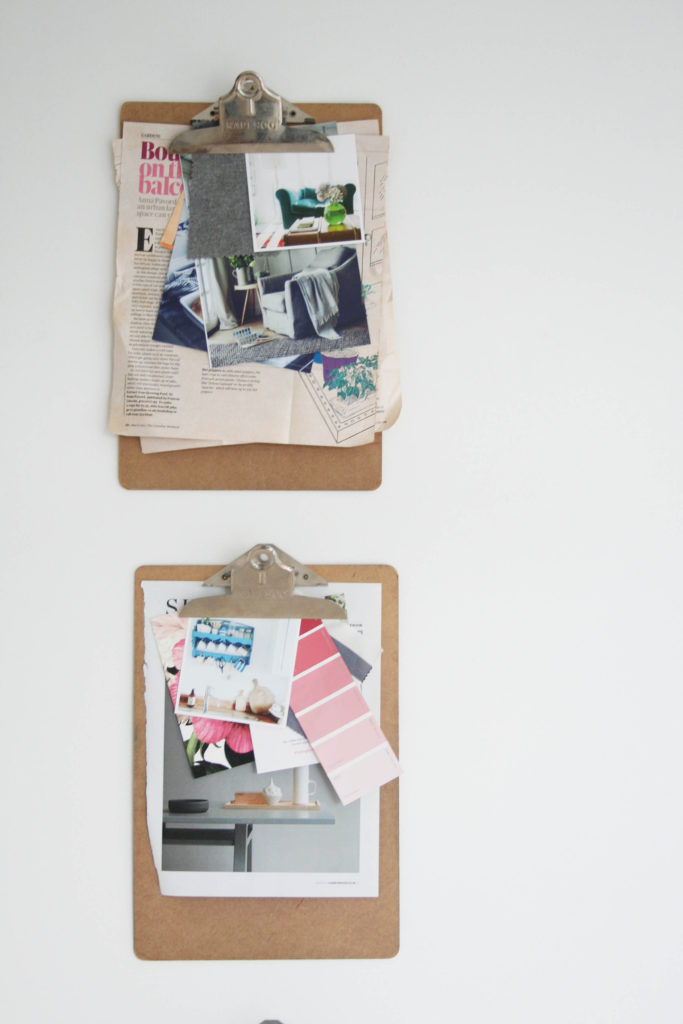 7. Plants and flowers
One of the best ways to transform a room and make it a more inspiring space is to add plants and flowers. All too often the space we spend most of our time in is forgotten and not seen worthy of plants but they can make the world of difference.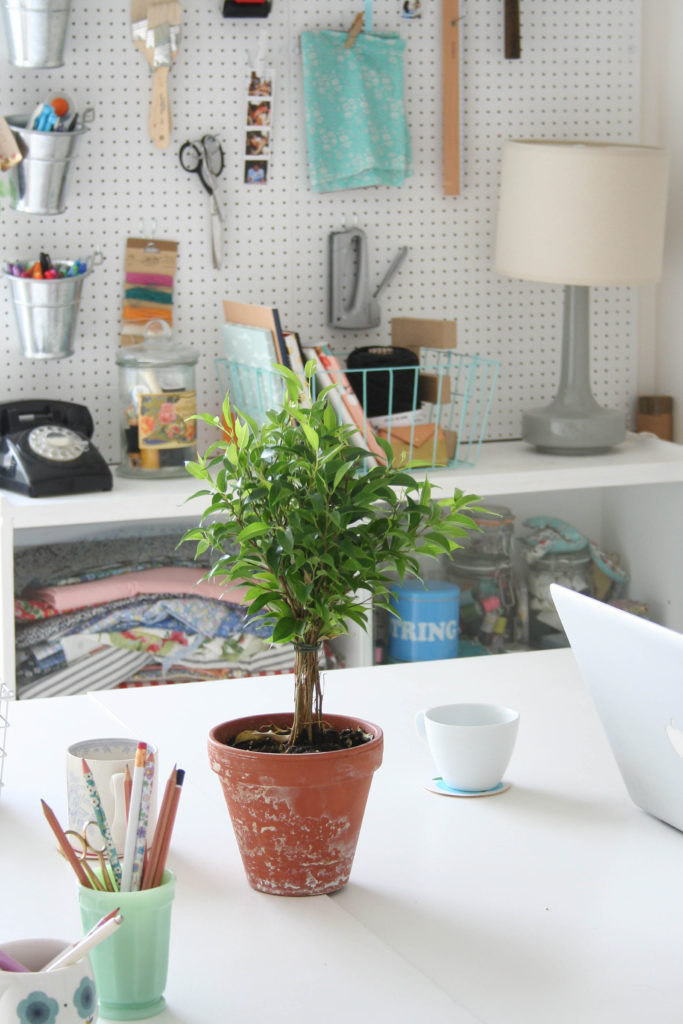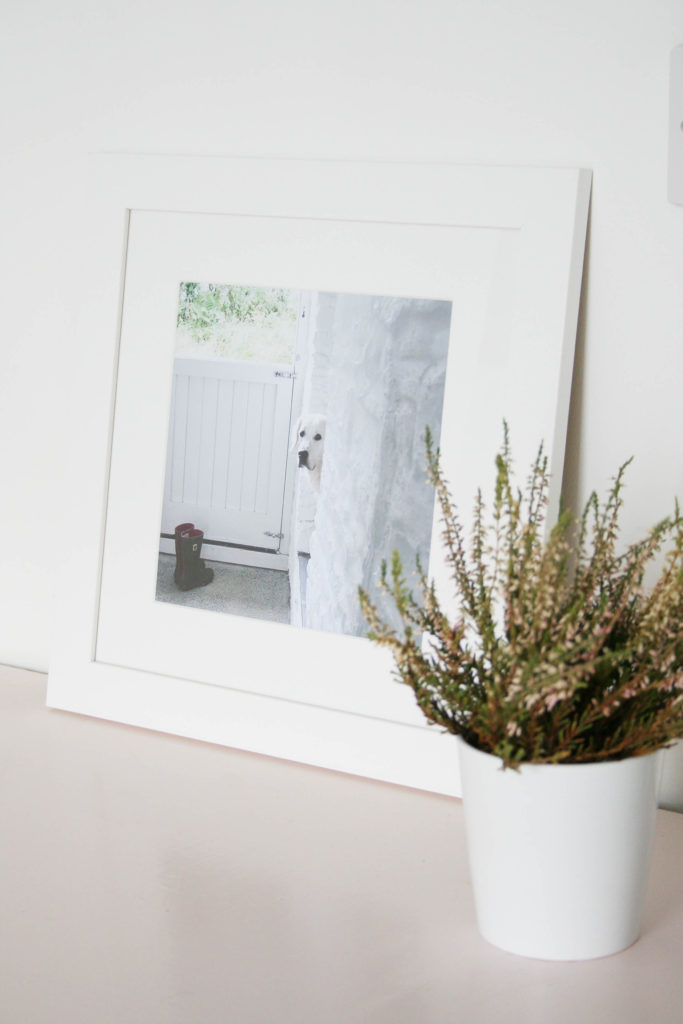 8. Peg rail
Any room will benefit form a peg rail but they work brilliantly in a home office as they provide invaluable extra space to get things off the floor, which can make a work space feel cluttered. Try hanging fairy lights on them or even flowers to add a bit of character and personality to your office.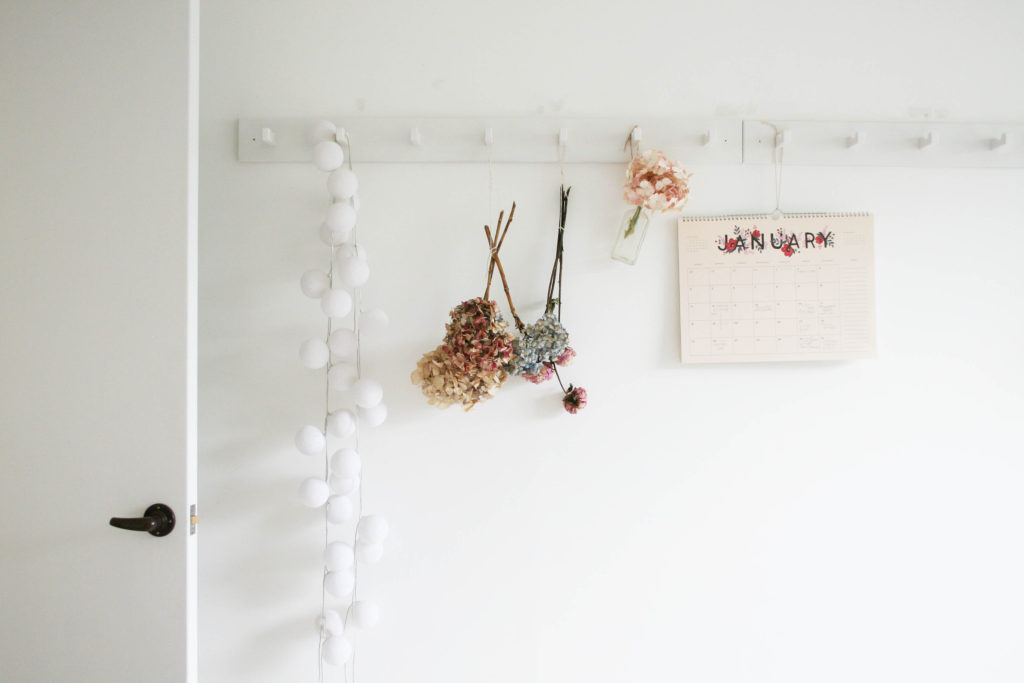 9. Baskets
Using large baskets on the floor and wire baskets on your desk and on shelves is great extra storage. Natural wicker baskets add a sense of warmth to a white room and wire baskets are perfect for a work space as you can see what is in them so nothing gets lost or forgotten.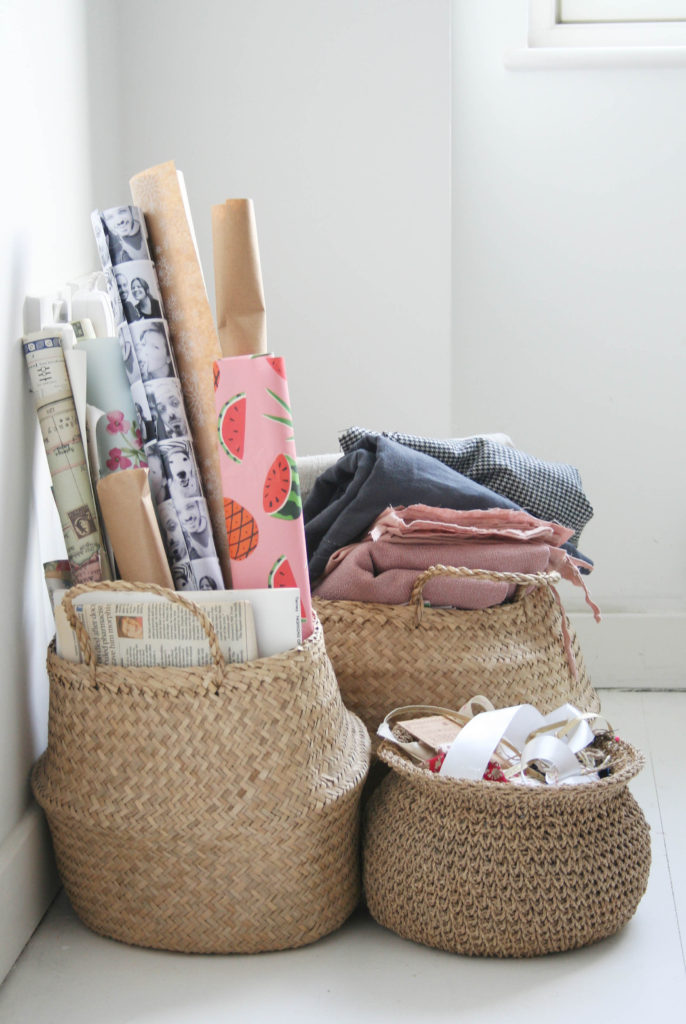 10. Don't forget the details
Make sure your home office is well equipped with all the stationery you will need (the more aesthetically pleasing the better!) and a really good planner is invaluable. I went through the Instagram pictures that I took in 2015 and selected twelve happy memories, one for each month, and had them made into Square Prints. I then attached them to each month of 2016 so that I can look back at what was happening at the same time last year. This is a really good way of reflecting and setting monthly goals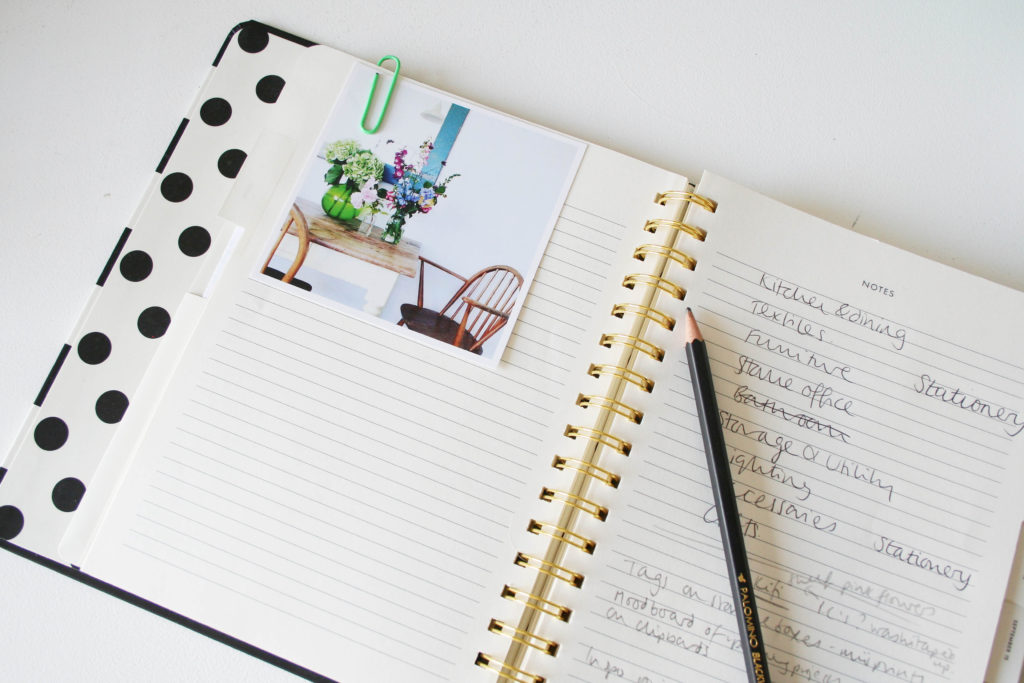 Once you have decided that you want to do a home office makeover, make sure you plan the changes carefully so that you have enough storage space, as well as making the room look great. Good luck and happy new year!
Katy Orme is the author of the Apartment Apothecary blog, dedicated to making your home feel better.