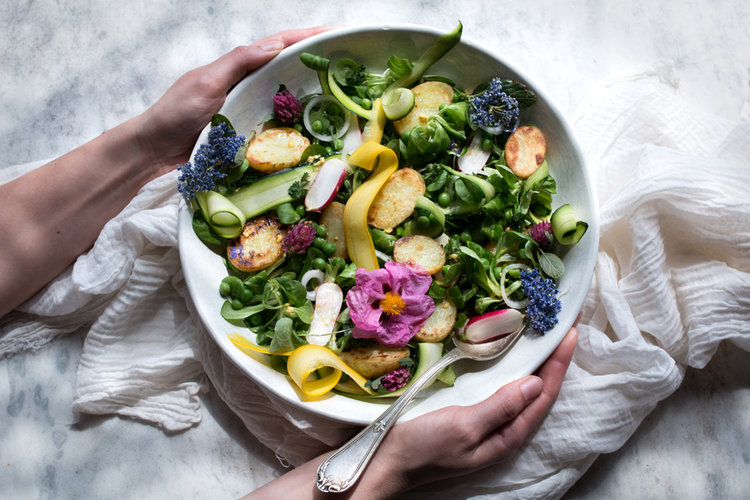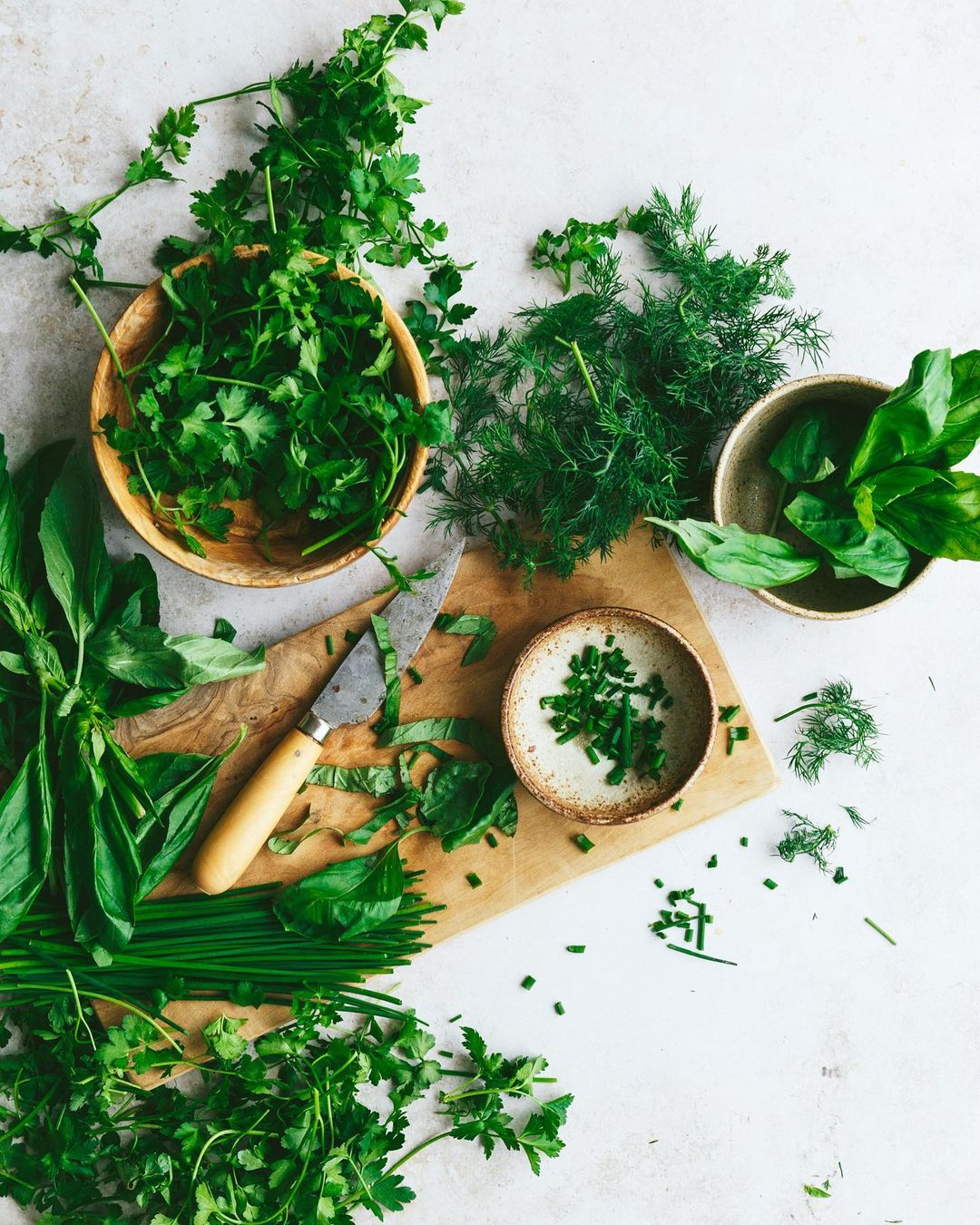 Are you Planning on doing some al fresco entertaining over the coming months? Perhaps it's time to graduate from those BBQ basics. Here, award winning food photographer and culinary creative, Kimberly Espinel, shares her favourite plant-based garden party recipes.
Kimberly grew up in a foodie household. "Food was at the centre of everything!" Her mother ran a fine dining catering business, so it came as no surprise that Kimberly (and both of her siblings) ended up pursuing foodie careers too.
When she's not styling or photographing food for brands and magazines (or writing best-selling food photography books!), Kimberly loves to create seasonal, simple, plant-based cuisine.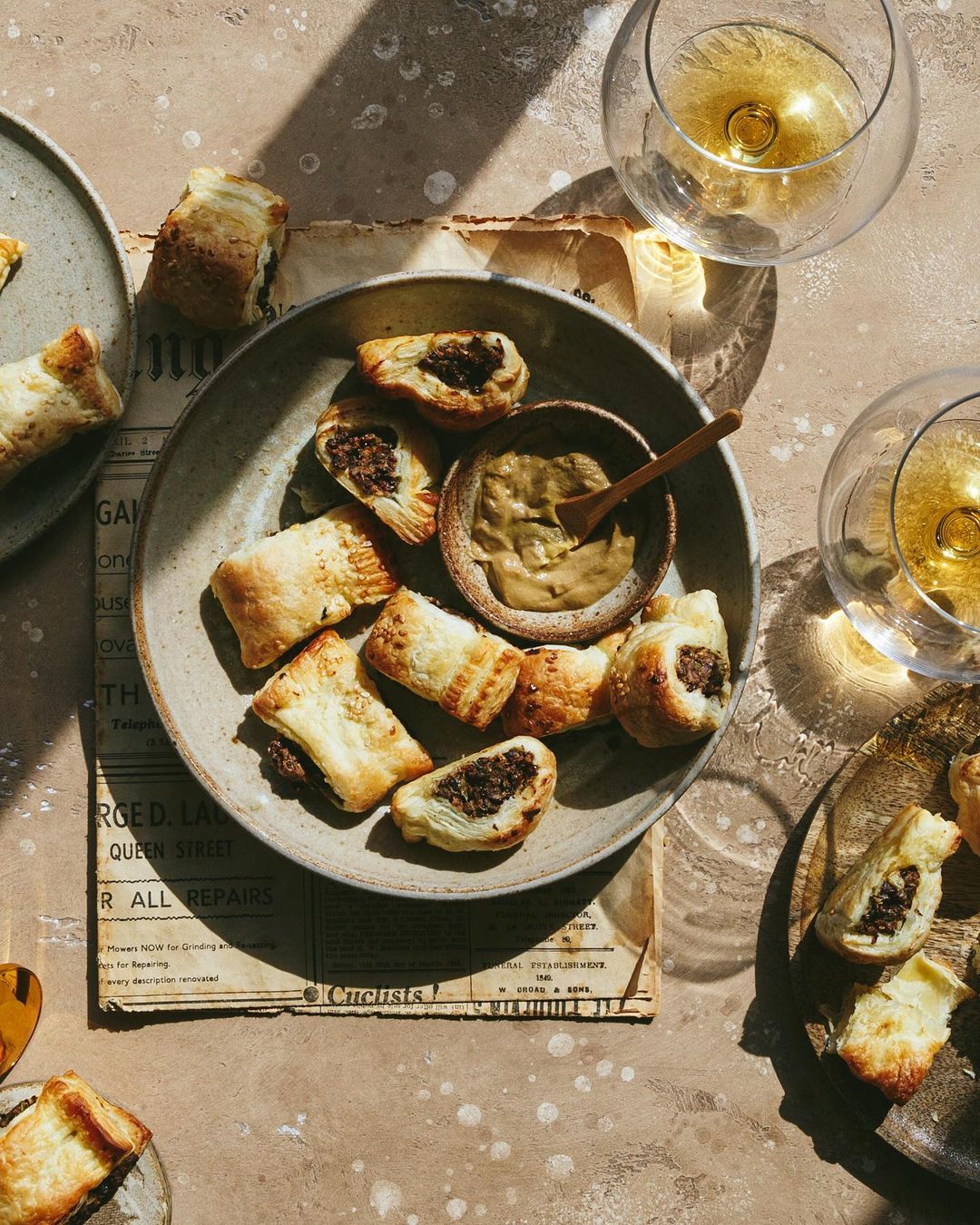 Over the past year, those recipes have been enjoyed by her immediate family. But, like many of us, Kimberly has missed the joys of cooking for a wider circle of friends and family. "I adore hosting dinner parties!" she tells us, "so not being able to have people over for a meal has been really tough.
"Apart from sitting down to great food, I love the conversations that happen around a dinner table, where you chat and chat well into the night and totally lose track of time."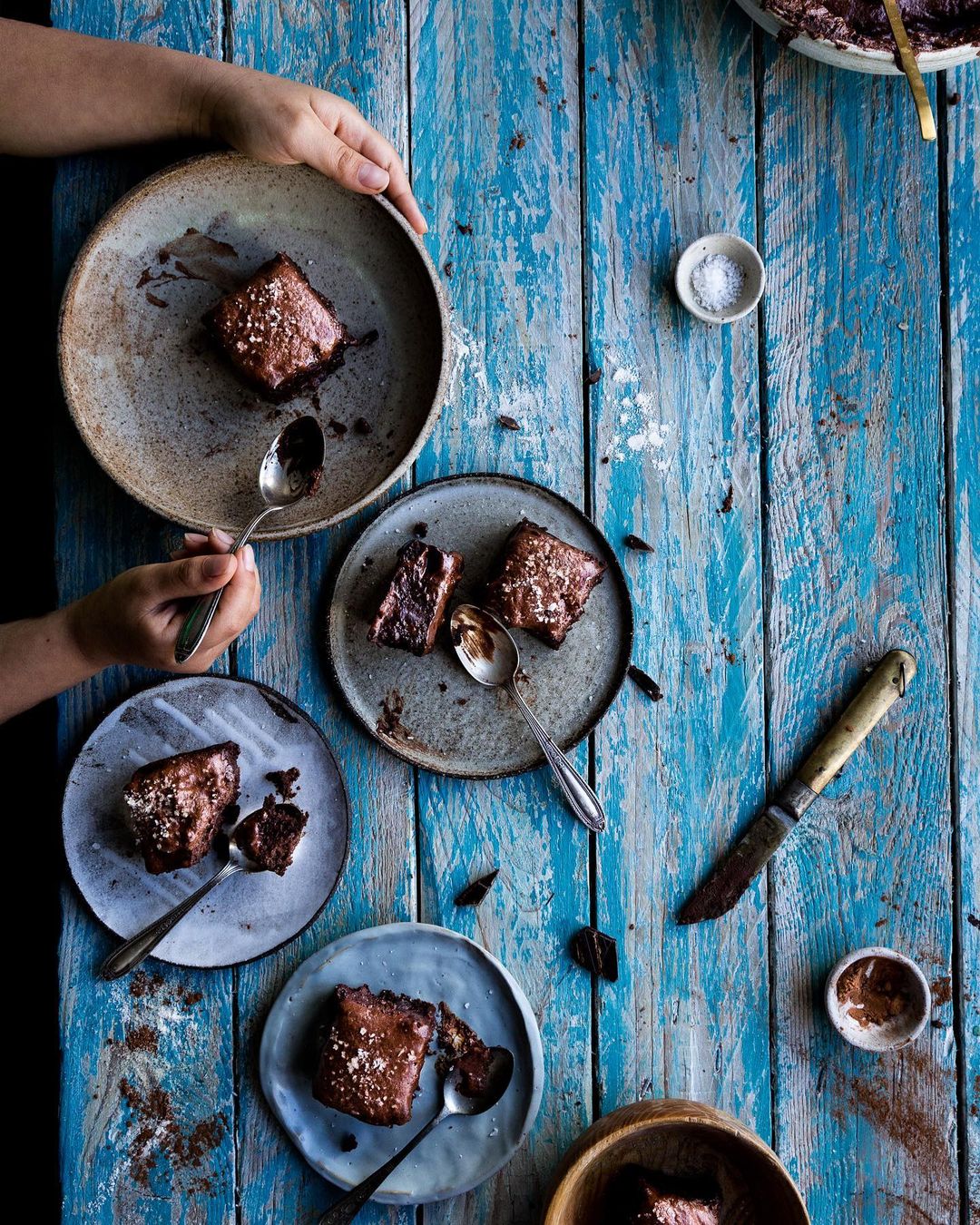 But spring is on its way, bringing the hope of warmer and more sociable days to come. So what does Kimberly think makes a great garden party recipe? "It has to be easy and quick to pull together," she says, "shareable and versatile too."
With those practical considerations in mind, Kimberly has curated a few of her favourite garden party recipes – all delicious, plant-based and sure to excite the taste buds of friends and family.
Kimberly's 4 plant-based garden party recipes
Garden party recipe #1
Colombian black bean stew
I love this hearty, spicy dish. It represents my heritage, it takes under an hour to make and it's always a big hit at parties.
Ingredients
(Serves 3-4)
760g (460g when drained) black beans
2 small onions
400g (one tin) chopped tomatoes
5 garlic cloves
A splash of olive oil
100ml water
1 vegetable stock cube
1tsp ground cumin
½tsp ground ginger
1 heaped tsp of dried oregano
2-3 tsps sugar
a pinch of ground pepper
a handful of fresh coriander or parsley to serve[/vc_column_text][vc_column_text]Instructions
Drain the black beans and set aside.
Peel and finely chop the onions and garlic. Over a medium heat, warm the olive oil in a large frying pan and sweat the onions until translucent (around 5 to 10 minutes). Then add the garlic and fry for 2 minutes.
Next add the chopped tomatoes, stir and add the water. Then add the beans and stir until combined.
Lower the heat to a simmer, add the vegetable cube and let it dissolve. Next, add the cumin, ground ginger, sugar and dried oregano. Now let the pot simmer and leave it to reduce.
Once the stew is ready, season to taste and sprinkle with your chopped herbs. I sometimes serve this dish with fresh tomatoes, avocado and/or white rice.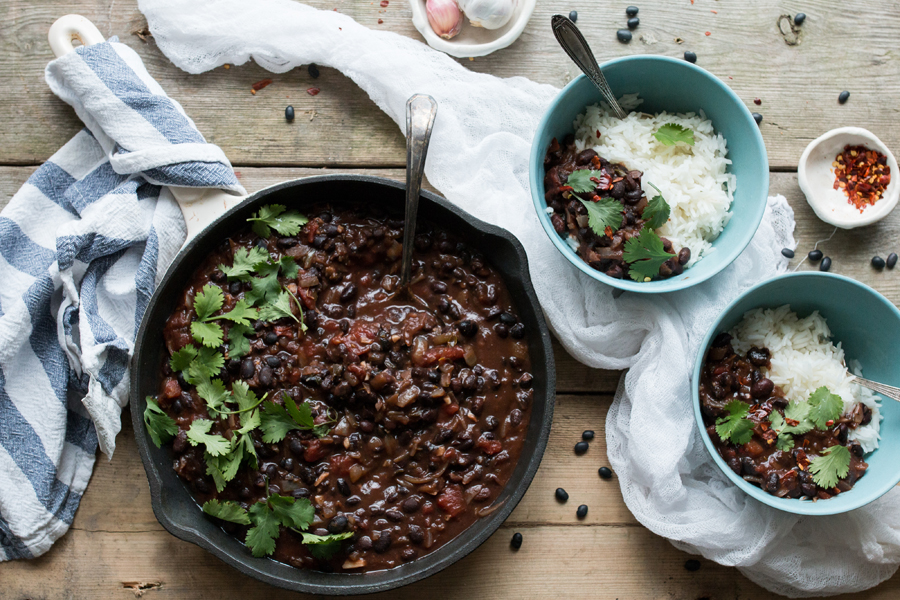 Garden party recipe #2
Swedish crisp breads
This recipe actually came from my good friend, Elisabeth, and I've made it soooo many times! The crisp breads make a great addition to a garden party platter. They work well with homemade dips and I love them spread with beetbutter (take a look at the recipe below!).
Ingredients
(serves 8)
150g spelt flour
150g corn flour
100g sunflower seeds
1tbs black sesame seeds
50g pumpkin seeds
50ml olive oil
300ml boiling water
1 tsp salt
Instructions
Pre-heat the oven to 150C/130C fan/300F.
Mix the dry ingredients in a large bowl. Add the oil to the dry ingredients and mix with a wooden spoon until combined. Then pour the boiling water into the mixture and stir until combined.
Cover two large baking trays with parchment paper/greaseproof paper. Split the mixture in half, placing each half on one of the prepared baking trays.
Next, cover the mixture with another sheet of greaseproof paper and spread as thinly as possible by rolling over the paper with a rolling pin. Then use your hands to spread it even thinner and more evenly, especially in the corners. Repeat for the second half of the mixture.
Once done, carefully peel the parchment paper off the top of the mixture and place the baking trays in the oven. Bake at 150C/130C fan/300F for about 60-75 minutes (or until it's nice and crunchy and you can easily snap a piece off).
The breads will keep nicely in an airtight container for up to a week.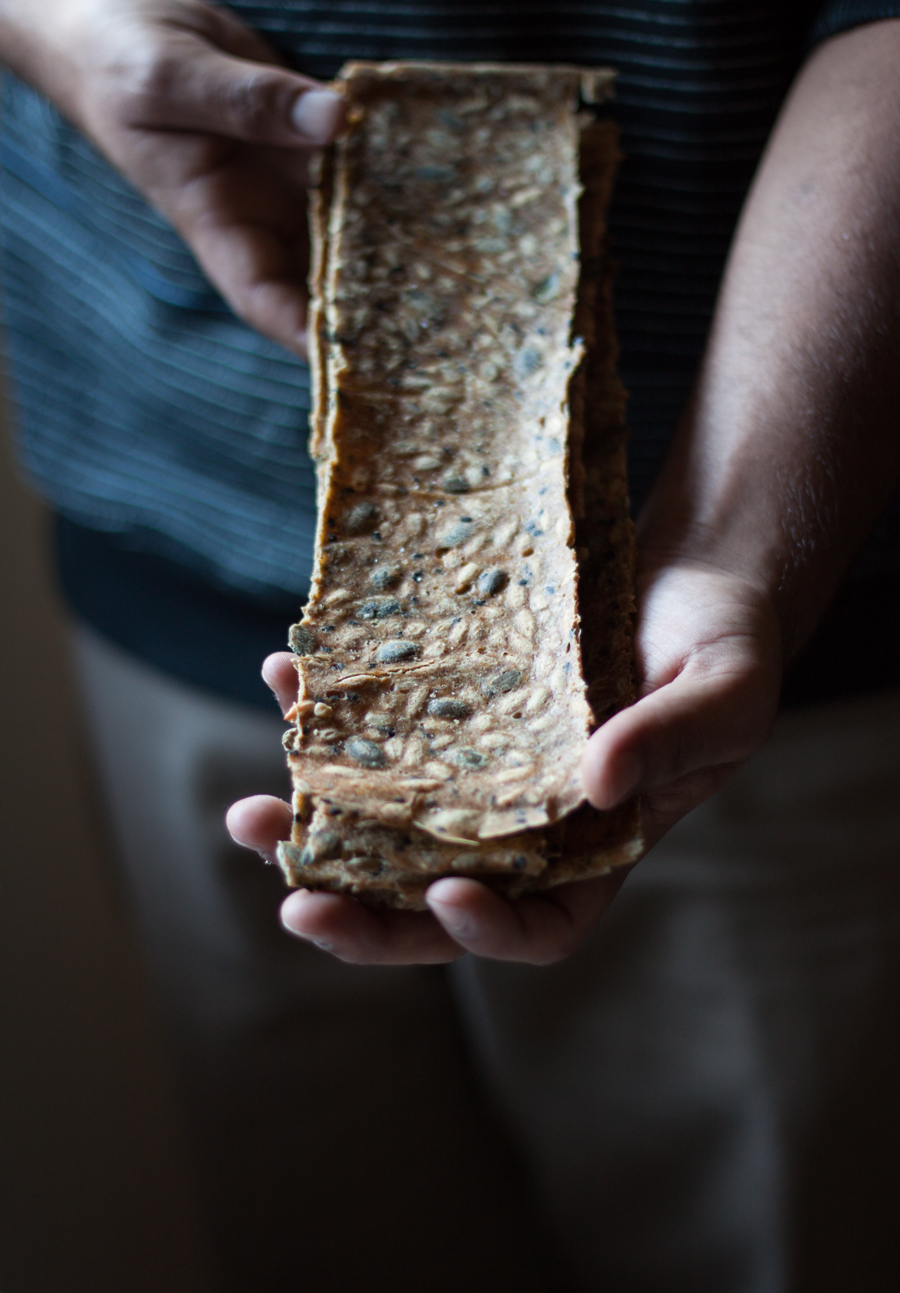 Garden party recipe #3
Beetbutter
This butter is the perfect partner for the crisp breads above. And this recipe is tried, tested, fail-proof and beyond gorgeous! Just take a look at that colour!
Ingredients
(serves 8 as a starter / dip / side)
2 medium sized beetroots (about 300g)
¼ of an apple (about 50g and any type you like)
1 cup/120g macadamia nuts
2tbs extra virgin olive oil
1 pinch of salt[/vc_column_text][vc_column_text]Instructions
Wash, peel and chop the beetroot into medium sized chunks. Wash and cut the apple into medium sized chunks (the skin can stay on but remove the core/stem).
Place the beetroot and apple pieces in small pot and add an inch of water. Bring to the boil over a medium heat. You're aiming to soften the apple and beetroot without them sticking to the pot or cooking through.
While the beets and apple are in the pan, use a blender or food processor to puree the macadamia nuts and oil into a smooth consistency.
Once the beets and apple are ready, drain and add them to the macadamia mixture. Add a pinch of salt and blend together until smooth. You can then keep the beet butter sealed and in the fridge for up to 3 days.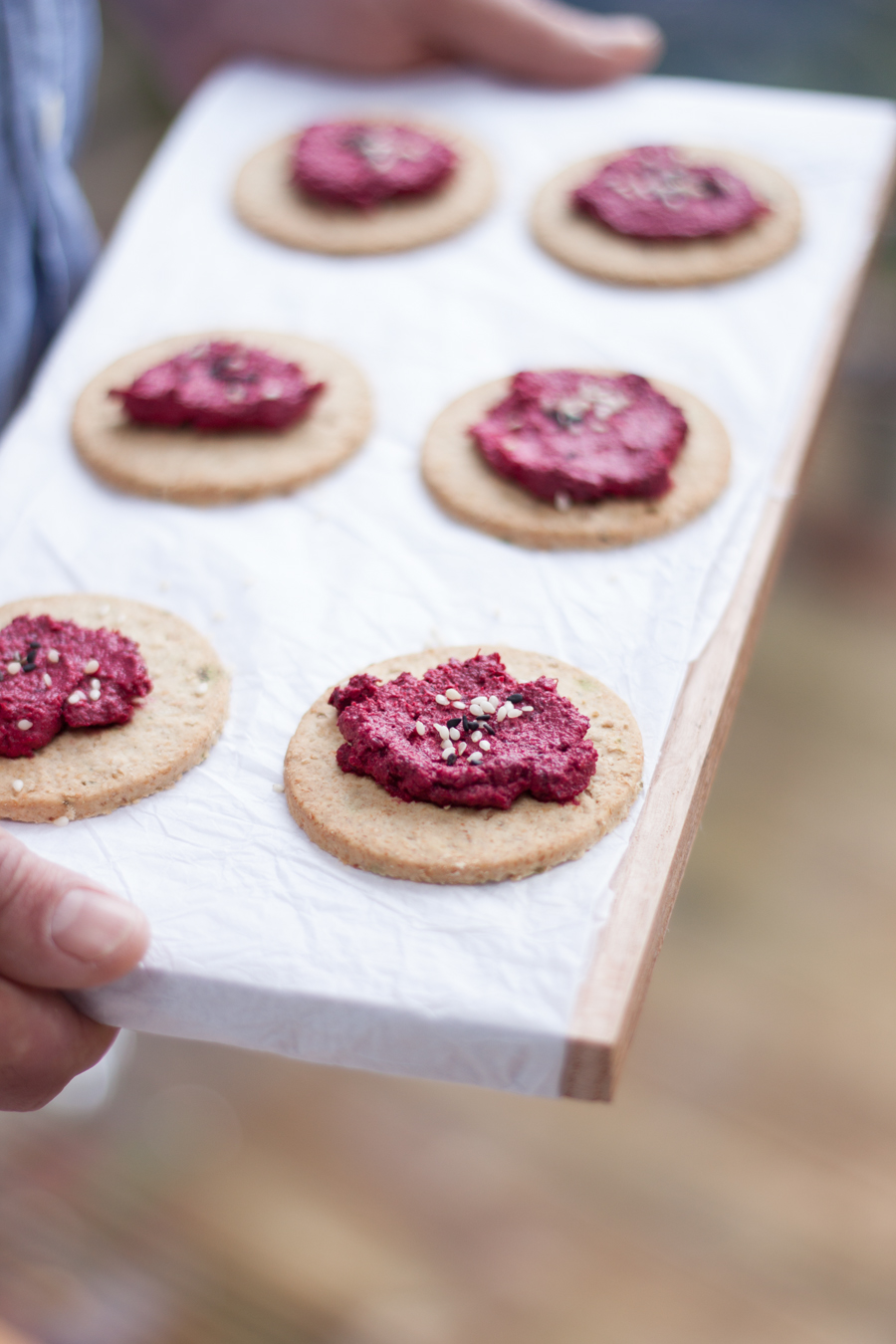 Garden party recipe #4
Warm potato salad
This salad just shouts spring! I love the different textures and flavours it's got going on. It's definitely one of my all-time favourite spring dishes.
Ingredients for the salad
(serves 2 as a main, 4 as a side dish)
500g small salad potatoes
a pinch of salt
1 cup of frozen peas
1/2 cup radishes
1/4 cucumber
1/4 courgette
1 ½ cups of greens of your choice (I used lamb's lettuce)
1/2 red onion
olive oil for pan frying
edible flowers to garnish (optional)
And for the dressing:
30ml (2 tbs) fresh lemon juice
1 tsp Dijon mustard
2 tsps maple syrup
60ml (4 tbs) olive oil
salt & pepper to taste
Instructions
Boil the potatoes for 15 minutes, but don't cook them through completely. Boil your peas for five minutes or so, drain the water and set aside.
Top, tail and cut your radishes in half. Cut the cucumber in half, remove the centre and slice into long thin strips using a potato peeler or a mandolin. Do the same with the courgette.
Chop your onion into thin rings and wash them in cold water. This takes away some of the pungent flavour of the raw onion. Place all of these ingredients in a serving bowl and put them back in the fridge until ready to serve.
When the potatoes are ready, drain the water. Heat a frying pan with a tablespoon of oil. Next, fry the potatoes over a medium heat until brown and crispy (around 10 minutes).
Let the potatoes cool a little as you mix the dressing ingredients together.
Combine all of your ingredients, drizzle over the dressing, add a few edible flowers if you want to really wow your guests, and you're good to go!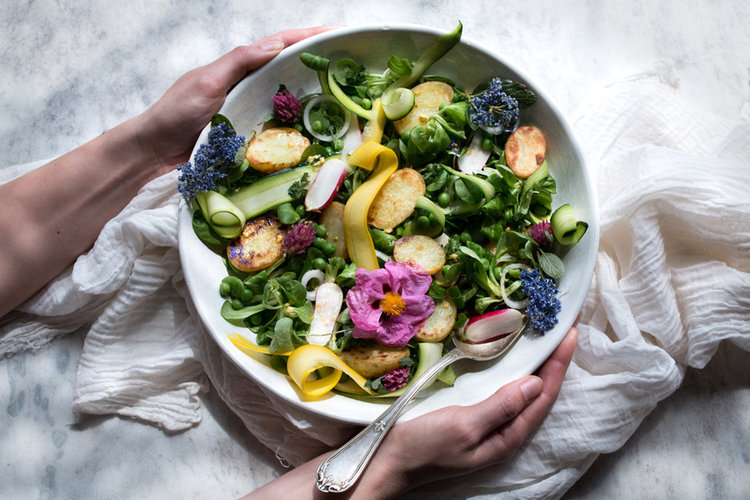 Huge thanks to Kimberly for sharing her delicious garden party recipes and beautiful food photography with us. You can see more over on Instagram and on Kimberly's website, The Little Plantation.