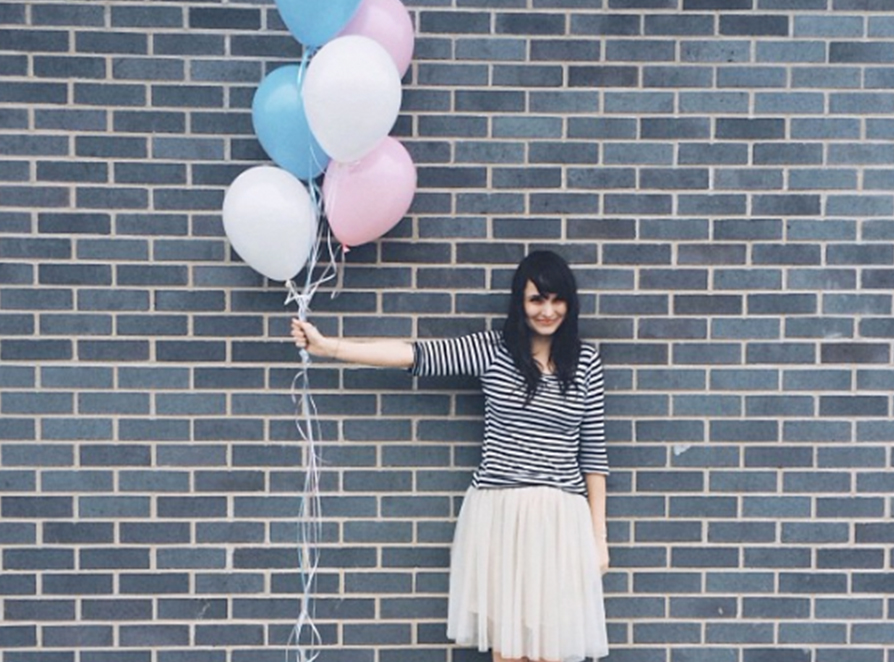 Much maligned, the selfie can actually be a brilliant tool for self expression, storytelling and capturing memories. Sara Tasker, aka Instagrammer Me & Orla, tells you how.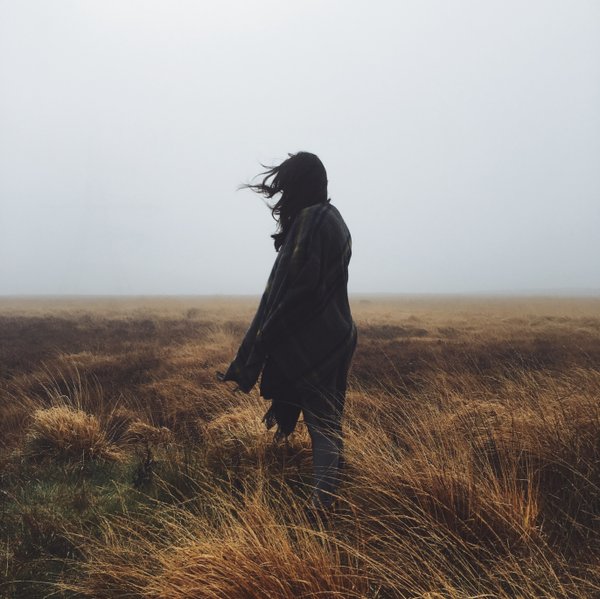 put yourself in the photo
It's all too easy to get trapped in the role of photographer and fail to include anything of yourself. We sit behind the camera or smartphone only to look back and regret leaving ourselves out of the story we've told. Getting involved in your own images creates memories you can hold onto, whilst creatively giving your photography meaning and context, changing a still life image into a moment, captured.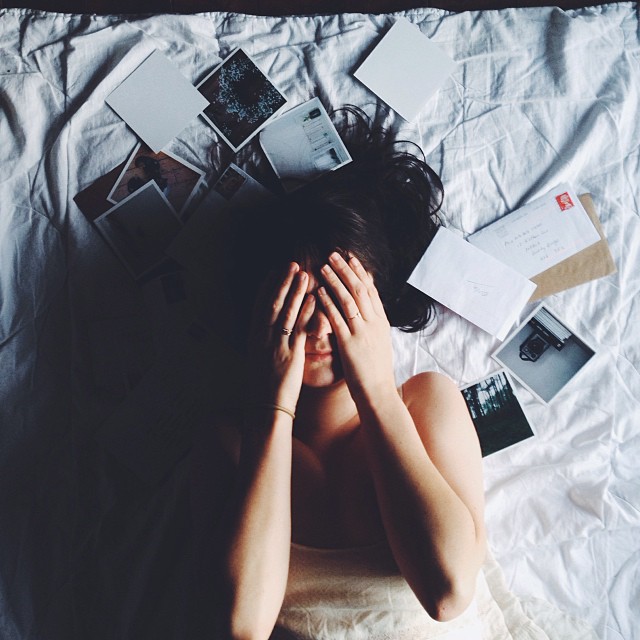 find a mount
The first step to a hands-free selfie is to find a mount for your phone. You can use a purpose-bought tripod (generally under £20) or something a little more DIY: often just standing the phone in an empty water glass works brilliantly. For more unusual angles make use of plasticine, masking tape and tall furniture to get your desired height. I've even stuck my phone flat to a wall with Blue tac before now!
Remote triggering
To take a picture without needing the phone in your hand, try using the self timer. It's now built into the main native iPhone camera app, or you can download 3rd party applications offering more sophisticated options. Alternatively, if you don't need to be too far from your phone, the volume control on your headphones will also trigger the shutter release when plugged in. If you plan to take a lot of self portraits, it's probably worth purchasing a small bluetooth remote - available cheaply (under £5) online. Choose an inconspicuous design that won't show in your hand in photographs, and one that doesn't require you to download the manufacturer's own camera app. Apple also recommends this camera remote.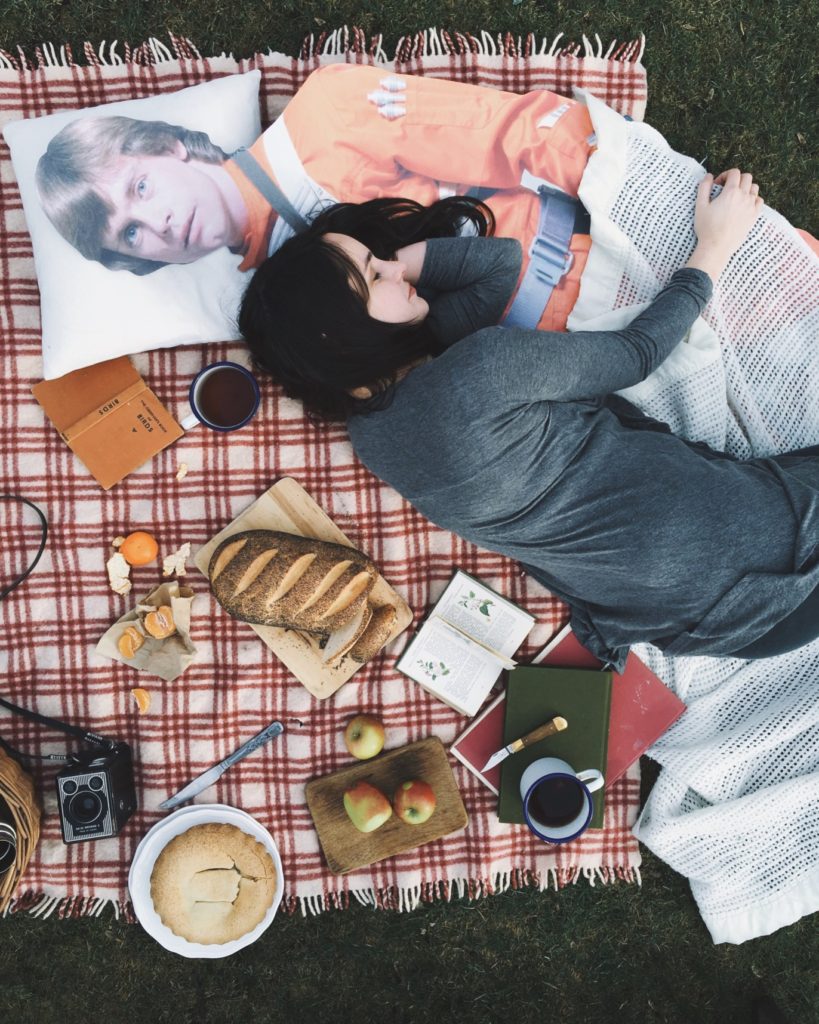 set the scene
Getting creative with photographs of yourself is a great way to feel less camera-shy or inhibited about sharing your own image. Adding fun props and a sense of make-believe takes the focus off the real you, and makes you feel part of a bigger scene. It doesn't matter if you don't look magazine-perfect because it isn't really a photo of you at all it's a photo of a girl on a picnic with a cardboard cut-out, or a a fictional character. It's also a chance to do something a little bit different to stretch your imagination and step outside of the usual Instagram cliches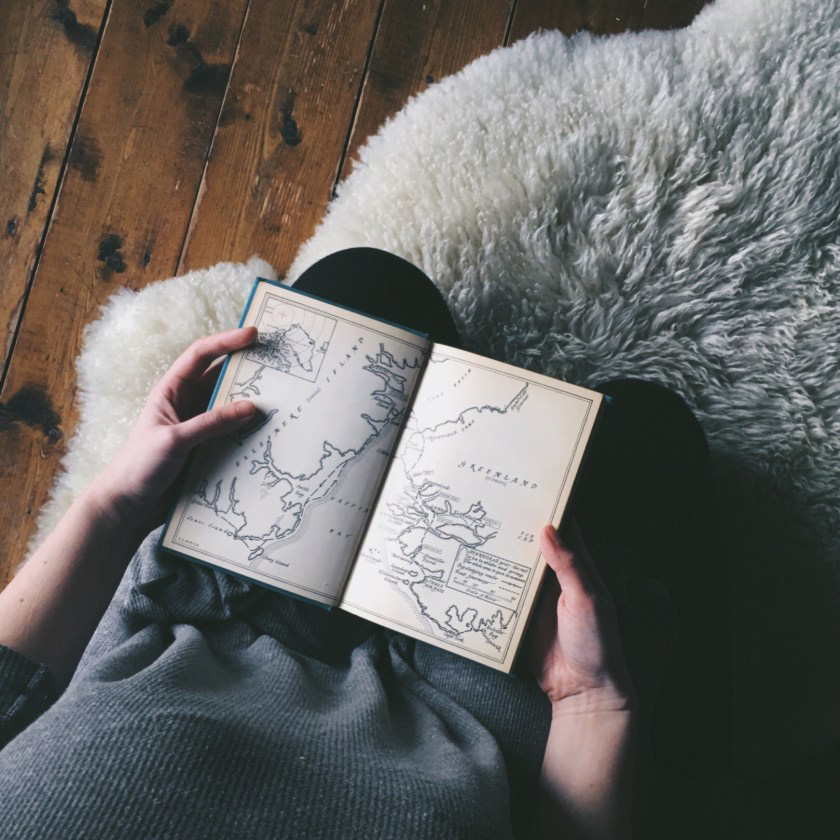 make a series
Choose one element to keep consistent, and create a series of images over time. For example, you could shoot yourself reading in your favourite spot, showing the different covers of your books through the course of the year. If you travel a lot, you could create the same pose in each place you visit, like the super-successful #followmeto Instagram series. If you're a maker or an artist, a regular series featuring your hands at work can show progression over time and give your viewers a great insight into how you create.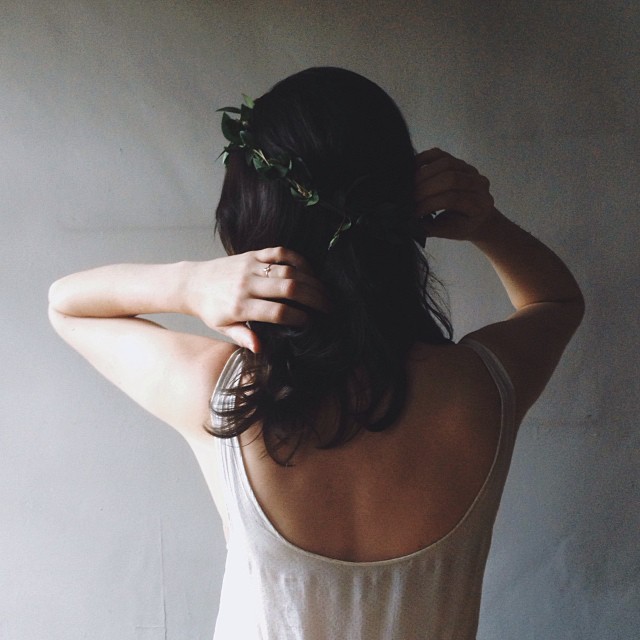 a little is enough
Including yourself doesn't have to mean your whole face or body; sometimes just a glimpse is enough to put you into the story. If you're on Instagram, it helps your followers know and relate to you as a real person, too.
Experiment with including a little of yourself, here and there. Hair, hands, legs and faceless portraits are all popular choices, and easy to create.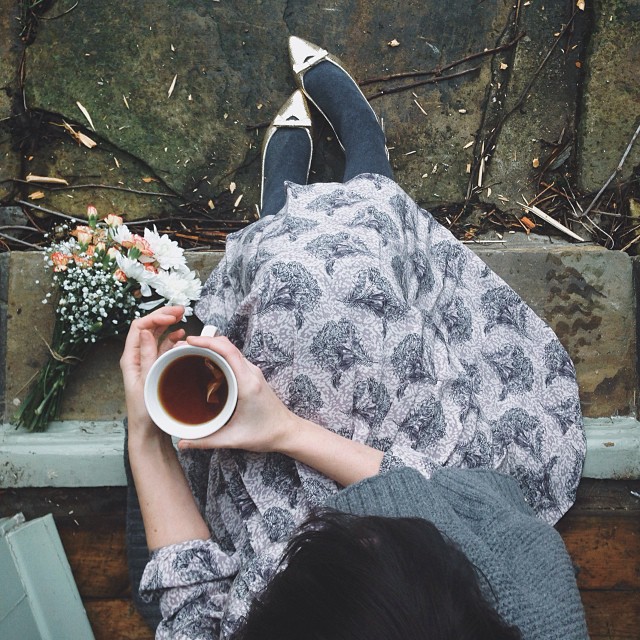 To get your hands in shot
This is a typical 'see what I see' shot as we look down on our work or activity. To take a shot like this easily by yourself, hold your iPhone between your teeth with the self timer set to 10s. Tap the screen to get focus correct, hit the shutter button and get your hands ready in the picture. It's easier than it sounds!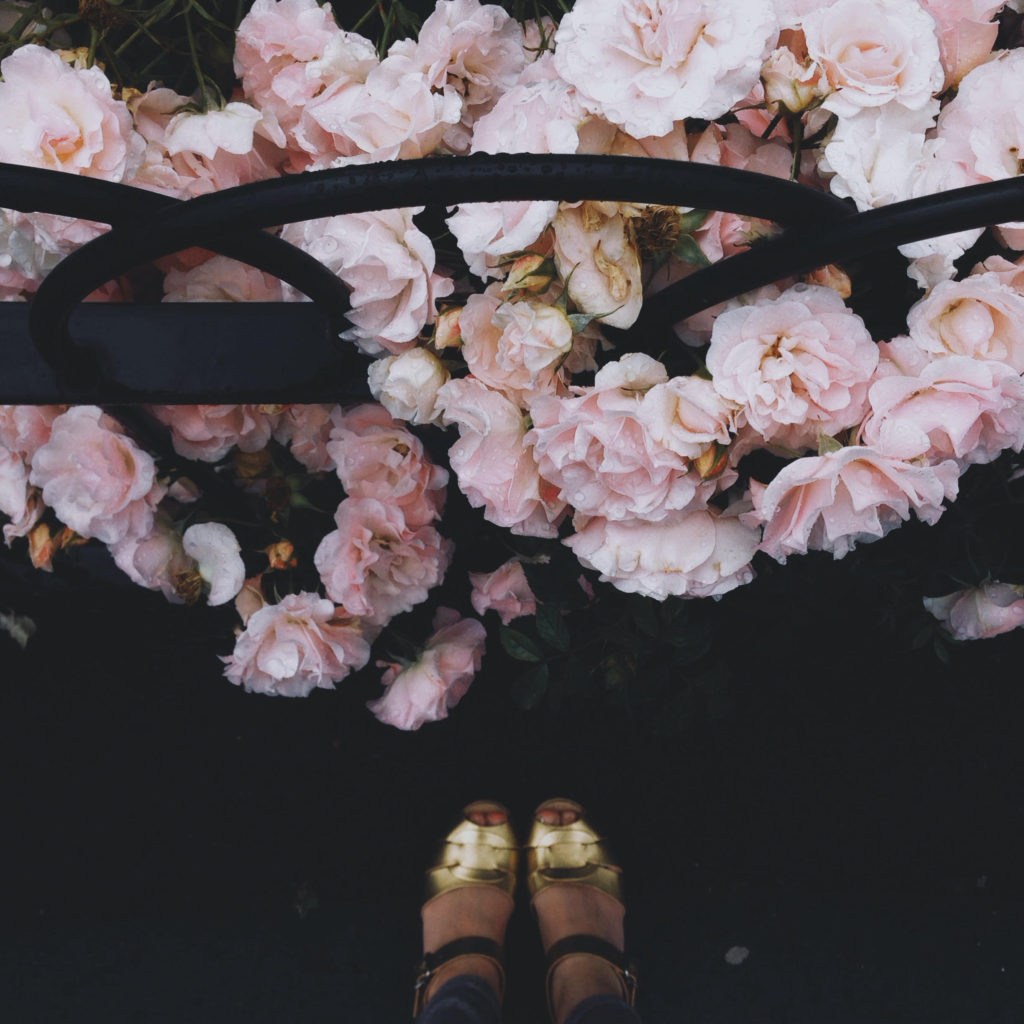 feet in the frame
Including your feet & shoes might be a bit of an Instagram cliche, but it's popular for a reason. A snapshot of where you stand can tell a tiny story - what the weather is, what you're wearing, where you are. Look out for details that lend a sense of narrative and interest to your picture.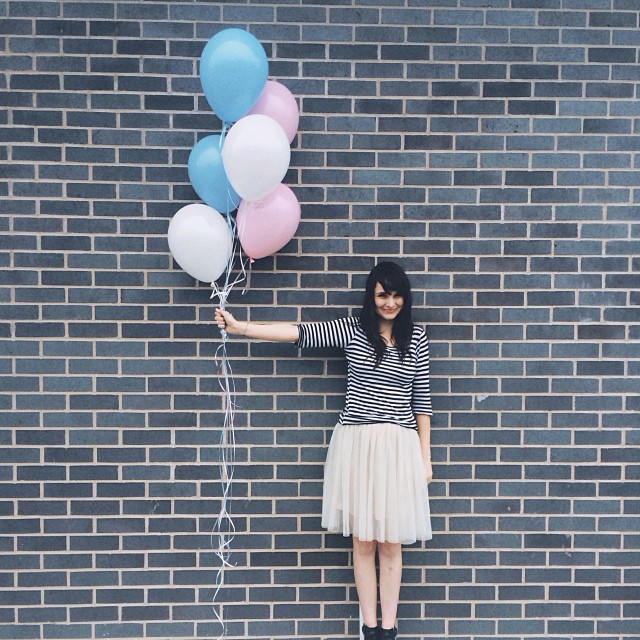 don't be afraid
In a world where we're constantly bombarded with 'perfect' imagery of airbrushed celebs and unrealistic beauty ideals, it can be hard to consciously capture your own image. Rather than cower, I encourage everyone to take tackle that fear - taking control of the camera and the way we appear in our photographs can be empowering, exciting, and even a little healing. Be seen, whether that's in your own camera roll, in your family photo albums or on your Instagram feed. There's no reason to hide. x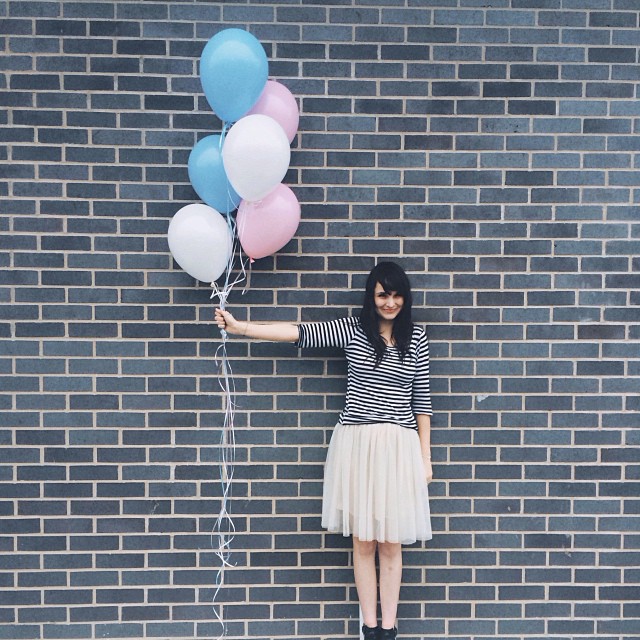 Sara Tasker is a freelance photographer & writer and well as being an iPhoneography & Instagram coach. She also has quite a nice blog: meandorla.co.uk