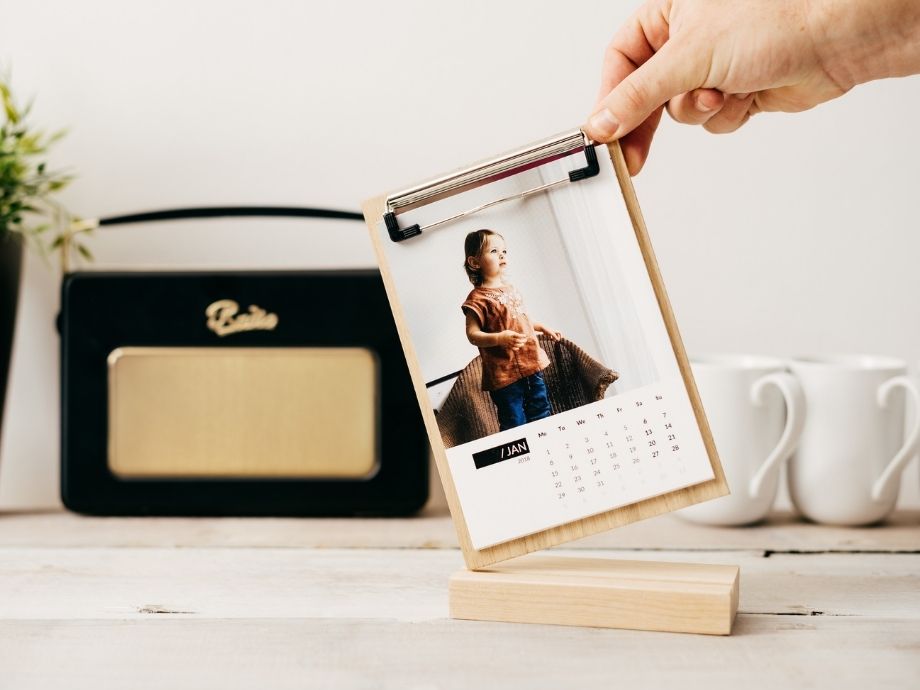 Custom wall calendars make a great photo gift, especially for Christmas. But they're also great for reminding yourself of your fondest memories over the last 12 months.
While it's tradition to include a photo from each month – for example, a Christmas photo which was taken in December or a July photo to mark your child's birthday – you don't have to do it like this. You can include whatever photo you want to celebrate each month of the year. It's a personal preference.
We hate to drop the C-Bomb in, but Christmas is less than four months away, and it'll be here before you know it. If you're looking for a personalised gift for someone or a stocking filler, then customised calendars are perfect – and guaranteed to go on display.
If you're creating a customised calendar for 2022, whether as a gift or for yourself, then here are our top tips for choosing 12 photos (or more depending on the layout).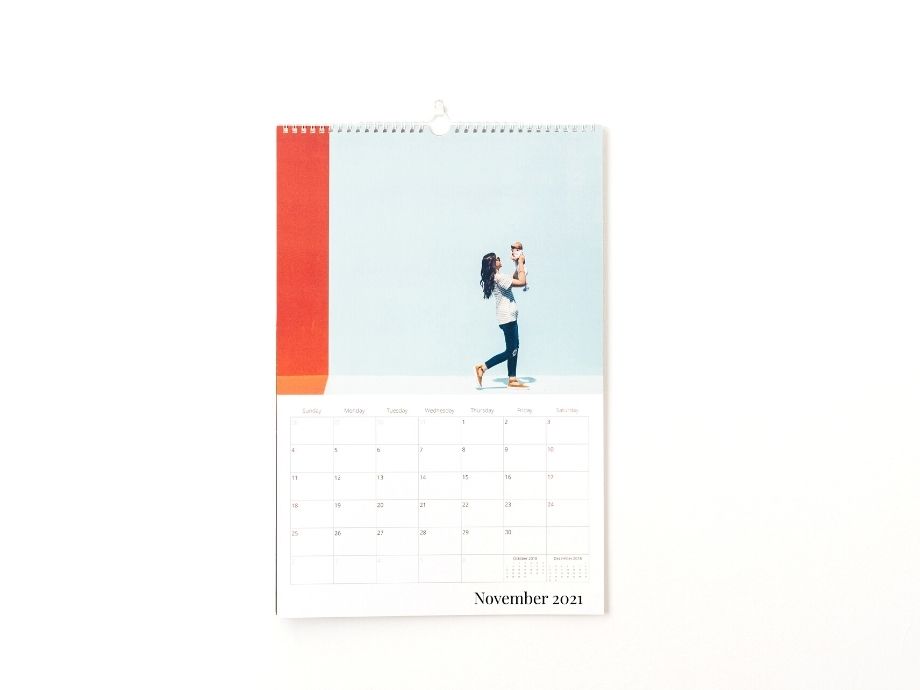 Choosing Photos for a Custom Calendar
There isn't a set rule on choosing which photos to include in a custom wall calendar; it's down to personal preference. But we recommend selecting images that are meaningful and personal to the recipient (or to you).
The key thing to remember with any photo gift or printed photo is that it'll be on display, making choosing the right photo more important.
The pictures also depend on the calendar layout. Some designs allow you to have multiple photos per calendar month, and some just one – the latter being the most common.
Photos that Represent Each Month
The photos you pick don't have to represent the calendar month, but we think it adds a special touch, especially for personal use. For example, if you went on a city break in March, include your favourite picture from the trip for March's photo.
The main seasonal events are an obvious choice for representing months – Christmas for December, Halloween for October, Easter for March or April, Valentine's Day for February, Mother's Day for March, Father's Day for June and so on. And we can't forget the birthday months! Of course, you might have two significant events happening in the same month, making it harder to decide on a photo. If you're struggling, why not pick a neutral one or edit the images, turning them into one (make sure it doesn't affect the quality)?
It's not always feasible to pair a photo for a specific calendar month, but remember, not all pictures have to include someone. It can be an image of your pet or a random photo you took on a walk. The main thing is that it means something to you and the recipient.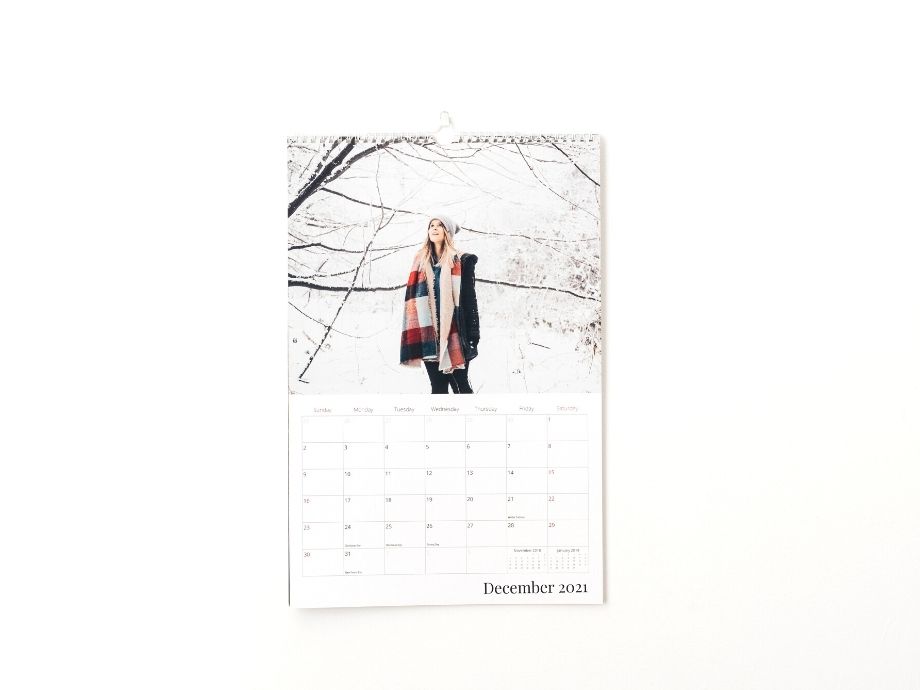 Life Events
Milestone events should be celebrated – not just during, but after too. You want to remember the occasion, and creating a personalised photo calendar is a fantastic way of doing it.
Perhaps the previous year was your wedding, or the birth of your first child or your first holiday together as a couple. Whatever big event it was, remembering it each day by turning your most memorable moments or favourite photos into a custom calendar is a great way to reminisce.
If you had a baby this year, create a personalised photo calendar for 2022 and include a photo from each month of the year of your bundle of joy – this is the perfect gift for grandparents too.
Maybe 2021 was a milestone birthday, or 2022 marks a big birthday – why not include photos over the last 30, 40, 50 years (whatever the birthday age is). Or, if 2021 was a big birthday event, create a calendar to include your bucket list photos. Again, this makes a fantastic gift for someone who has a big birthday approaching – what better way to celebrate the occasion than printing their most memorable photos over the years (including the embarrassing childhood ones!).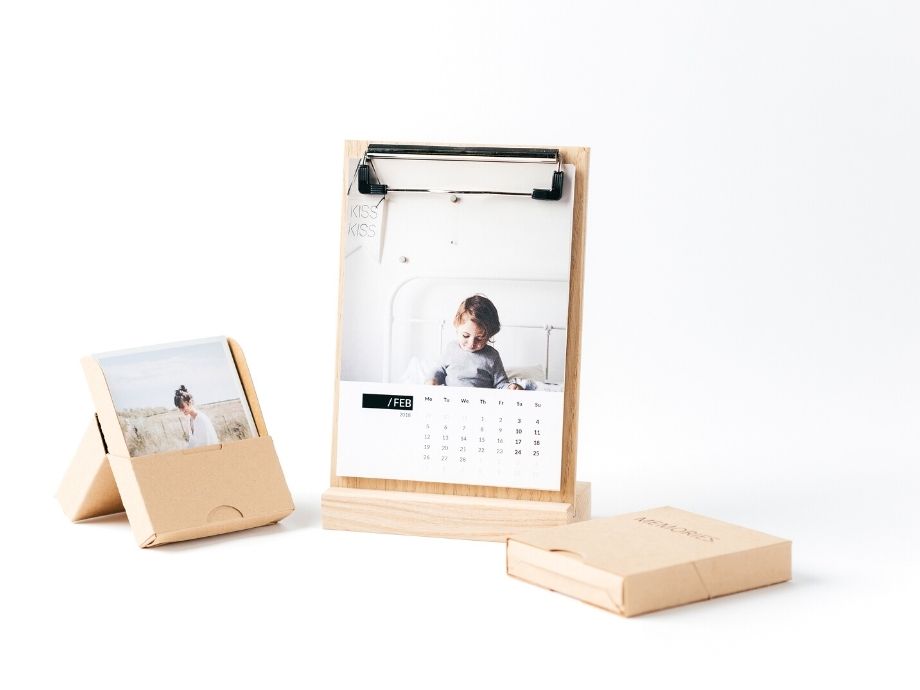 Traditional Personalised Photo Calendar
Ok, so you don't always need a reason to create a personalised calendar with significant photos. Maybe it's something you do every year or something you want to make a tradition.
If it's a tradition to create a photo calendar, whether it's a gift or personal use, then you might not be as selective with which photos to choose. You will undoubtedly put some thought behind it and include significant ones. Still, you might also select a few of your favourite photos from the previous year and not be overly fussed about which month they go in – which makes choosing the pictures much easier. Whatever the reason for creating a photo calendar, it's still personal, regardless of your chosen pictures.
Inkifi has a range of customised calendar options available, including traditional wall calendars, wooden block calendars, and desk ones. We'll make sure the calendar you choose is bespoke and high-quality, so when you look at the photo, you're reminiscing that key moment again.
We have other photo printing options available, which make fantastic gifts or personal use at home.