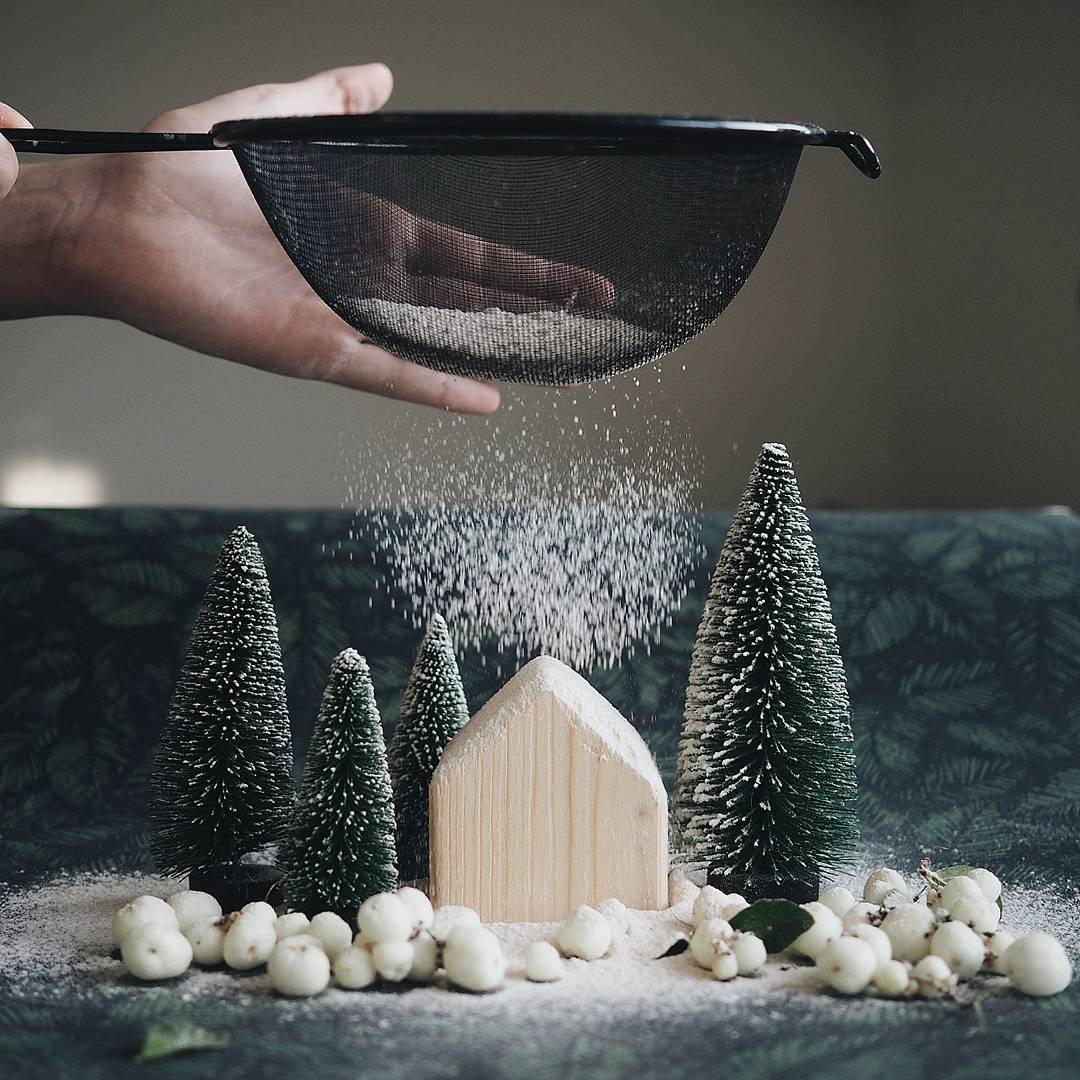 Christmas – like Santa's sleigh – comes and goes before we know it. But creative photographer and craft enthusiast, Barbora Kurcova, tries to spend Christmas slowing things down and really savouring the things that matter. "For me," she says, "Christmas is about family, thinking of that perfect gift for the special people in your life and being kind."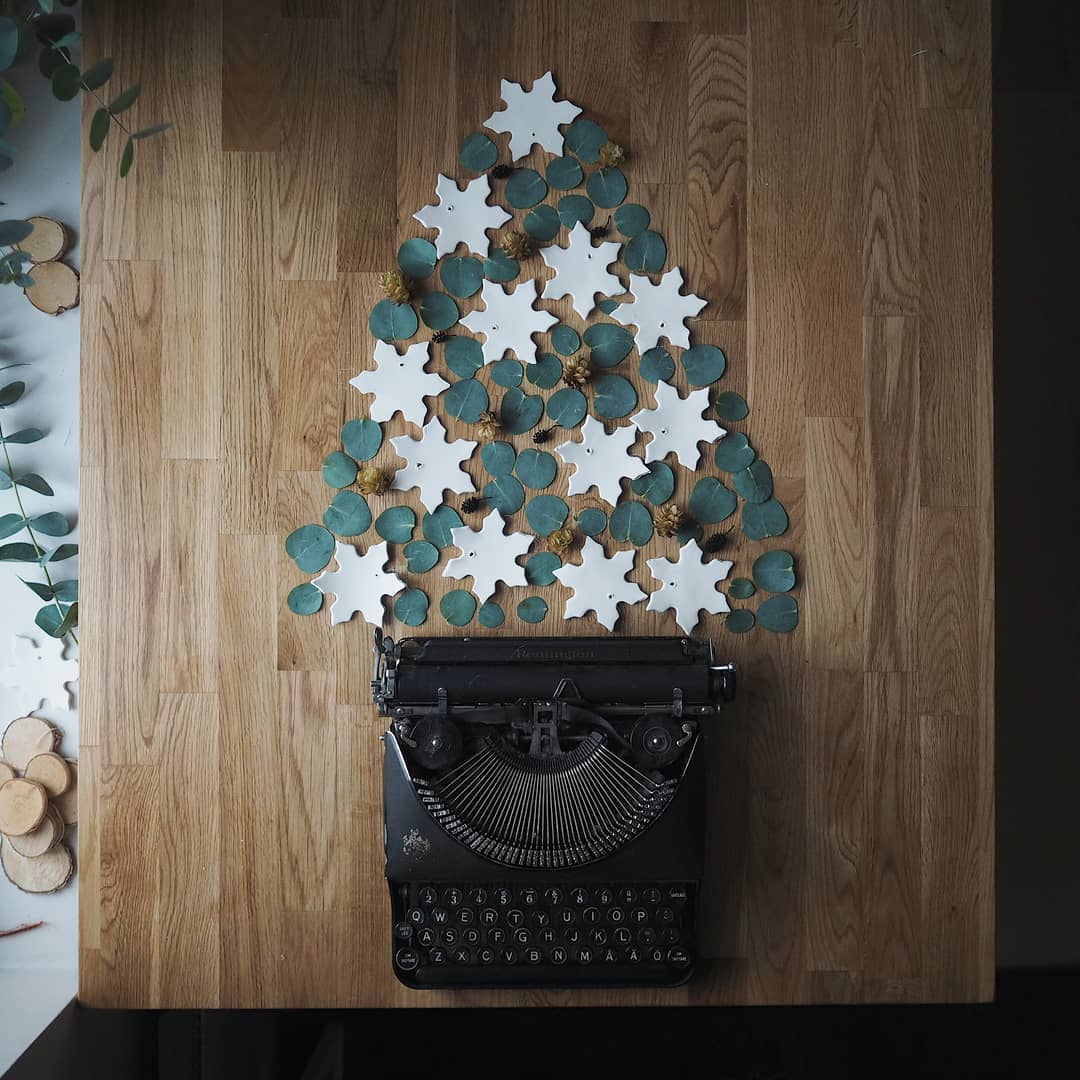 She also takes time over the festive season to indulge in her passions for creativity and photography. Here she shares her ideas for creating and capturing a truly magical Christmas.
Capture Twinkling Christmas Lights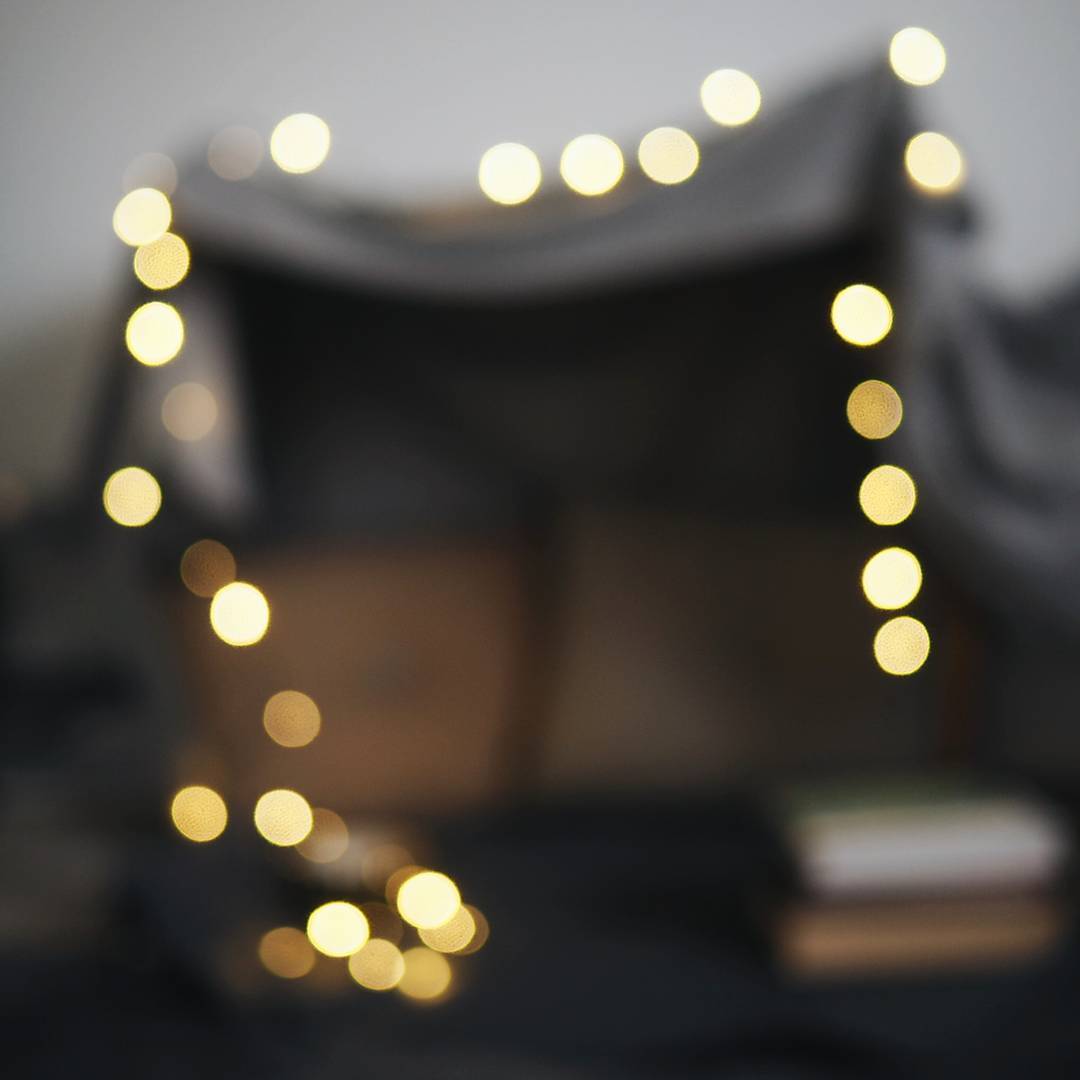 I adore taking blurry photos of Christmas lights. I think it suits them really well. If you want that lovely bokeh effect, you need to set your f-stop really high, use a long shutter speed and preferably use a tripod or rest your camera on a chair.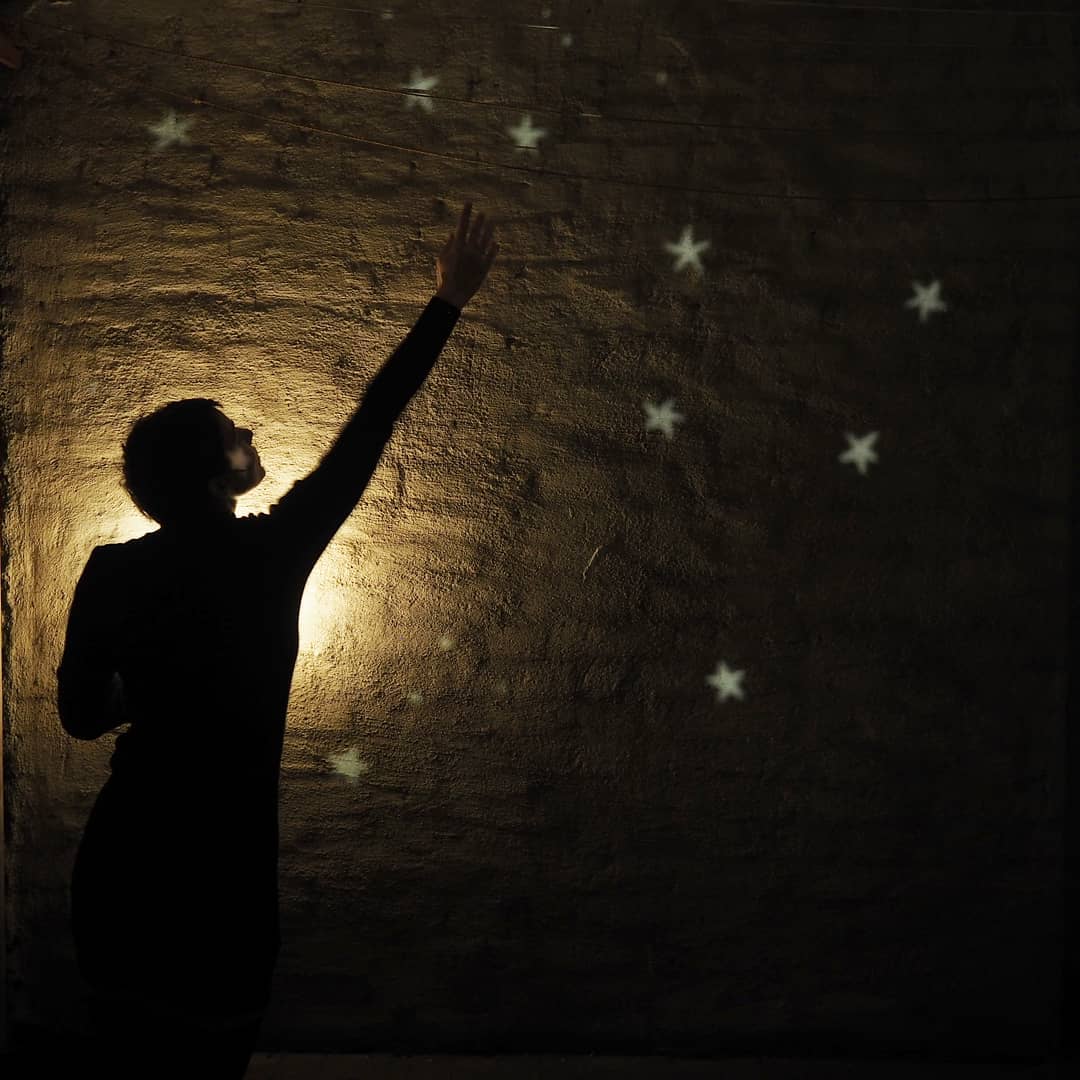 And if you want to photograph candles or fairy lights, you could try shooting during the daylight rather than in the dark. You can set your camera so the scene looks darker or fix the exposure in an editing program. You will achieve much better results this way! Looking back on my previous Christmas in my premium photo album brings me so much joy and inspiration.
Take Christmas Portraits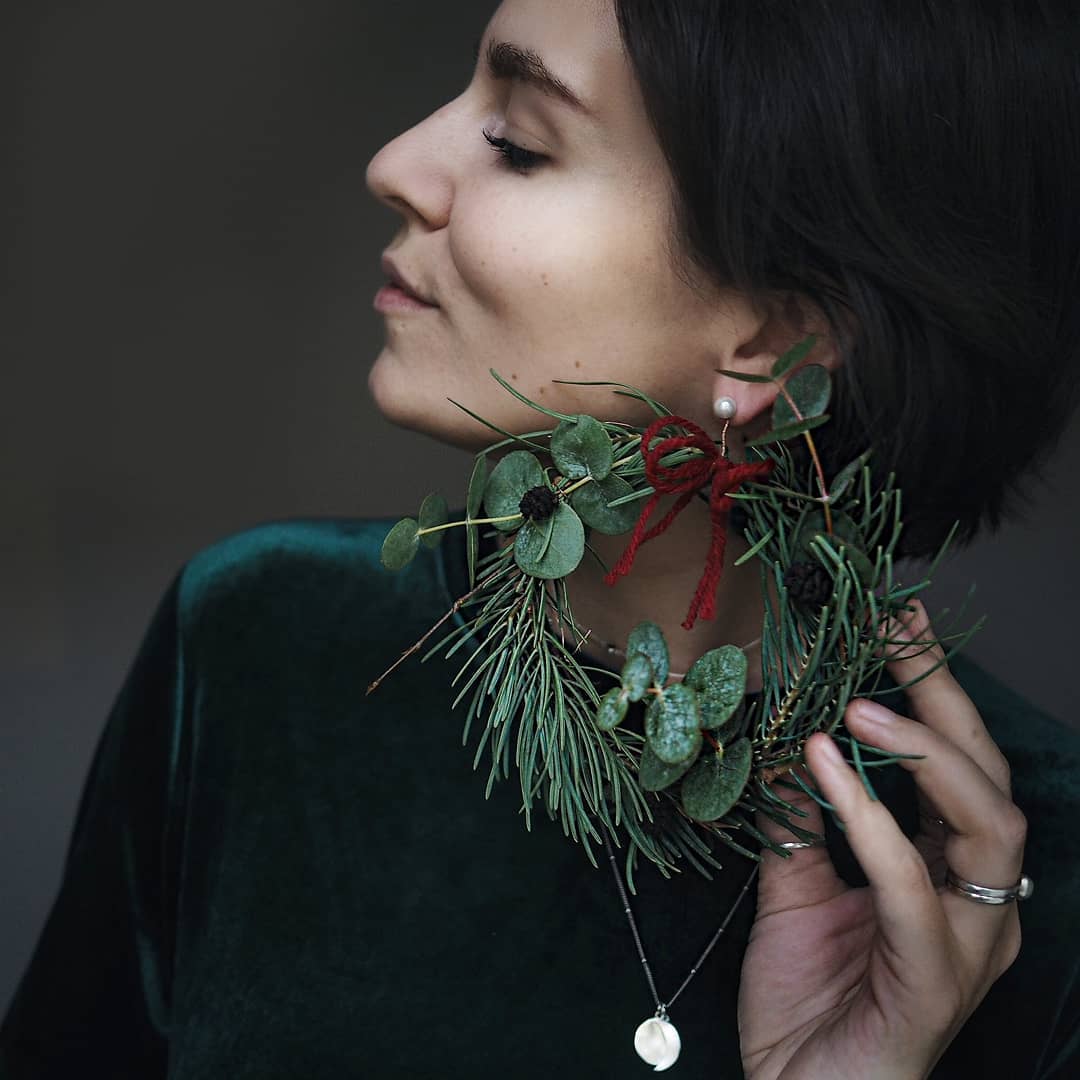 Portrait photography is all about telling the story of a person at a moment in time. And Christmas is a great opportunity for portraits of family members and children. Styled Christmas portraits – where your subject is made to look like a Christmas present or an angel or whatever else you fancy – can be really fun.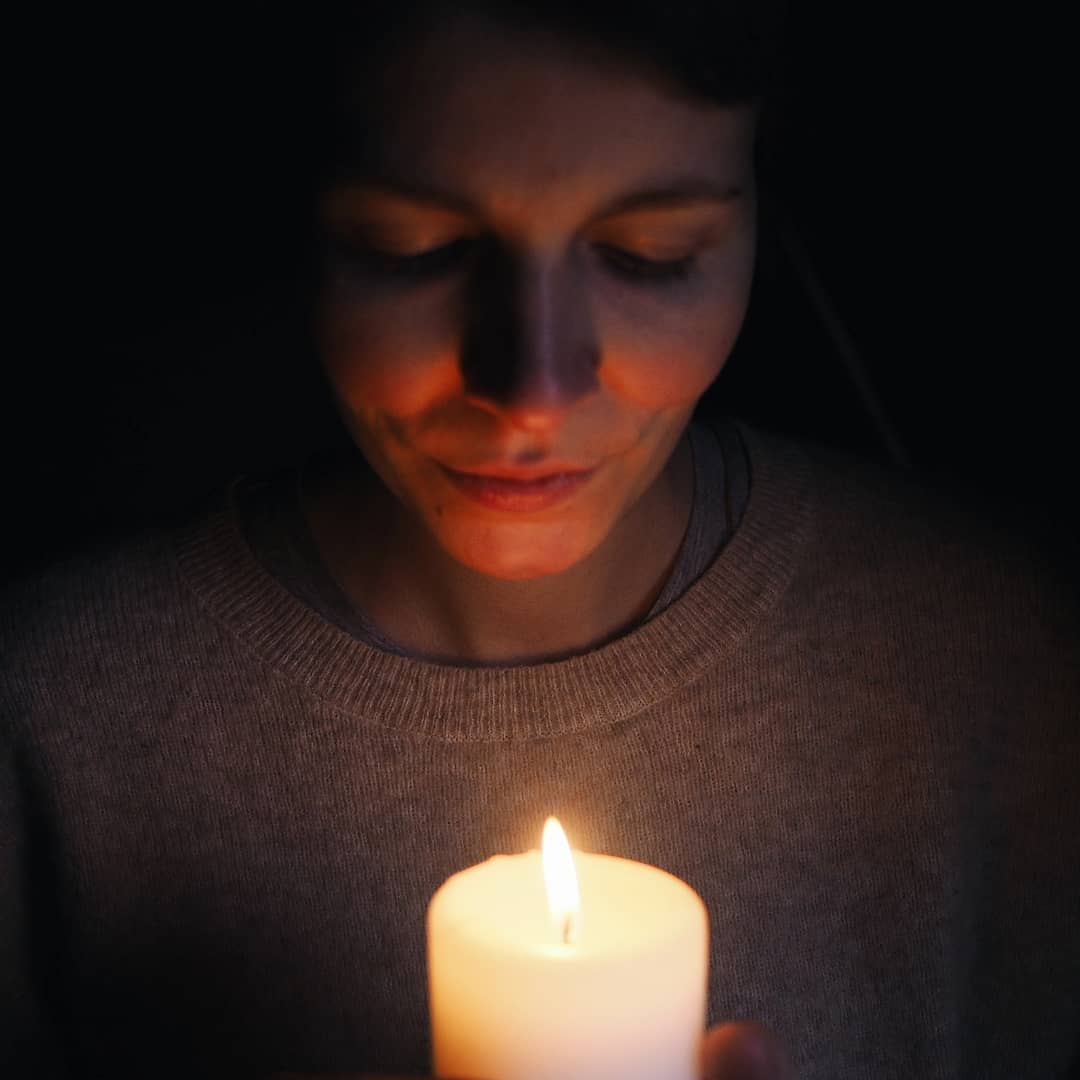 And whether you're doing a styled portrait or a more traditional one, setting is really important. Think about the whole scene. A Christmas portrait should include deep, rich colours. Fluffy blankets, a Christmas tree, chunky sweaters or a snowy backdrop will make a huge difference to the mood of your photograph too.
Create Some New Traditions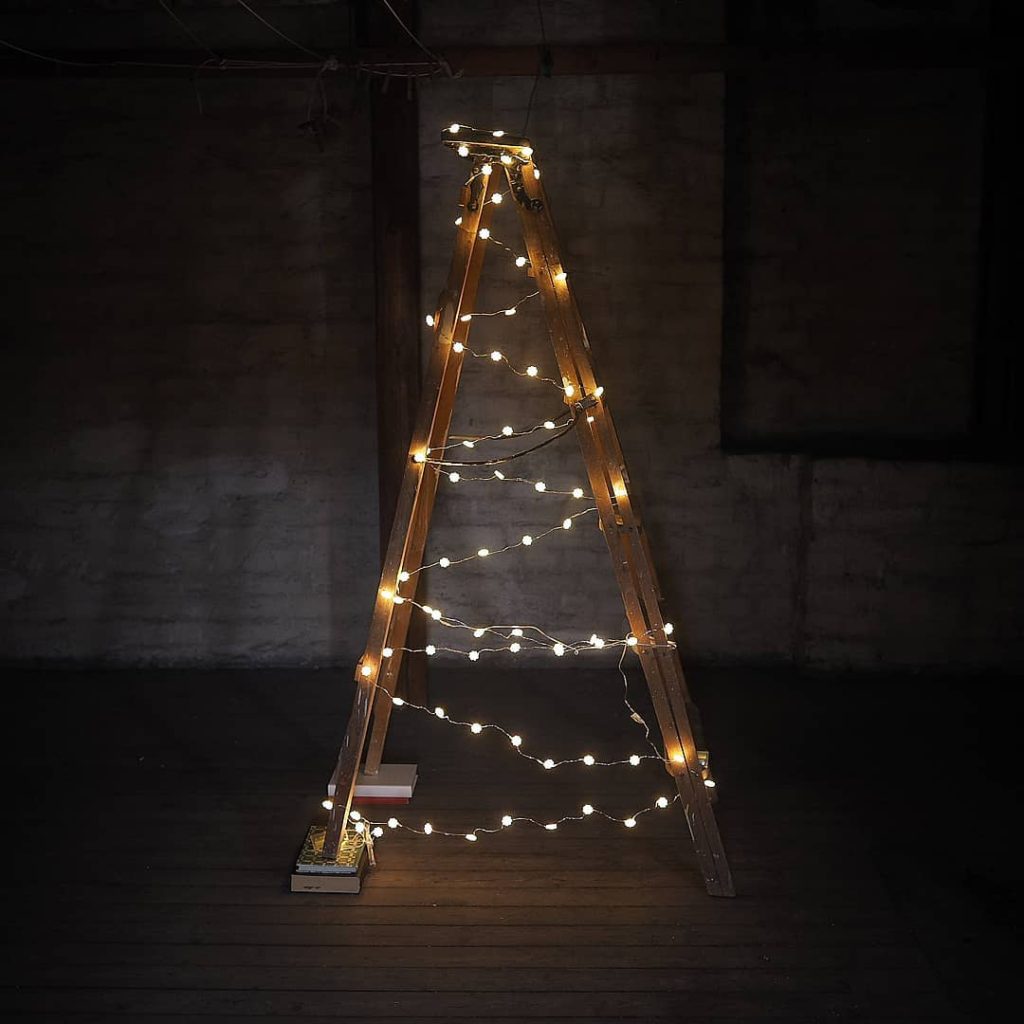 We didn't have a Christmas tree last year because we were with family for the holidays. I found an old pair of ladders instead and draped them with Christmas lights and it felt just as Christmassy. Forget the traditions that don't mean so much to you and start creating new ones. Next year I'd really like to start a new tradition and take a photograph every single day of December – a kind of photography advent calendar!
Photograph Your Festive Food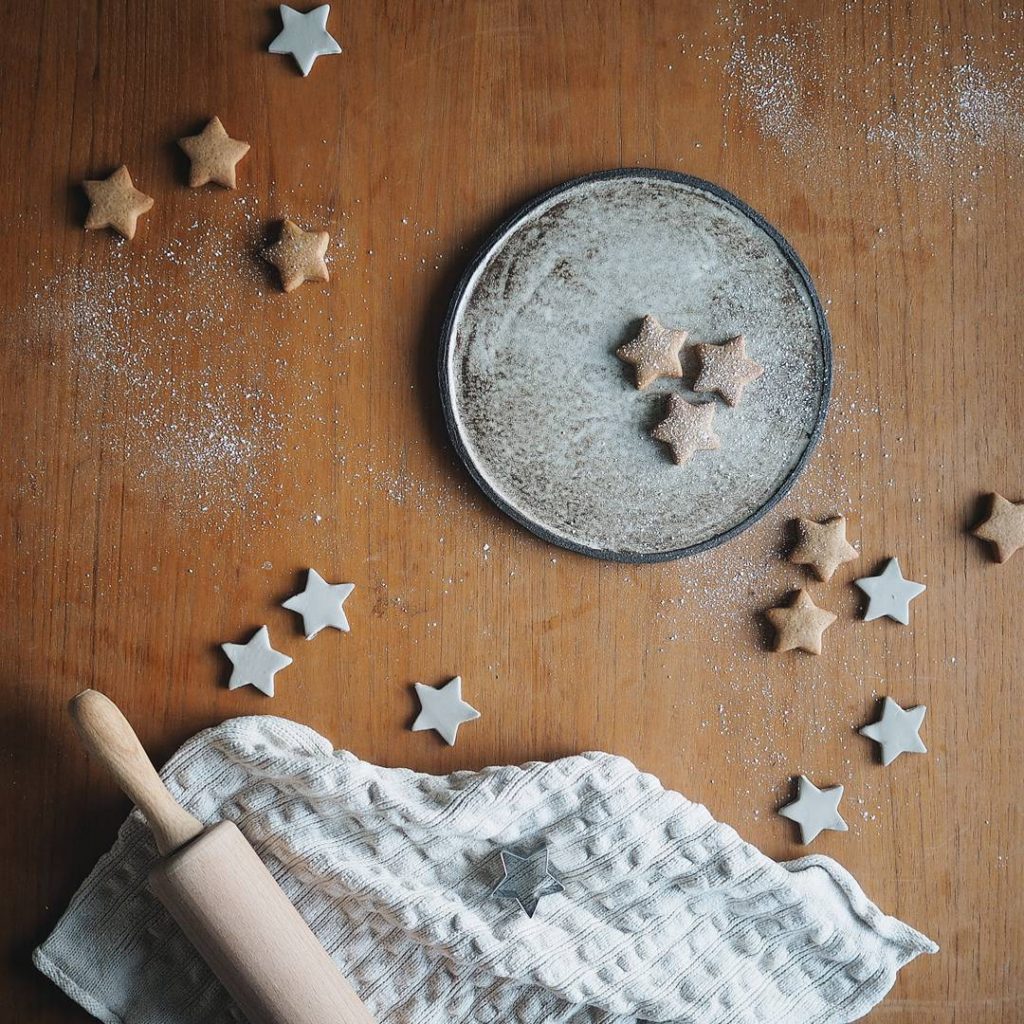 Christmas is all about the food. I love staying up late baking Christmas cookies and trying food at the Christmas markets. This year I'm spending Christmas with my boyfriend and his family in Sweden. We will have a traditional Swedish Christmas feast – a wide selection of different meat, fish, cheese, ham, potatoes and side dishes.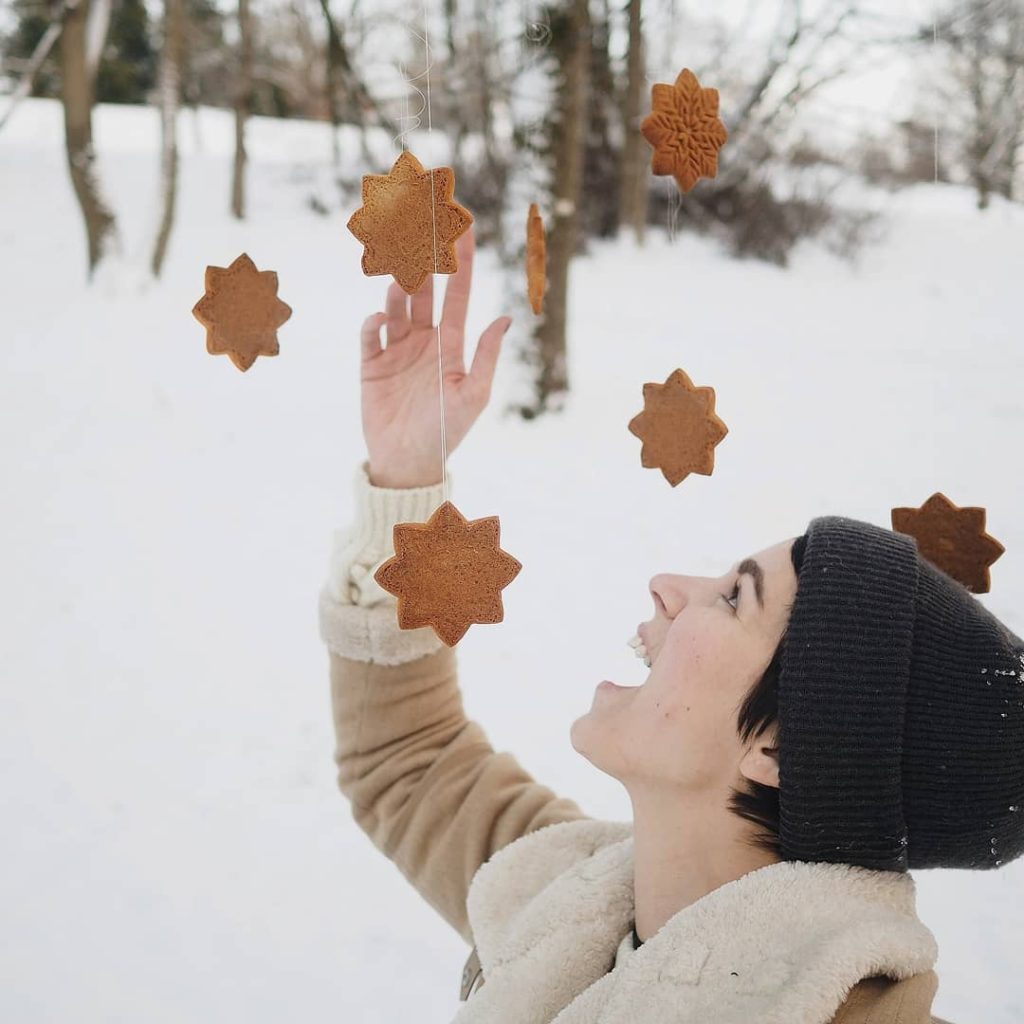 Want to capture your food over the festive period? Ignore your parents and play with your food for a change! Arrange cookies on the table in a Christmassy shape. Add some greenery or baubles to make it feel extra festive. And to make your food look totally appetising in photos, shoot in natural rather than artificial light. Put a dish on the windowsill if you need to.
Get Outdoors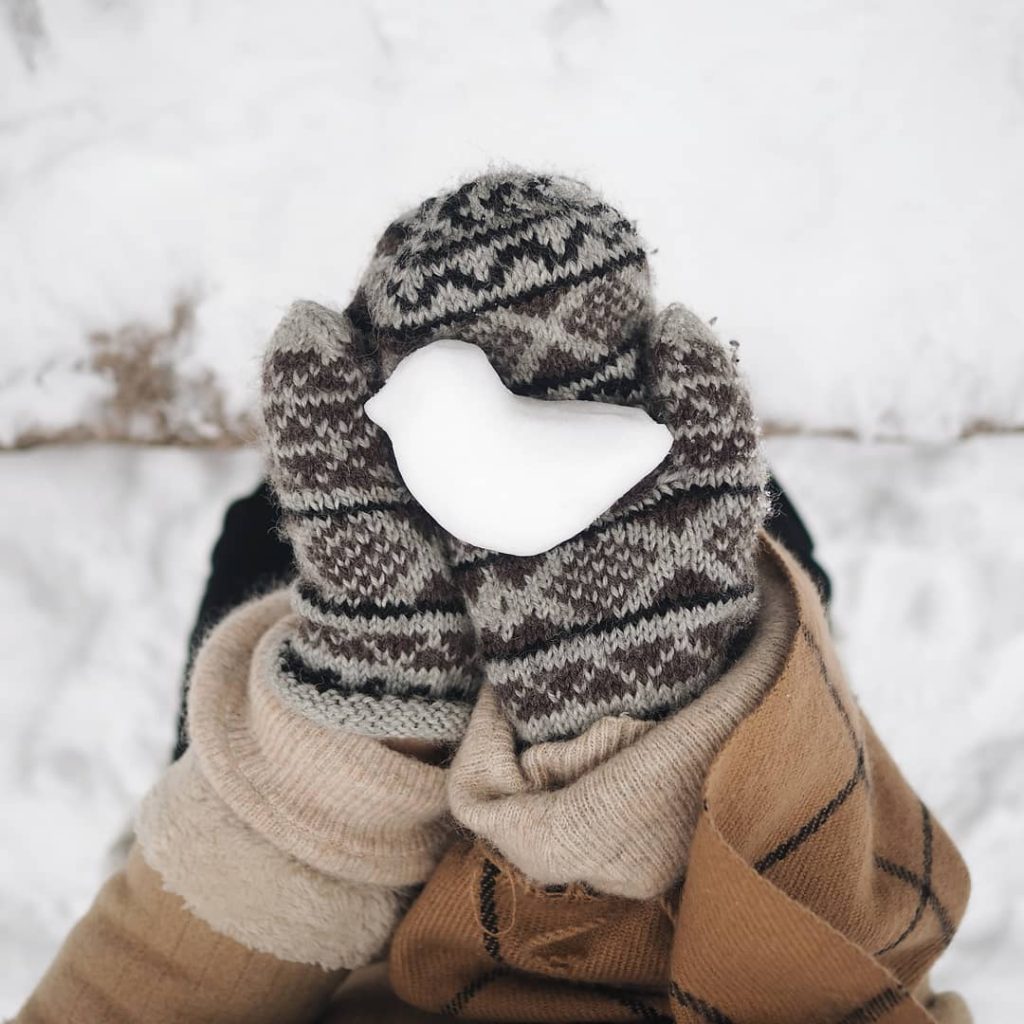 Whilst it's tempting to stay cosy inside, getting outdoors at this time of year gives you lots of craft and photography opportunities. Living in Norway, I love to challenge myself to try and take photographs in the snow.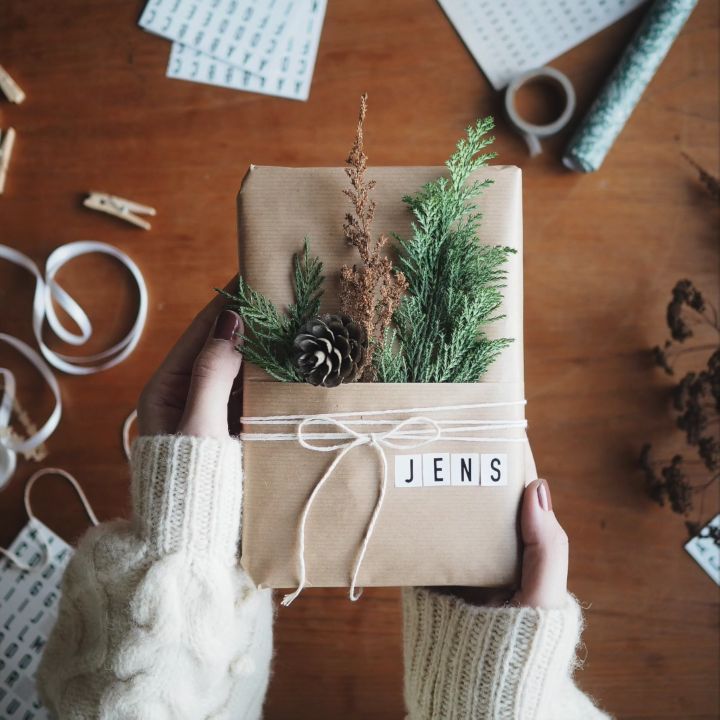 I also like to forage for things like chestnuts, acorns, branches and pinecones. I use nature finds in my crafts and art a lot. It's a free, never-ending resource of materials just around the corner from my house! They are great to use for decorating presents. But also for the table or Christmas tree. Simple, painted pinecones hanging on a ribbon are so beautiful!
Get Crafty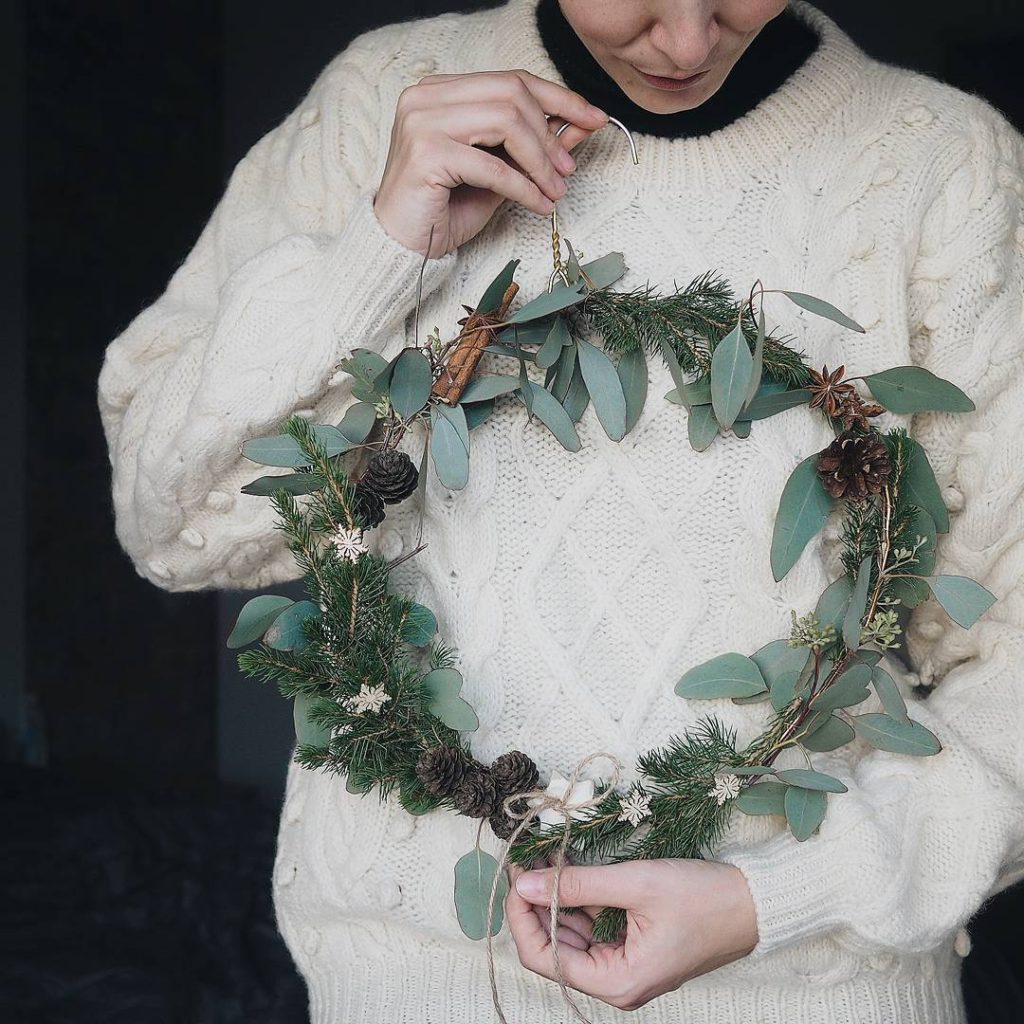 Creating your own gifts or decorations can make Christmas really unique and personal. Making something amazing from something you already have is also much more sustainable and kind to our planet.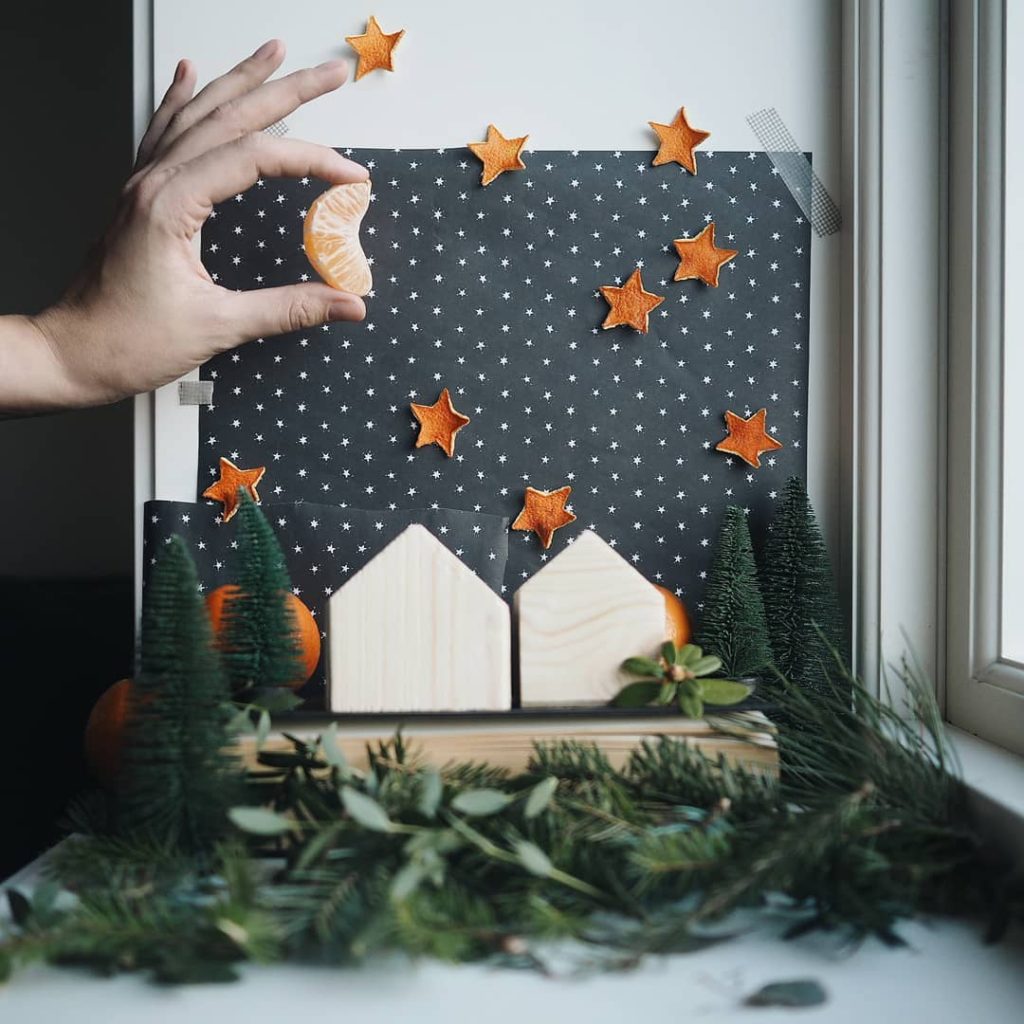 I started to knit recently so I'm creating some gifts and decorations using leftover yarn, including some beautiful festive pompoms. Every year I make a Christmas wreath or two. And last year I cut tiny stars from clementine peel. They were great to use as photography props and also made lovely-smelling decorations for presents.
So get creative at Christmas! It will make your celebrations unique and give you lots of wonderful memories to look back on too.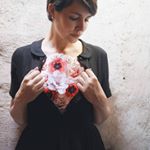 Big thanks and Happy Christmas to Barbora! You can see more of her beautiful, quirky images over on Instagram.