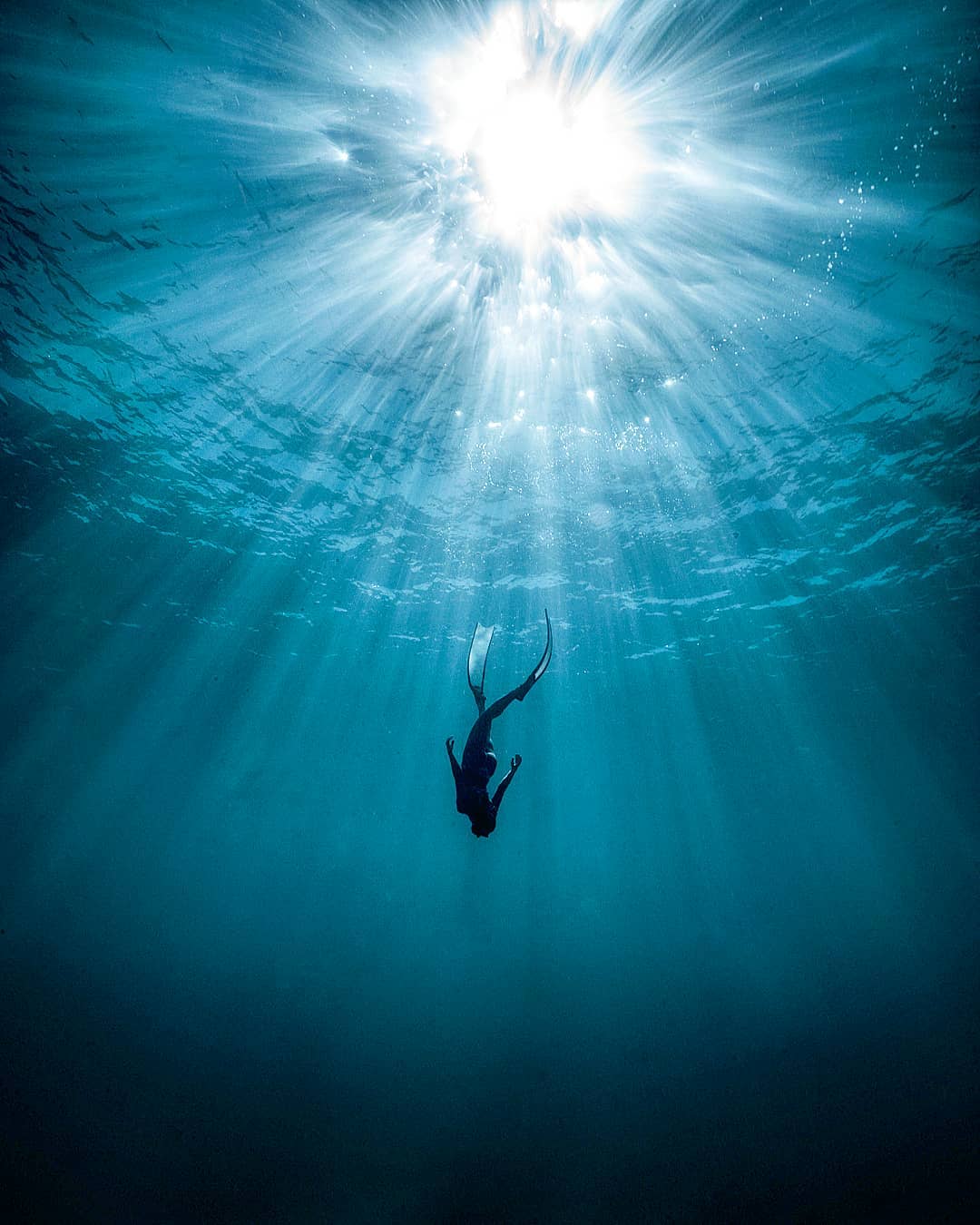 According to world champion freediver, Umberto Pelizzari, "The scuba diver dives to look around. The freediver dives to look inside." Freediving photographer John Kowitz would probably admit to doing a bit of both.
John first fell in love with the ocean on a trip to Hawaii during his college years. He got his scuba certification in Honduras, took a freediving class in Thailand and "was instantly hooked".
Now a freediving instructor and Hawaii resident, John regularly gets to indulge his passions for both freediving and underwater photography.
The Experience of Freediving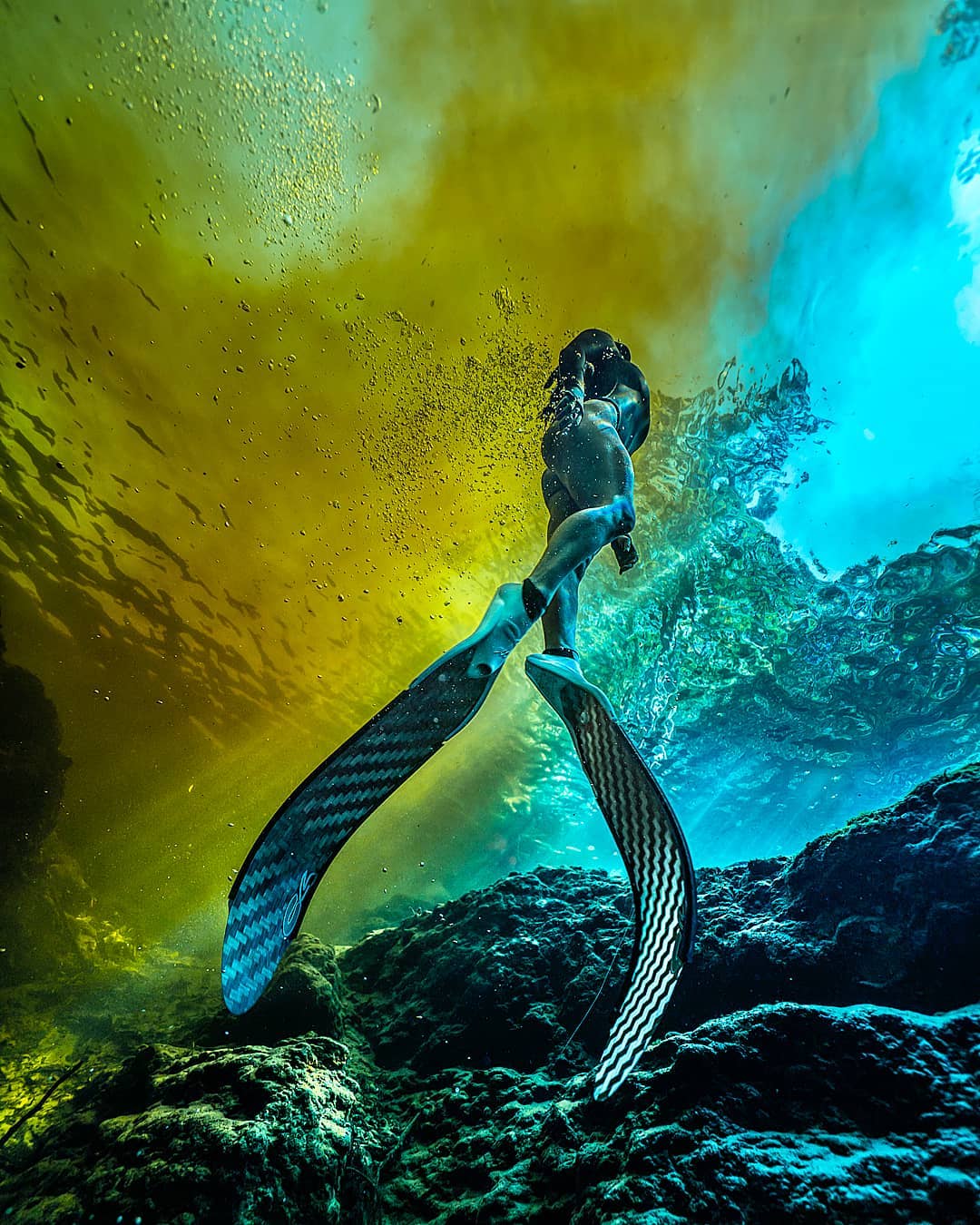 Freediving means diving without any of the usual scuba equipment. With no air tank on your back, you rely solely on your body, simply holding your breath as you head underwater.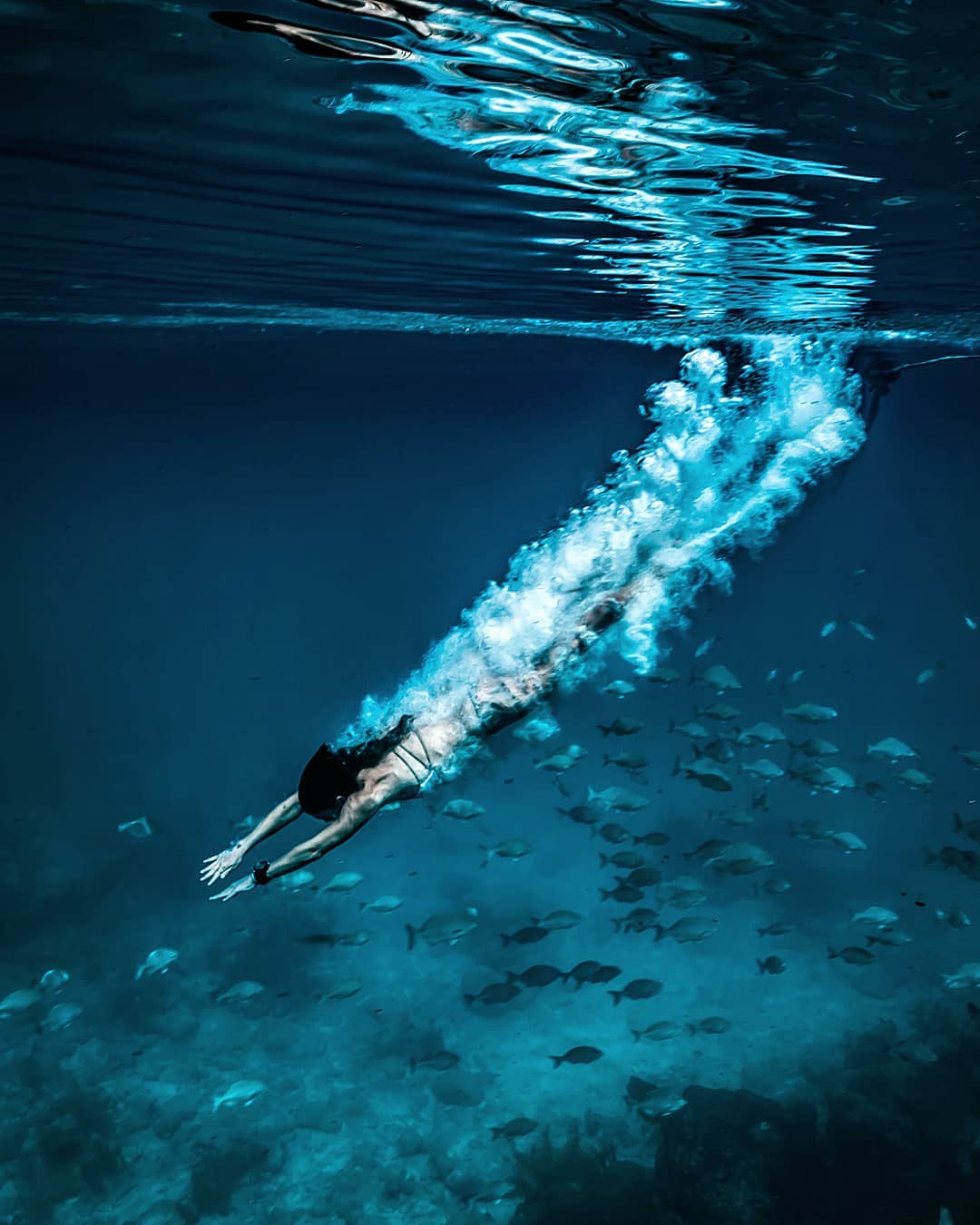 "When you freedive, you escape everything," says John. "You escape gravity, noise, a busy life. And sink into a new, beautiful world full of curious creatures."
"Freediving is both physical and mental. It's a great workout but, when done correctly, it's also extremely meditative and relaxing to the mind."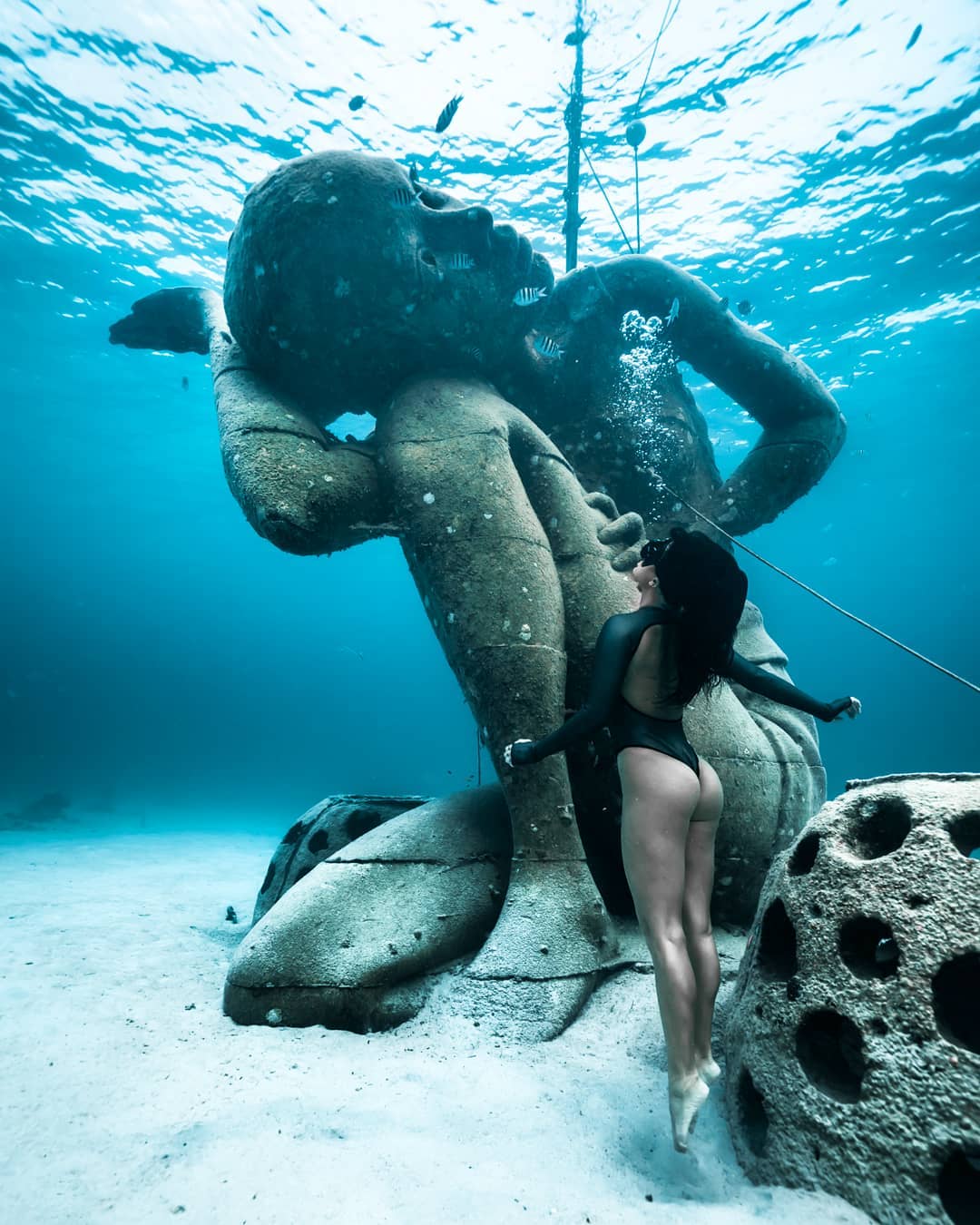 It's important to get some proper training before you attempt a freedive, says John. "In a class you learn about relaxation and breathing techniques, the physiology of diving and important safety rules. All invaluable stuff."
With years of experience, John can now hold his breath for five minutes and has made it down to depths of around 40 metres. "But I'm not really into pushing depth so much," he says, "I just love spending time in the ocean and concentrating on whatever I'm shooting."
Getting Up Close With Underwater Wildlife
John has swum with humpback whales, dolphins, huge shoals of fish, giant turtles and majestic manta rays. But sharks are a particular favourite.
"Sharks are incredible and totally misunderstood," says John, "They have this raw power, a curious nature and very different personalities. They're fast and agile but with a calm, relaxed demeanour."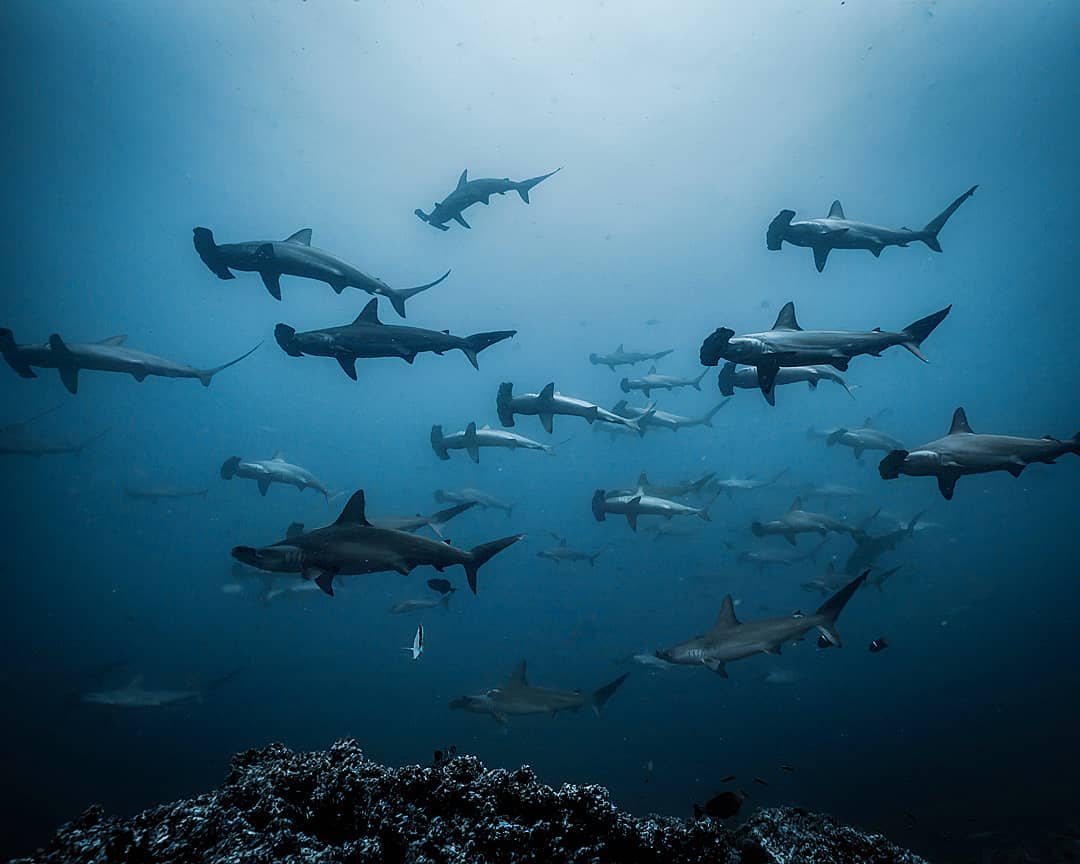 The first time I ran into a big shark was while spearfishing in Hawaii," John tells us. "A four-metre tiger shark startled us by sneaking up and eating fish we had hanging from a buoy ten metres behind us."
"We watched in awe at its size and power. It was curious and swam slowly past us but we maintained eye contact, were calm and stayed still. After circling us once it disappeared calmly back into the depths. It was an unexpected and magical experience."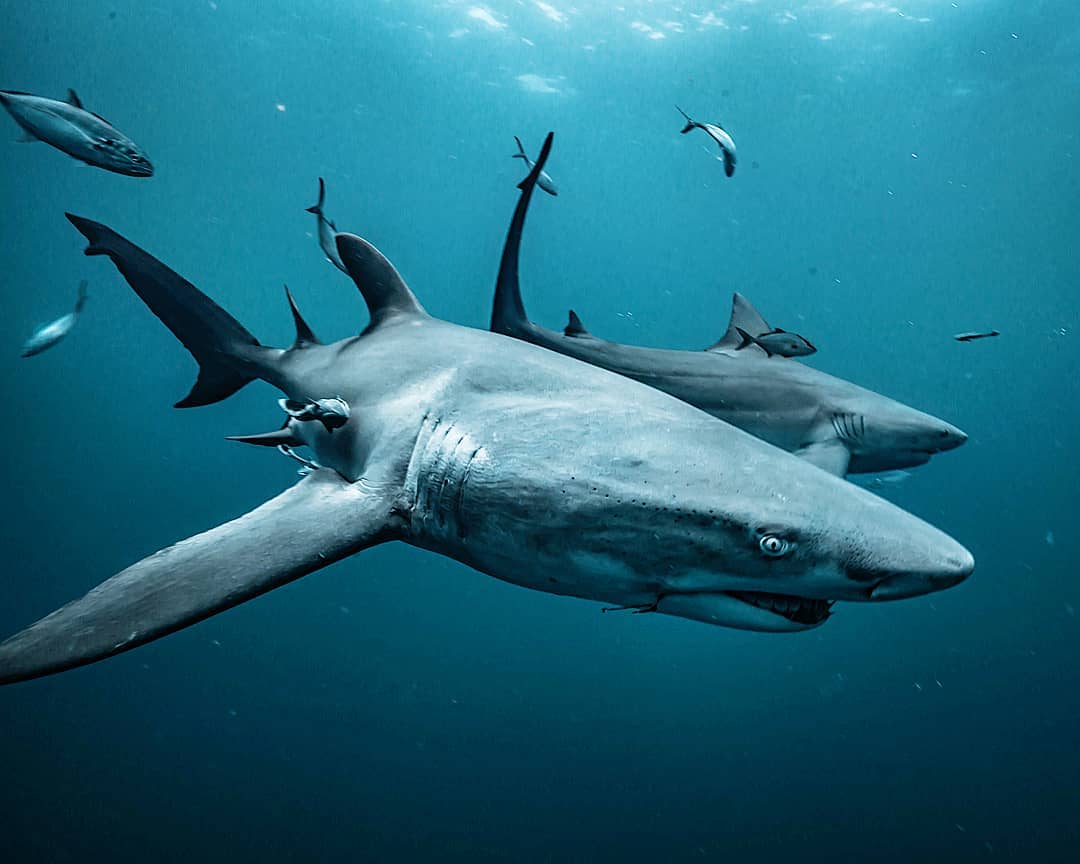 Freediving means diving quietly and unobtrusively. Your movements are more natural and less foreign to marine life. And you don't exhale bubbles, which can startle animals away. This all makes close encounters with wildlife much more likely.
Freediving and Underwater Photography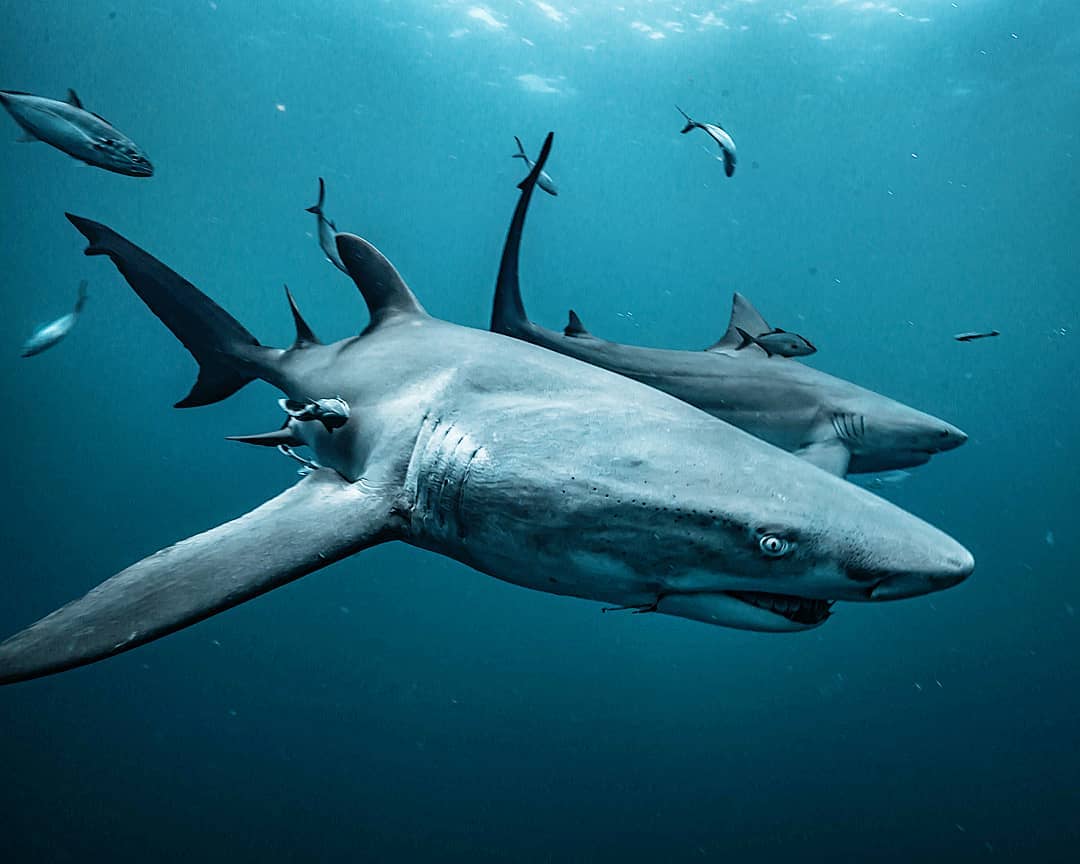 Getting up close to wildlife in this way makes for some pretty incredible underwater photography too.
John's first underwater shots were taken with a GoPro 3 but he never really did anything with the pictures. When he moved out to Maui two years ago, he picked up his first DSLR and taught himself photography.
"I fell in love with it. So I finally took the plunge and invested in a good mirrorless camera and underwater housing. And started out on this amazing journey."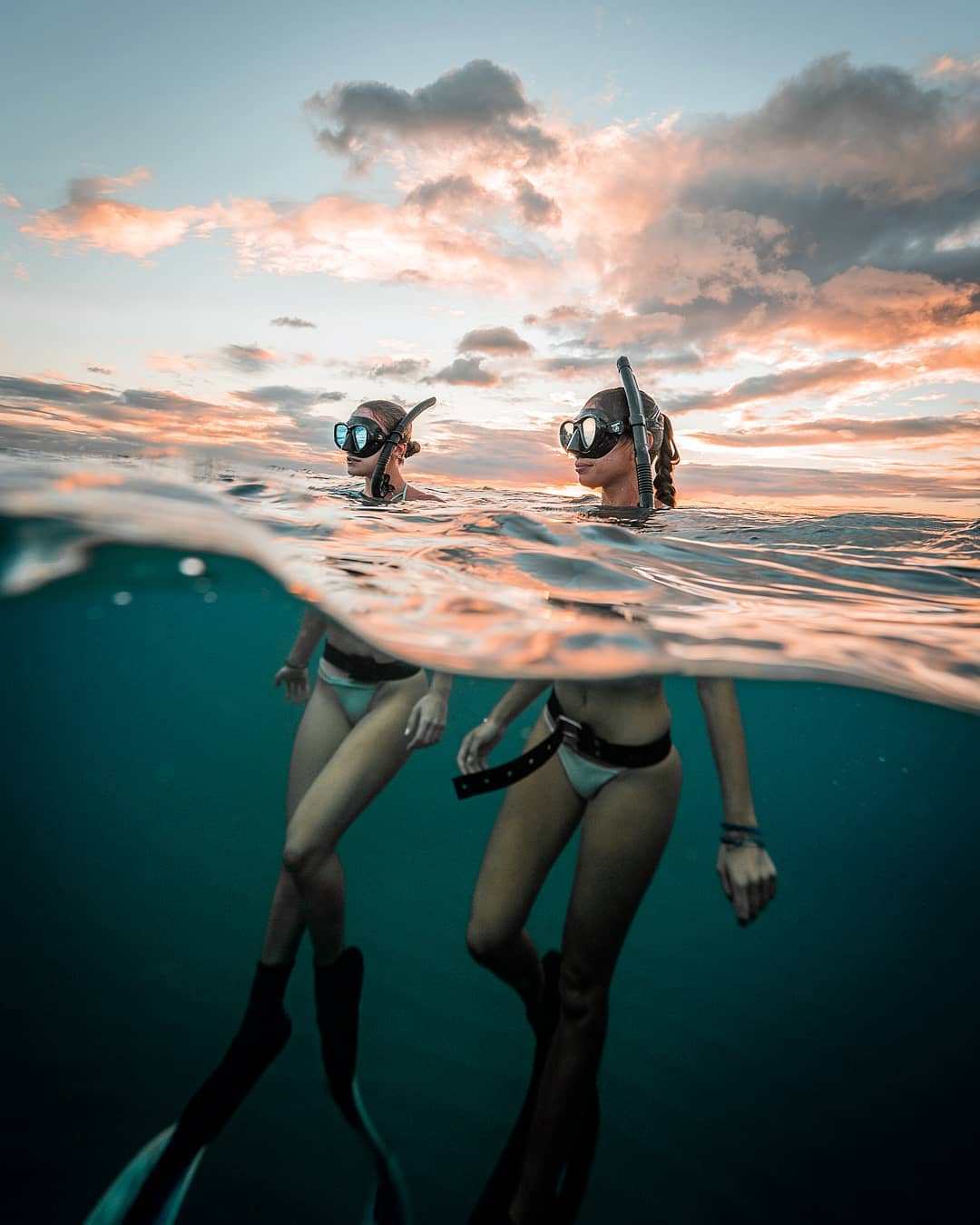 Does he have any tips for aspiring underwater photographers? "Just get out there and shoot as much as possible," he says. "Join photography groups and look for honest, constructive criticism. Also, network with other photographers and divers. We can all learn so much from each other."
Ocean Preservation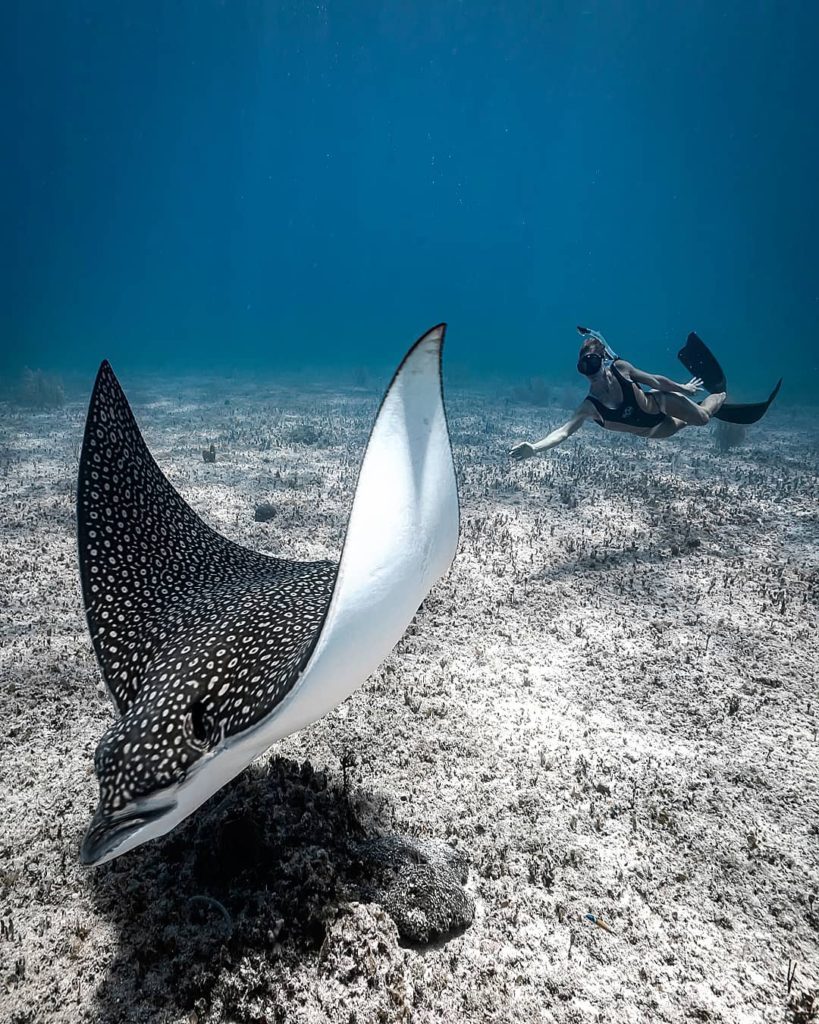 But it's not just about getting a great shot. Ocean preservation is high on John's agenda too.
Plastic waste floating through the ocean. Discarded fishing lines. Animals with hooks embedded in fins and mouths. Dead whales. Dying reefs. And a lack of fish. John has seen the effect humanity is having on the ocean time and time again.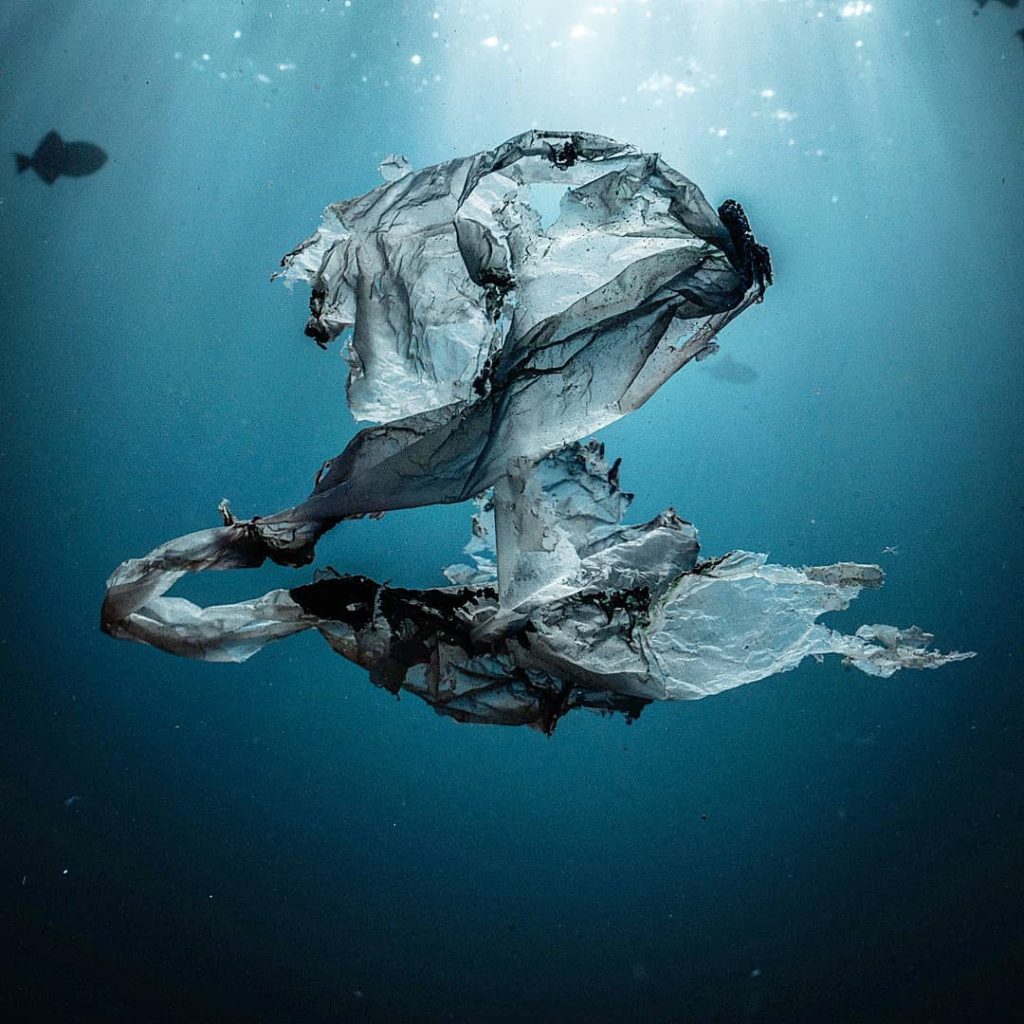 The average consumer, says John, really isn't properly aware of the damage being done to our oceans. A big priority is sourcing sustainable fish to eat.
"Industrialised fishing can catch in an hour what small fishing villages would catch in a year. And statistics show that as much as 30% of the fish we eat is caught illegally by fishermen going into protected waters because other areas are fished out.
"As consumers, we must ensure the fish we eat comes from sustainable sources. (Websites such as seafoodwatch.org provide some great resources.)"
And there's so much more we can do, says John. "We have to stop demanding products like shark fin soup, quit using single-use plastics and use reef-safe sunscreens. We should be helping developing countries with their pollution problems, pushing for an increase in protected marine areas and lobbying for policies protecting marine life."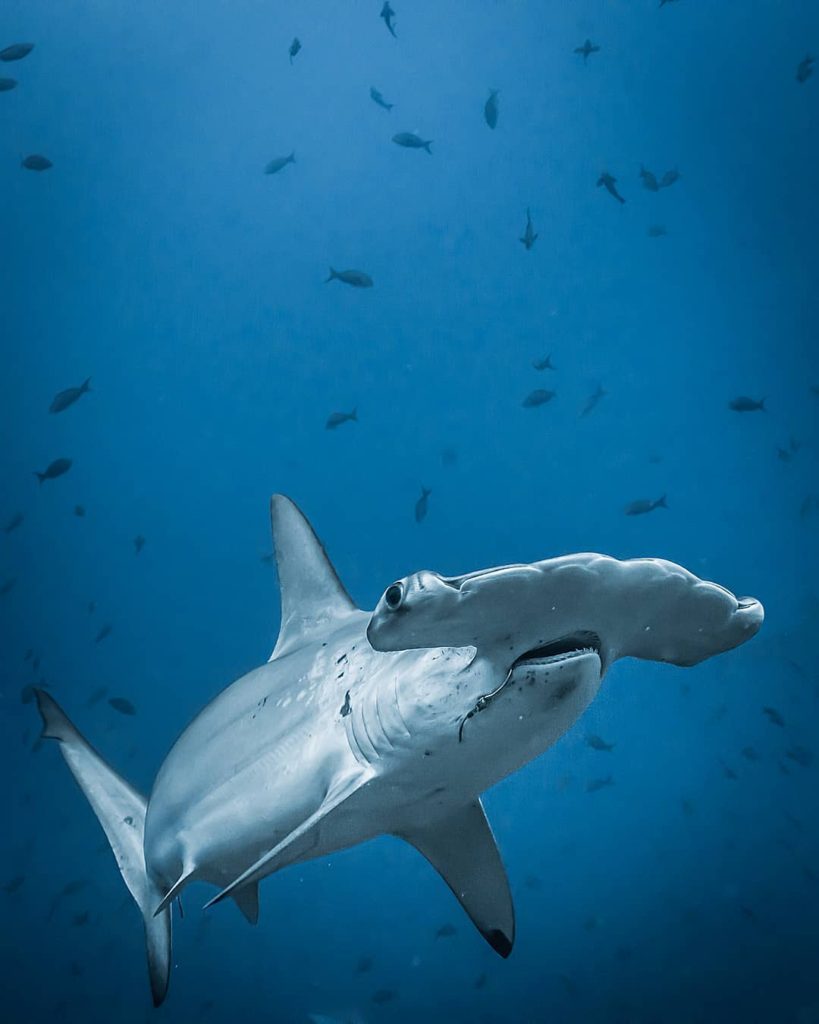 It's a huge but incredibly pressing battle. And one that John hopes to support through his photography. "I want to continue travelling the world and promoting ocean conservation, working with organisations that seek to have a positive impact on the environment."
John hopes that the decline in fish and shark populations can be reversed. And that habitats can begin to recover from the damage that has been done. In the meantime, he will keep diving, taking photographs and pushing for the preservation of the magical underwater world he loves to explore.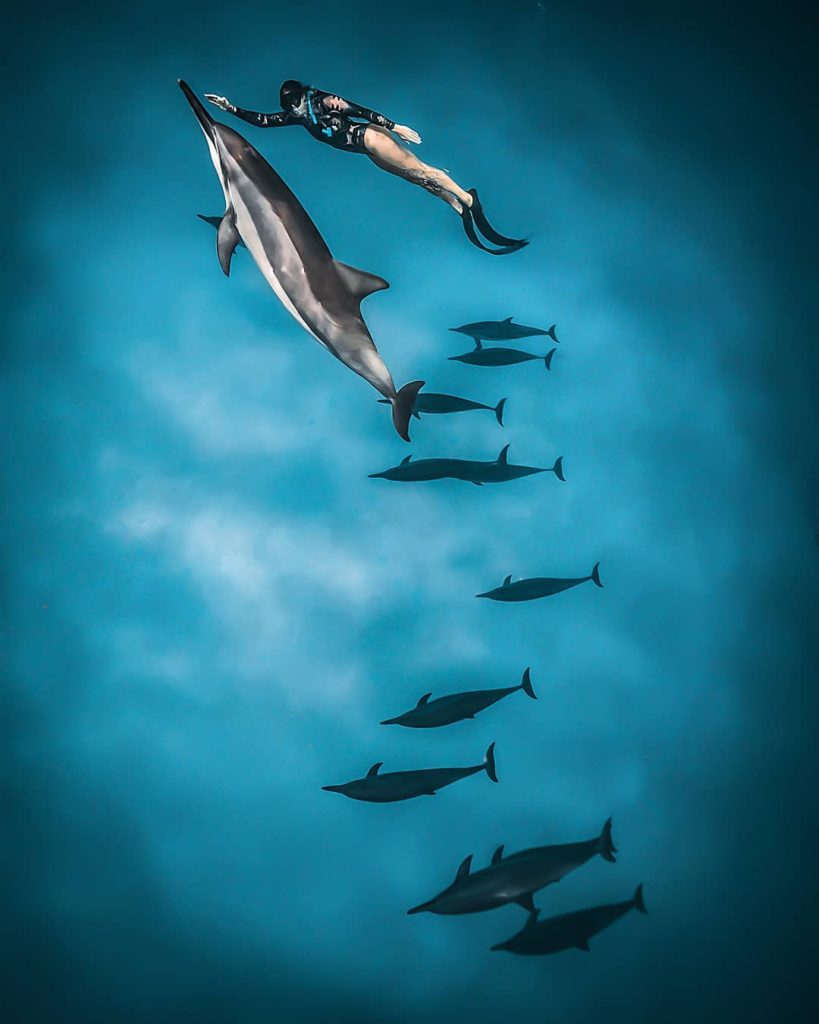 Huge thanks to John for sharing his underwater photography and experiences. You can see more of his images over on Instagram and his website.
For more photography tips, read about:
Food Photography Tips with Anja Burgar