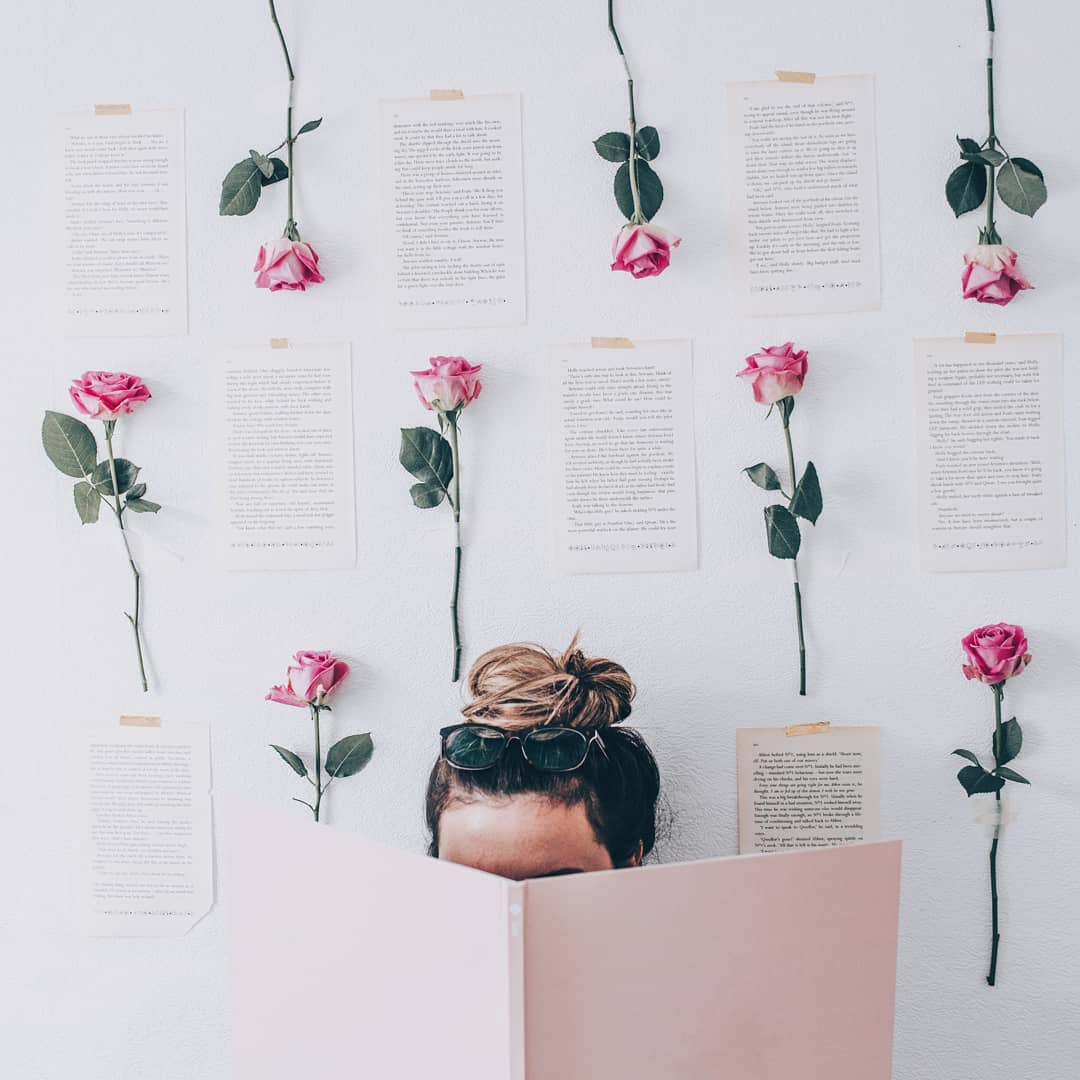 Butterflies. Flower skirts. Fairy dust. Photographer Cathryn Wood's creative images - full of wonderful illustration and playful perspectives - are a masterclass in creative photography. Here she shares her tips for having fun and getting super creative with your Insta.Cathryn lives with her husband and two young daughters on the English coast. Amongst the pastel shades of seaside towns, she's always on the lookout for new creative photography ideas.
"I look for inspiration on walks, in rare moments of quiet and on Pinterest and Instagram," she tells us.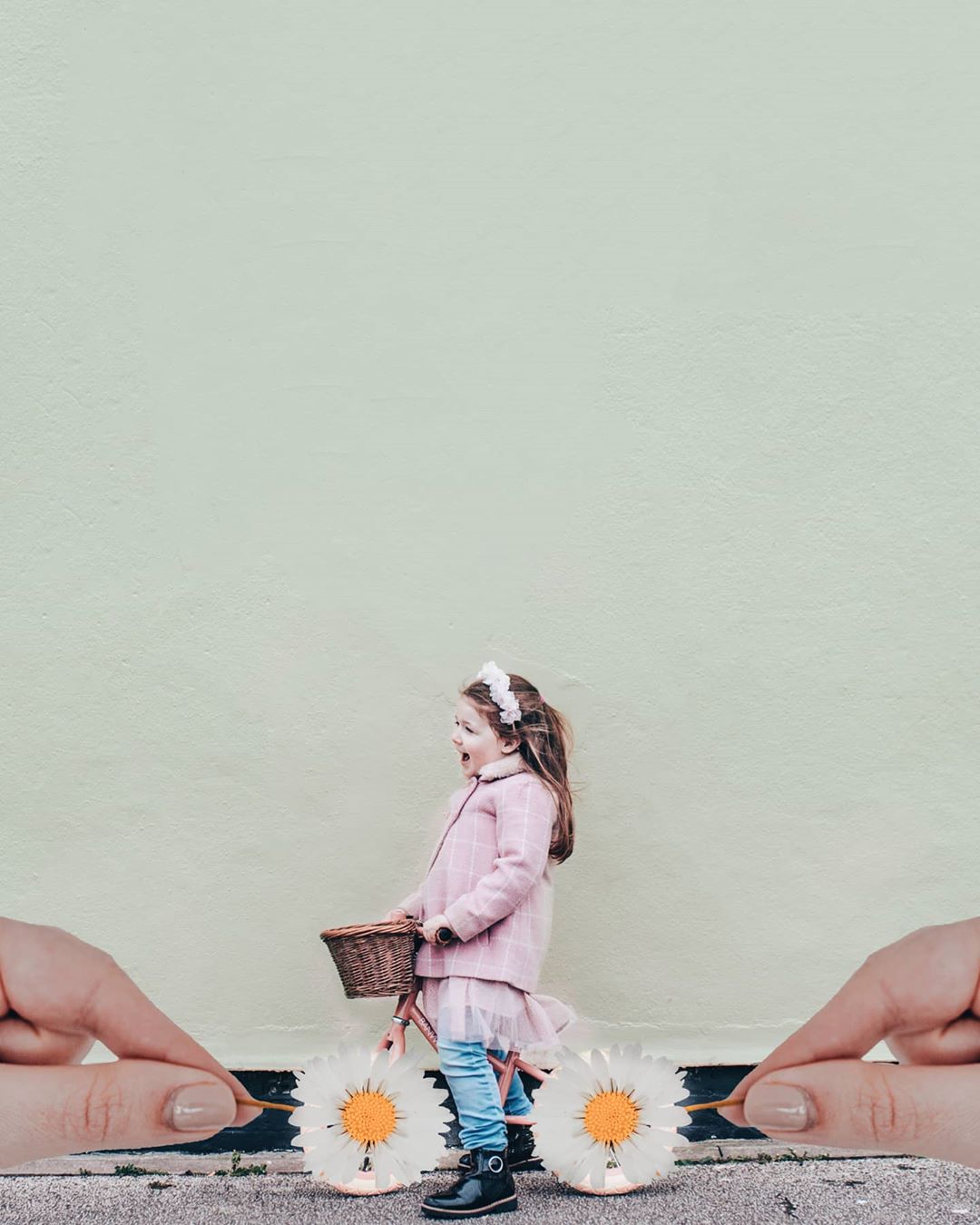 Cathryn describes her photography as "everyday creativity". "My images are creative but not impossible," she says, "I like to use the things I have around me."
With a few easy-to-source props and an ample helping of photography skill, Cathryn creates joyful images that evoke the seasons and bring a sprinkling of magic into the everyday.
If you fancy upping your creative photography game, take a look at Cathryn's top tips for planning, shooting and editing beautiful creative images.
Cathryn's Creative Photography Tips
#1 Think outside the box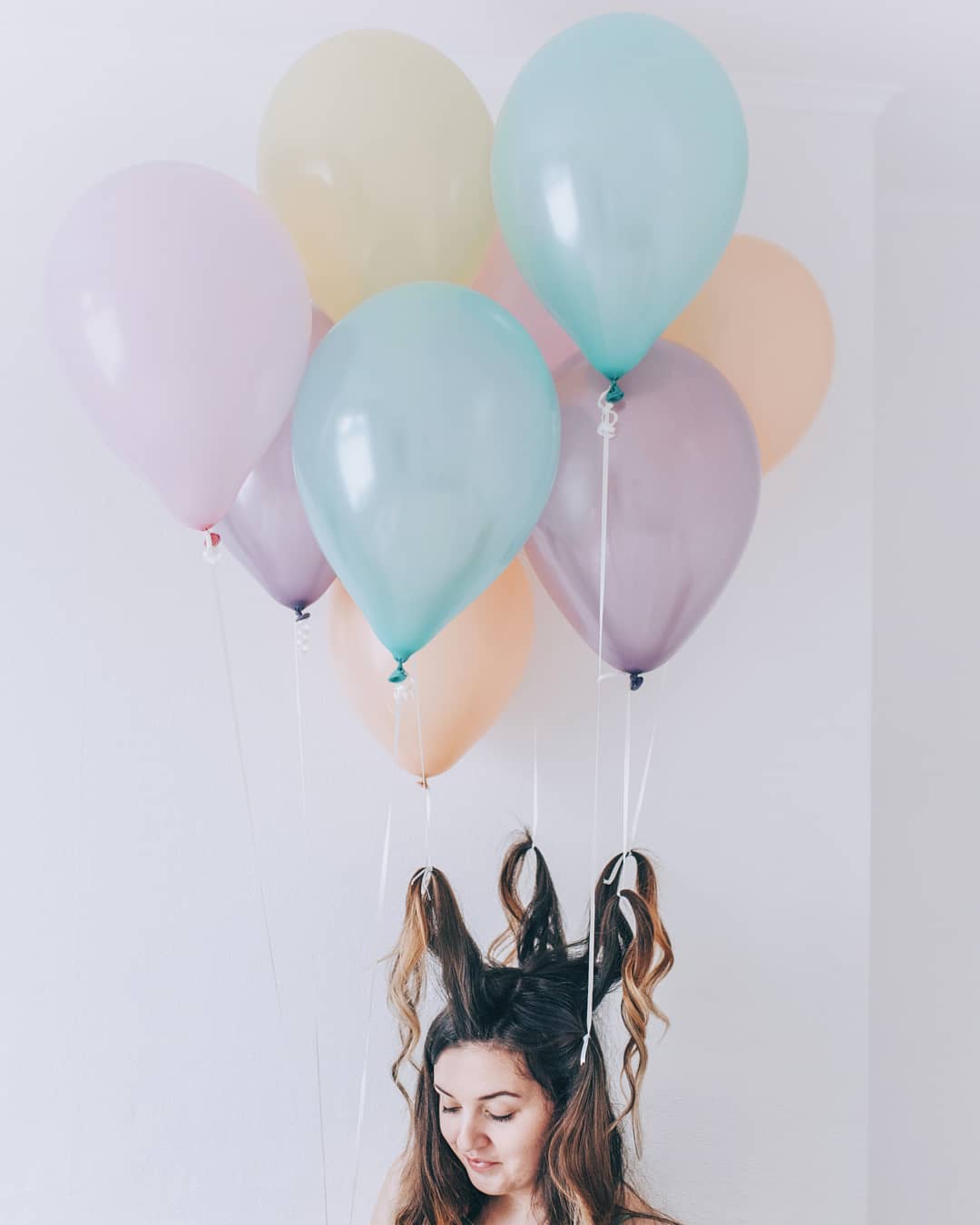 Free your creativity! Maybe you could turn an old book into a backdrop. Or make it into paper birds. Maybe those flowers would work well as skirts or dresses.
"Play with perspective, experiment and have fun."
#2 Take time to plan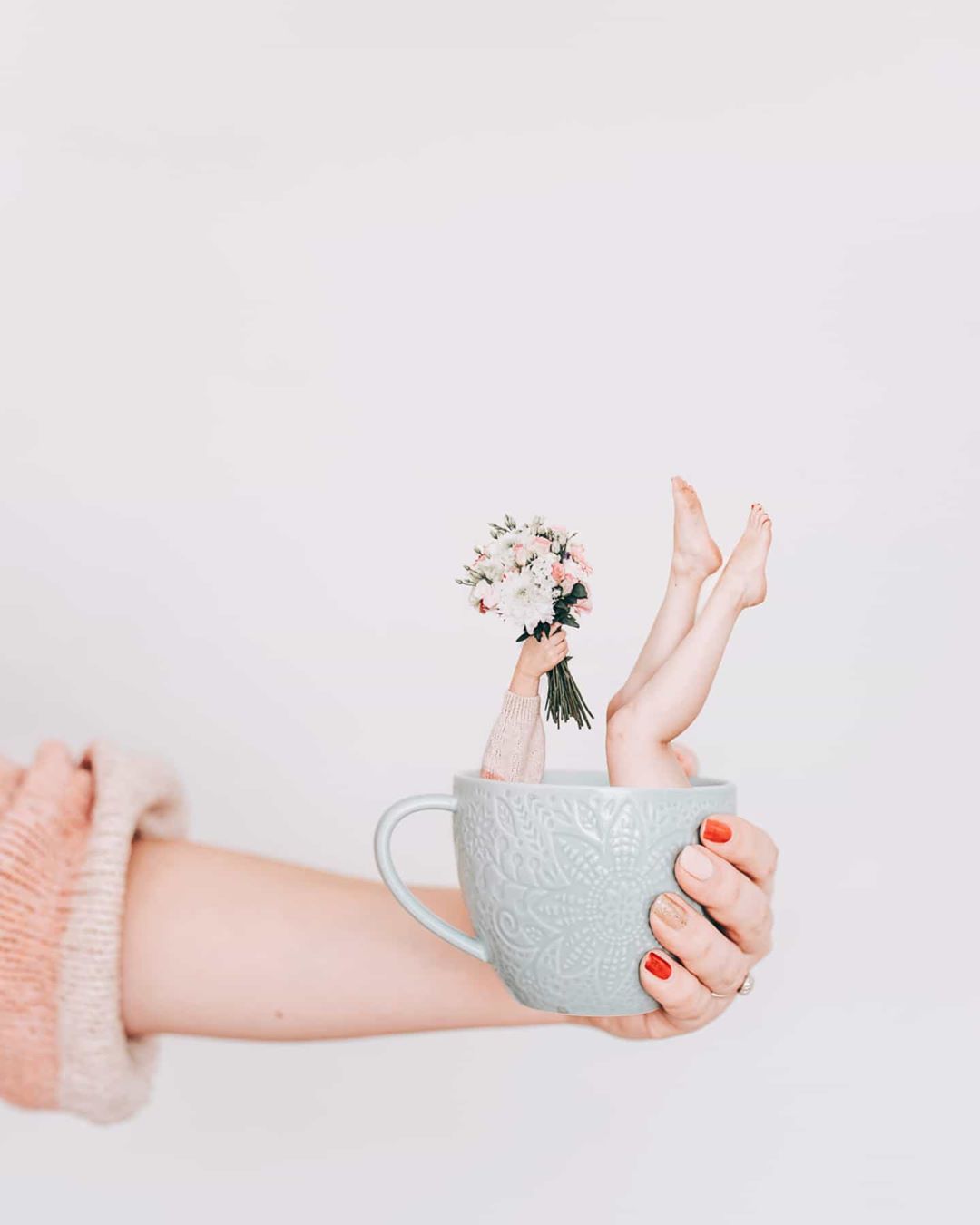 "My creative process starts with an idea. I then 'research' the idea. I look for inspiration on ways to enhance it or make it unique.
"Then I do a really awful sketch – there's a reason I'm a photographer and not an artist! – and I plan it all out. Who is in the shot? Where is the location? All of this before I shoot or edit the image."
#3 Pick the perfect background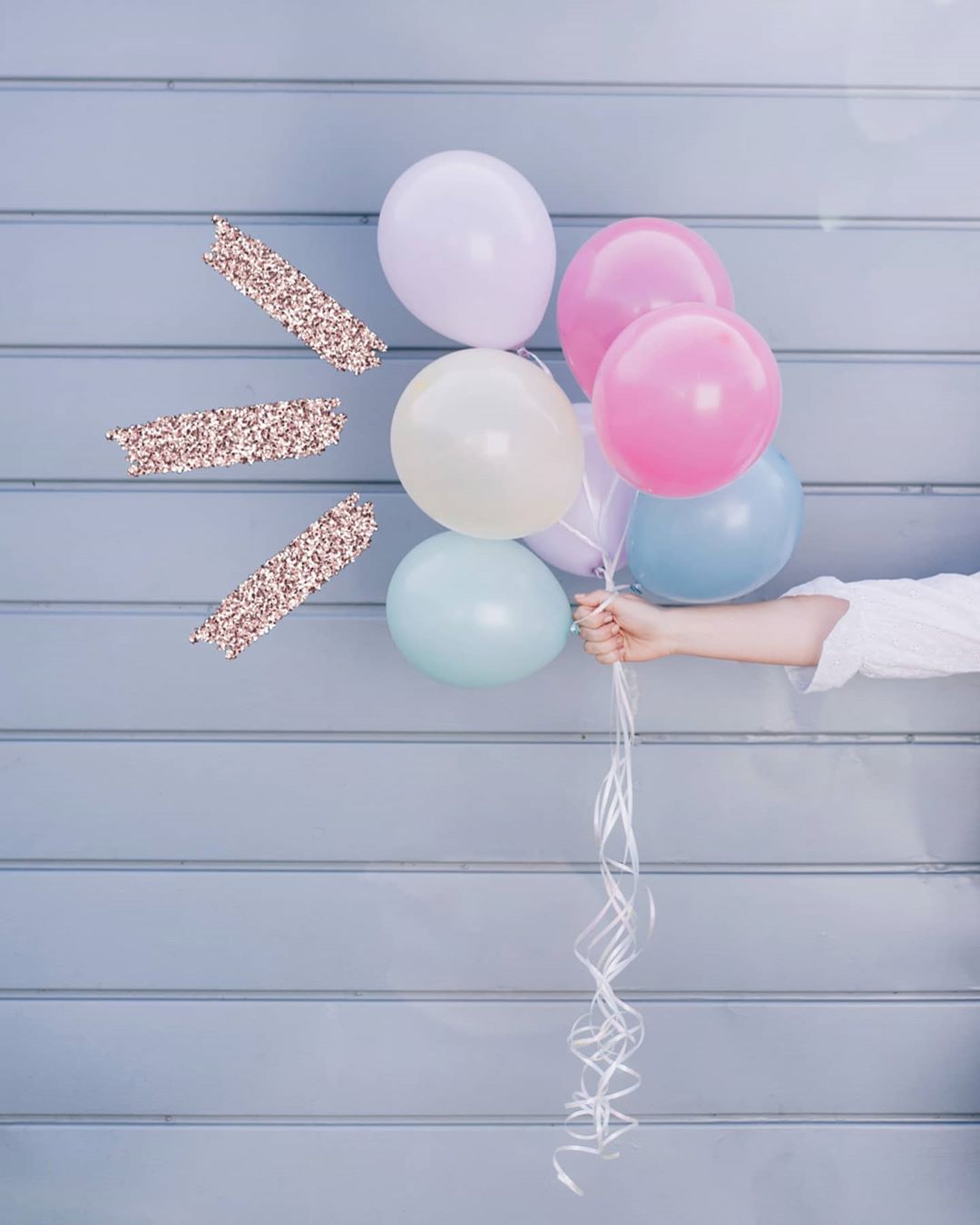 I'm very lucky in that I live by the sea and coastal towns around here have lots of pastel-coloured houses. Close by, there are purple, orange, blue and pink walls that I take full advantage of.
"However, I do also use bed sheets and large sheets of coloured card. The right backgrounds can help your creative photography feel consistent and give images their own unique style."
#4 Keep a few props to hand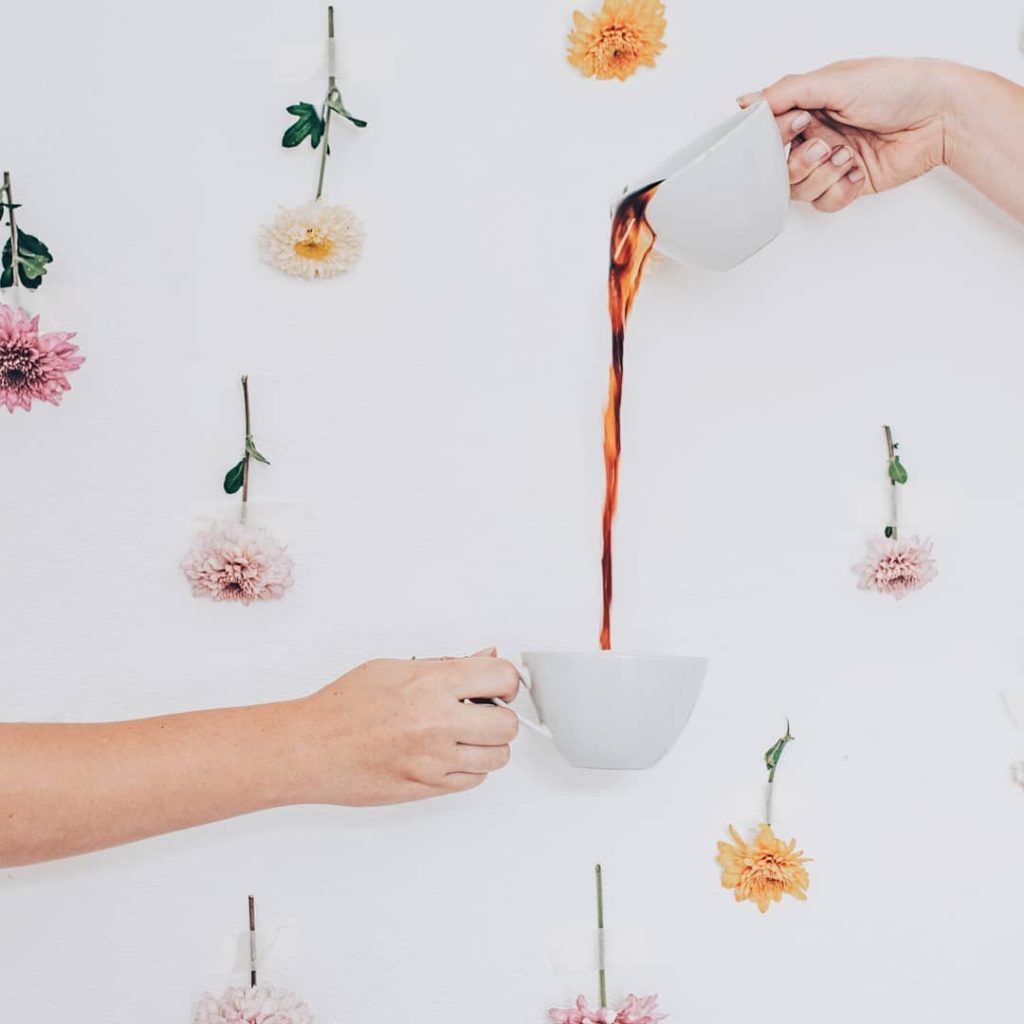 "There's so much around you - in the house or outside your front door - that can be used in creative photographs.
"Flowers are an essential for me. Books and butterflies (realistic-looking 3D stickers) are normally in there too. I also love a hat and cup of coffee or tea!"
#5 Hone the photography basics
"The basis of any good creative photograph is the photography. Take your camera or your phone when you go out on a walk. Then snap away.
"Practice getting the right lighting and the right composition. It's really important to master those skills too, once those skills are mastered your photos will look great printed in one of Inkifi's premium photo albums."
#6 Involve the kids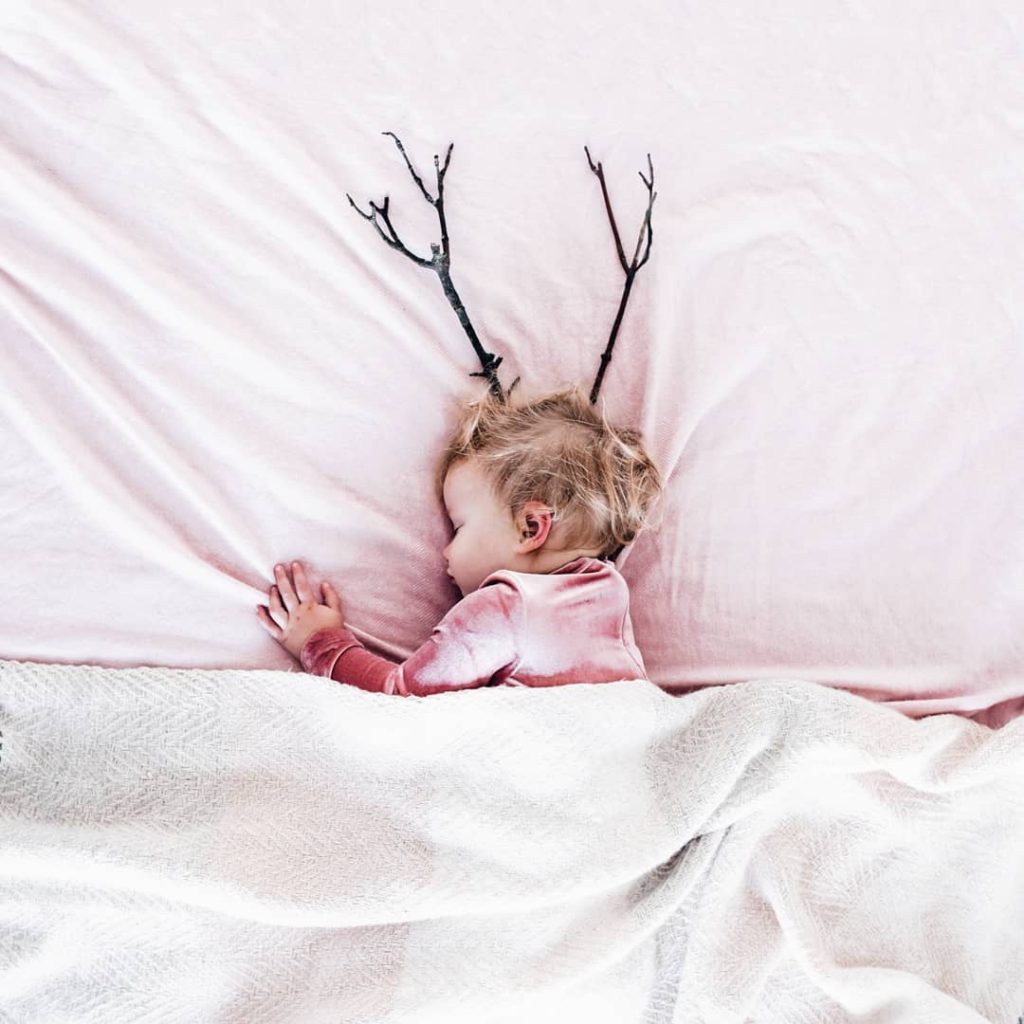 "If you want to involve your kids in creative photographs, try not to have huge expectations. I've had many ideas that have never seen the light of day because the kids didn't want to be involved.
"So I rethink the idea. And the times when they do want to be involved, I try to make it fun for them. I give them props to hold and say lots of silly things to get those natural smiles and laughs.
"It's also a good idea to take advantage of naptime with tiny babies and young children. They're so much easier to photograph when they're still!"
#7 Get the right software
"Depending on how complex the image is, editing can take anywhere from five minutes to an hour. It's an important part of the process and made so much easier if you have good editing software.
"All of my images are edited with Lightroom and my own range of presets (of which there are almost 60). I use Photoshop too. And I add illustrations and doodles to my photographs using apps like Canva & PicsArt.
"I love how Lightroom can save an image – one where the colours aren't quite right or where the lighting is too dark. And I love how Photoshop, Canva and PicsArt all help me add the magic."
#7 Create a photo series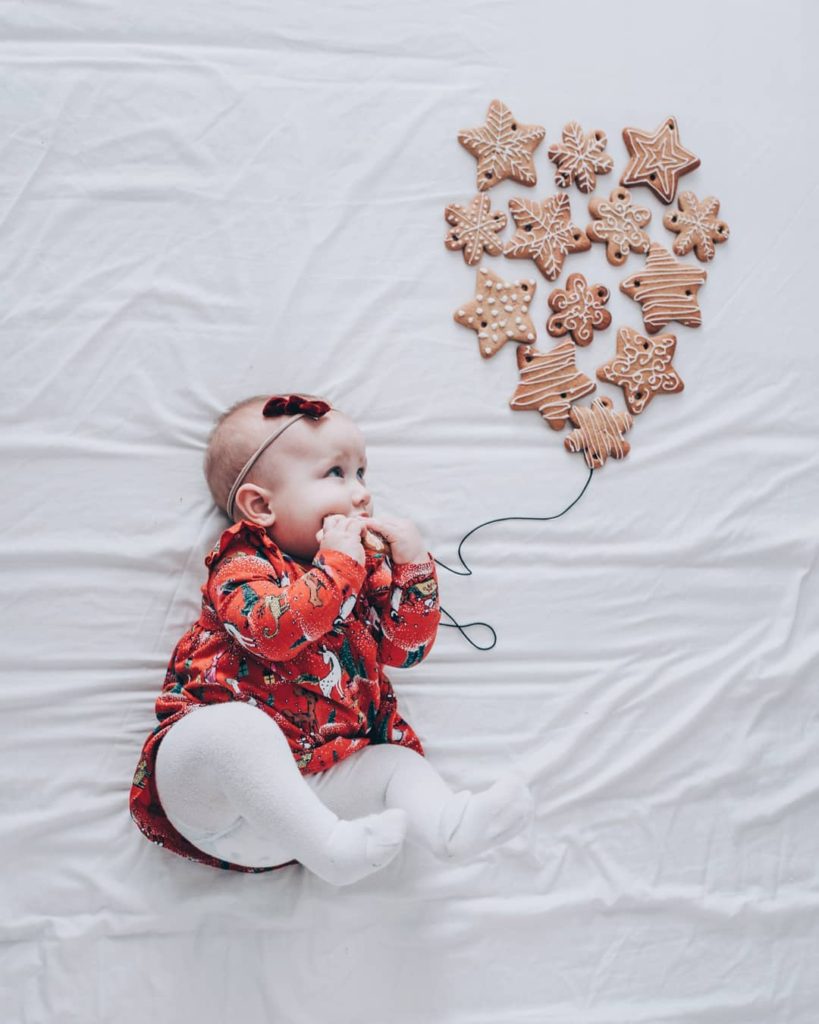 "A photo series is a great way to show the passing of time. My favourite series of images features my younger daughter, Norah. I took a photo of her with a 'balloon' made out of flowers back in June 2018 when she was just four months old.
"I now have 18 photographs, with Norah a little bigger in each one. The balloon changes each time, usually based upon the seasons. It's a series I hope to carry on until she's too big!"
#8 Just do it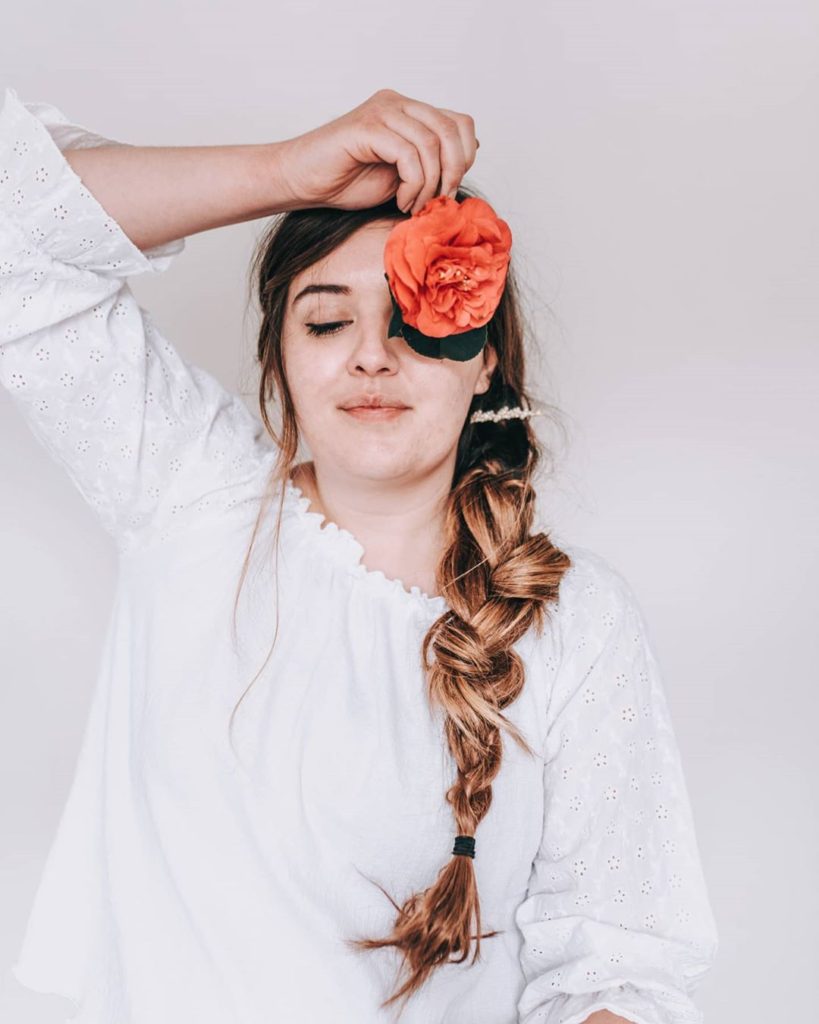 "My biggest piece of advice would always be to go for it. If it doesn't work, it doesn't matter. There's no harm in trying! And if you don't try you'll never know.
"My sixth form photography teacher told me that artists have sketchbooks full of skies, trying again and again to perfect them, practising every day. As photographers we should be doing exactly the same.
"Big thanks to Cathryn for sharing her tips and creative photography with us. You can see more of her wonderful creations over on Instagram and the blog.