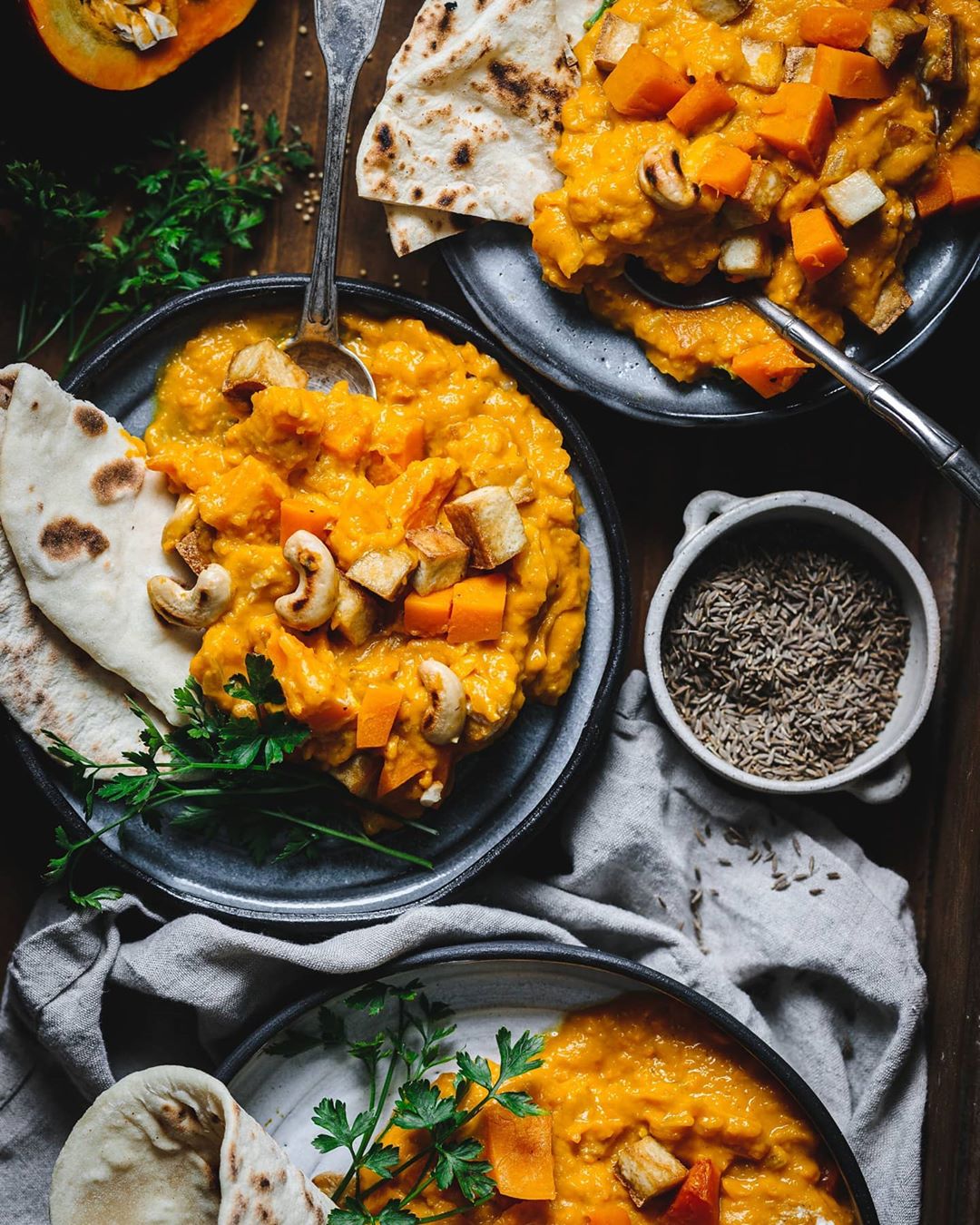 From raw ingredients. To finishing touches. To the joy of tucking in. Anja Burgar captures the beauty involved in every stage of the dishes she cooks.
Take a look at her narrative food photography and you'll see pasta being made, salad dressing drizzled, and little hands grabbing for freshly baked bread.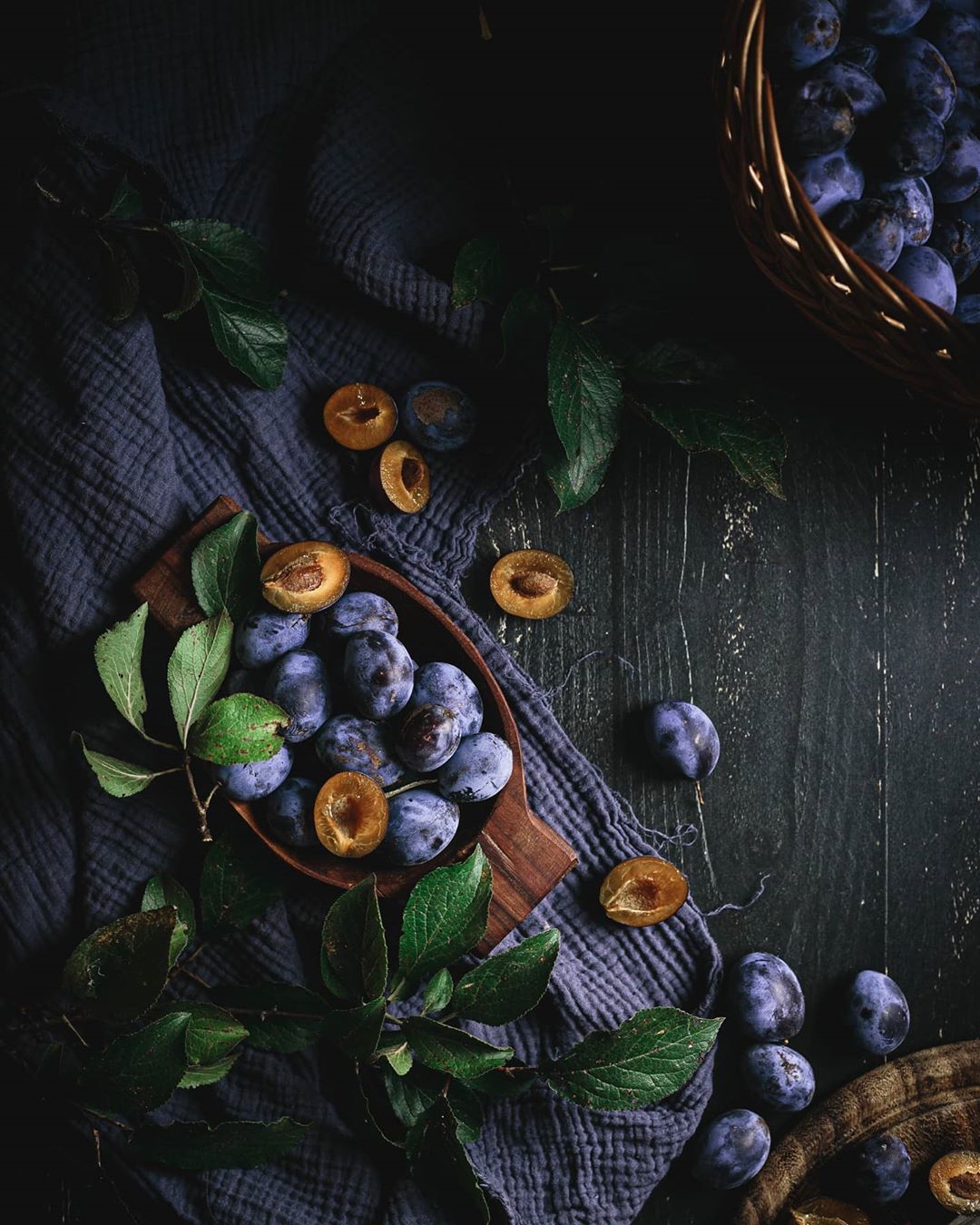 Anja is a food photographer, stylist and recipe developer based in Slovenia. She cooks with pantry staples and fresh seasonal produce to create deceptively simple dishes. Vegan, veggie, meat and fish feasts all fall within her repertoire.
When it comes to her food photography, Anja expertly showcases her culinary creations, whilst delighting in telling the story of each dish too.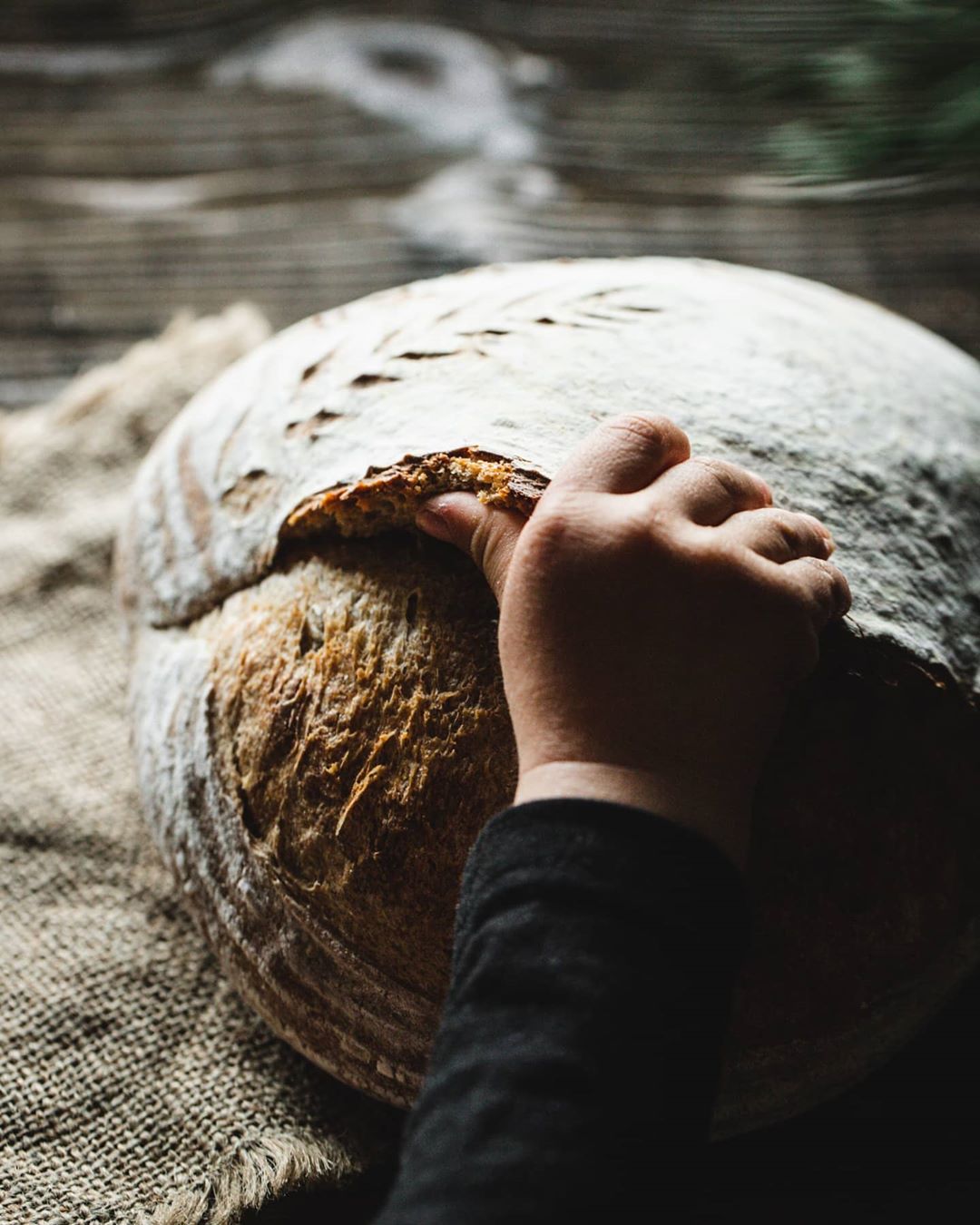 Looking through her photos, you almost feel like you're in the kitchen with her – hearing the clink of ice cubes, reaching for the juiciest cherry in the bowl, or smelling the spices of a curry as it bubbles away on the stove.
Want to weave a story into your food photographs? Read on to discover Anja's narrative food photography tips and tricks.
Anja's Tips and Tricks for Narrative Food Photography
Subject
"I love the simplicity of raw ingredients and the process of capturing their colours and textures. I also have a thing for pies (not only when it comes to photography)!
"But picking a food photography subject requires some planning. Some foods are harder to capture than others. For instance, foods or dishes that tend to change in appearance quickly can be tricky.
"Ice cream, meat, melted cheese, anything that has been poured over a dish – like honey drizzled over pancakes… These dishes really require you to work fast and have a clear plan beforehand."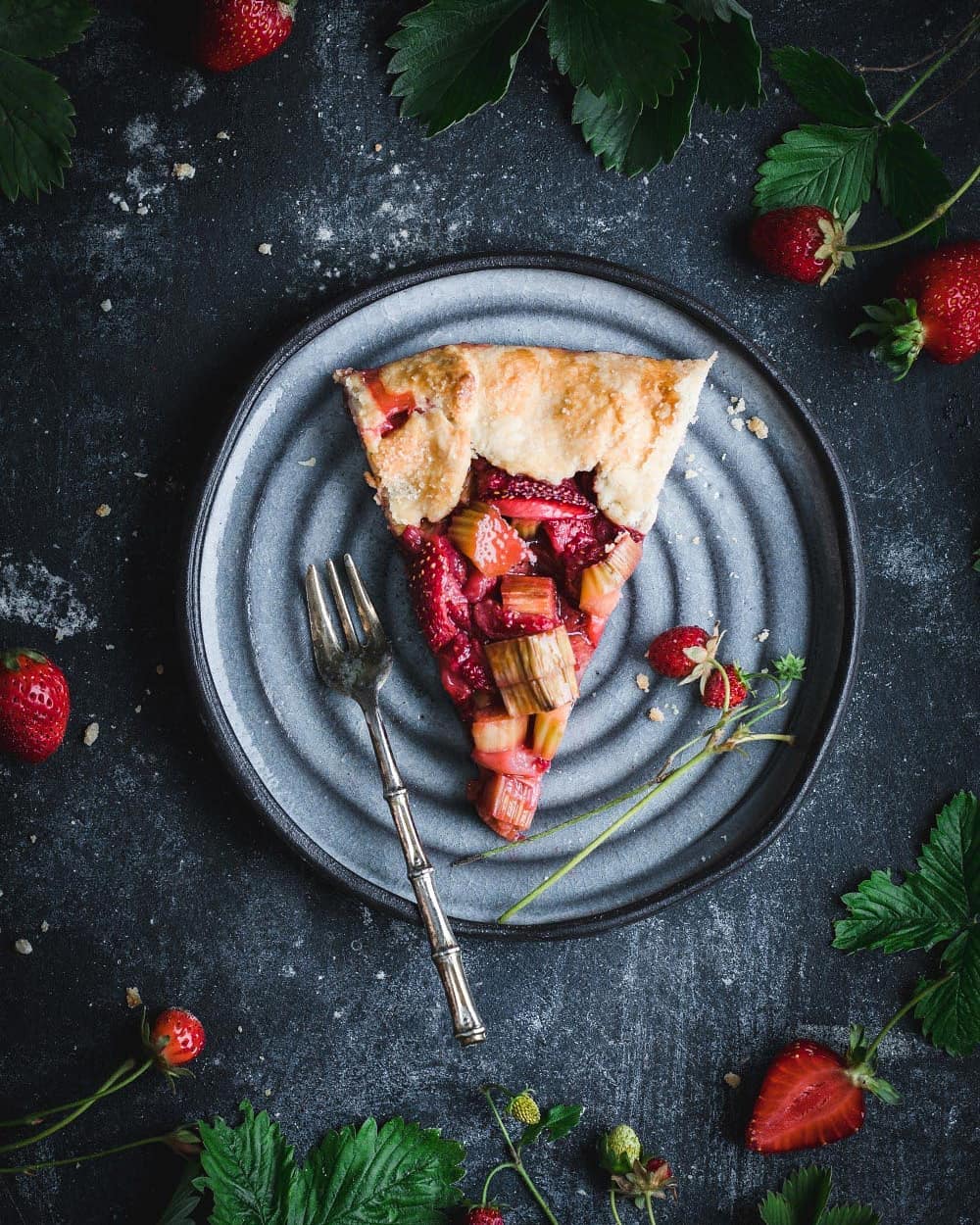 Narrative
"I love to incorporate a clear visual story in my food photography. My style is definitely not minimalistic!"
"My narrative approach doesn't just tell the story of the dish, but also of what's happening around the dish. Therefore a lot of my photos include a wider table scene, to pull the viewer into the action."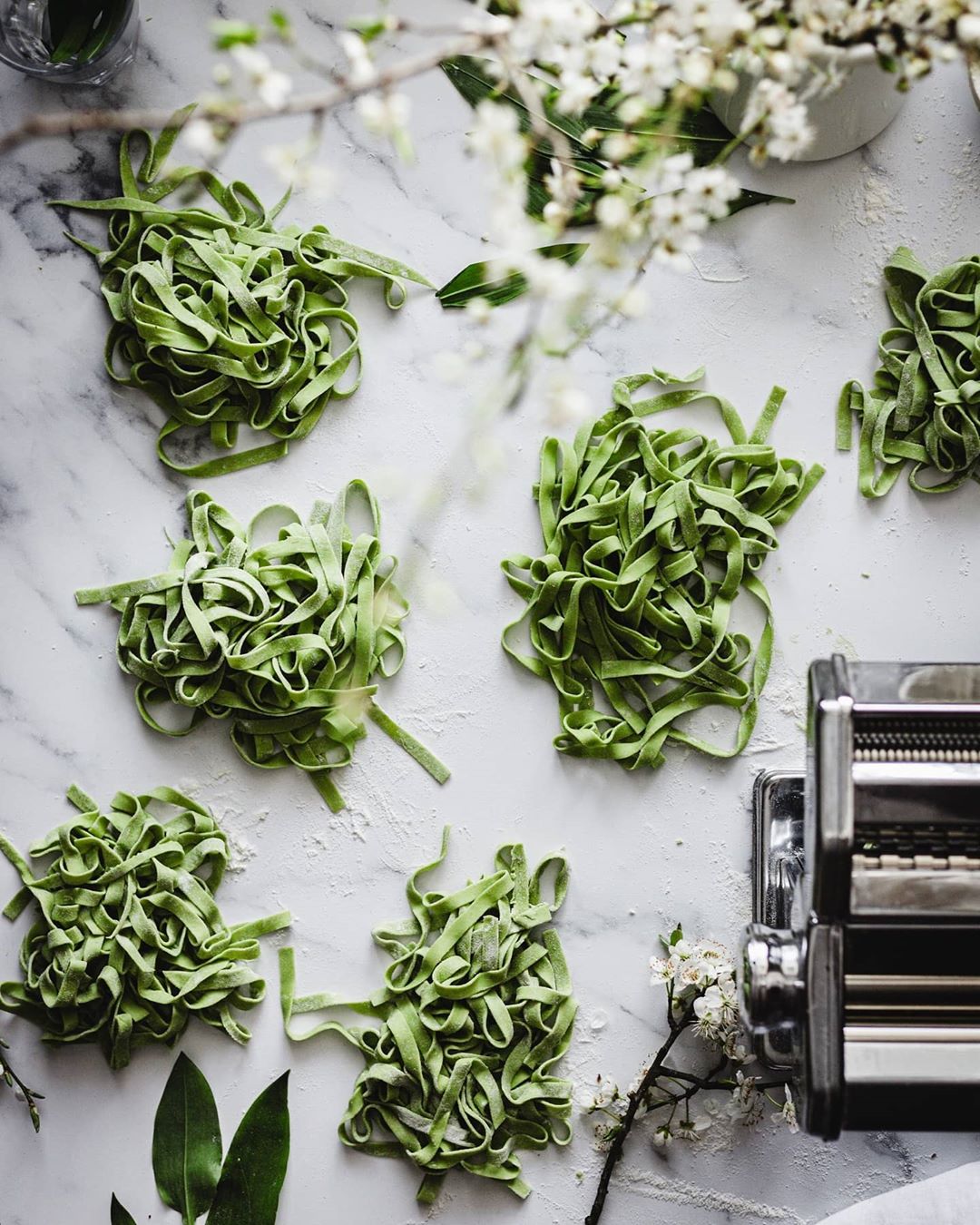 Lighting
Lighting was a tough one to figure out when I first started with food photography. I wanted to do dark and moody photography. There are so many resources on this topic these days, but back then there hardly any.
"For dark and moody photography, I learnt that a tripod was an essential piece of kit. And that I needed a very thin strip of light to illuminate the main subject (aka the dish).
"I achieved this by blocking part of the light – with books, curtains, pillows, boards, whatever I had to hand – to create beautiful, moody shadows.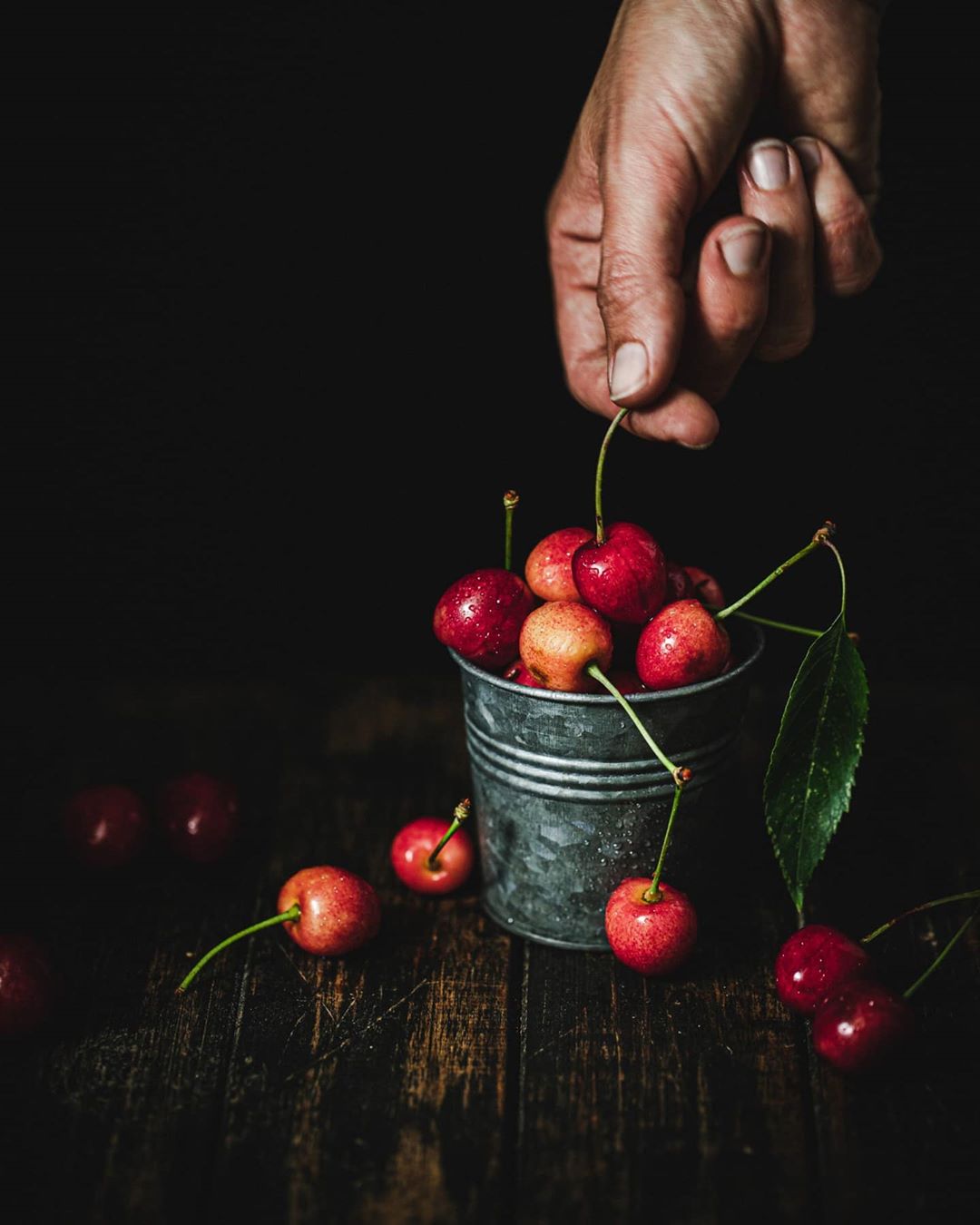 However, as I grew to learn more about light, I decided that some dishes look better, or portray their stories better, in a different kind of light.
"Now I use all kinds of tools to manipulate the light, and it's something that definitely comes easier with experience."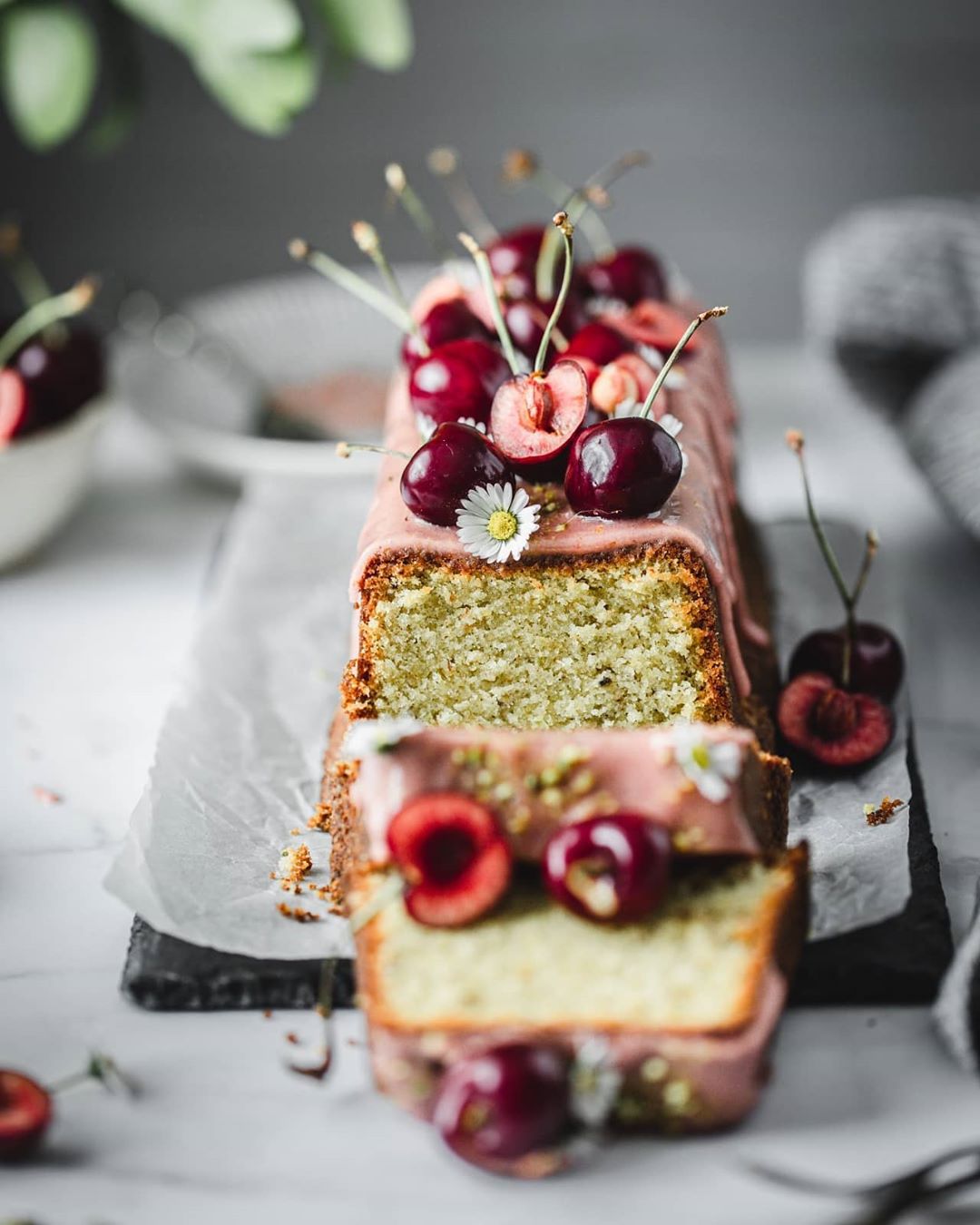 Backdrop
Just like with lighting, I always think about which backdrop is best suited to each dish.
"I use a lot of wood since my style is a little bit rustic and connected to nature. I also use backdrops that give the impression of stone or concrete for the same reason.
"It's always a good idea to think about colour theory when you pick a backdrop too, particularly if you're aiming to create a cohesive Instagram feed."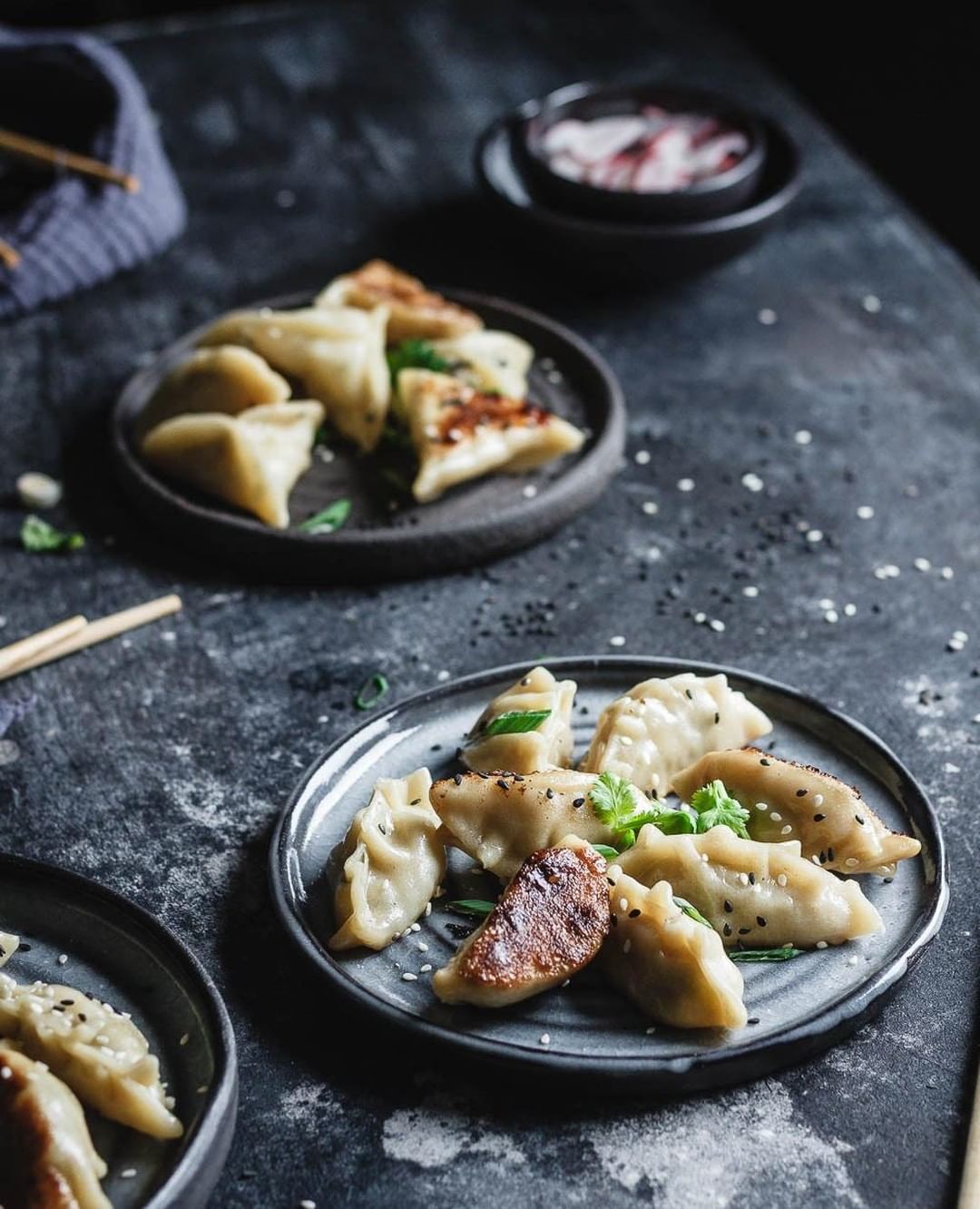 Angles
"When deciding on an angle, the most important thing is to determine which part of the dish you want to showcase as 'the hero'. Then pick an angle according to that focus.
"For example, if you shot a pizza from a low angle, you wouldn't really see the toppings very well And they are the most exciting part of the pizza!"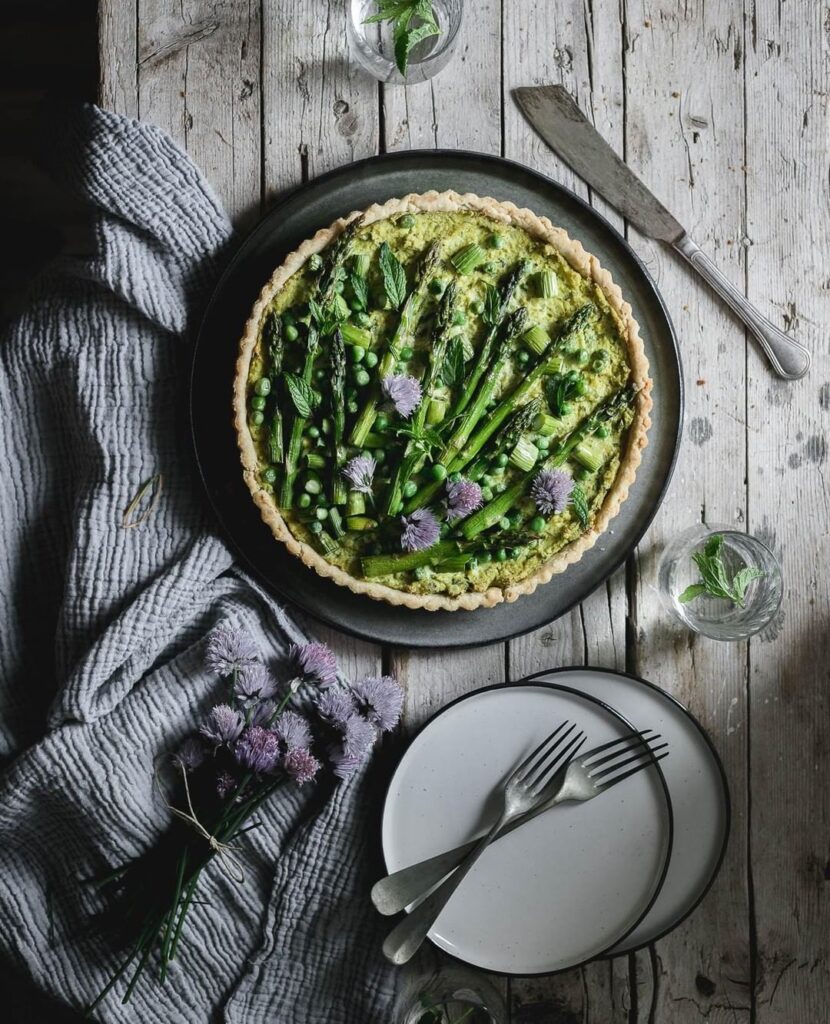 Action
I love a good food action shot! The most important tools for capturing one successfully are a tripod and some form of remote control. These two are lifesavers!
"I also always recommend doing a test shot first. When (and only when) the test shot is perfect, add in the action and start shooting for real."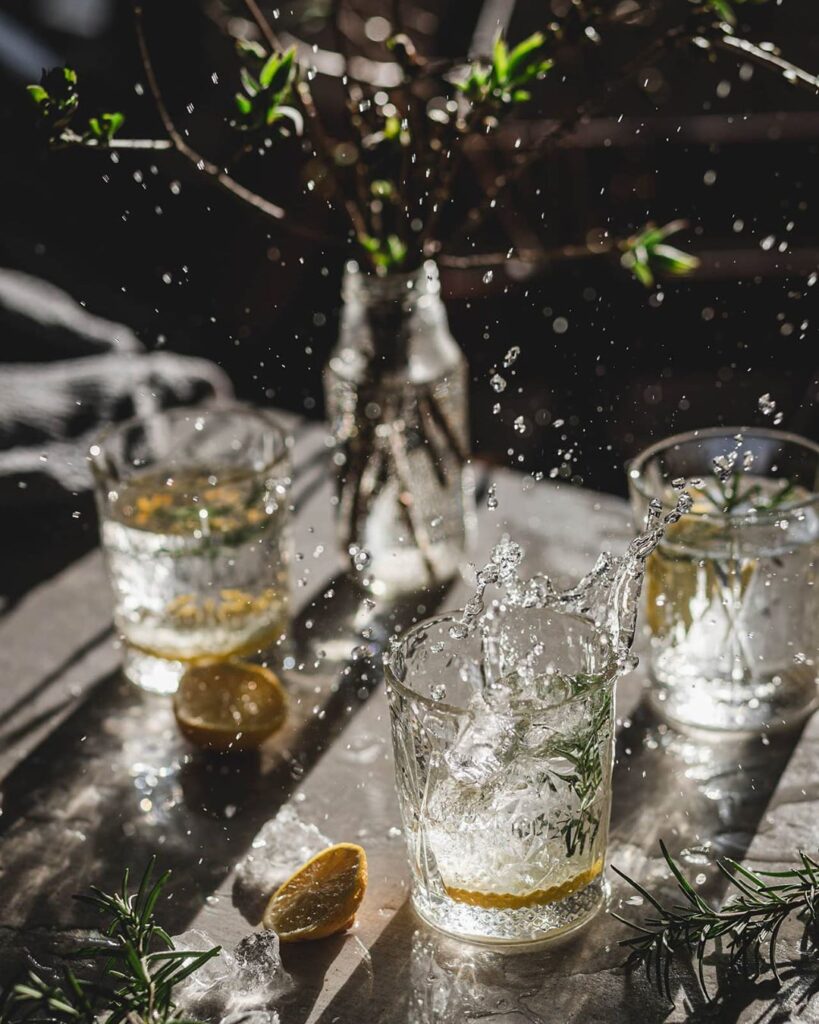 And repeat...
"If you want to master narrative food photography, just keep practicing and learning. And when you think you're improving push yourself a little further.
"Also keep in mind that the photographers who you aspire to be like, have had a ton of experience and have taken thousands of photos. Comparison can really put a young aspiring artist down, so look at the beautiful photos taken by others as a source of inspiration instead of comparison. And of course with all these photos it's important to keep a record of what you have done and so I love to use Inkifi for their high quality photo books."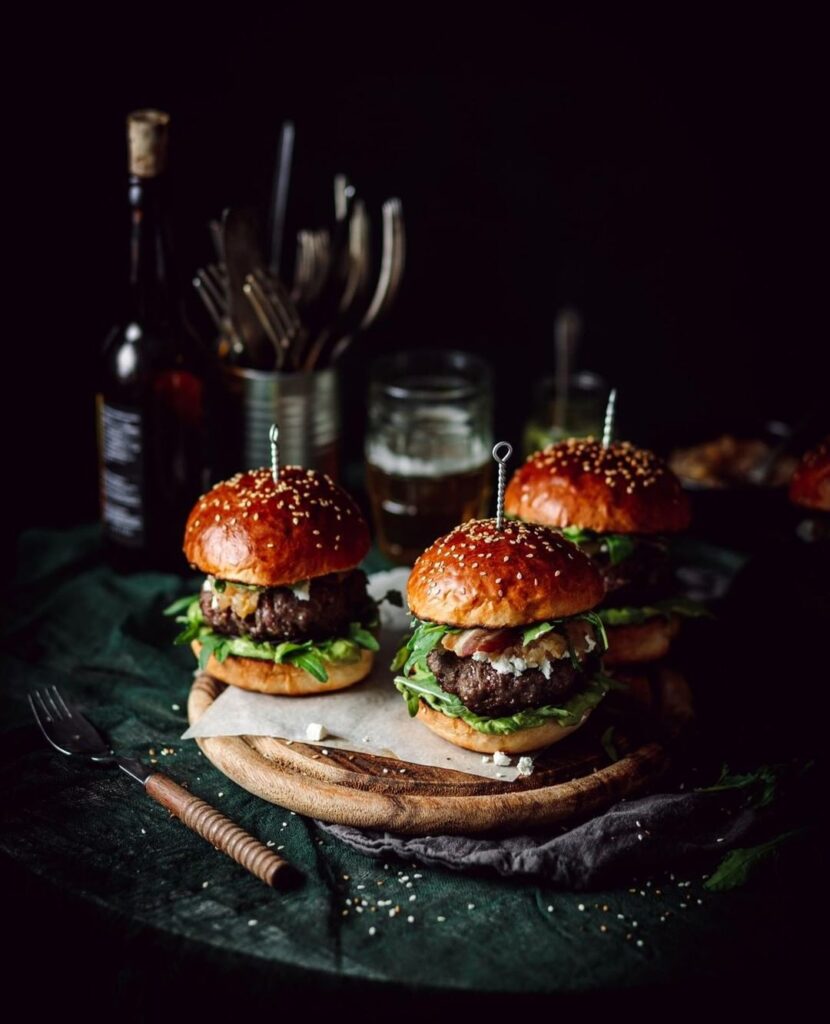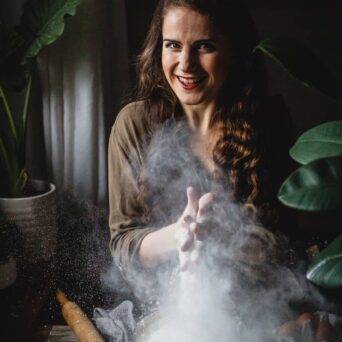 Big thanks to Anja for sharing her narrative food photography tips and tricks. You can see more of her beautiful work over on Instagram and find mouth-watering recipes on her website.
For more photography tips, read about: