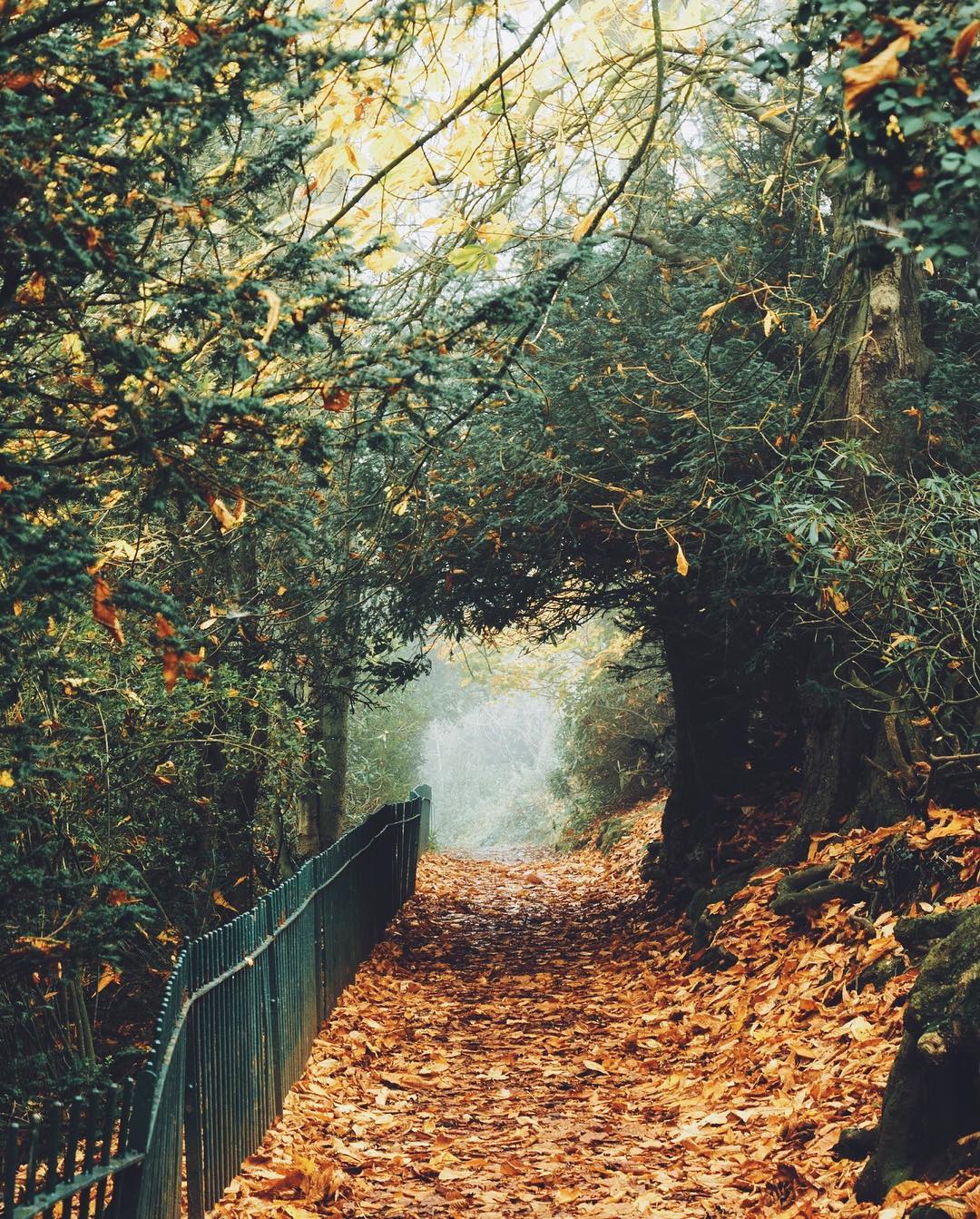 Daniel Casson is a photographer who loves to capture the seasons. Living close to the Peak District National Park and travelling the world, he's always on the hunt for that next amazing landscape. But the colours and contrasts of autumn are a particular favourite.
Here he shares five iconic shots that perfectly capture the beauty of autumn.
1. A Misty Morning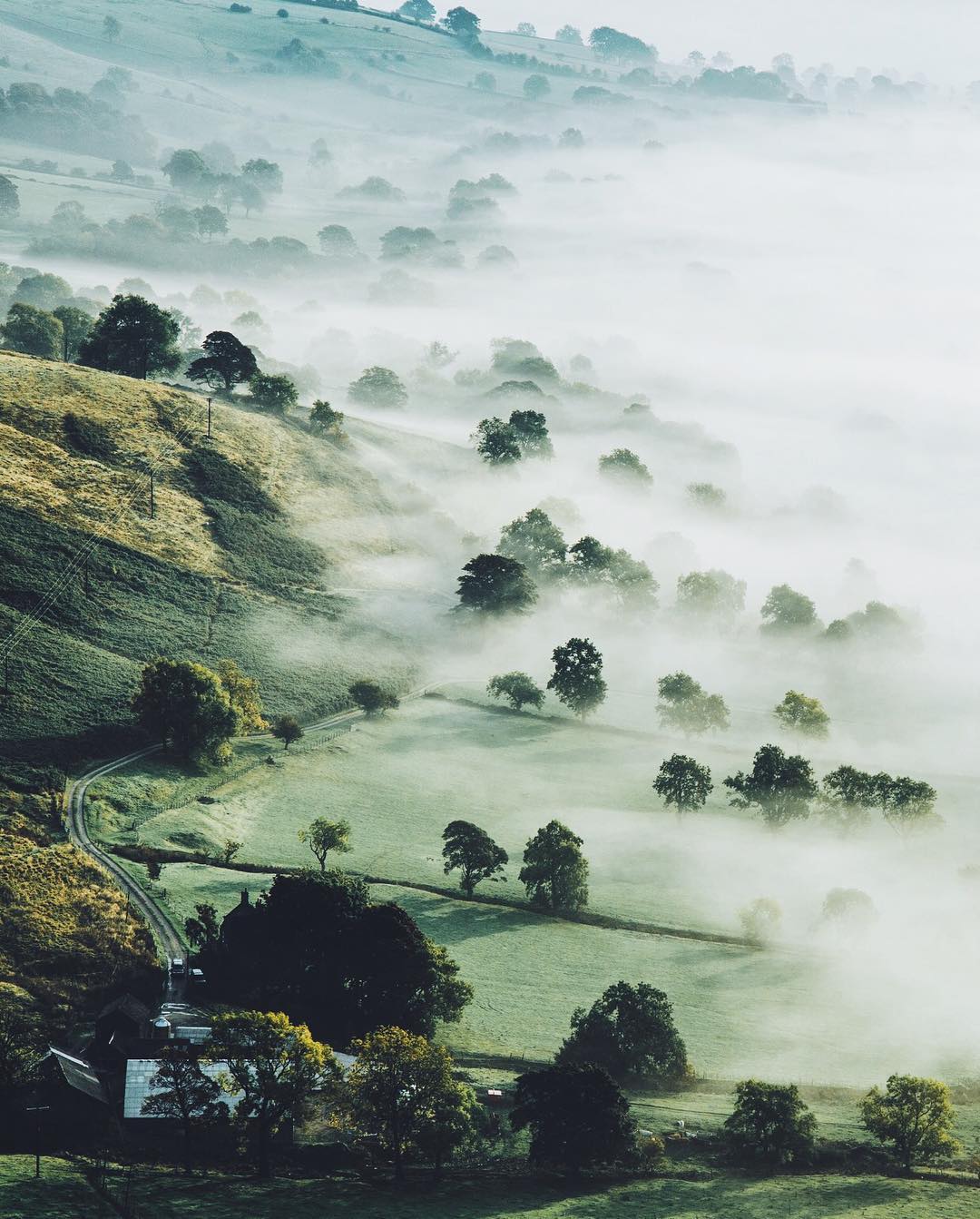 This was the first time I managed to capture a cloud inversion in the Hope Valley (an area in the Peak District). And it's actually one of my favourite shots I've ever taken.
I love how the mist is rolling up the hill because of the burning sun and the way the landscape leads your eye around the hills.
For a shot like this, you need to be persistent! I had been up in time to catch the sunrise dozens of times before this. But there was never any mist in the valley.
The weather forecast should be your first port of call. 0-2 mph winds, clear skies and high humidity levels make misty mornings like this one more likely.
2. Golden Light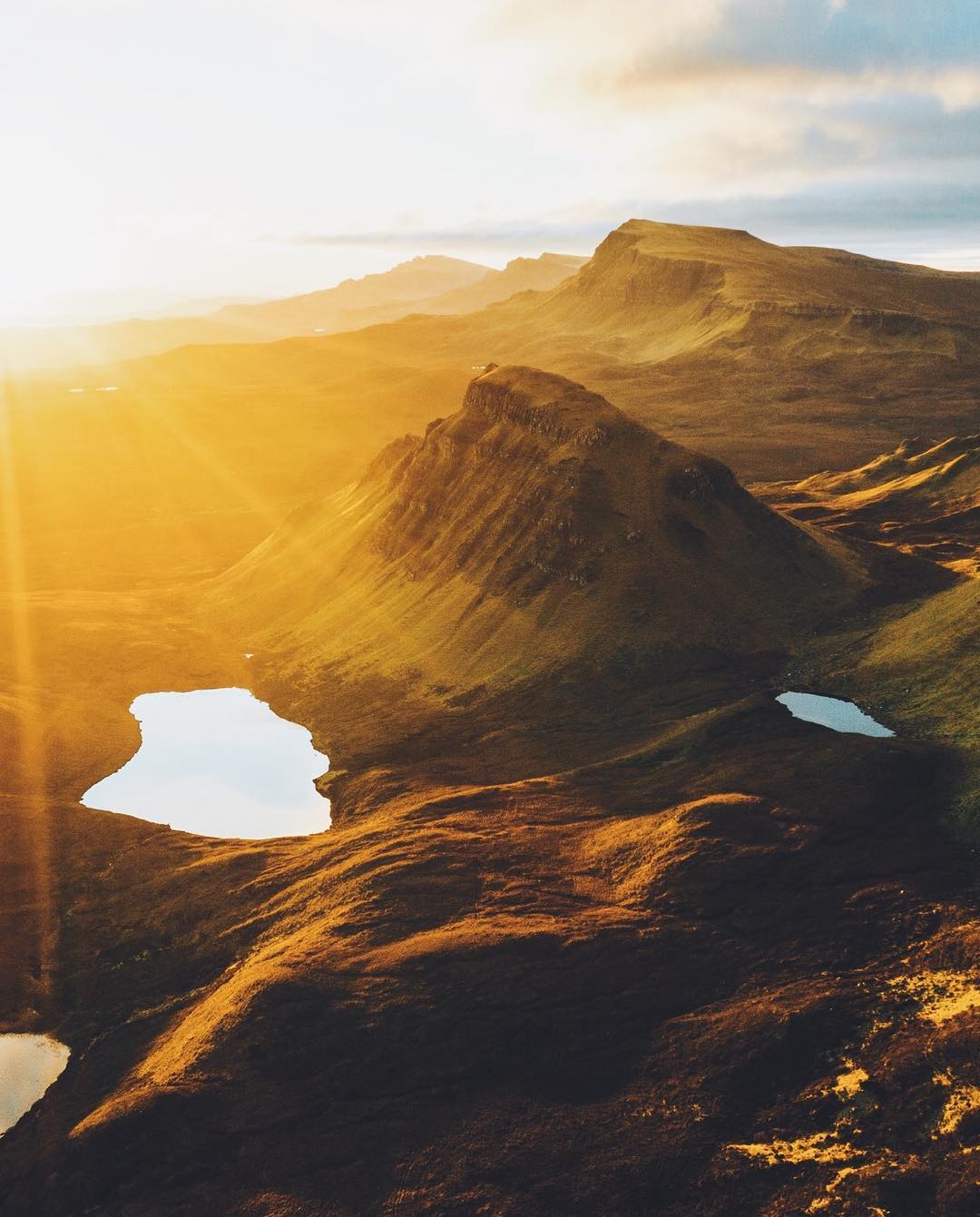 This photo was taken at Quiraing on the Isle of Skye in Scotland. I've been to Quiraing a number of times and it's always been wet and wild. So the sun is my favourite thing about this shot.
I love capturing the golden light you get in the autumn when the sun is lower in the sky. For this particular shot, I was fortunate enough to be there for sunrise. I used my drone to get the angle and kept the sun just out of shot to get that soft, diffused flare.
3. Changing Leaves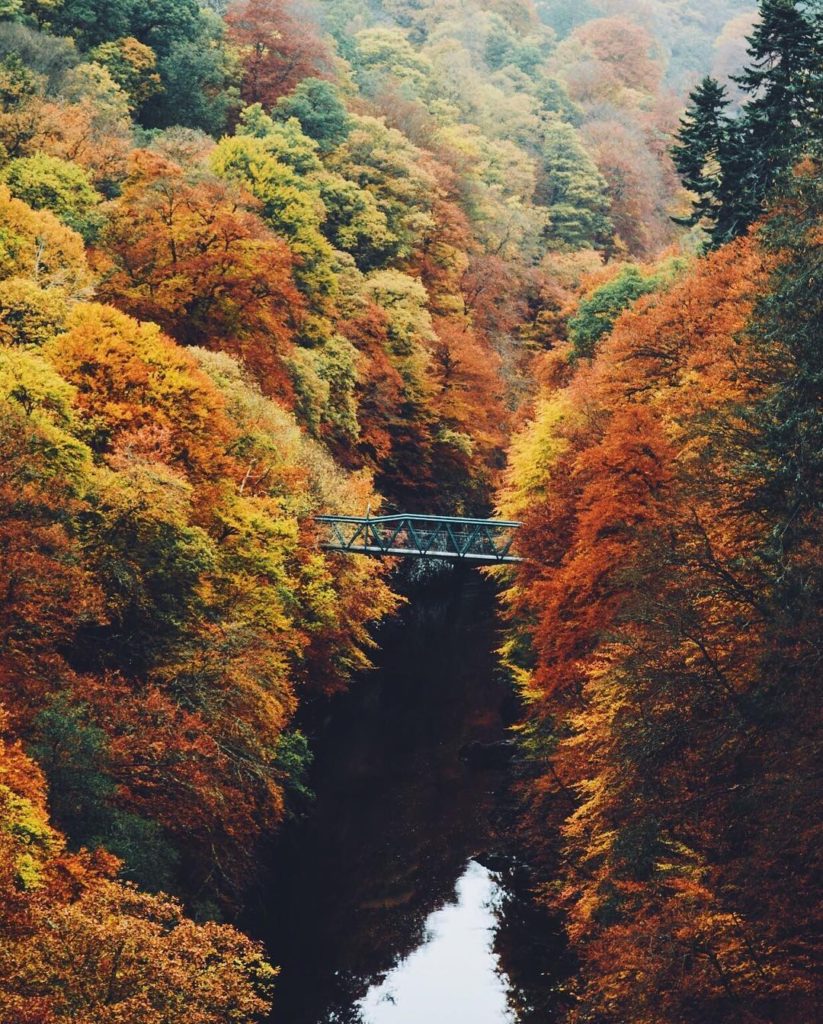 The first thing that comes to mind when you think of autumn is the changing colours of the leaves. I was so lucky to stumble across the River Garry and this scene on a trip to Scotland.
I like this shot because the bridge looks so tiny set amongst the huge trees. And I had a great vantage point to capture as many different colours as possible. In fact, the autumn tones in the trees were so vivid that I didn't need to do much in terms of editing.
4. Autumn Wildlife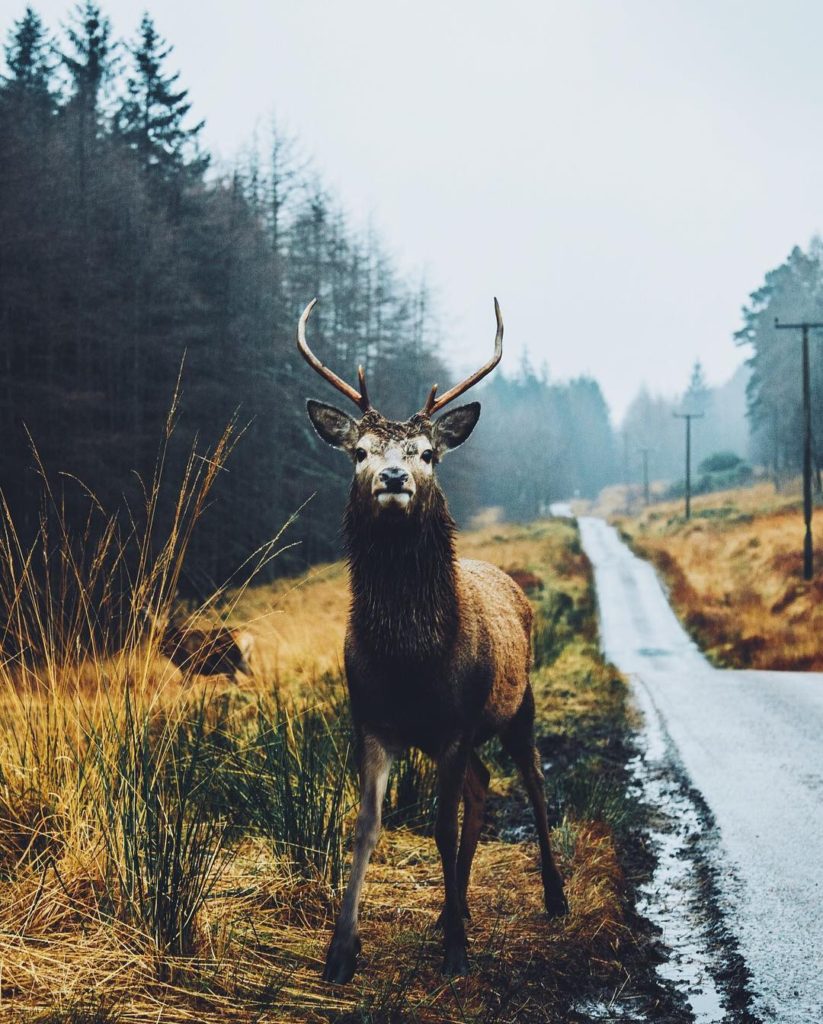 I was driving down Glen Etive (one of my favourite roads in Scotland) when I saw a stag and a deer on the side of the road. I quickly got out of my car with my camera and the young stag walked towards me. He was sniffing to see if I had any food, which is why he looks so curious.
Getting a shot of autumn wildlife is tough. In my experience, it's just down to right place, right moment. You can improve your chances by finding areas where wildlife is known to hang out.
But it doesn't have to be an exciting deer rut or birds migrating to get a good autumnal wildlife shot. Even a dewy spider's web can really evoke the season. And they're much easier to find!
5. The Autumn Portrait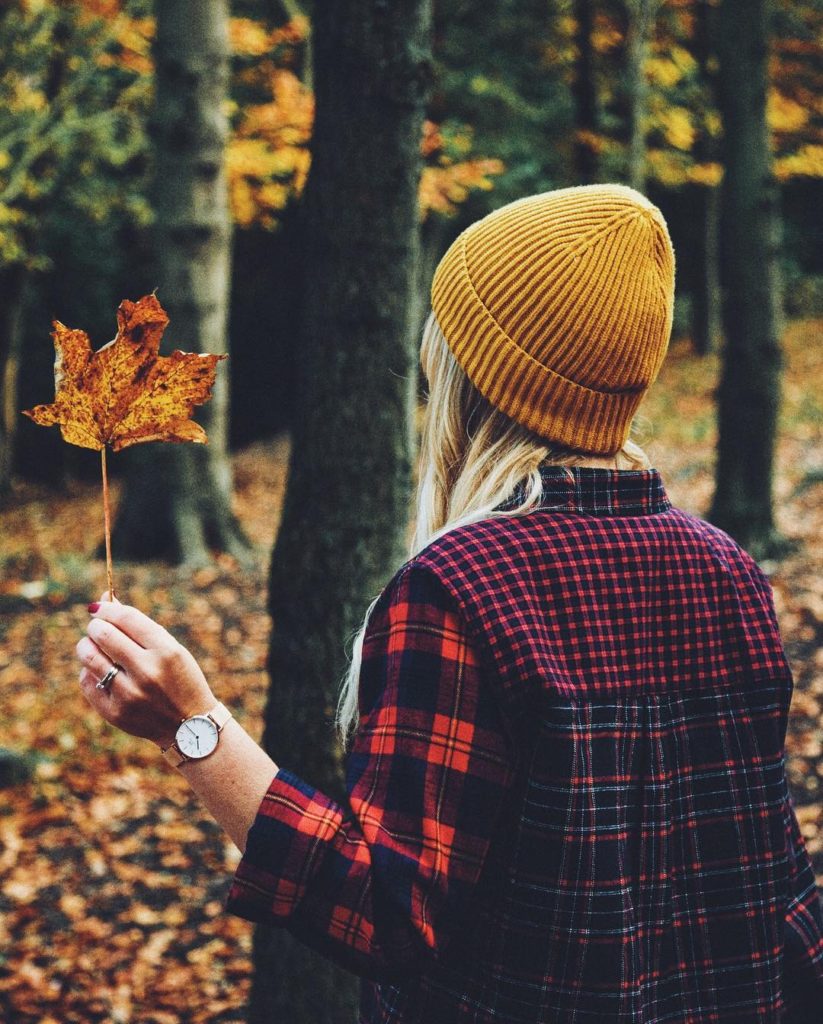 Autumn's golden light is a great for portraits. And for any autumn portrait, it's all about the colours.
I like to blend natural colours in the background with colours in the foreground. So in this capture my friend's hat and jacket pick up the autumnal tones of the leaves and the trees.
I like how these warm autumn colours give you a warm feeling, even though it was a freezing cold day outside. During the colder months i love looking back on my photos to feel some warmth, and with an Inkifi premium photo album i can do just that.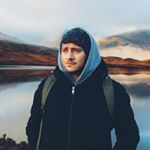 Huge thanks to Daniel for sharing his autumn photography with us. You can see more of his beautiful images over on Instagram and his website.