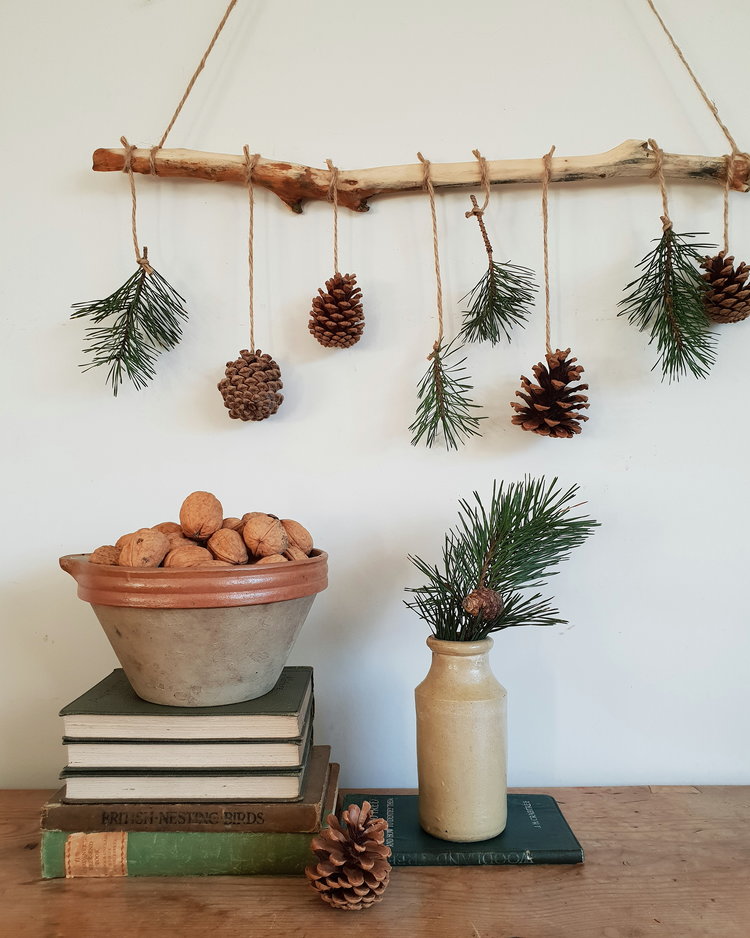 Christmas is right around the corner. We may have to tweak the usual traditions this year. But one of the things still very much on the festive agenda is Christmas decoration.
Many of us are spending more time than ever at home. So creating a cosy, twinkly sanctuary to hole up in over one of the darkest and coldest months of what has been a pretty terrible year sounds like a reasonable plan!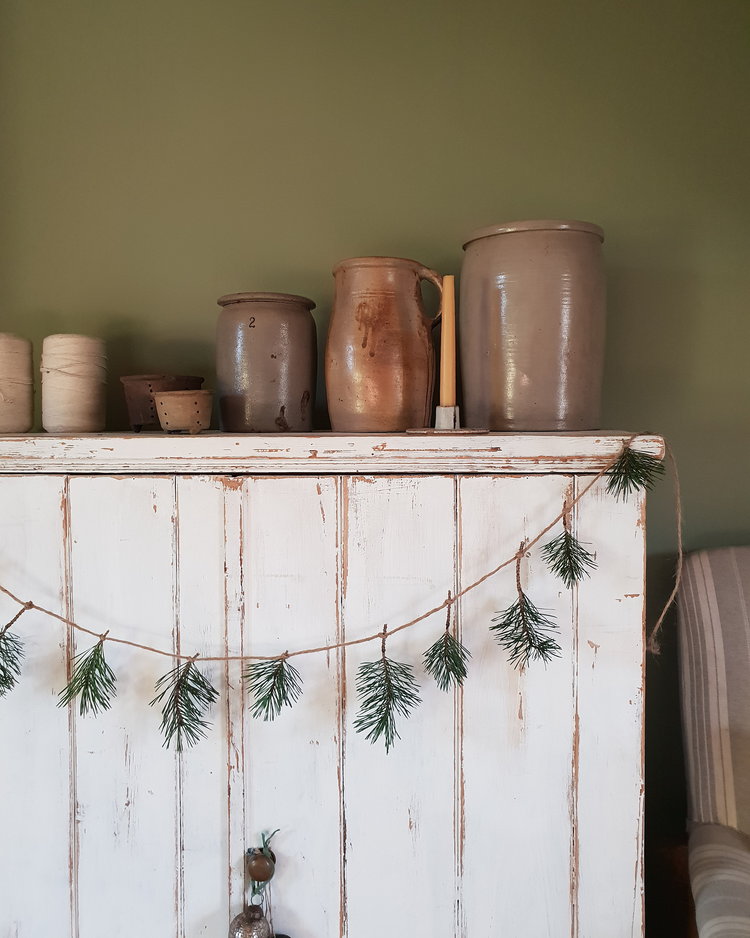 Emily Sizer lives in England's Peak District National Park with her family and her dog, Harry. She spends her days sourcing and selling beautiful vintage homewares. So it comes as no surprise that she has an eye for design when it comes to Christmas decoration too.
Her aesthetic? Natural and sustainable Christmas décor. Saying no to tacky tinsel and gaudy garlands, Emily has instead chosen to embrace an altogether more minimalistic festive season.
Her decoration celebrates nature, it's kind to the planet and it looks pretty beautiful too! Here Emily shares her Christmas hopes and traditions, along with a few sustainable Christmas décor ideas.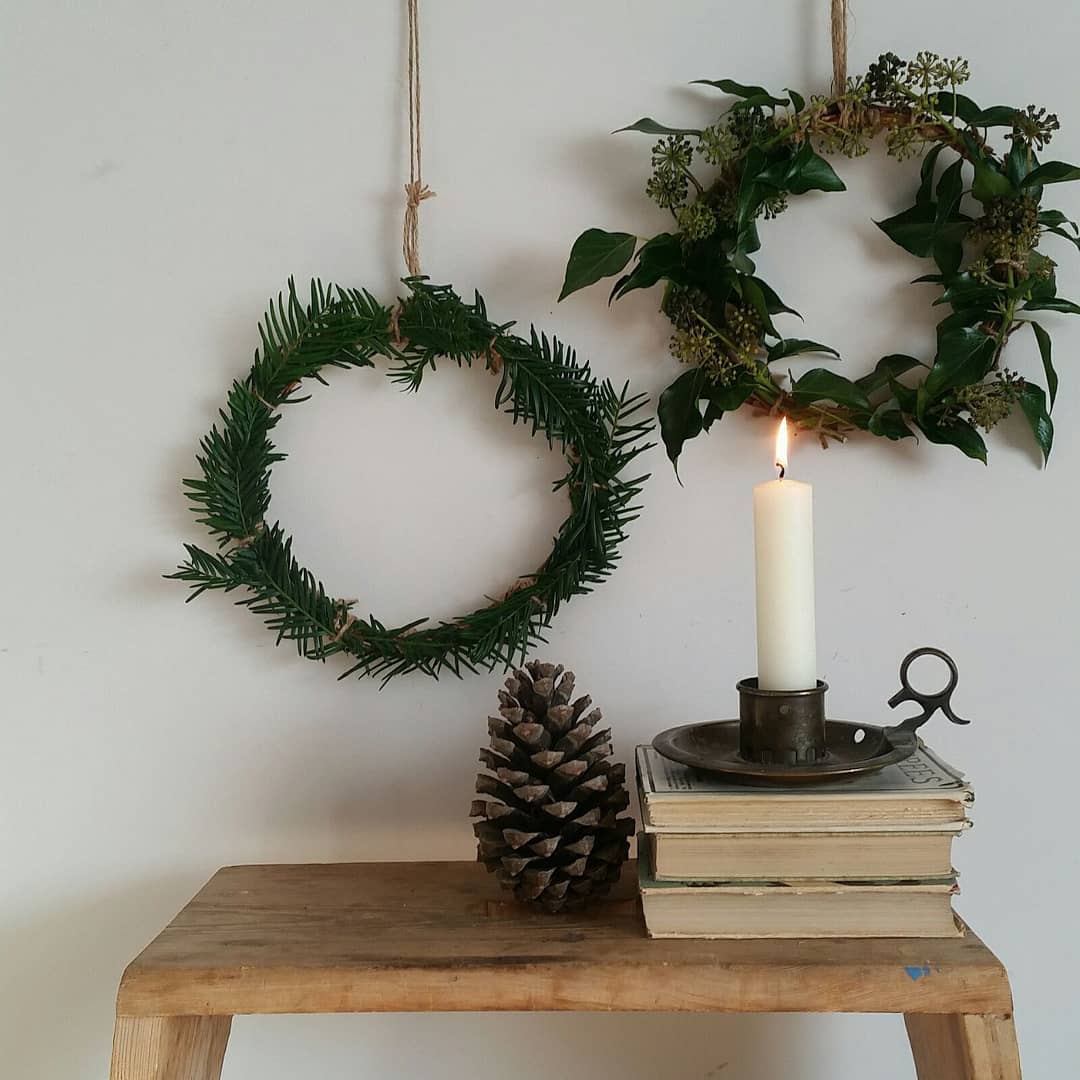 A typical Christmas...
Christmas for me is all about family. Slow and simple days. Long walks in the countryside. Baking and making.
My only hope for the Christmas season this year is that I get to spend it with my family. Being able to get together again would be the best thing in the world.
"Also, that it snows... snow at Christmas is always the dream!"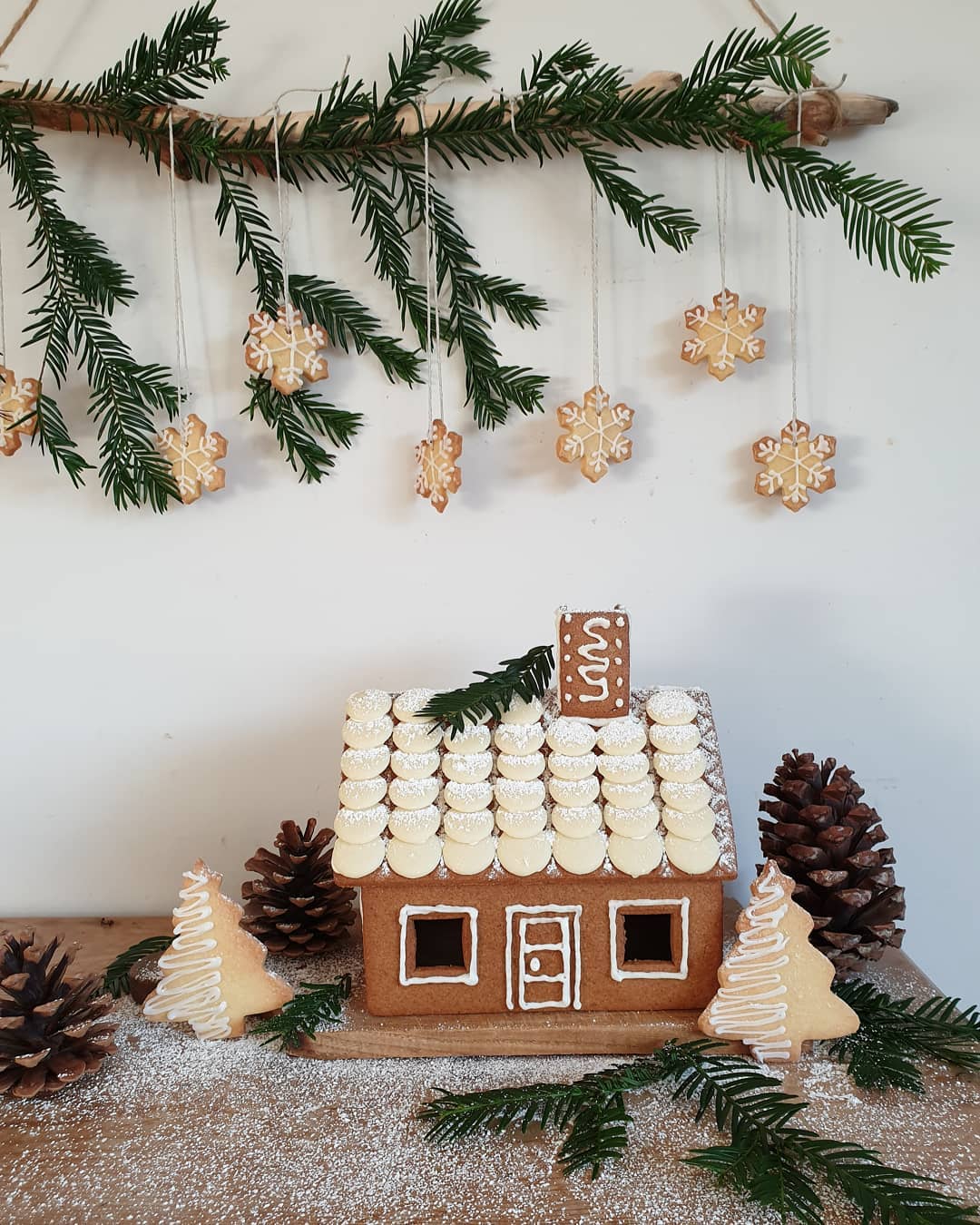 Honouring the traditions
"I have lots of traditions that have travelled with me from childhood. This year I'm lucky enough to have a new nephew to start sharing these with too - I can't wait!
"My favourite tradition starts with choosing a Christmas tree - the scent of a real tree fills me with joy! I then love finding the boxes of decorations and lights that have been hidden away for the past year.
"Wrapping my presents on Christmas Eve is another tradition I love – I always leave it to the last minute but it's my favourite job to do.
"Gifts are always wrapped in brown paper and finished with a touch of greenery – last year I made mini rosemary wreaths to go on top of each one."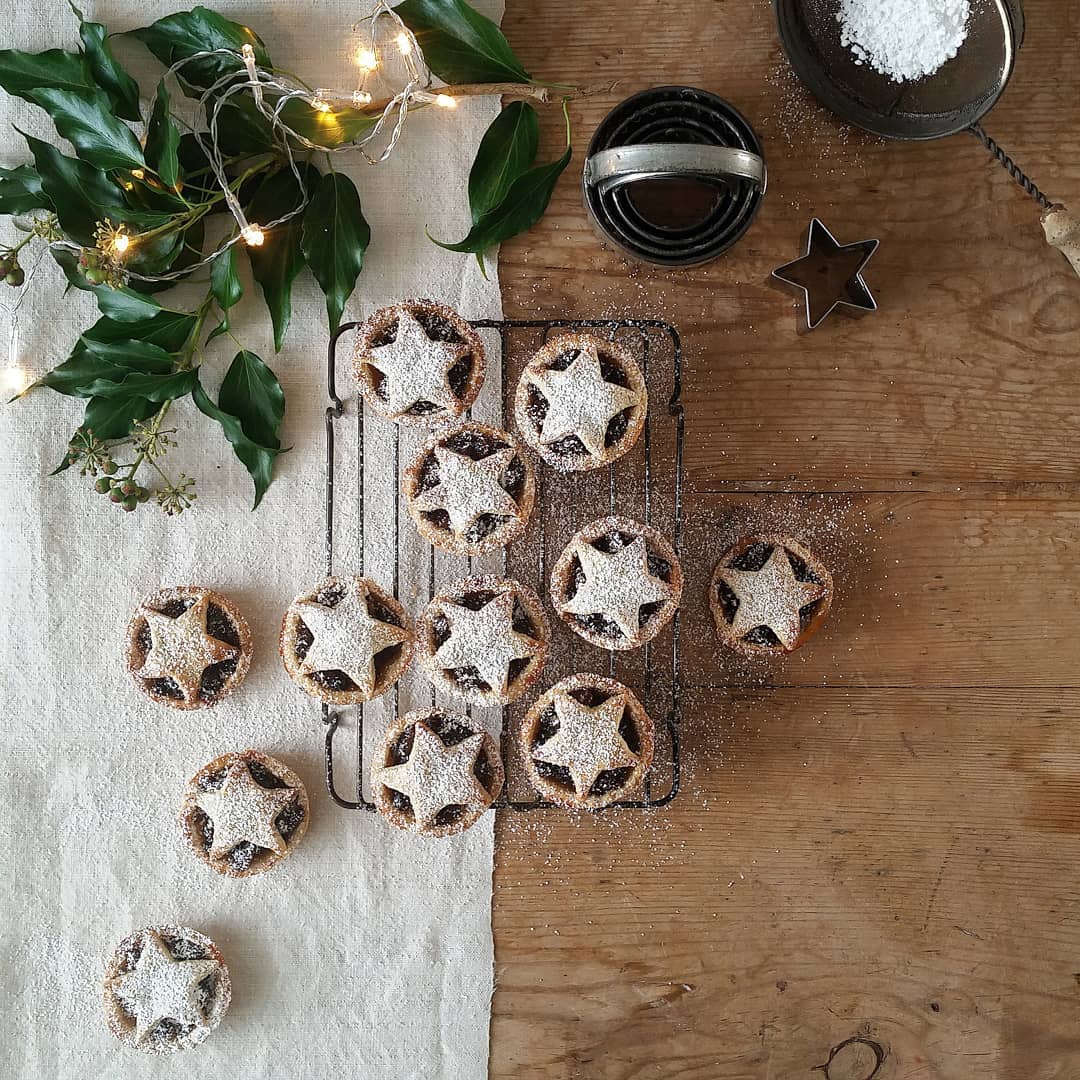 Keeping things simple
"I like to keep Christmas simple. For me there is nothing more festive than some twinkly lights, candles and lots of foraged greenery. It's a time to slow down. And it's lovely to do that in a simple, sustainable and natural way.
"I'll begin putting decorations up from early December, starting with copper fairy lights and candles in every room to create a lovely cosy atmosphere.
"Our Christmas tree will go up a couple of weeks later. This year we might just add fairy lights to it… I've taken to having vintage baubles and bells sat in bowls instead of on the tree, as well as hanging favourite decorations off cupboard doors and on mantlepieces."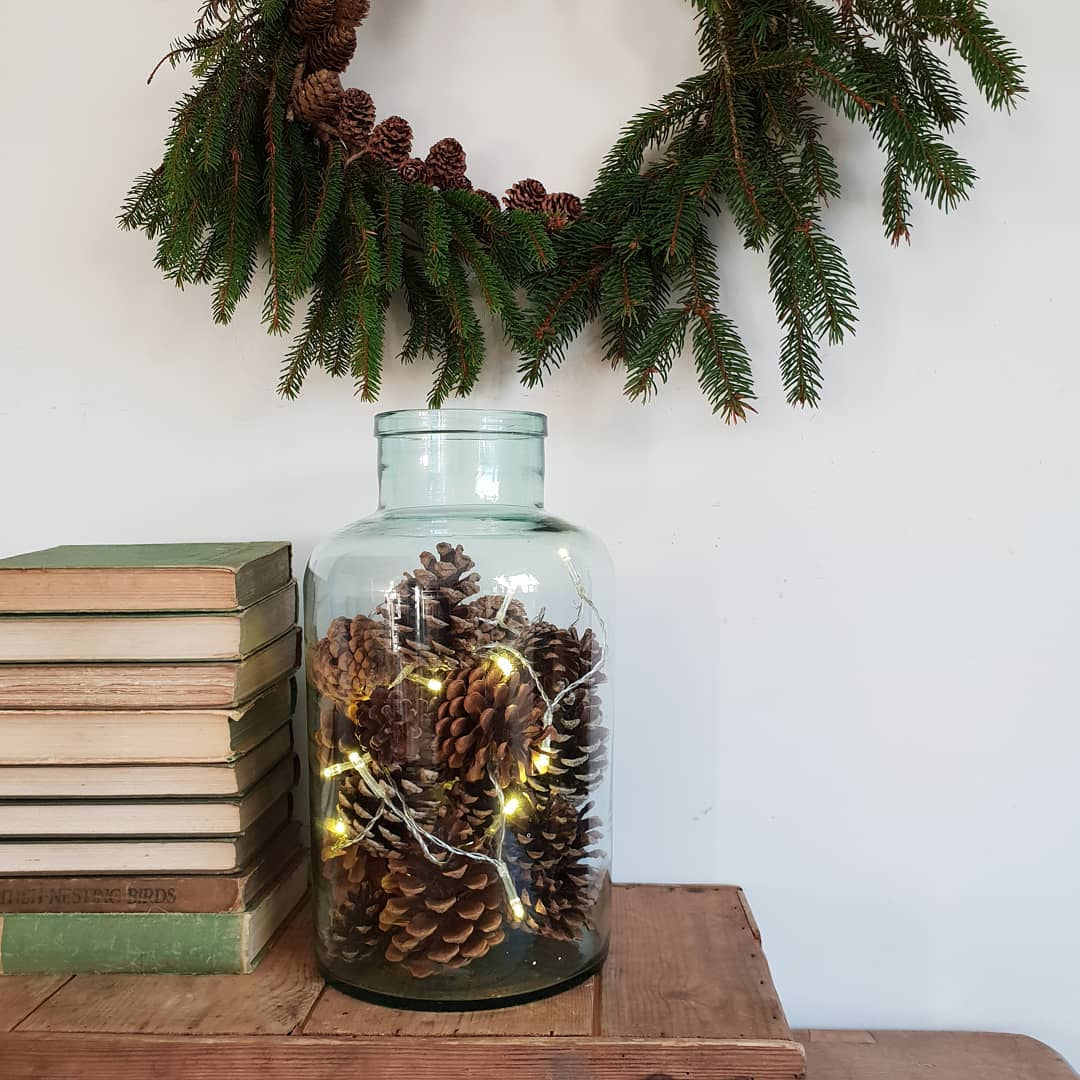 Bringing nature inside
"We bring greenery into the house (such as fir and ivy) in the final week before Christmas. This is so everything stays lovely and fresh.
"It goes around our bannisters, on the mantle pieces and in the unused fireplaces. We also save some smaller sprigs and use them to fill the vintage bottles and pots that sit on our table on Christmas Day.
"As well as fir and ivy, we forage for fallen branches and fir cones. We fill bowls with fir cones and add them in amongst the greenery too. We put fallen branches in larger vintage pots around the house and use them to hang decorations from too."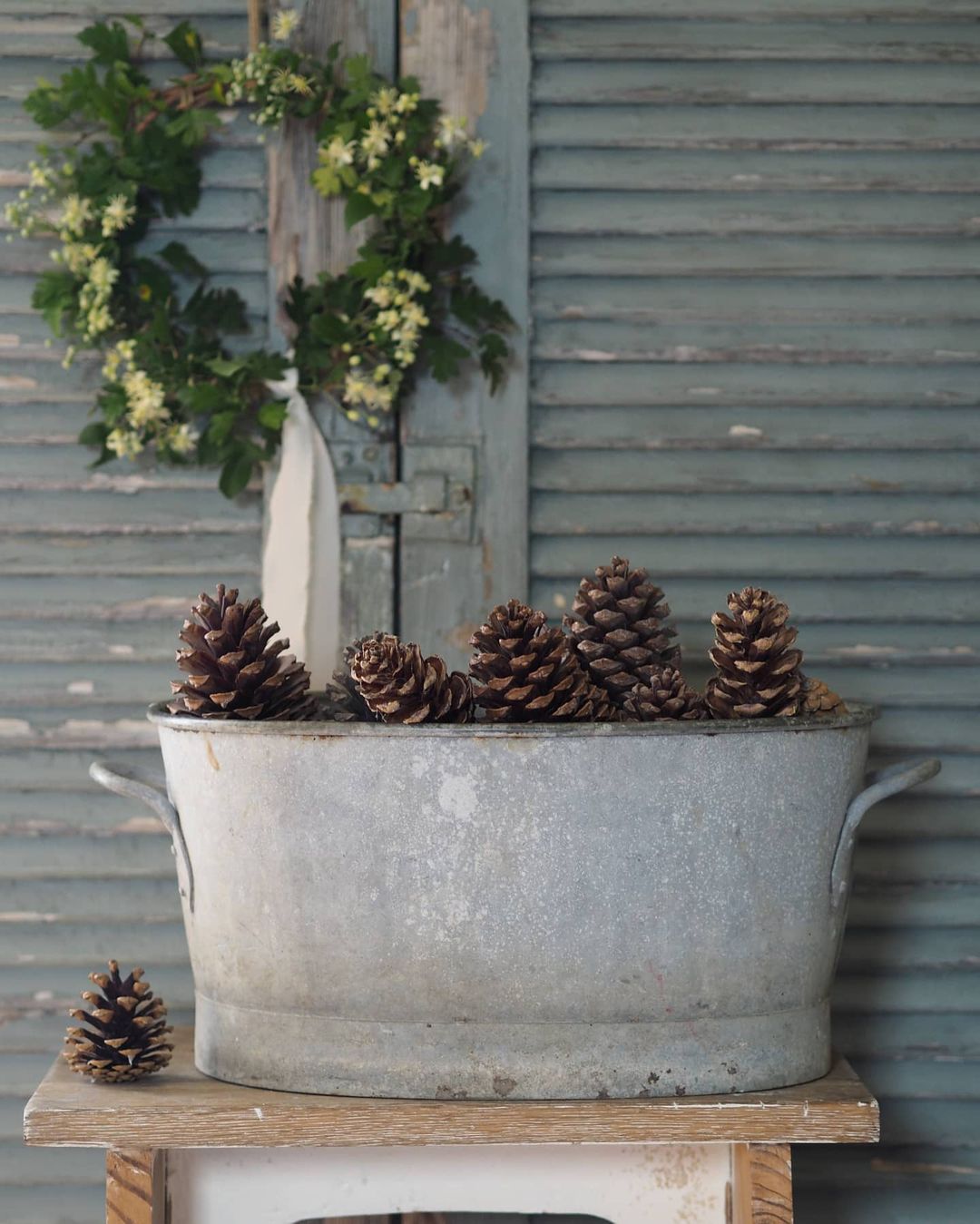 A wreath or two (or three)
"Christmas just isn't Christmas without a wreath. My tips for wreath-making? Here goes…
"Forage for greenery in your garden. Look for some branches that are easy to bend too - we usually use willow or wisteria and will use a mixture of firs and ivy as well as larch.
"Simply intertwine your branches together to make a basic wreath shape and tie them together with brown string.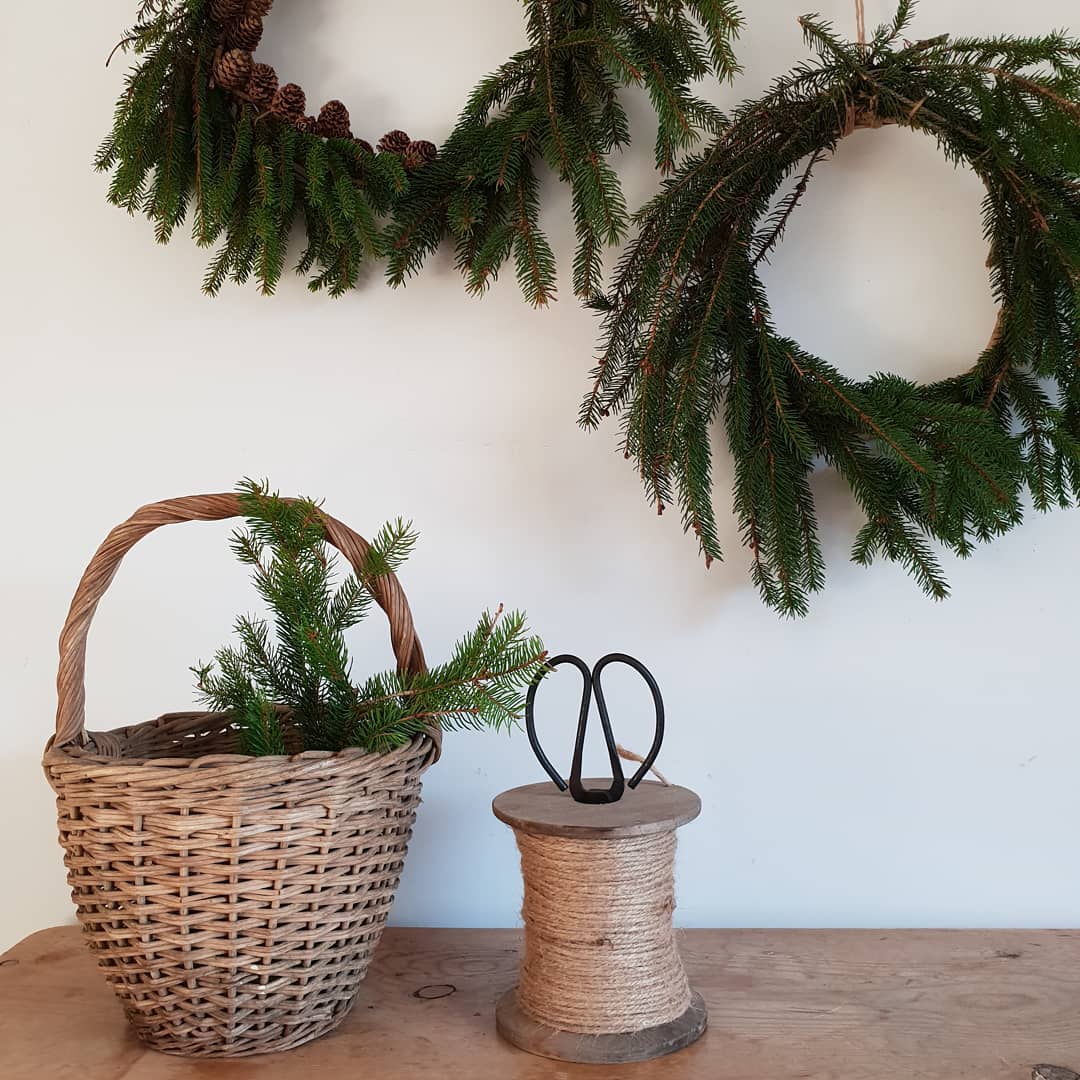 "Snip your pieces of greenery or dried flowers (you could also use dried oranges and cinnamon) and add them to the wreath, going around in one direction and again tying with brown string as you go until you are happy with how it looks.
"A wreath can be as simple or as extravagant as you like - it's just a really lovely thing to do at Christmas. We finish ours with our favourite naturally dyed ribbon from The Natural Dyeworks.
And a few new additions...
"Our old decorations always come out at Christmas. But we'll mix in any new vintage finds and the odd brand new decoration too.
"I've got my eye on some beautiful wooden baubles this year – from a small business called Selwyn House. And each year we love to create a Photo Calendar to remind us of the year gone by.
"We like to have things that are timeless and sustainable – not buying into trends and making sure anything we do buy can be used for many years to come."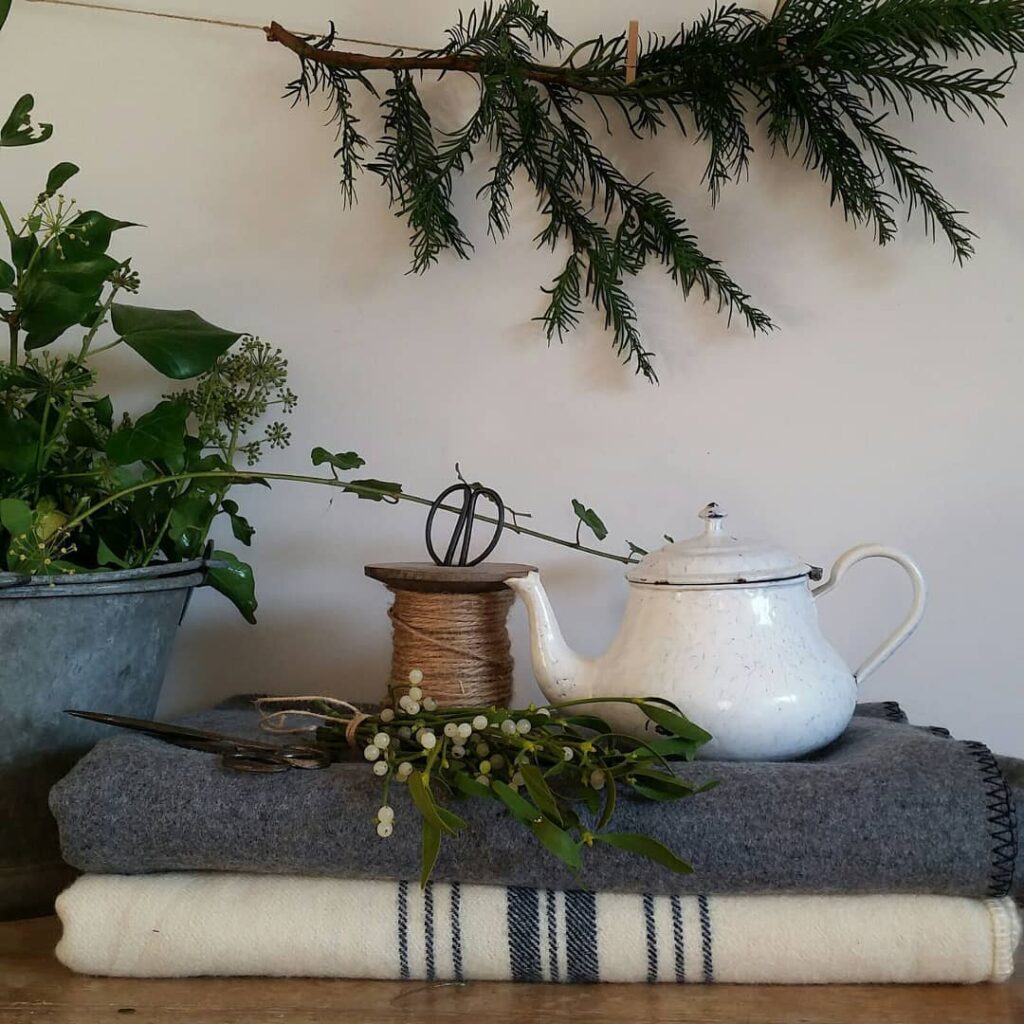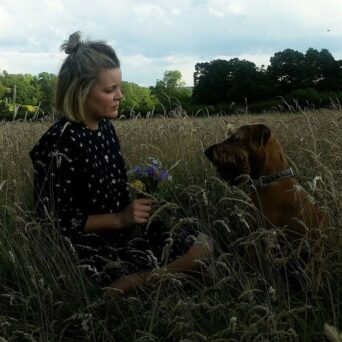 Huge thanks to Emily for sharing her sustainable Christmas décor ideas with us. You can see florals and foraged finds over on Emily's Instagram feed. And beautiful vintage homewares at the Harry & Frank store.