Christmas is just around the corner. And what better way to get yourself into the Christmas spirit than with a hop over to one of the best Christmas markets in Europe?
Photographer and traveller, Nicola Easterby, has visited a long list of them. "I just love the atmosphere at Christmas Markets," she tells us, "They are always full of so much cheer. The mulled wine is always a treat."
"And then there's the food - I love sampling all the local delicacies as each country has something so unique to offer!"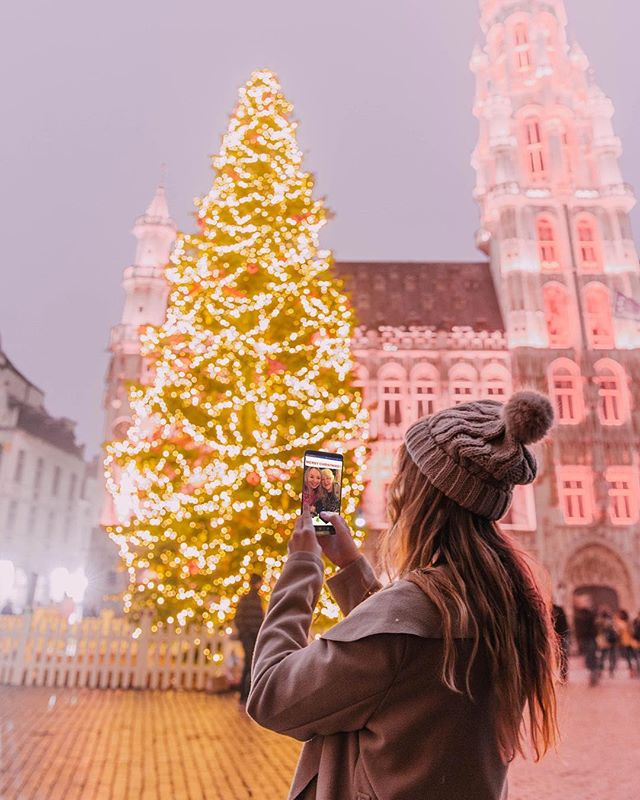 This year Nicola will be taking time out from her travels to spend Christmas with her family in Brisbane. She's looking forward to decorating the tree, baking Christmas gingerbread and those good old Christmas carols.
But for anyone looking to kick start Christmas celebrations with a little travel adventure, here are Nicola's tried and tested, most favourite European Christmas markets:
Cologne Cathedral Christmas Market
Cologne, Germany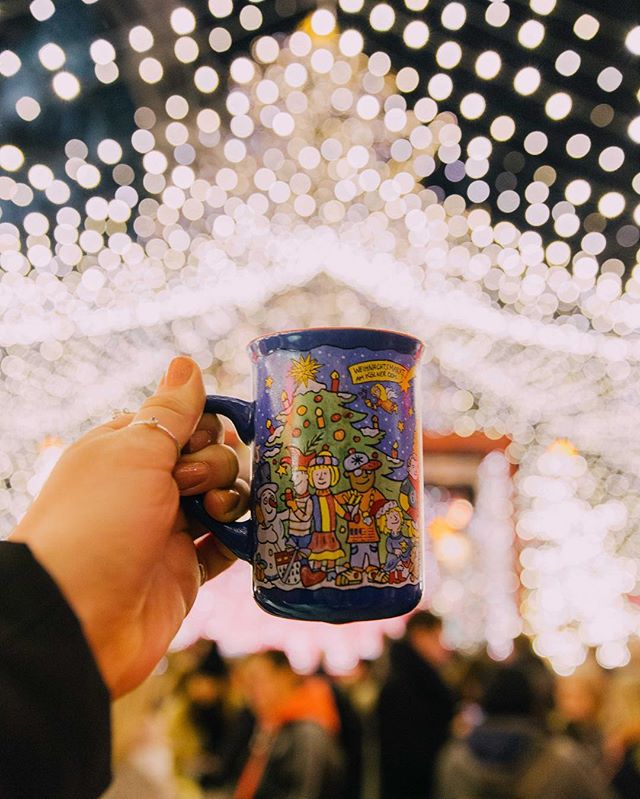 "Cologne has many amazing Christmas markets. But my favourite is the one situated in front of the Dome, which is this gigantic Gothic cathedral that seems to overshadow the whole city."
"A giant Christmas tree acts as the centerpiece for a blanket of twinkling lights that cover the market. And at the center of the square, you'll find everyone huddled up, sipping gluhwein and hot chocolate (with a cheeky dash of liquor) from adorable little mugs."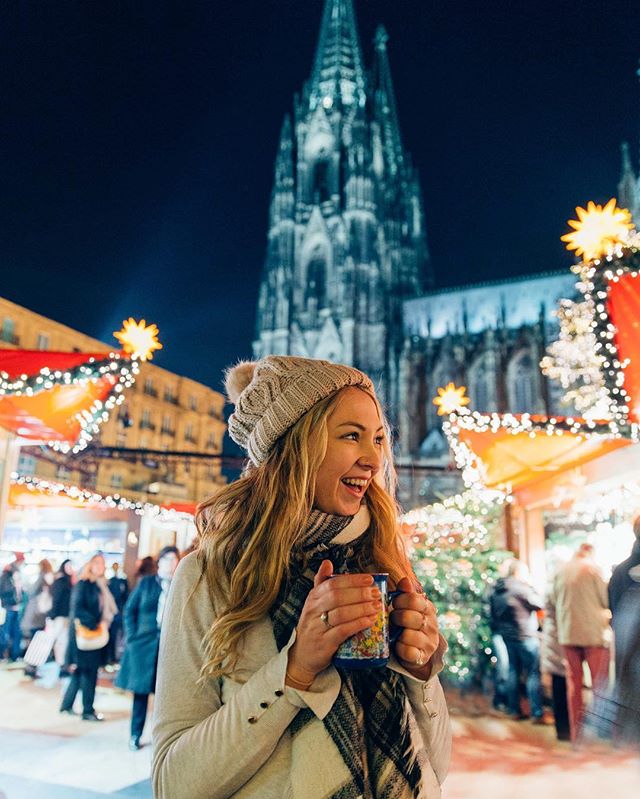 You pay a deposit for your mug which you can collect when you return it to the bar. But if you find one you like the look of, you can hang on to it. They make a great souvenir."
"There's also often live music and a plethora of tantalizing food options to choose from. I'd highly recommend trying a slice of warm apple strudel - a German favourite!"
Senate Square Christmas Markets
Helsinki, Finland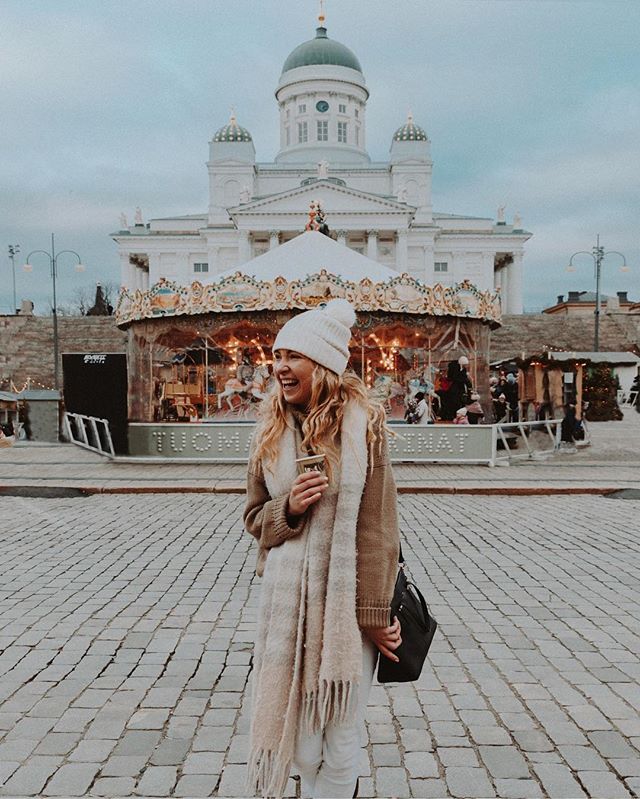 "Over the Christmas period, Helsinki's Senate Square is filled with a large, Scandi-chic market. It's definitely one of the most visually appealing markets that I've visited, with the city's grand cathedral provides a resplendent background for the pastel coloured stalls and pretty carousel."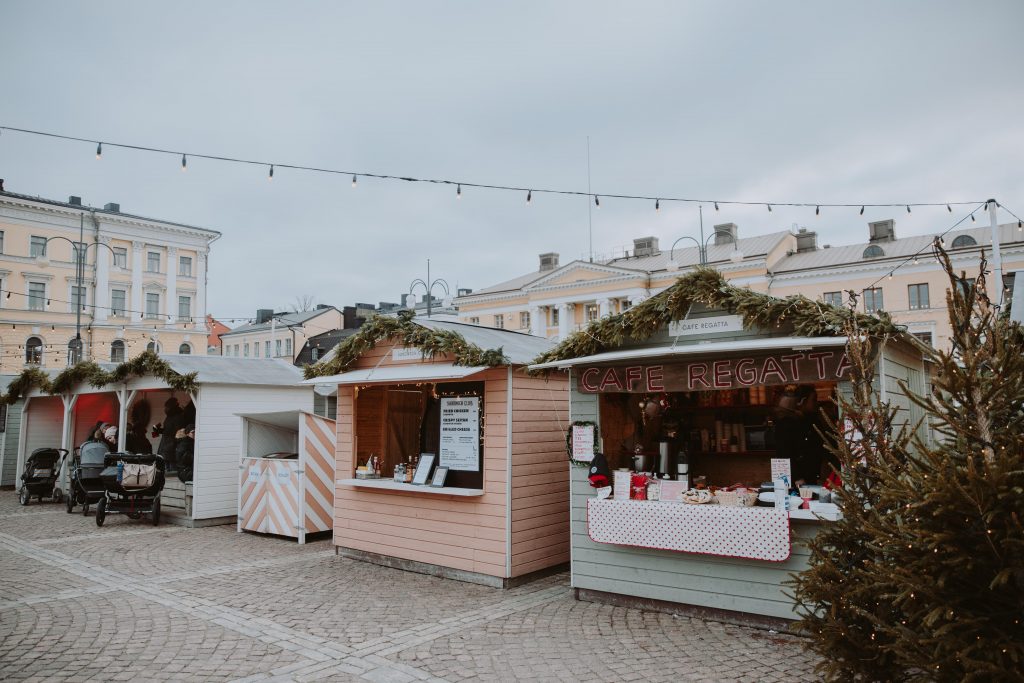 The markets sell a range of goods, including lots of traditional Finnish products. Warm up with a cinnamon roll and a bowl of soup - Helsinki gets very cold."
"And if you are in search of mulled wine, the Finnish version is called glögi. Although be warned, standard glögi is non-alcoholic. So if you are looking for a drink that really warms the soul, make sure you ask for the one made with actual wine!"
City Hall Christmas Market
Hamburg, Germany
From 25 November to 23 December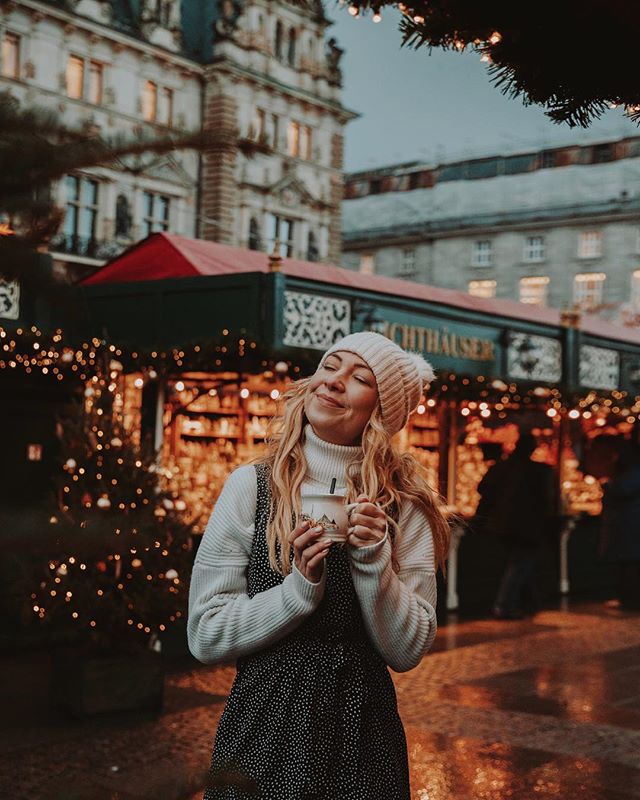 "The historic Christmas market on Rathausmarkt is one of Hamburg's largest and most enchanting markets. It boasts around eighty architecturally designed stalls that are all situated in front of the majestic Neo-Renaissance-style town hall."
"Not only does the market provide the most diverse selection of delicious treats, it also hosts many stalls selling beautiful handmade knickknacks."
"This market also has a very unique quirk. Every couple of hours, Santa soars above the market on a reindeer-drawn sleigh and, hovering overhead, tells the tale of Rudolph.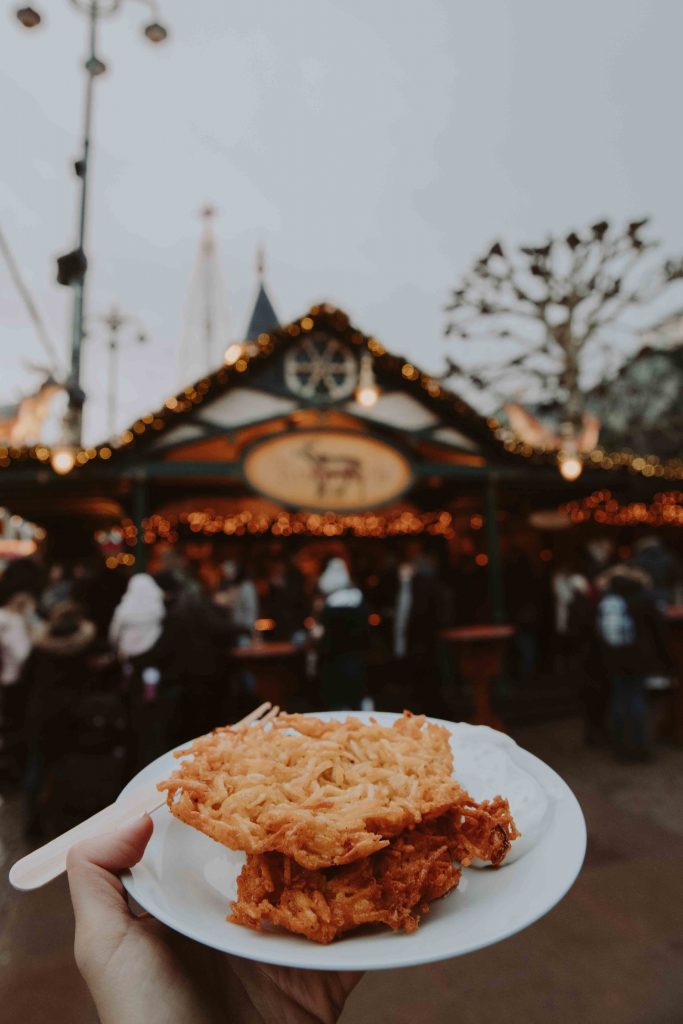 I found my favourite ever Christmas market drink in Hamburg. The eierpunsch is a form of eggnog blended with white wine. It tastes like an alcoholic apple strudel and packs quite a punch.
"I'd also recommend trying the German classic kartoffelpuffer - deep-fried potato pancakes served with a generous helping of sour cream."
Bruges Christmas Markets
Bruges, Belgium
From 22 November to 1 January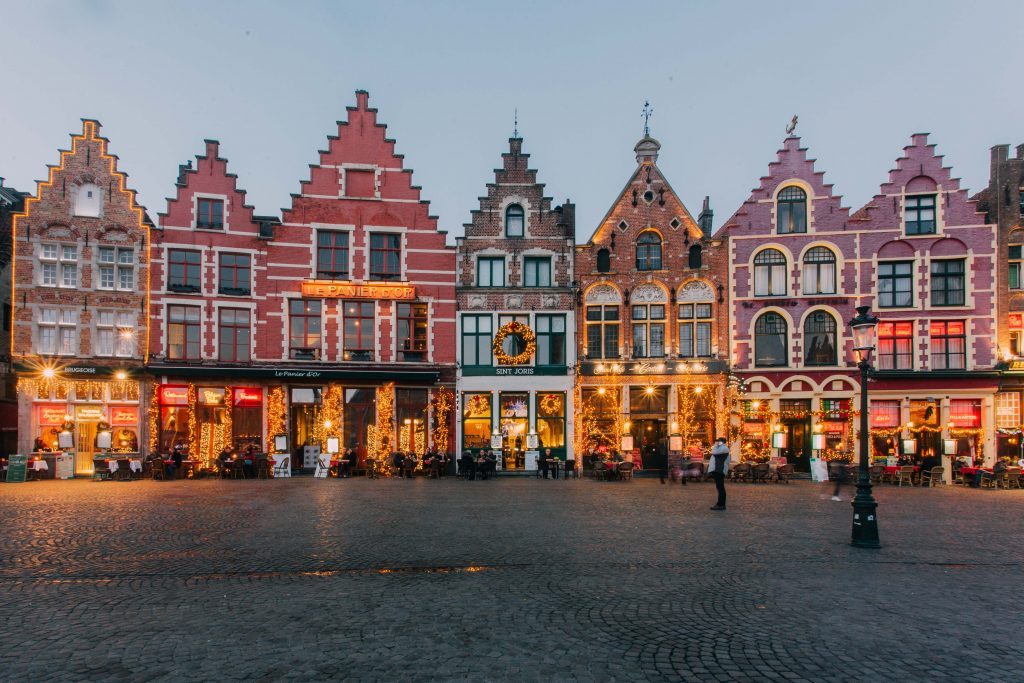 "A fairy-tale medieval town, Bruges transcends the idea of picturesque. With its cobbled lanes, quaint canals and soaring towers, it's no wonder it attracts tourists by the masses."
"At Christmastime, when Bruges' main square fills with cosy market stalls, colourful Christmas trees and an ice rink, the atmosphere is completely and utterly magical."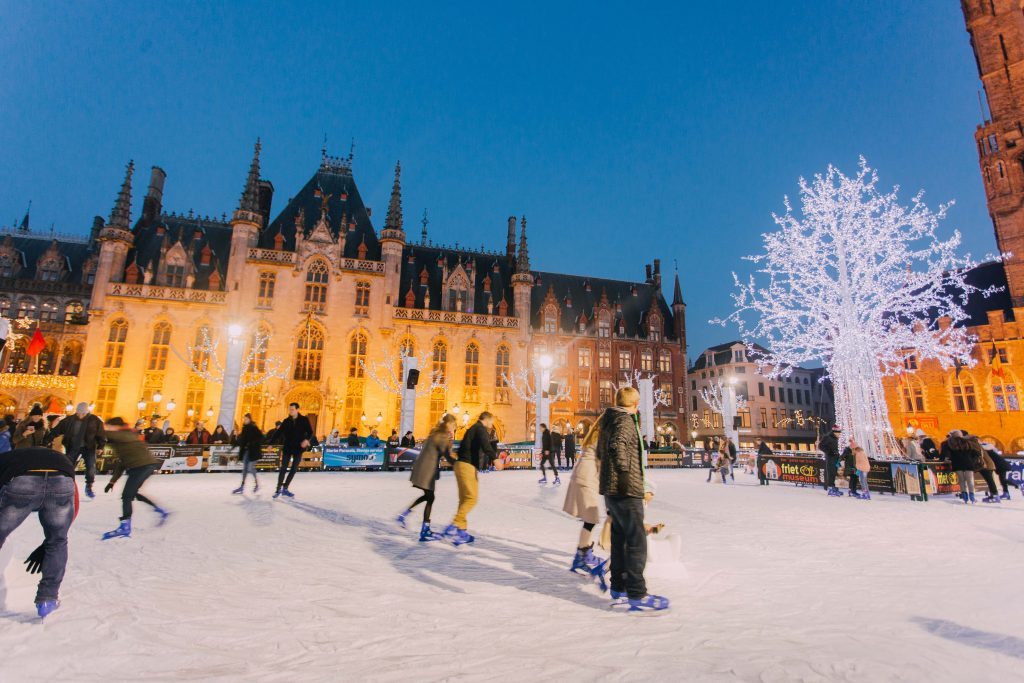 "Be sure to take a spin on that beautiful ice rink. Also, don't leave without trying a plate of some fresh Belgian waffles and sampling some of the world's finest chocolate!"
Tivoli Gardens Christmas Market
Copenhagen, Denmark
From 16 November to 5 January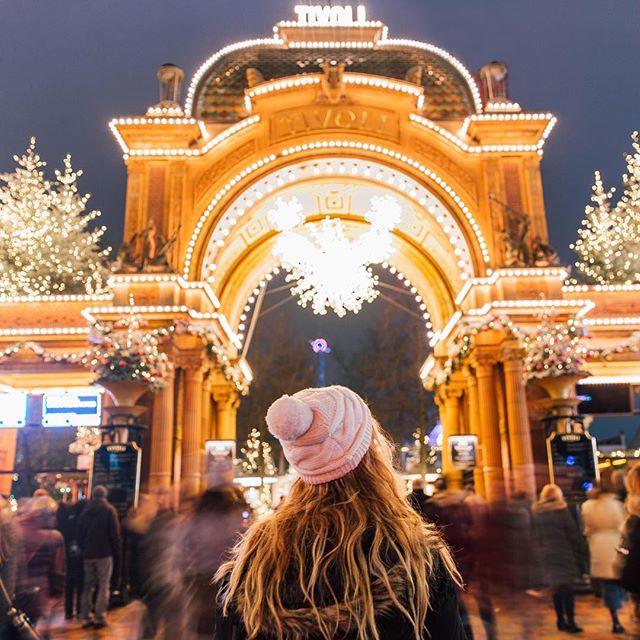 "Tivoli is the oldest theme park in Europe. Come Christmastime, it is transformed into a winter wonderland. Christmas trees, elves and reindeer decorate the park and everything is covered in a light dusting of snow and wrapped in twinkling lights."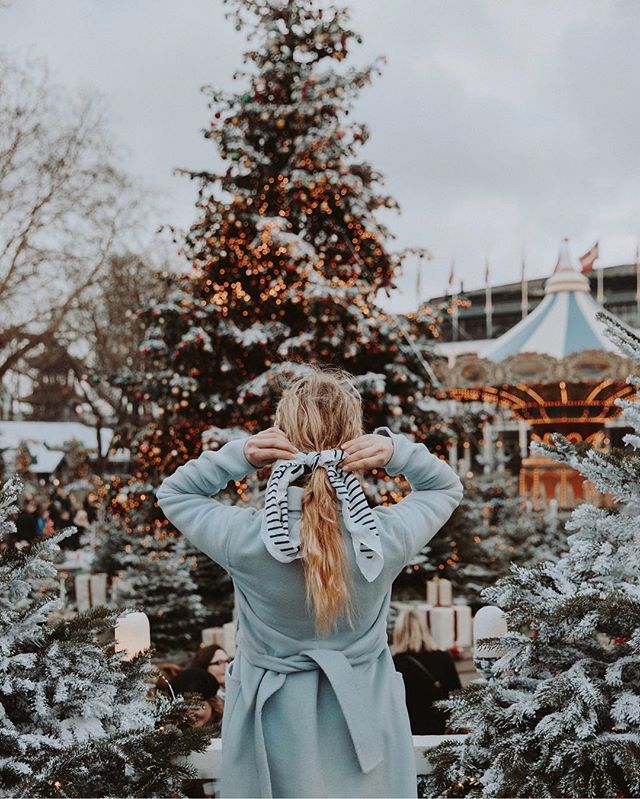 There are countless stalls selling Christmassy treats and dozens of rides to choose from. It truly is a magical place!"
"I'd suggest buying a bag of warm sugar-roasted almonds and a mug of the ever-present glögg before going for a wander through the rides."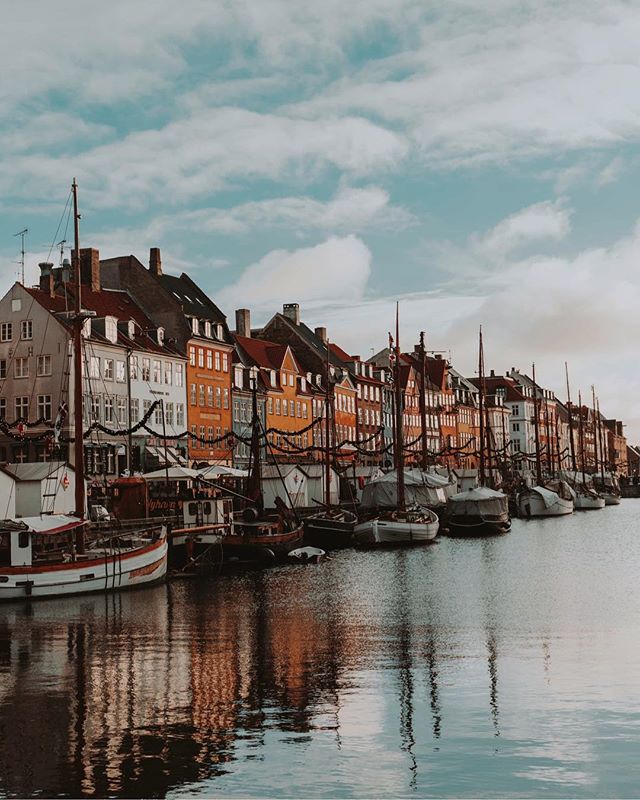 Aside from Tivoli, I recommend going for a stroll along Nyhavn, the famous canal lined with colourful 17th century buildings. During the day it is one of the most picturesque spots in Europe, and at night its bustling restaurant scene is lit up with thousands of festive fairy lights."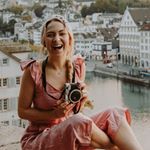 Huge thanks to Nicola for sharing her favourite Christmas markets in Europe and her wonderful photography with us. You can catch up with her travels over on Instagram or on her website.