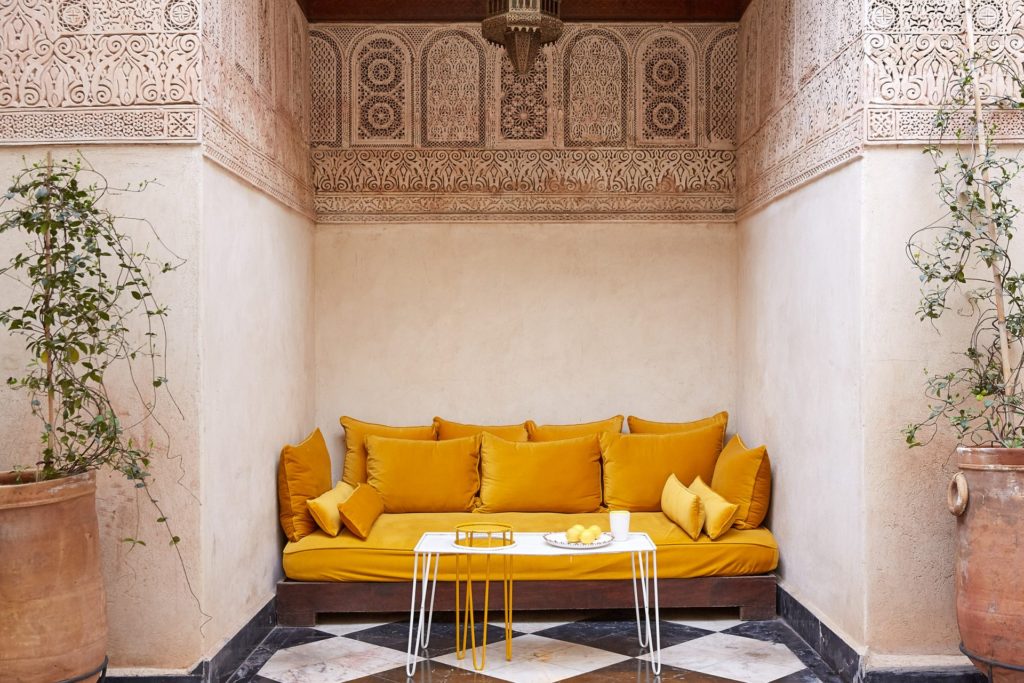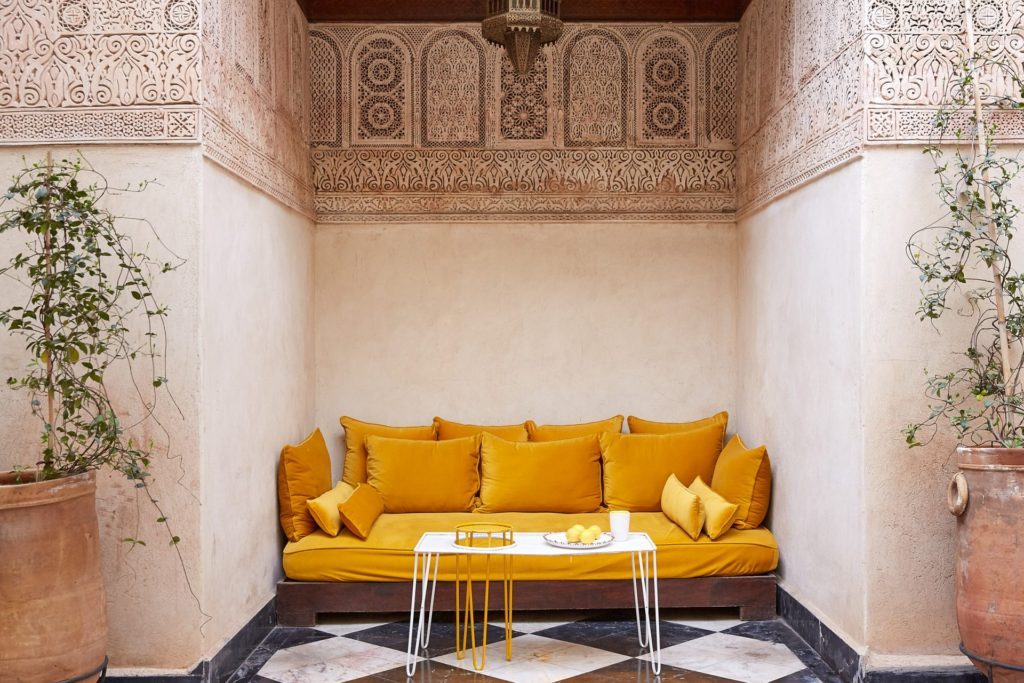 One of the most Instagrammed interiors on the internet, El Fenn in Marrakech is the stuff interior design dreams are made of. This boutique hotel is sophisticated, colourful, contemporary and true to its roots. And it succeeds at being all of those things all at the same time. Here we go behind the scenes with Megan Lloyd Davies, El Fenn's social media maestro, to discover some of El Fenn's interior style secrets.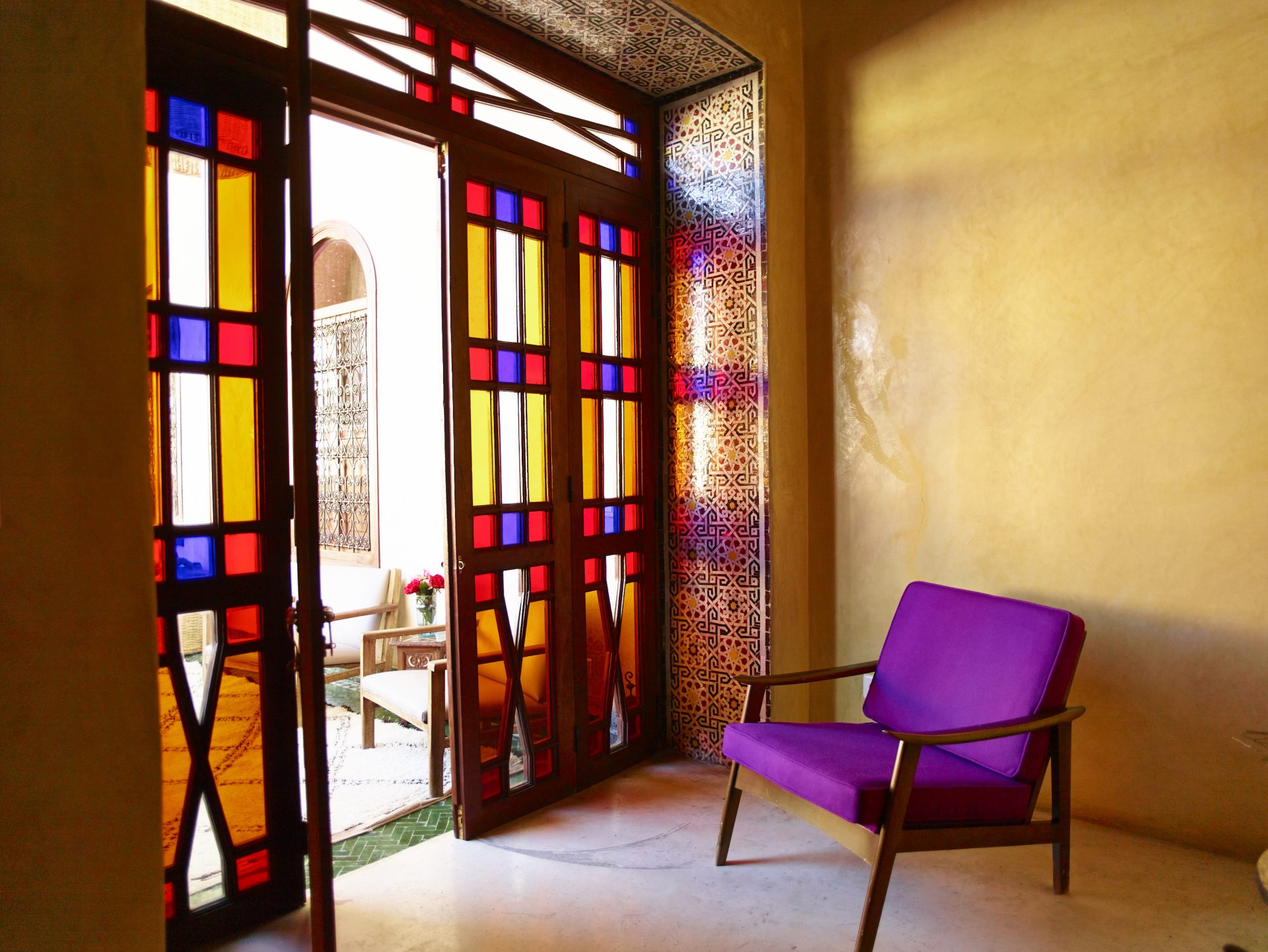 El Fenn was born out of the ruins of a grand, derelict building, stumbled upon by friends Howell James and Vanessa Branson. Their desire to see this crumbling riad rejuvenated was realised when El Fenn opened as a small guest house a few years later. But renovations didn't stop there. Neighbouring buildings became available allowing space for further rooms, suites and a spa. And over the past few years, El Fenn has undergone yet more transformation under the guidance of managing director and interior designer, Willem Smit. It's now a 28-room boutique hotel in the heart of Marrakech, renowned and recognised for its unique design flair.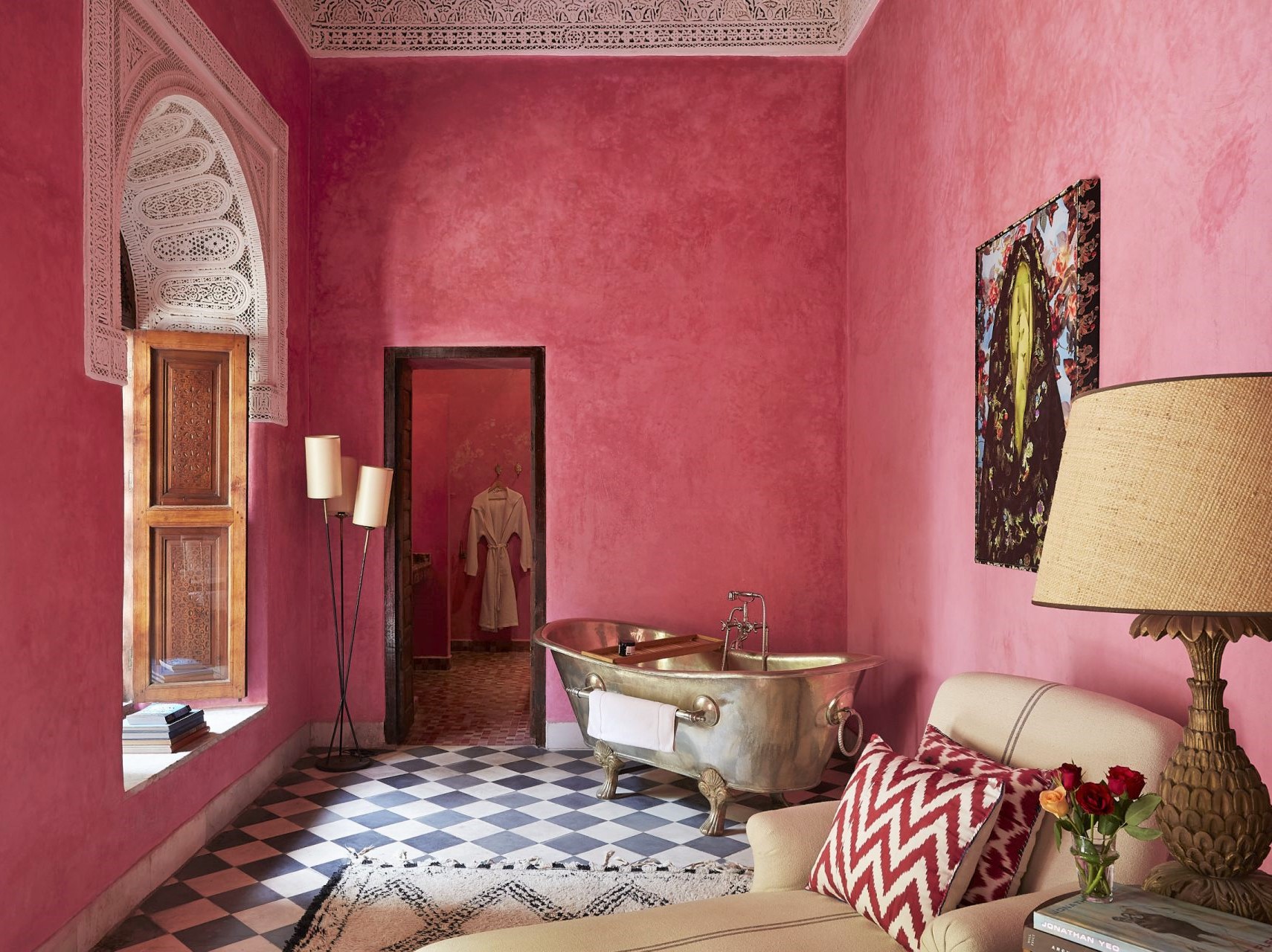 "We like to think of it as Morocco meets rock and roll plus a bit of luxe," says Megan when we ask her for a definition of El Fenn's interior style. Rock and roll comes in the form of a punchy colour palette. From teal blue to pillar box red, hot pink to saffron yellow, a striking rainbow of colour is one of El Fenn's defining features. And luxe goes without saying when you've got plush velvet sofas, roll top baths and hand-embroidered Egyptian cotton bed linen to sink into.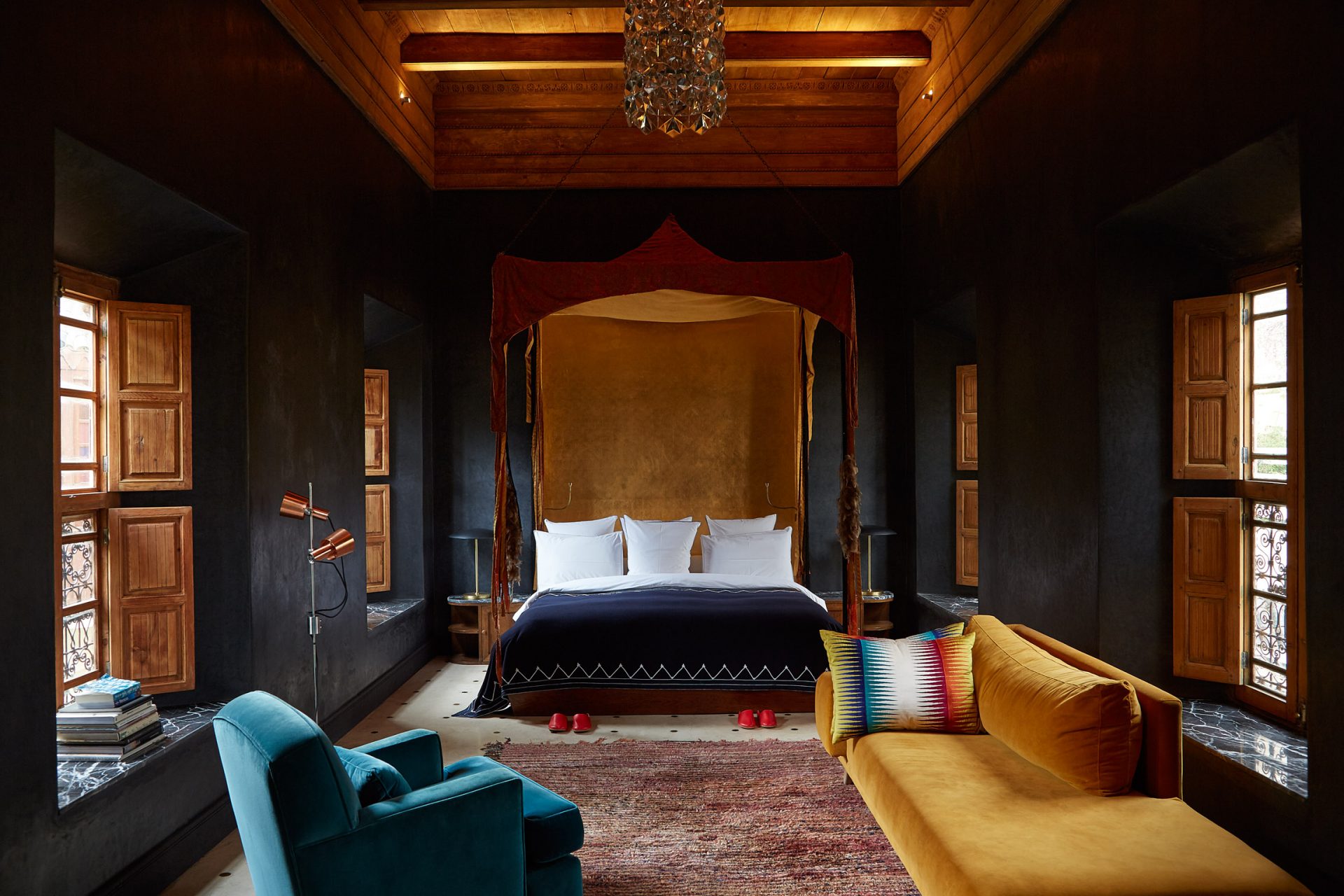 But the beauty of El Fenn is the way in which contemporary interior chutzpah sits so exquisitely alongside traditional Moroccan design. The existing form of the riad has been retained. Rooms are based around interior courtyards, shaded by a jungle of greenery. And there's a rustic roof top terrace from which to enjoy views of the city's iconic Koutoubia Mosque. "Sitting up there at sunset and listening to the call to prayer is magical," says Megan.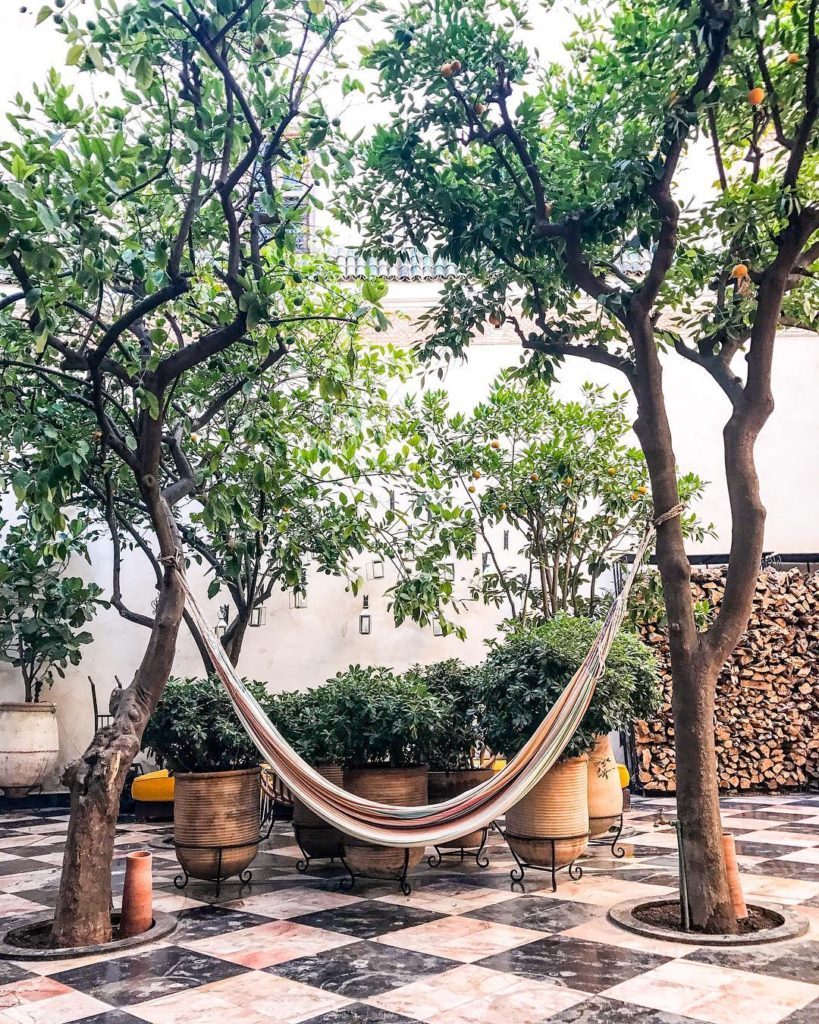 The hotel has also made the most of the rich artisan culture in Marrakech. "Moroccan interiors are all handmade" Megan tells us. At El Fenn age-old interior elements such as zellige tiling and hand-carved cedar wood ceilings have been restored. Tadelakt – a form of hand-mixed lime plaster – is another Moroccan design staple, one that has been used to make El Fenn's walls pop with colour and texture. Furniture is either bespoke or sourced from local flea markets, hand-cut lanterns diffuse light along hallways and Moroccan rugs, woven with meaningful symbols and stories, lie upon ornately tiled floors.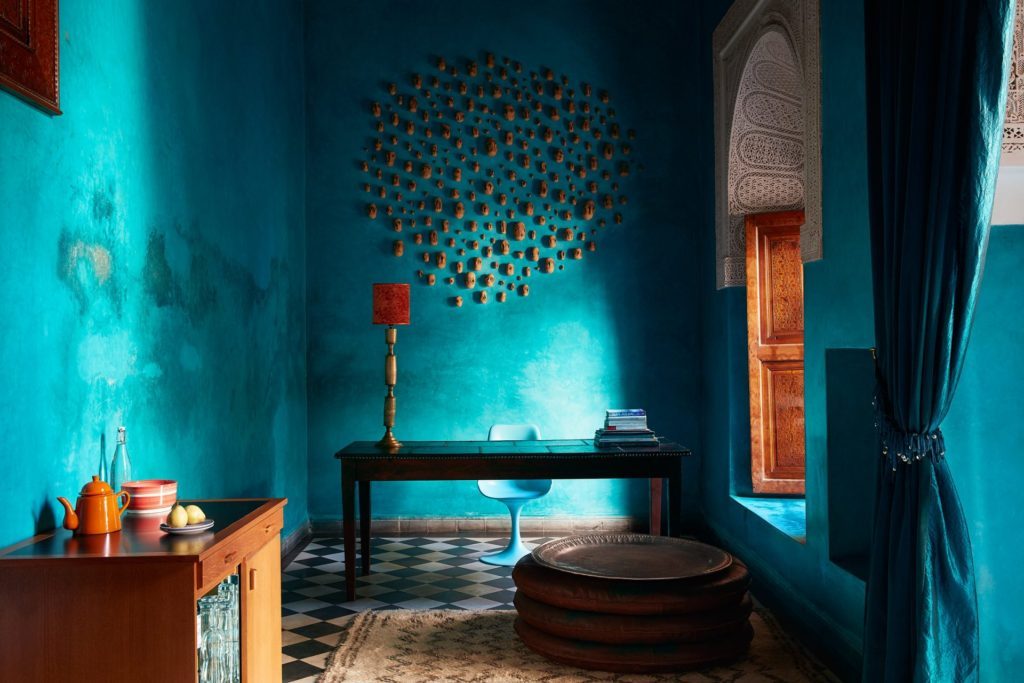 "The original design elements are still there but it's all been very glamorously updated," says Megan. And it seems El Fenn is forever an exciting design in progress. Willem spends hours sourcing interior items and is always on the lookout for a new addition. "Each time you walk into the hotel you find something different. It's something that guests really enjoy. We have a lot of people who come back again and again and they always find something new." Whether its candlelit lanterns in the courtyard, new artwork adorning the walls or just a plush new cushion on an oversized couch, there are plenty of little design delights in which to revel at El Fenn.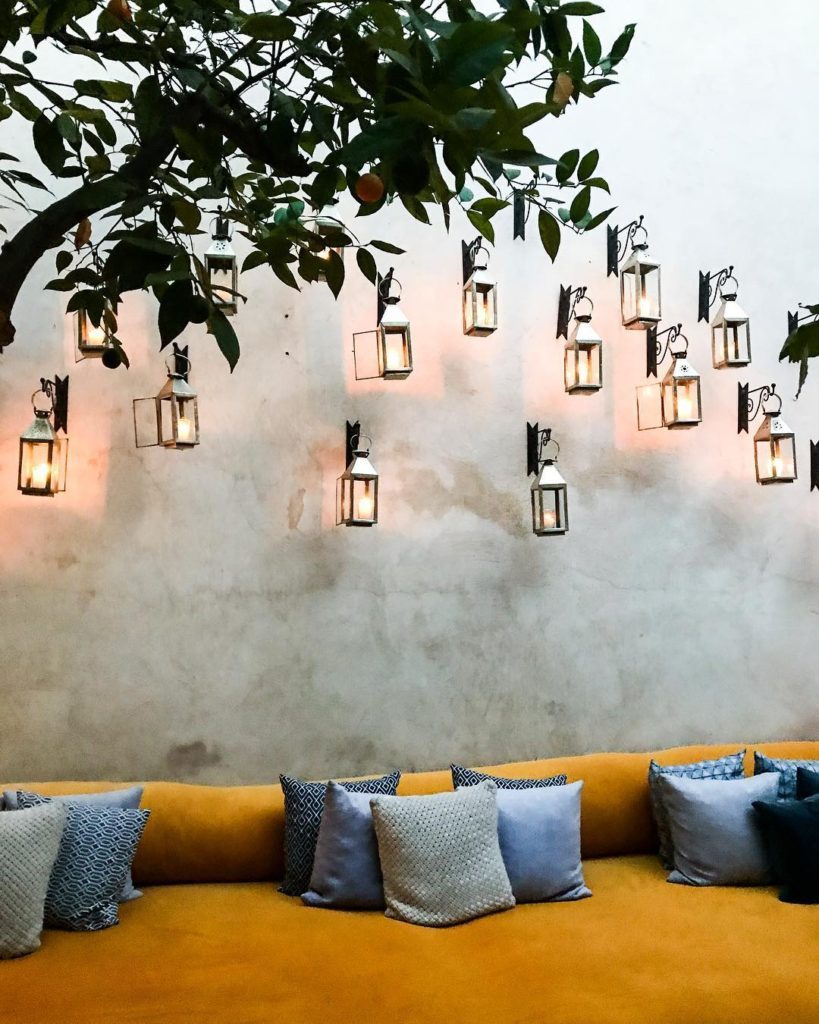 Every colour, room accessory and piece of furniture works towards the hotel's primary aim – giving guests the ultimate laid back luxury experience. In hidden nooks and cosy corners, guests can enjoy afternoon mint tea and cake. Or they can lounge by the pool till sunset when the scent of potted herbs and flowers overtake the senses. "El Fenn is like a low key house party for people from all over the world," says Megan, "Shoes are optional, breakfast goes on until 11am. We're not the place to go if you want butlers and very formal service. But if you're looking for great decor and food, relaxation and a short walk to the souk, then we're for you."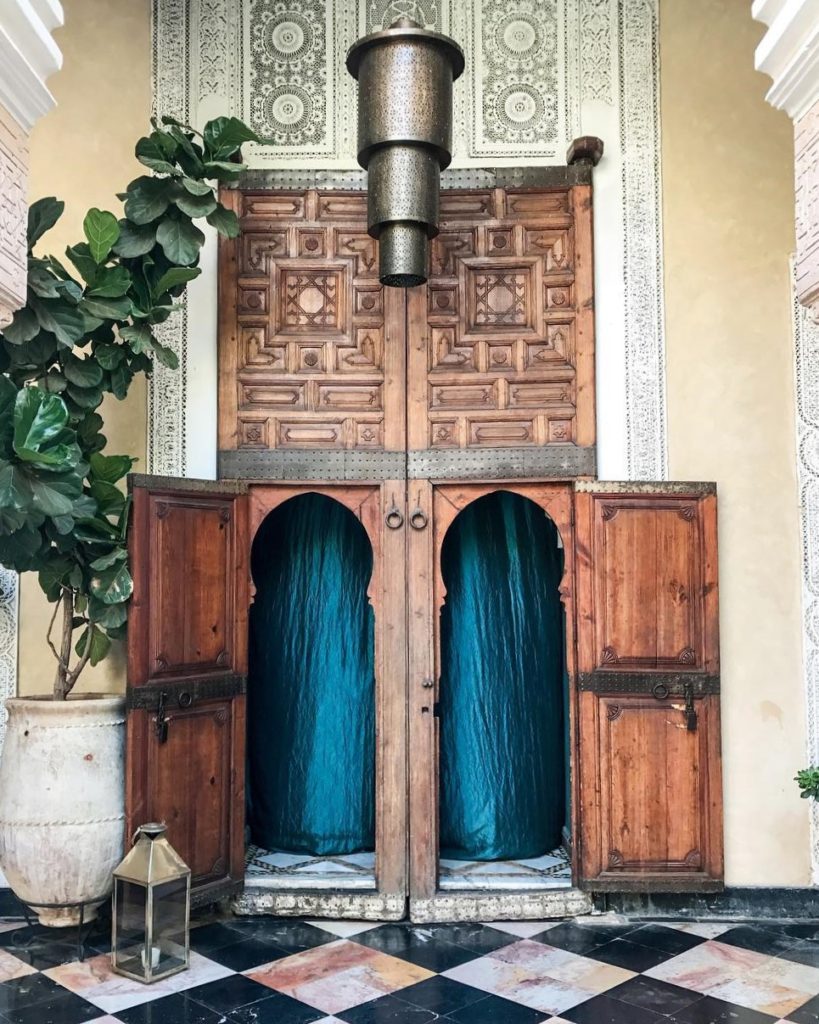 With so much on offer, some guests never make it past El Fenn's grand twin front doors. But those who do, find themselves just steps away from Marrakech's vibrant medina. The old town's central square, Djemaa el Fna, is just five minutes' walk away. And the narrow alleyways of the souk, where artisans continue to work using techniques developed centuries ago, is nearby too. The city of Marrakech, says Megan, is "exotic, captivating, energising, hospitable, noisy on the outside but tranquil on the inside". It's a spirit and a personality perfectly captured by El Fenn's stunning interior design.
Huge thanks to Megan and El Fenn for giving us a behind the scenes look at their stunning hotel. See more of El Fenn's interior gems over on Instagram or the hotel website.