Heading back to the office soon? You're not alone.
Many workplaces are adopting hybrid working models – which means many of us will be splitting our working week between home and the office.
For some, the move back into company HQ feels a little daunting. We've become pretty accustomed to comfy slipper socks, our favourite brand of coffee and a very relaxed commute.
But whether you're reluctant to leave your cosy home workspace or you're looking forward to the buzz of a busy office once more, a few home comforts can help to ease the transition.
Personalise your desk with the photographs and memories sure to make you smile and your workspace will feel much more welcoming.
Ready for some inspiration? Check out the personalised photo ideas below.
.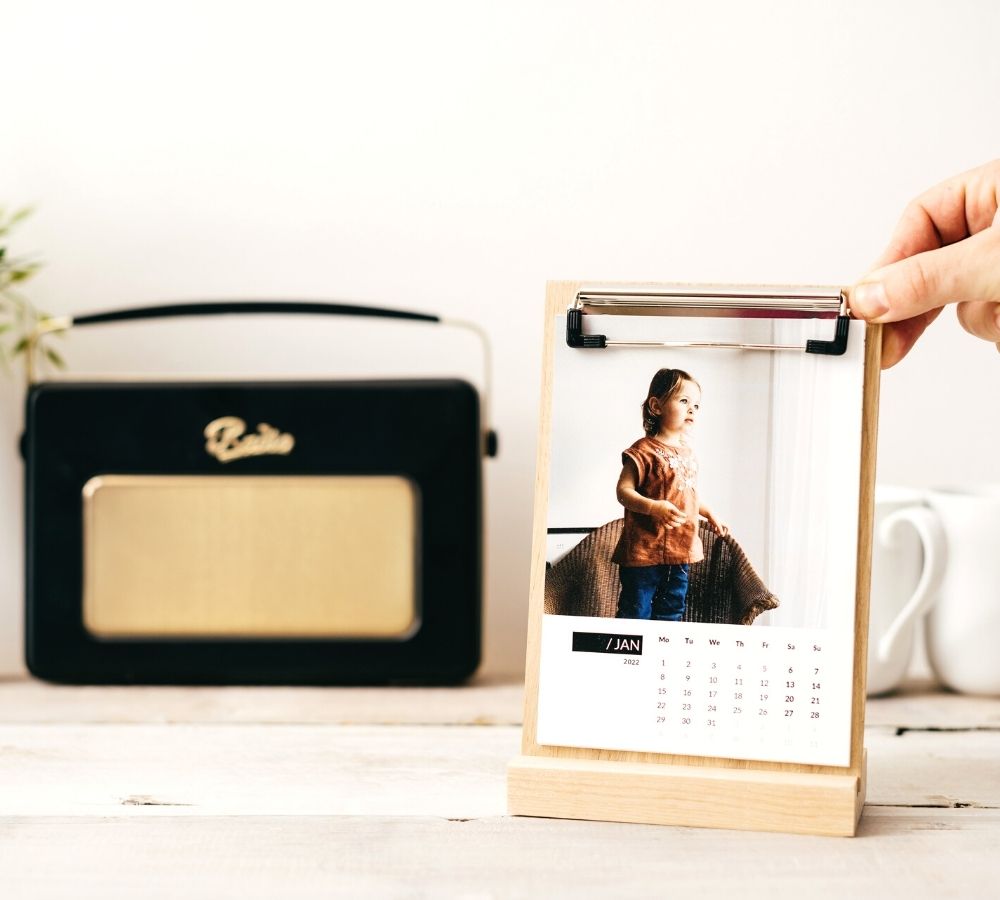 Get up-to-date with a clipboard calendar
Enjoy your most special memories every day of the year with our clipboard calendar. Made from sustainable walnut wood, it's a stylish and practical way to personalise your desk.
The clipboard calendar comes with its own stand and displays 12 of your favourite photographs – one for each month.
The best bit? Your calendar can start at any time of the year – so you don't have to wait for 2023 to roll by to make this contemporary calendar part of your workspace.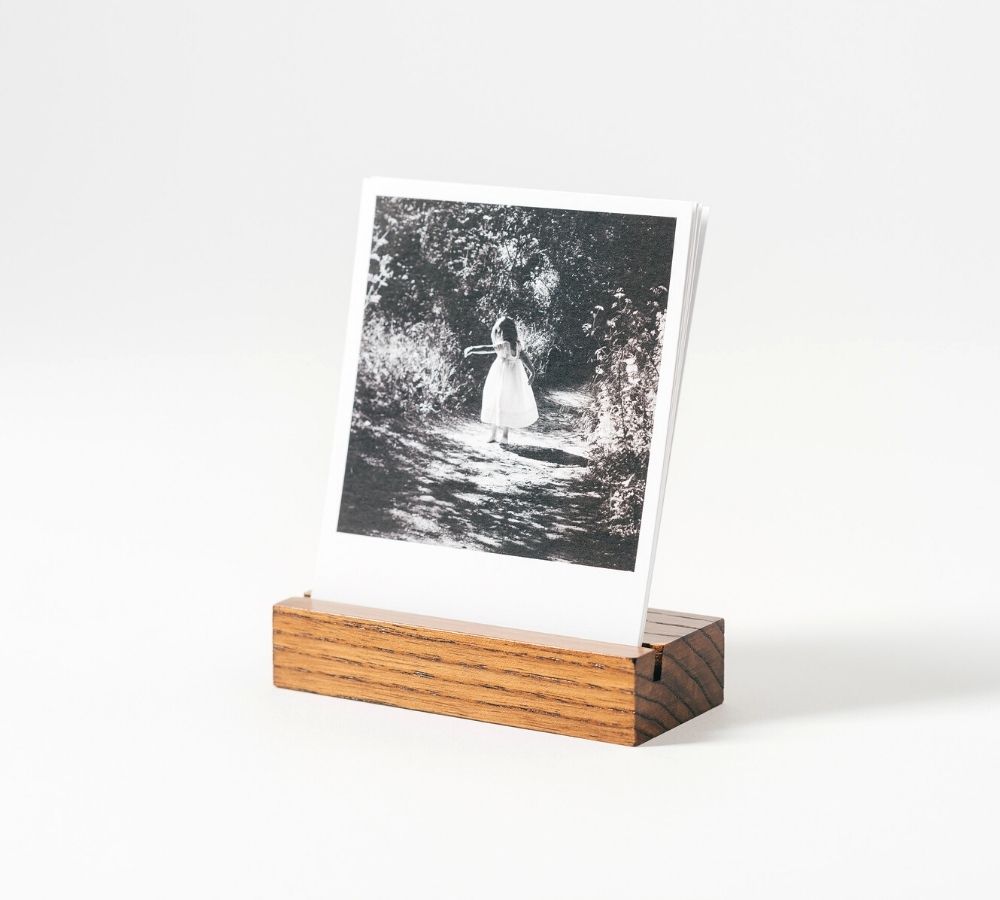 Switch up your view with a wood block and prints
Want to bring a bit of variety to your desk? Then our wood block with prints is the perfect solution.
A dinky little stand (made from reclaimed wood) provides a home for 16 retro prints, proving that you can personalise your desk even when you're short on space.
Simply upload your favourite images and then rotate them each day or each week.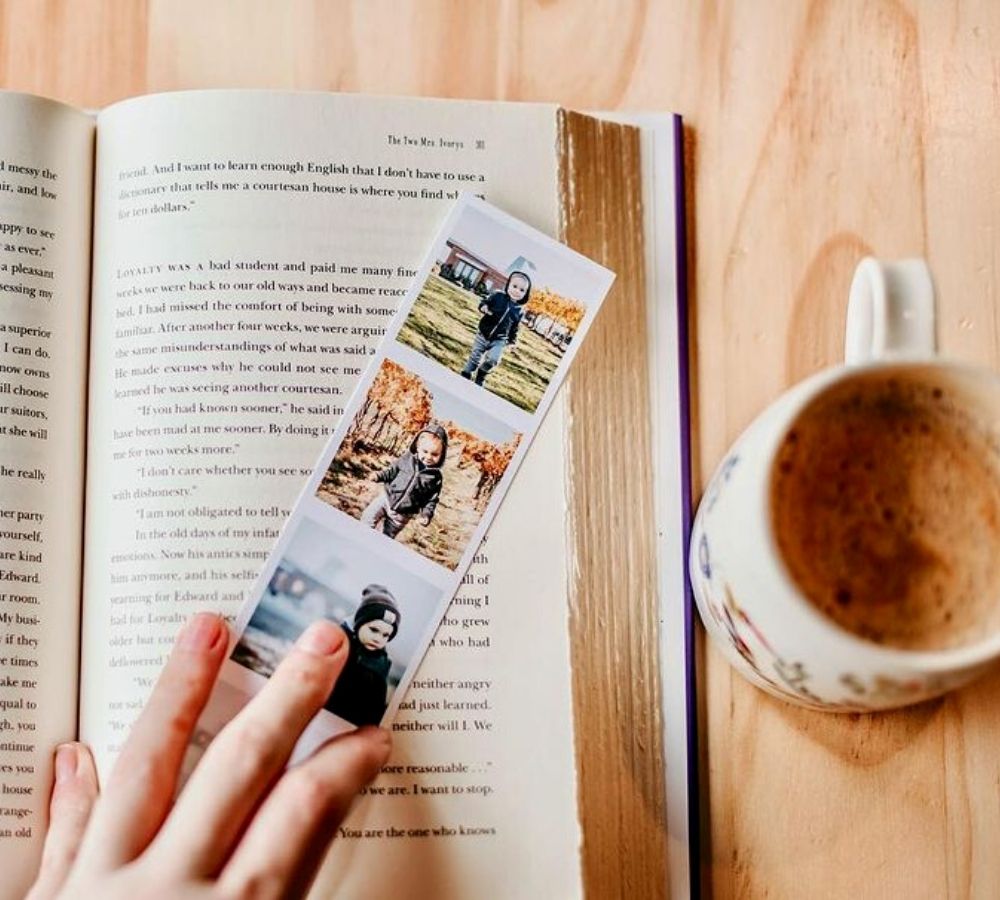 Save your place with photo strip bookmarks
Liven up your workplace reading with your very own photo strip bookmarks.
Just select four images per strip to create your own retro-style prints – and never lose your page again!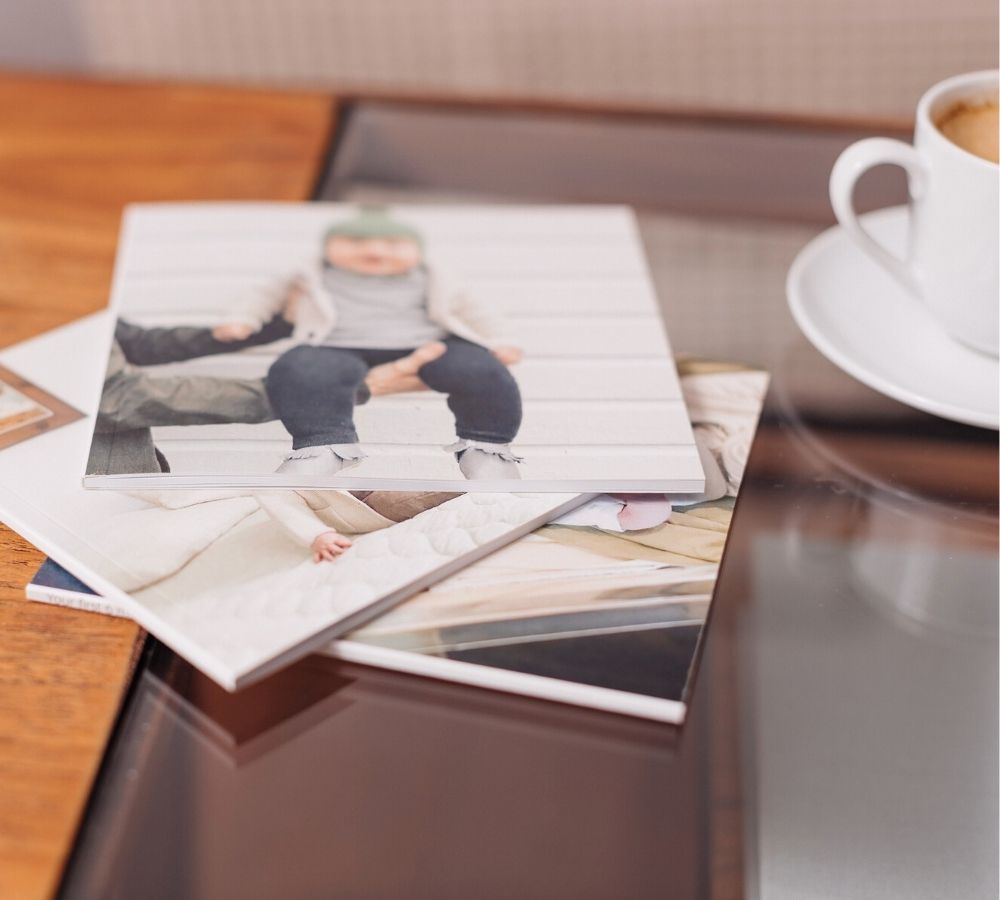 Flick through your favourite moments with a softcover photobook
When calls and emails and meetings get a little too much, it's time for a coffee break. But don't use that downtime to doom scroll on your smartphone or catch up on the latest celeb gossip!
Instead, find your happy place by flicking through a softcover photobook, filled with your favourite moments.
Kept safely atop your desk, a personalised photobook will provide a few minutes of peace and plenty of smiles during your days in the office.
Give memories a permanent home with a table top frame
Extra special moments deserve extra special treatment. So place one of your favourite photographs in a beautiful, mounted, solid wood frame.
Sitting pride of place on your desk, you'll brighten every working day with memories of the people and places you love.
Want more ways to personalise your desk and your home? Shop the full range of unique photo products at the Inkifi store.