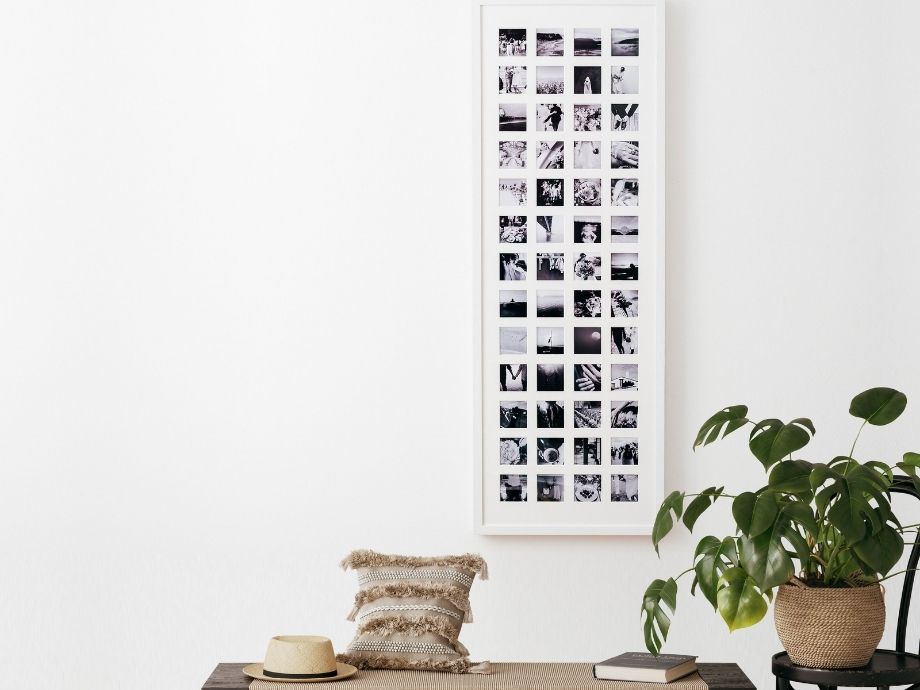 Warmer, sunnier days are on the way. Embrace the energy and natural beauty of spring by welcoming the season into your home.
Here we take inspiration from our community and their fresh spring décor ideas. They show us how – without making drastic changes – we can create that spring feeling of renewal and rejuvenation in our interior spaces.
Bring the outside in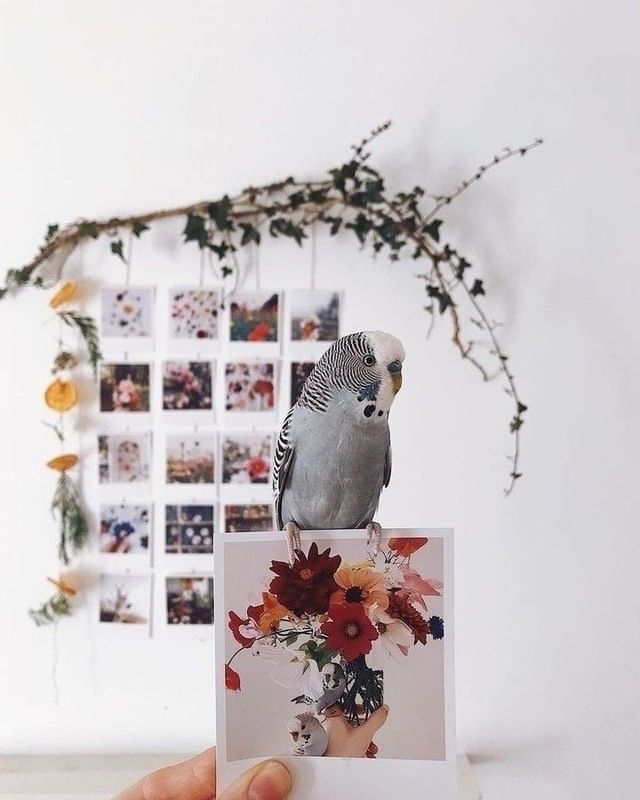 With the coming of spring, it's time to get outside and experience nature in all its glory.
But if those April showers are more torrential than you might have hoped, you can still enjoy the great outdoors from the comfort of your own home.
Bring the outside in with plants, foliage and prints that follow the same theme. We love what @blowyinthewind has done with our retro prints and a few natural elements.
Keep family and friends close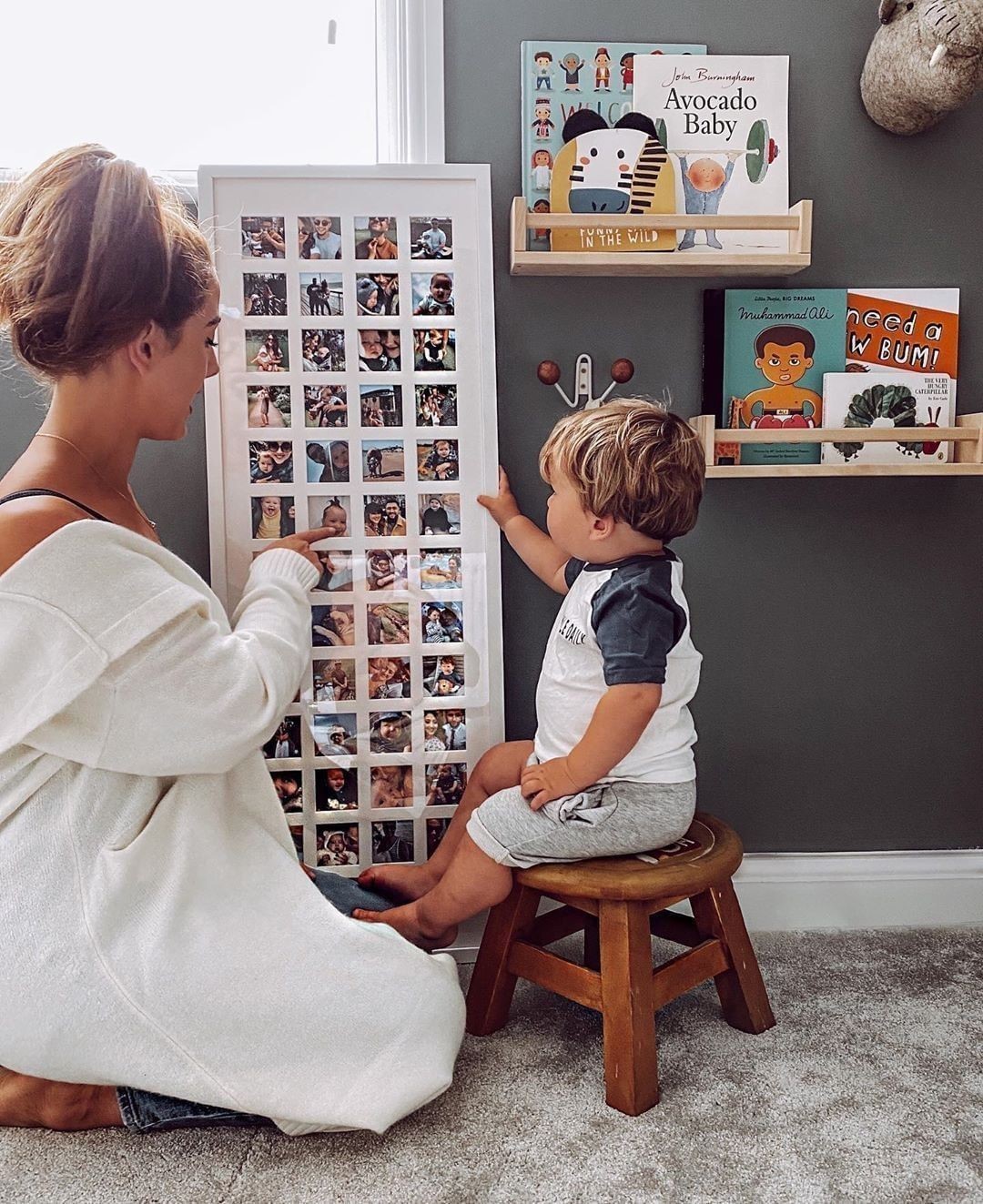 We may have spent the winter hibernating at home, but once spring has sprung social diaries start to fill up again. We'll soon be making lots of new memories with family and friends.
In the meantime, keep loved ones close to your heart. Photographs of happy times spent together look so much better off your phone and in a frame.
And – as they found in @thewillishome – they make a great talking point too!
Welcome in the light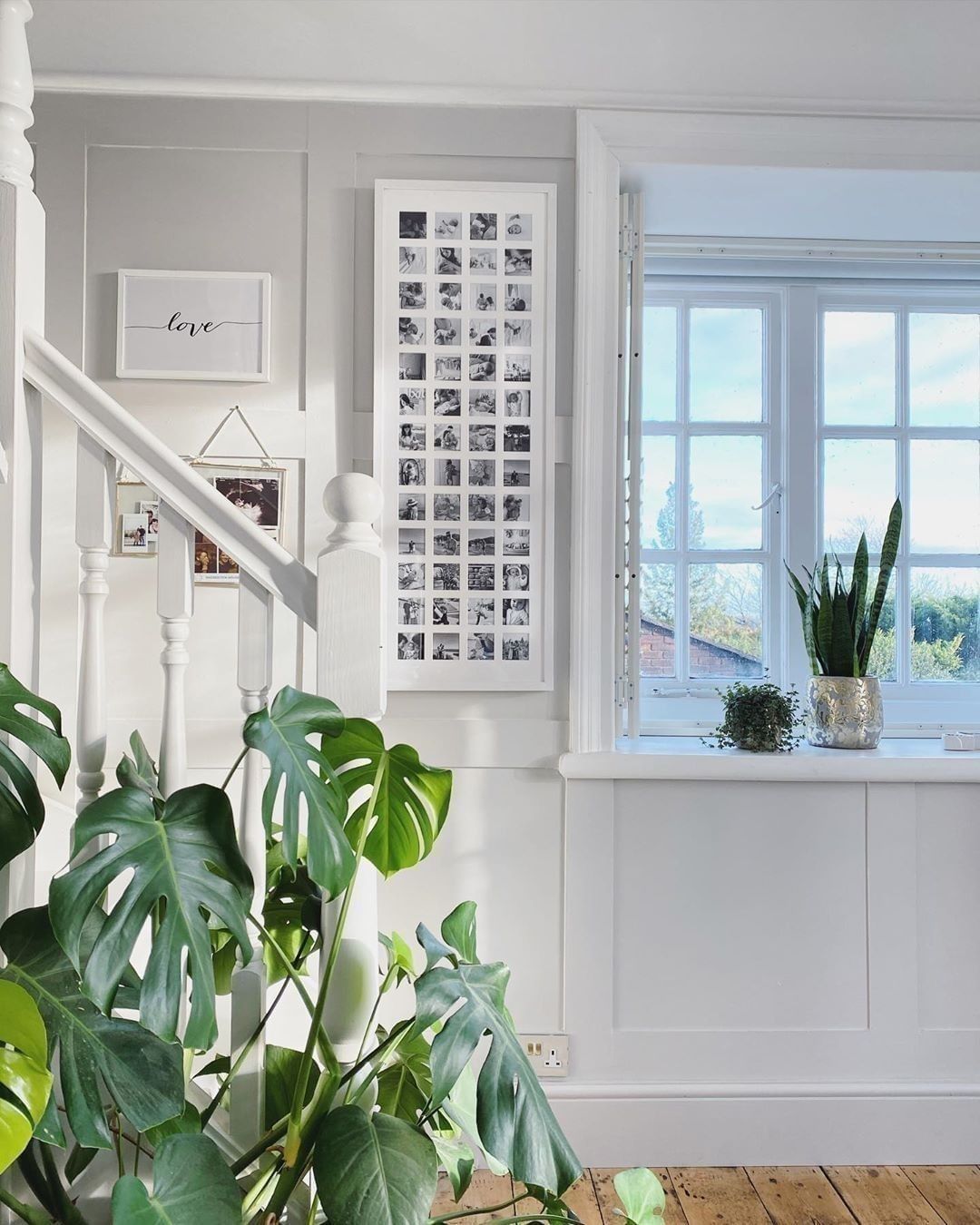 Spring is the perfect time to give your windows a refresh. Give them a clean, dust the blinds and open curtains wide to let in that beautiful spring light.
Once you've created bright and airy spaces, take a leaf out of @rvk_loves' book – keep things simple by adding greenery and meaningful prints.
Bring new inspo to your workspace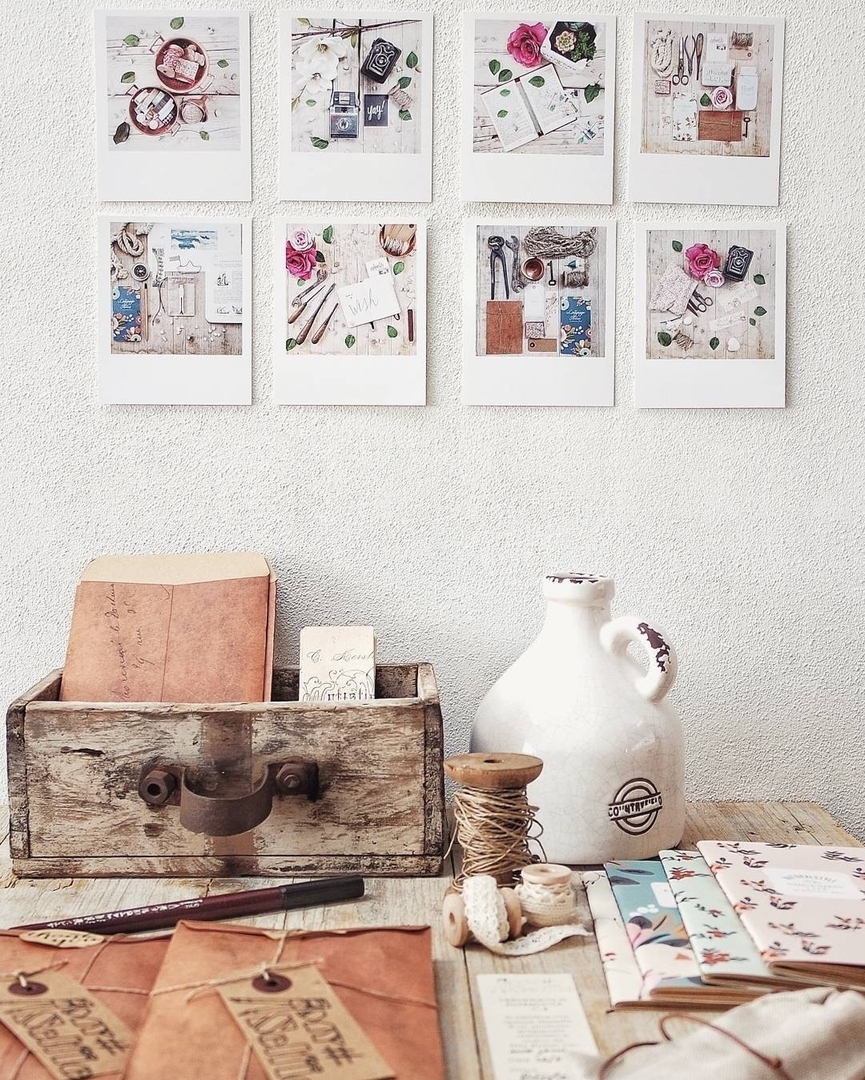 Inspiring. Motivating. Energising.
A home office should be all of the above. So if you're bored of looking at the same old view from your desk, it's time to put some spring décor ideas into action.
We love how @mys.cottage has used our retro prints to bring some colour and interest to her workspace.
Embrace pastels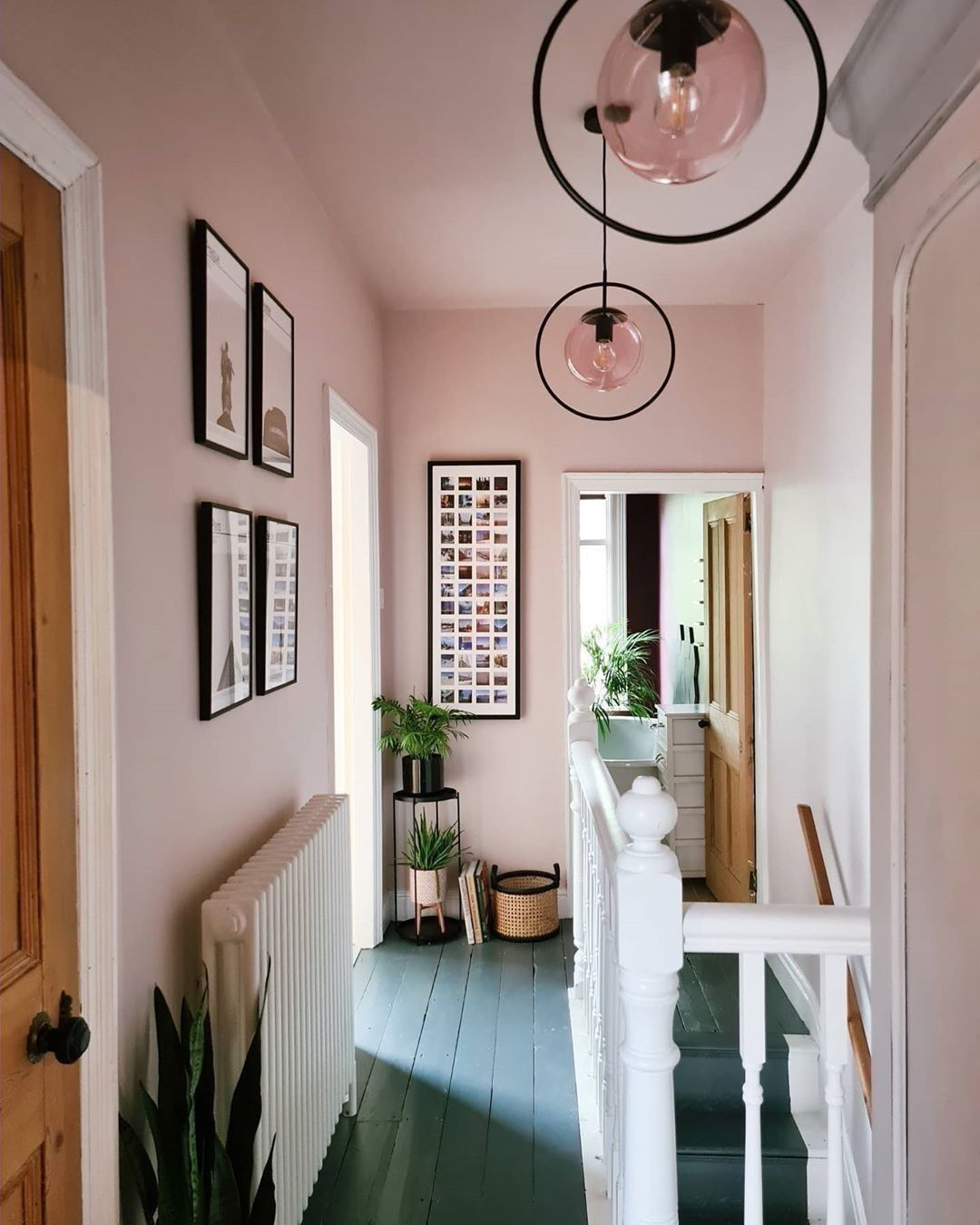 You can't scroll through Instagram these days without finding an interior full of colourful pastel shades. It's definitely the décor trend of the moment and one we're very tempted to try this spring.
We love the pretty pink shade @homeonthegrove has used in her hallway and the black framed wall art, which makes the space feel cool and contemporary rather than chintzy.
Update your accents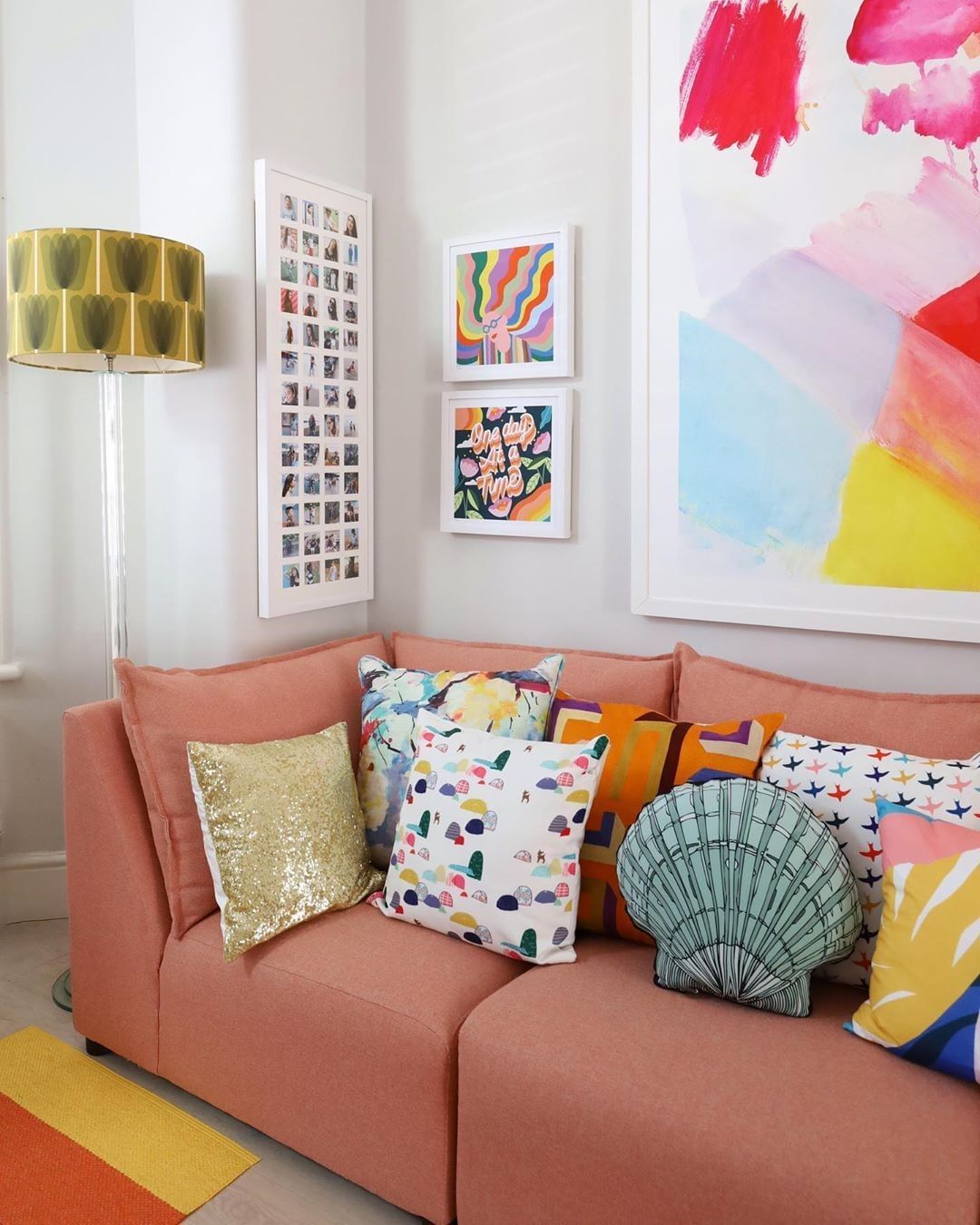 Don't fancy getting out those paintbrushes? You can still bring colour and energy into a room with some new interior accessories.
Cushions and rugs are a great place to start. But don't forget that wall art can really pull a colour scheme together.
Here, @littlebigbell shows us how it's done with wall art and framed photography all in complementary colours.
Pare things back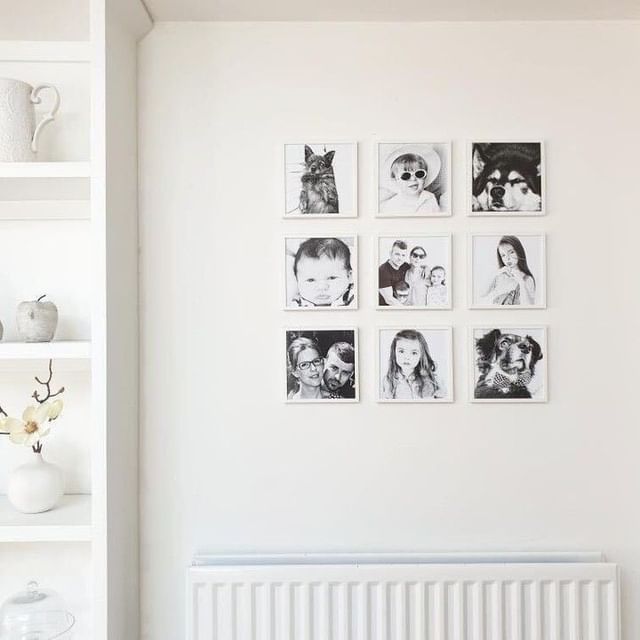 If you prefer to keep things simple, you might want to get back to basics this spring. Embrace (or rediscover) a minimalistic scheme for your interiors.
Focus on textures, natural materials and muted colours. Then add in some black and white prints – featured here in our photo tiles – to really complete the look.
Freshen up with florals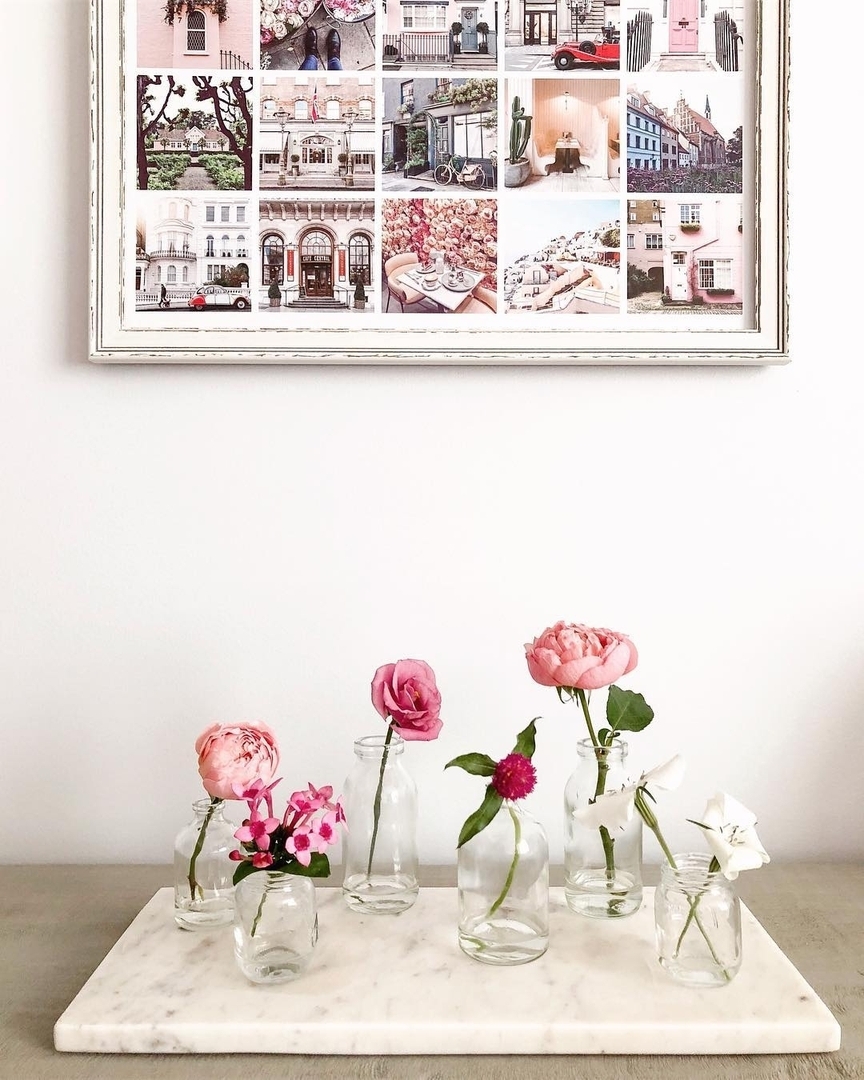 Nothing says spring better than a vase of fresh blooms. But wouldn't it be good if you could make that bouquet go further?
Bring spring to every room of your home by placing single stems in vintage glass jars and bottles. You can even add in some floral and pastel square prints – like @mylifestylememoir – so you can enjoy that spring feeling even after your blooms have faded.
Reawaken your wanderlust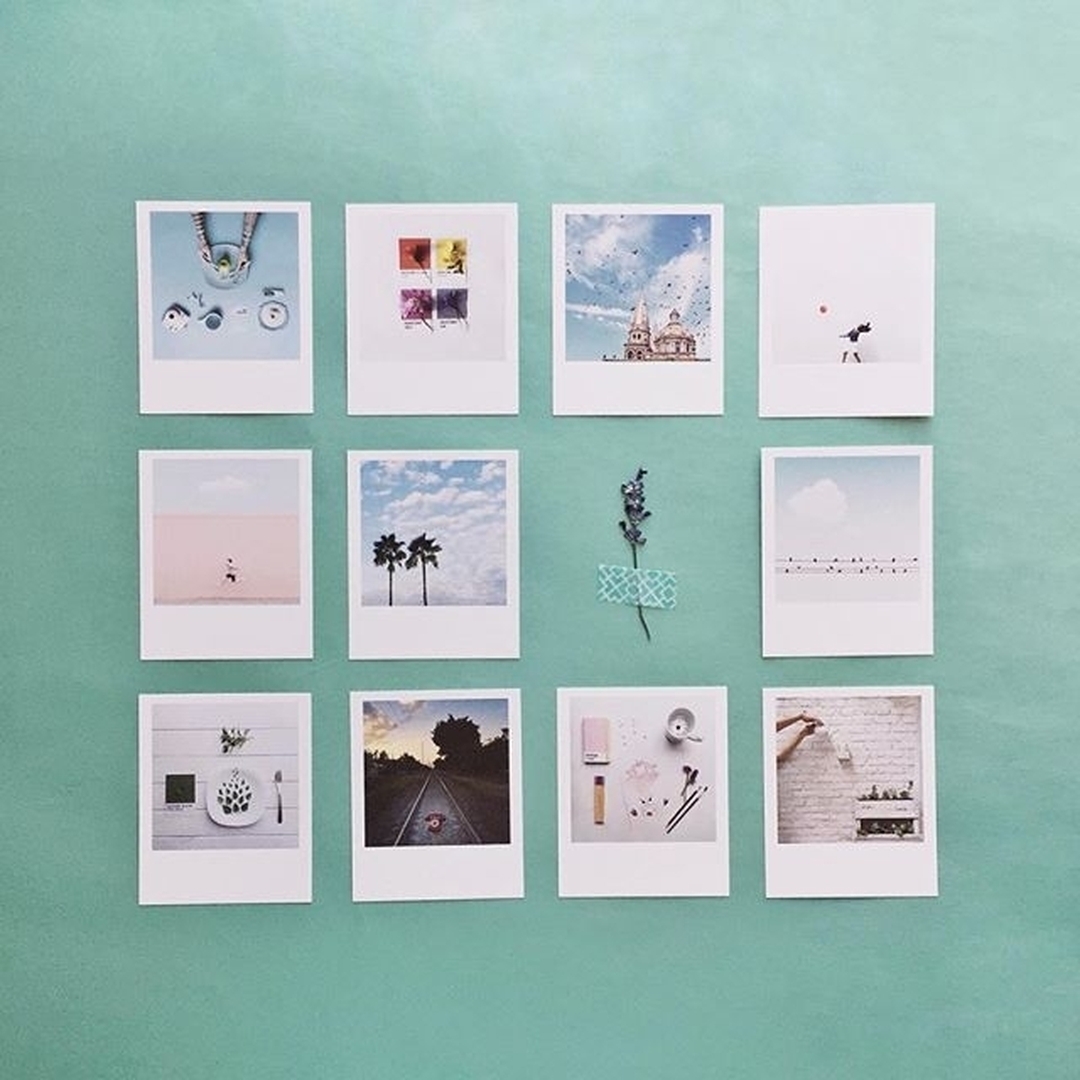 Spring is a time of new beginnings and fresh ideas. Whether you plan to travel this year or you're staying closer to home, reawaken your sense of adventure with some wonderful reminders of trips gone by.
They'll connect your spaces to the world outside and inspire you to seize the adventure in each and every day.
Mix it up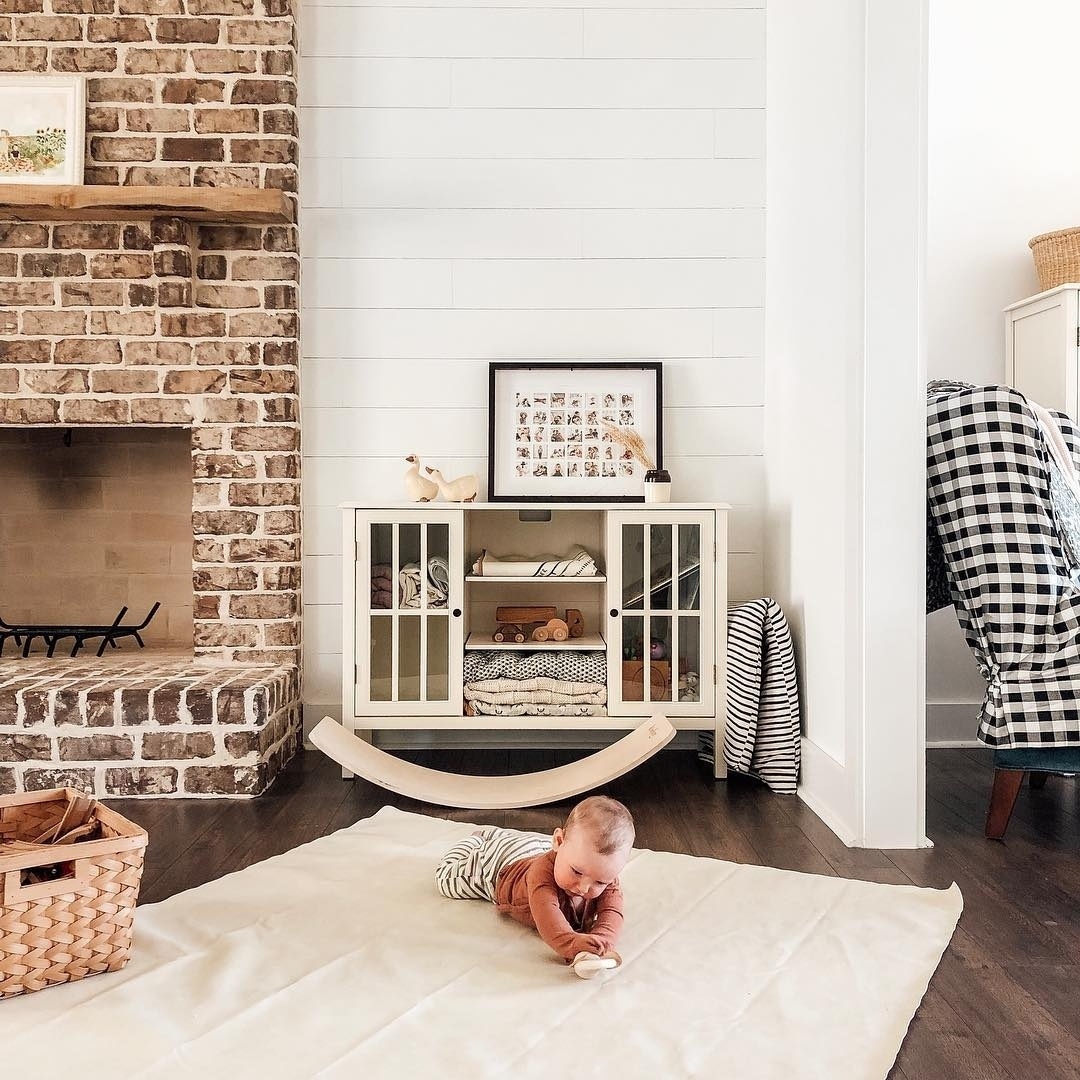 We love seeing framed wall art up on the wall. But if you like to update your space with the seasons, leaning prints up against the wall makes interiors really adaptable.
This spring, try rearranging your artwork and photographic prints. This super simple spring décor idea can breathe new life into your interiors and totally change the way you see a room.
Banish clutter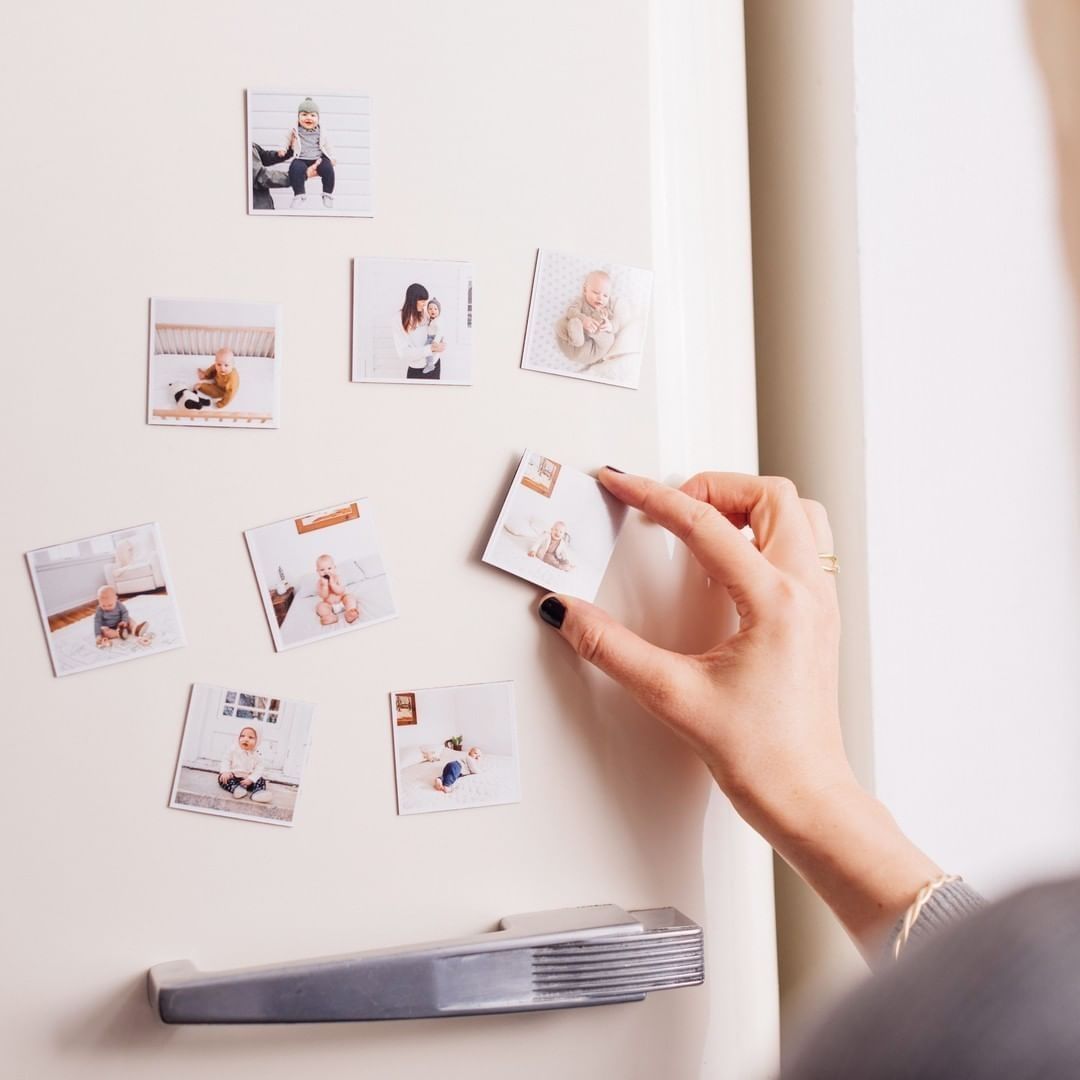 The family fridge always seems to collect clutter. Household paperwork. Kids' paintings. Maybe a few family snaps.
Why not give those photographs pride of place on your fridge door this spring? By filing away the clutter and adding square magnets, you make space for those perfectly imperfect memories of family life.
Discover under-utilised spacer
When you've lived in a home for a while, you stop noticing things – those little unloved spaces crying out for some interior design attention!
This spring, take a step back and try to see your interiors with fresh eyes. You might just find an alcove, a shelf or a corner that you can make beautiful and personal with a few well-chosen additions.
We love how @hannahargyle has styled this corner with a shabby chic chair, a stylishly dressed ladder shelf and our Instagram gallery frame.
Get creative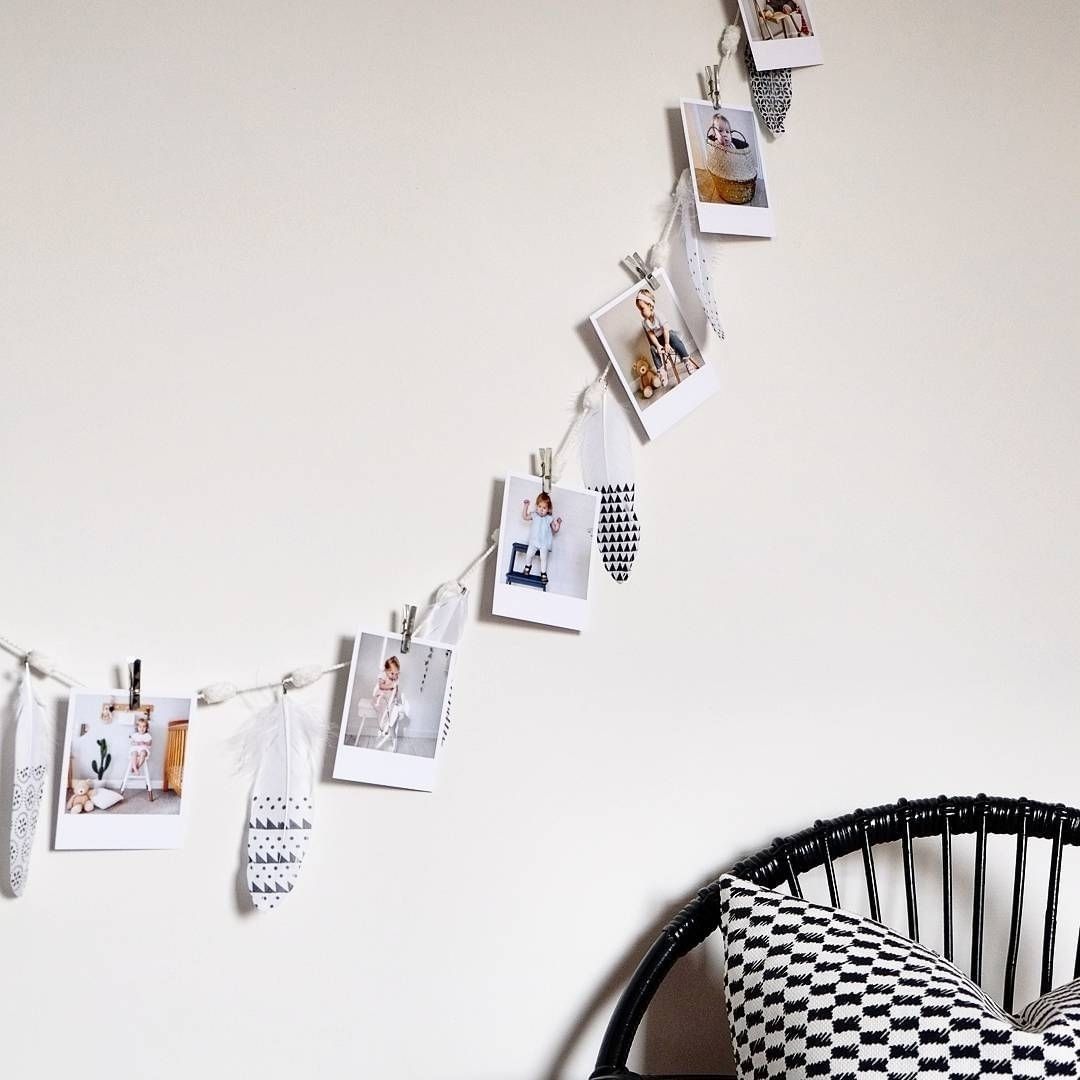 Giving your home an interior refresh doesn't have to mean investing a ton of time and money. As @little_york_house shows us – with a few retro prints, a length of string and some pegs, you can create wall art as unique as you are!
Get back to what you love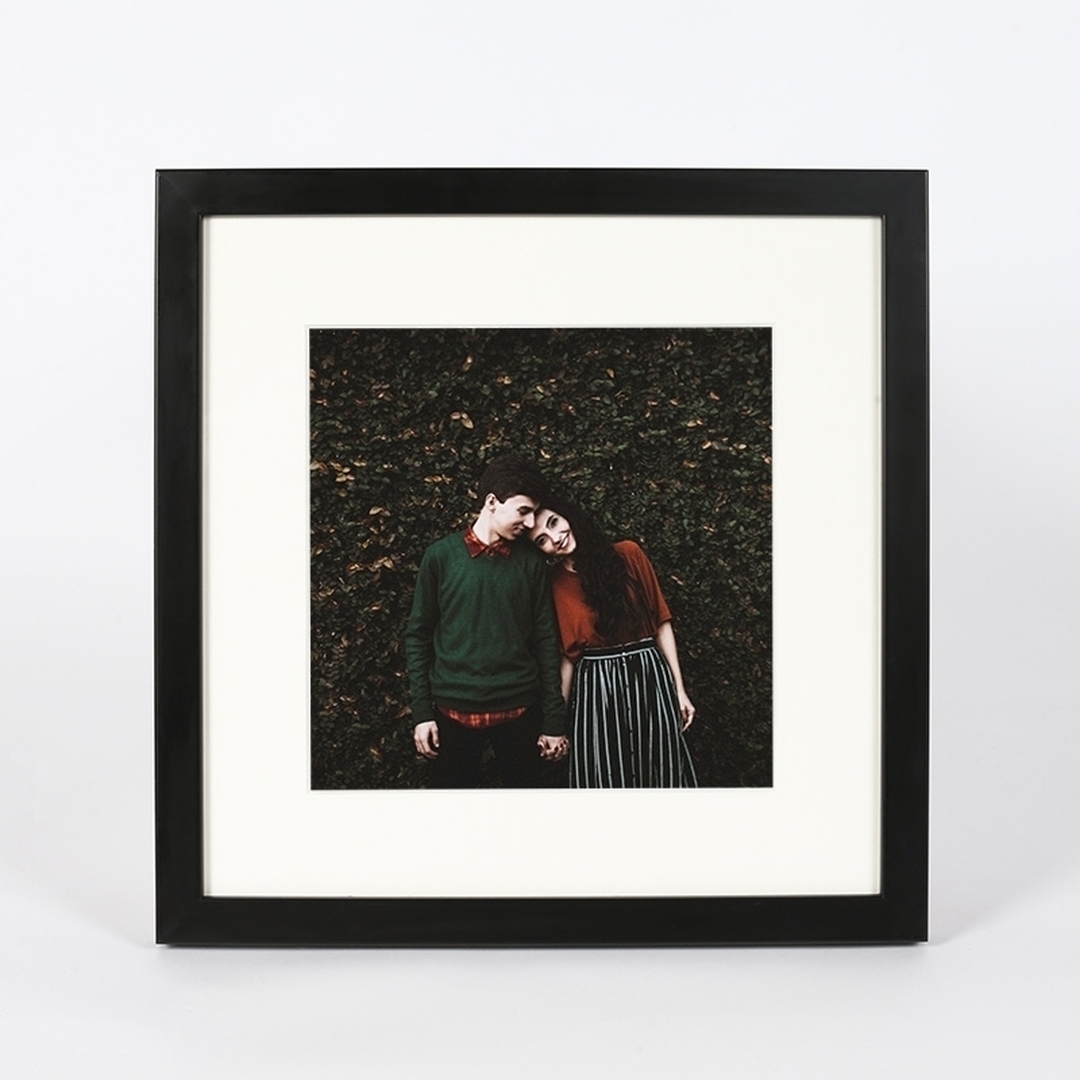 The beginning of spring is a great time to take stock, to reassess and reaffirm what matters most to you. Make your home a celebration of the people you love and the experiences you've enjoyed.
With a gallery print like this one, you can showcase the things you care about and the things that truly make you you. .
Ready to put these spring décor ideas into action?
Add a breath of fresh, spring air to your interiors with Inkifi's prints and framed wall art. Showcase just one image or 52 of your favourites, and welcome the new season into your home.