Special Price
£29.93
Regular Price
£39.90
Today You Save 25%
Crystal-clear, hand-polished acrylic, with a high-quality back-mounted print. The 1" thick Acrylic Prism creates a dramatic focal point for any desk, shelf, or mantelpiece.
The acrylic prism makes an ideal gift, letting you display portraits and family photographs in a contemporary style without the need for a picture frame.
Size: 6 x 6 inches or 8 x 8 inches.
Acrylic Block Photo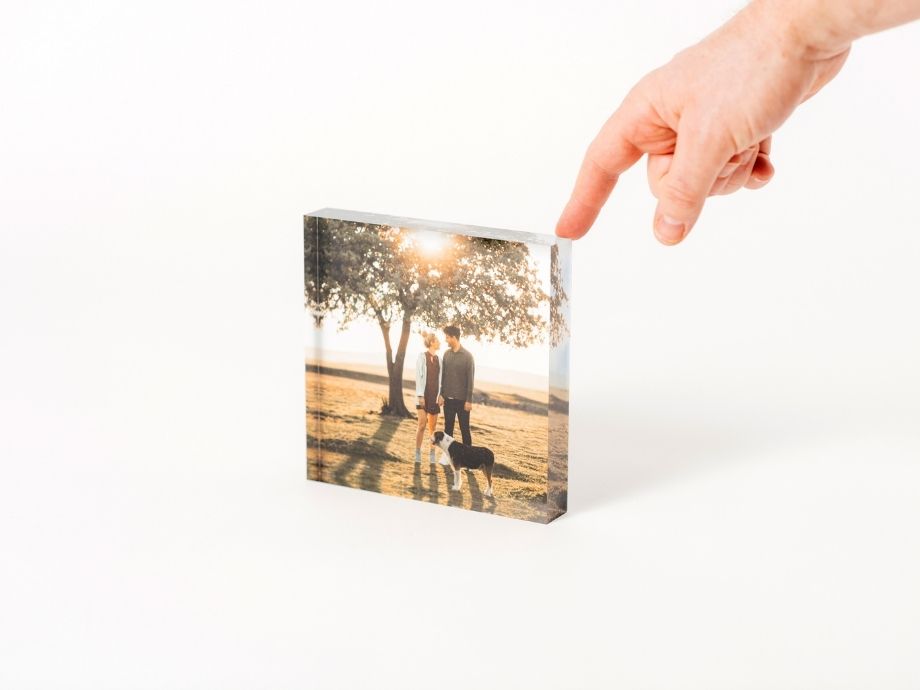 An acrylic photo block is the most effective way to bring your photos to life. They offer a real-life-like result with your photo of choice being displayed behind a glass block.
The glass photo block is crystal-cut and hand-polished. It is 1-inch thick, giving a luxurious and realistic life-like finish. The acrylic block frame appears as a prism, which encourages the photo to become a dramatic focal point.
As light bounces through the glass and back from the photo of choice, it brings the colours, the scene, and the photo to life.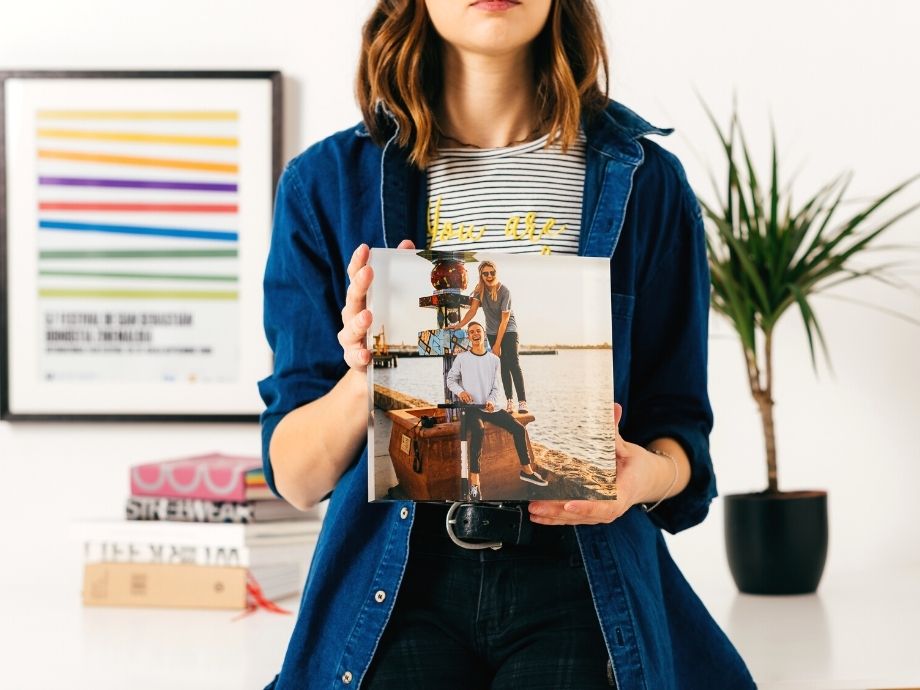 A photo block is the best way to modernize your home when you want to display photos. They do not need to fit with a colour scheme as the crystal-clear glass can fit into any interior. They are a contemporary alternative to wooden or plastic frames. They are free-standing too, which allows them to be displayed on desks, tables, or shelves.
Due to them being free-standing, this means there is no installation needed. All you need to do is choose your photo and you will be good to go. You can add this to any area of the home and enhance its look and personality.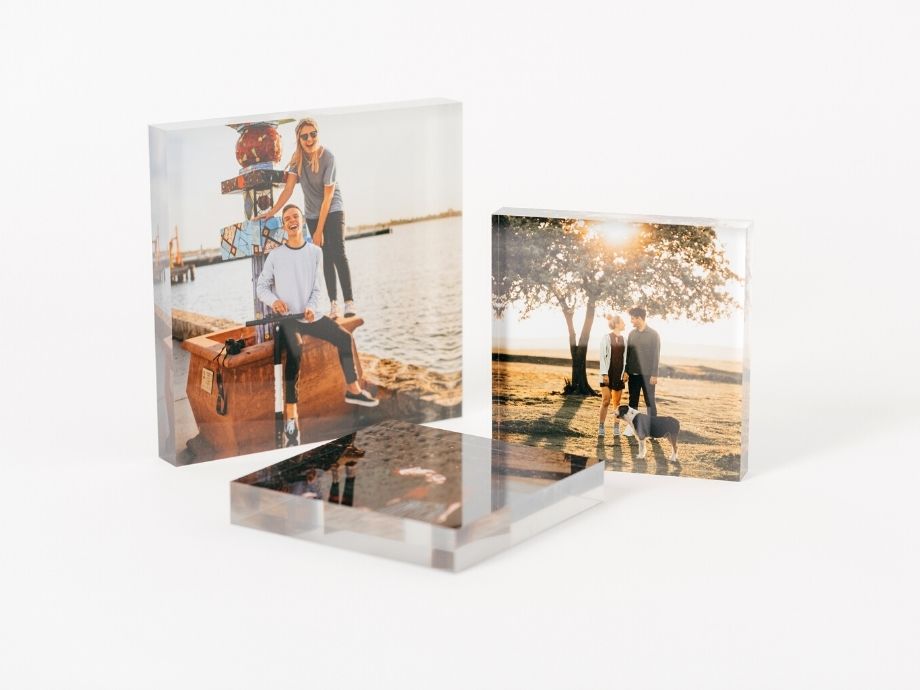 There are two sizes available - 6 x 6 inches or 8 x 8 inches. Therefore, there will be a size to cater to your needs. Whether you want something medium-sized and more intimate for your desk, then the smaller option is ideal. For those looking for something to be a centrepiece on their shelves, the larger size makes for an ideal choice. It will seamlessly blend into your interior while showing off what's in the picture in a real life-like way.
Assuming that you are searching for a fun better approach to show your most loved photographs, then, at that point, a customized acrylic photograph block is certainly the best approach. While photograph outlines are the customary method for showing photographs, photograph blocks offer a cool and a la mode arrangement. They can be set up anyplace and will forever look lovely.
The standard 6 x 6-inch acrylic photo block is a modest price of just £32. The larger 8 x 8-inch glass block frame is an additional £4, making it £36 in total.
Caring for your glass photo block is easy. It is just like caring for a mirror or window in the home. Simply wipe the surface only, with a mild soapy damp cloth. To get rid of excess water, wipe and buff it clean to perfection with a soft cloth. The product is scratch-resistant so you won't need to worry about marking it or ruining it while cleaning it.
An acrylic photo block is an ideal option for those looking to display their photos in a modern and contemporary way. They are robust yet elegant and thanks to no installation, they are incredibly easy to add to any space in the home.