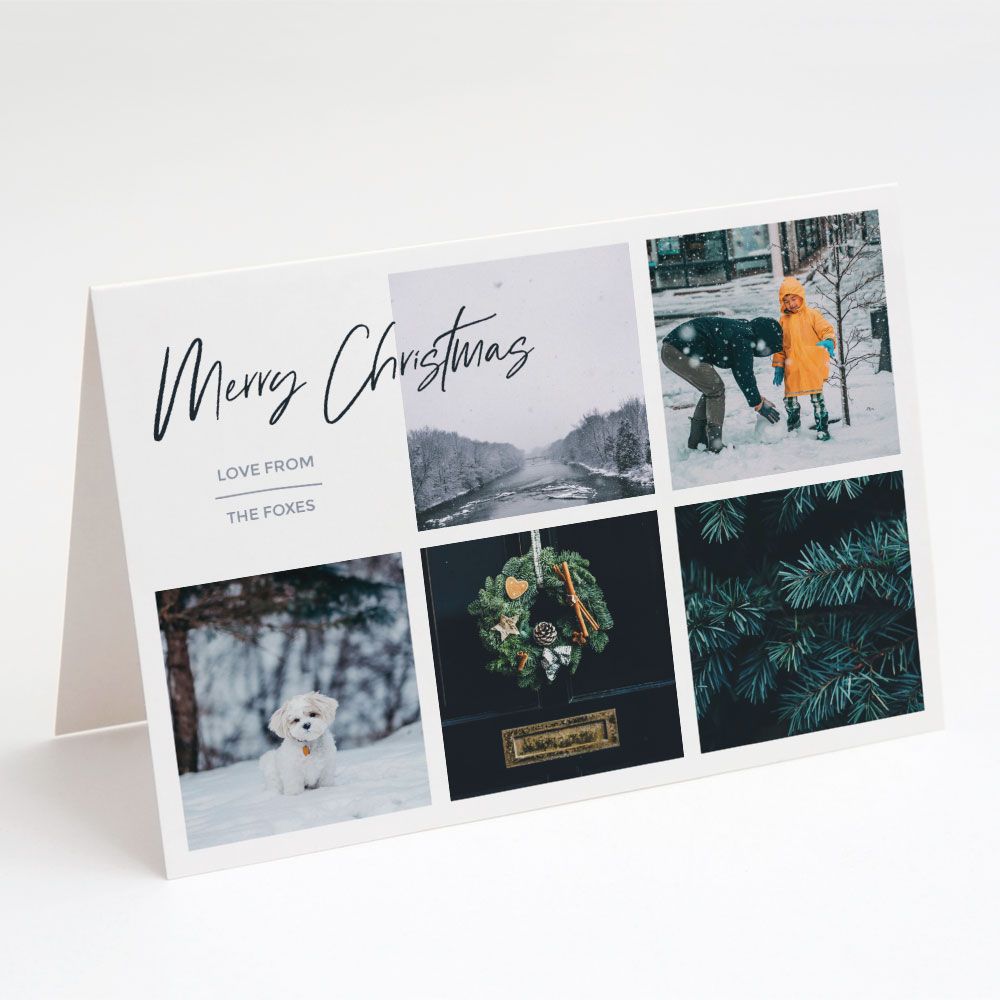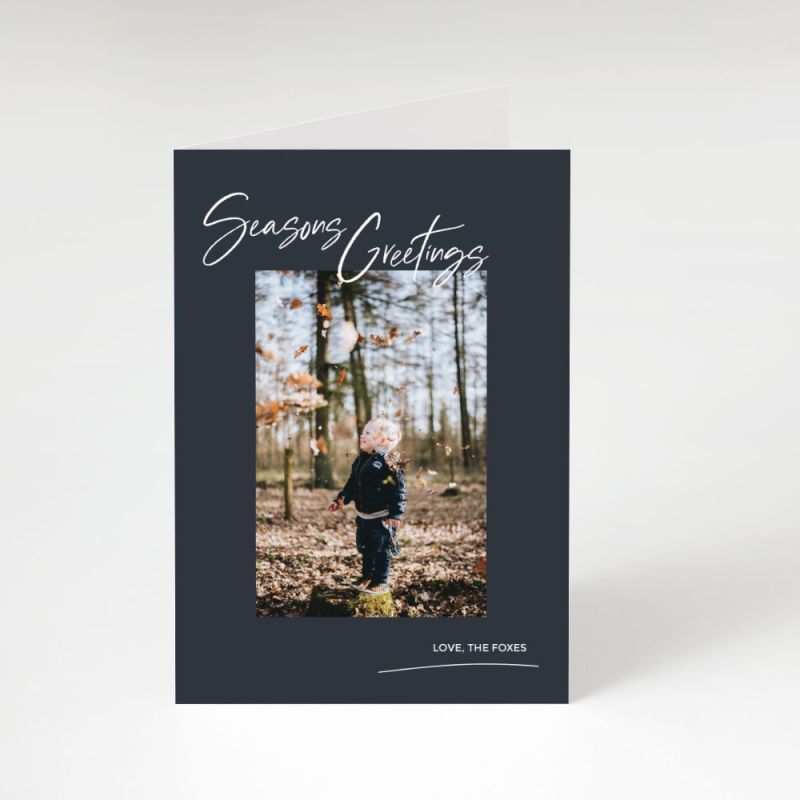 It seems silly talking about Christmas in August, but it's only four months away – four months! Where has the year gone?
While we're making the most of summer and time off, some of us are thinking about Christmas – planning where to have it, what presents to buy, and so on. Christmas will be extra special – if not more – due to the lockdown and reuniting with friends and family. Christmas should be celebrated more than ever and be the most memorable yet.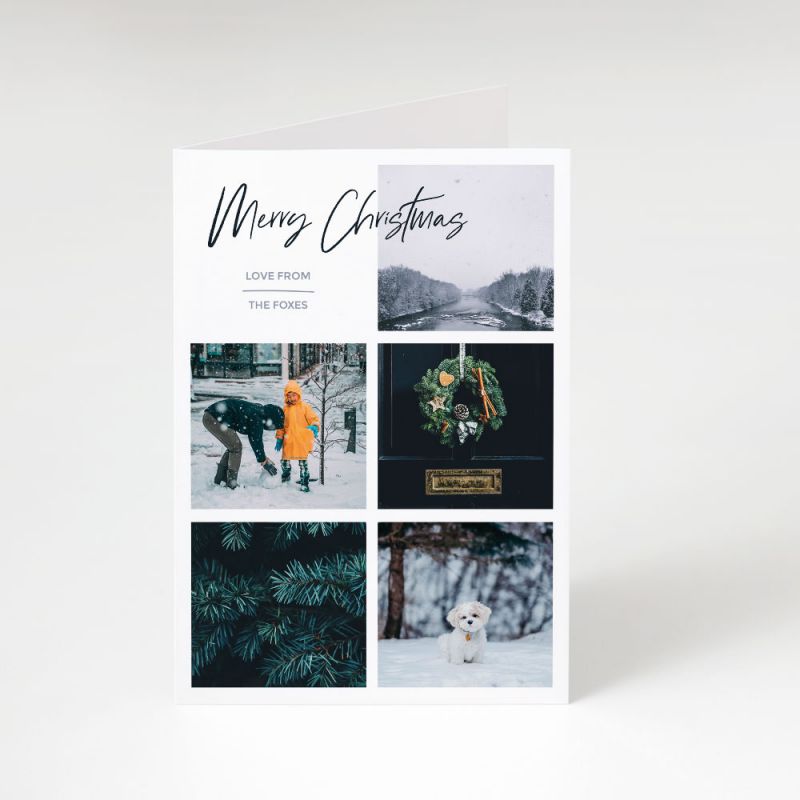 Personalised Christmas Gifts
Personalised Christmas gifts will truly make a perfect present for someone, whether a personalised Christmas card or a photo book. If lockdowns and a global pandemic have taught us anything, it's not only how precious life is, but not to take anything for granted. Making memories is priceless and personal, which is why they should be honoured, and photo gifts are the perfect way to complement them.
Photo gifts don't just have to be a photo book or a framed picture – they can be anything from calendars to wall art, magnets to personalised Christmas cards.
As we're talking about Christmas and gift ideas, here are our top tips for creating personalized Christmas cards to send to friends and family.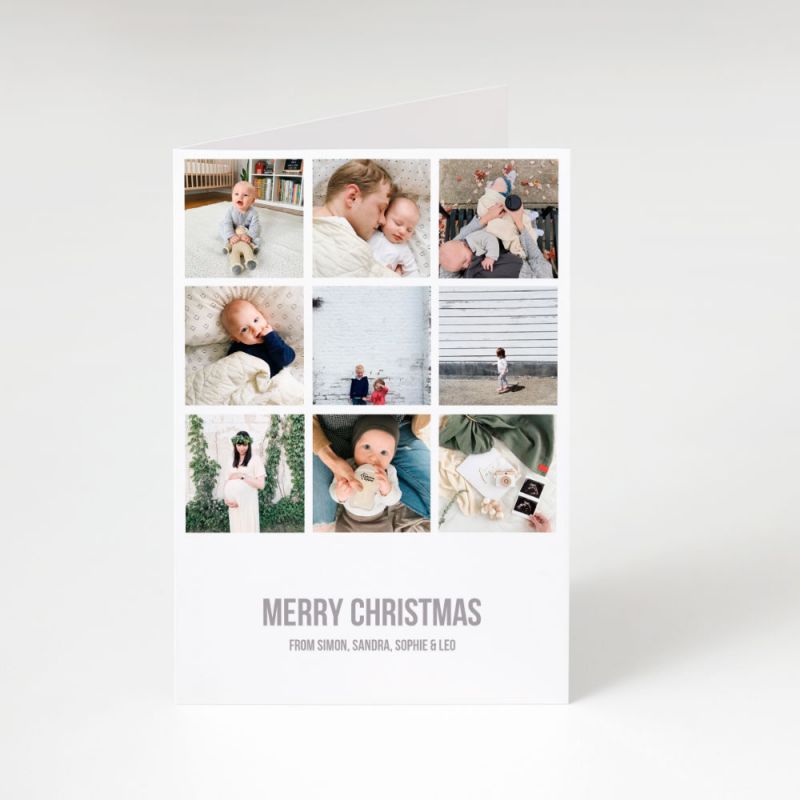 Christmas Card Size
The size of the card is significant. If would help if you, visualise how the photo will look on different card sizes and shapes. Will the picture look too blown-up on large cards? Will it look pixelated on small cards? Or will the photo look squashed on square-shaped cards? What about multiple photos for the personalised Christmas card?
The size of the card can alter how the photo will look.
If you're opting for a large greeting card, choose a photo with a sizeable backdrop, so it doesn't take away the main focus or alter how it looks and avoid close-ups. For example, a picture of you and your partner with a scenic hilltop background would be a perfect fit.
Just a little reminder, don't choose a landscape photo for a portrait card or vice versa!
Who is the personalised Christmas card for?
The card recipient determines what photos and messaging to use.
Are you going to personalise the card with one photo or multiple photos? As you're creating a photo Christmas card, why not choose a photo from the last 12 months?
Photo books are great for selecting old and new photos, but Christmas cards – particularly for this Christmas – should be something personal to you both from the last 12 months. It could be a quick selfie you took together when you went out for your first drink with your best friend in or a photo of your brother or sister with your new baby. Or perhaps you got married during the lockdown and want to use your favourite wedding photo to create personalised Christmas cards.
Lockdown has inspired us to take more photos, capturing those precious moments that are more sentimental. And that first feeling of finally reuniting with friends and family should be captured, printed and turned into the most treasurable photo gift.
How will the personalised card be delivered?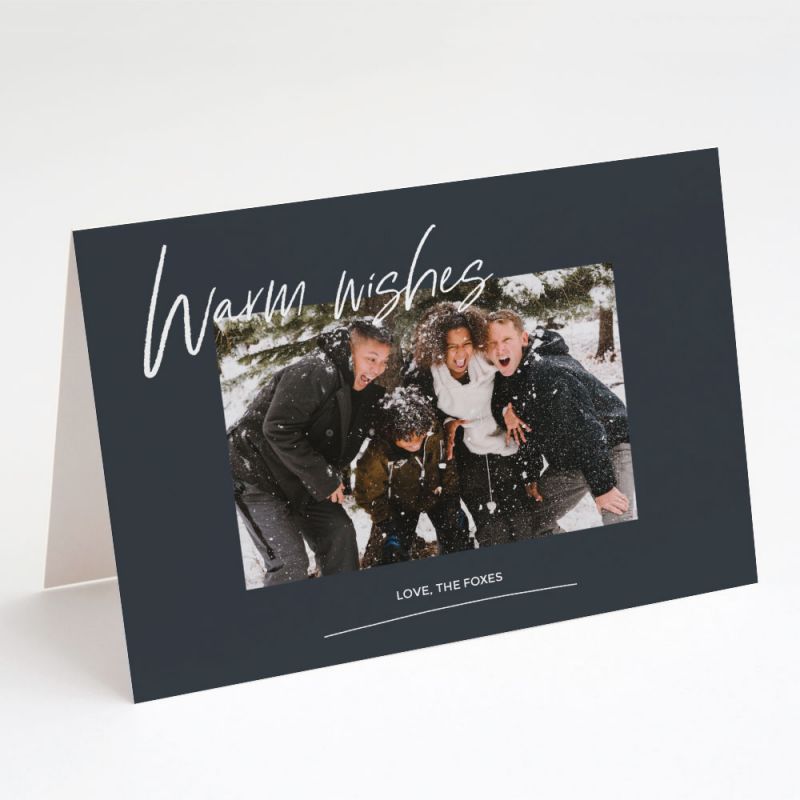 When ordering a personalised photo card from an online card retailer, most of the time, there is no additional protection in the envelope to protect the card from bending. So, while the card leaves the warehouse in pristine condition, it could arrive bent.
If you order from a retailer who specialises in photo printing, such as Inkifi, your item will arrive protected, as we know things get thrown around in transit.
Personalised message for a personalised Christmas card
We prefer greetings cards that are blank inside, so there's room to write a personal message. If you're creating a personalised photo Christmas card, you want the message inside to reflect the picture and the recipient. What's the point going to the effort of creating a photo card if you're going to use or write a generic "Merry Christmas & a Happy New Year!" inside? If you're going personal, go the whole way.
No one can tell you what to write but choose a message to compliment the photo and your relationship with the recipient(s).
Remember, this isn't a Christmas card for the recycling! It's a personal card and a gift to keep.
Gloss or Matte?
Sometimes, you can't choose the card material, but it's something to consider. Some photos look better matte, and some look better when printed on glossy materials. But like most personalised gifts, you won't know what it looks like until it arrives. So, it's best to use a reputable photo printing specialist or go off recommendations.
The Photo
We left this one to last, even though the photo is an essential part of a personalised gift.
Once you've decided on the card style to send and our other tips above, it helps narrow down the photos. Or, if you already have the chosen picture, the above will help you decide on the card design.
As with any photo gift, it's centred around the picture and what it means to you and the recipient. Regardless of what photo gift it is, the photo(s) is the present. So, please don't pick a random picture on your phone for the sake of it; choose the photo that brings back happy memories every time you look at it.
We hope we've inspired you to create a personalised Christmas card. If sending a personal photo gift to someone is on your radar, look at Inkifi's collection of photo gift ideas and photo print options.