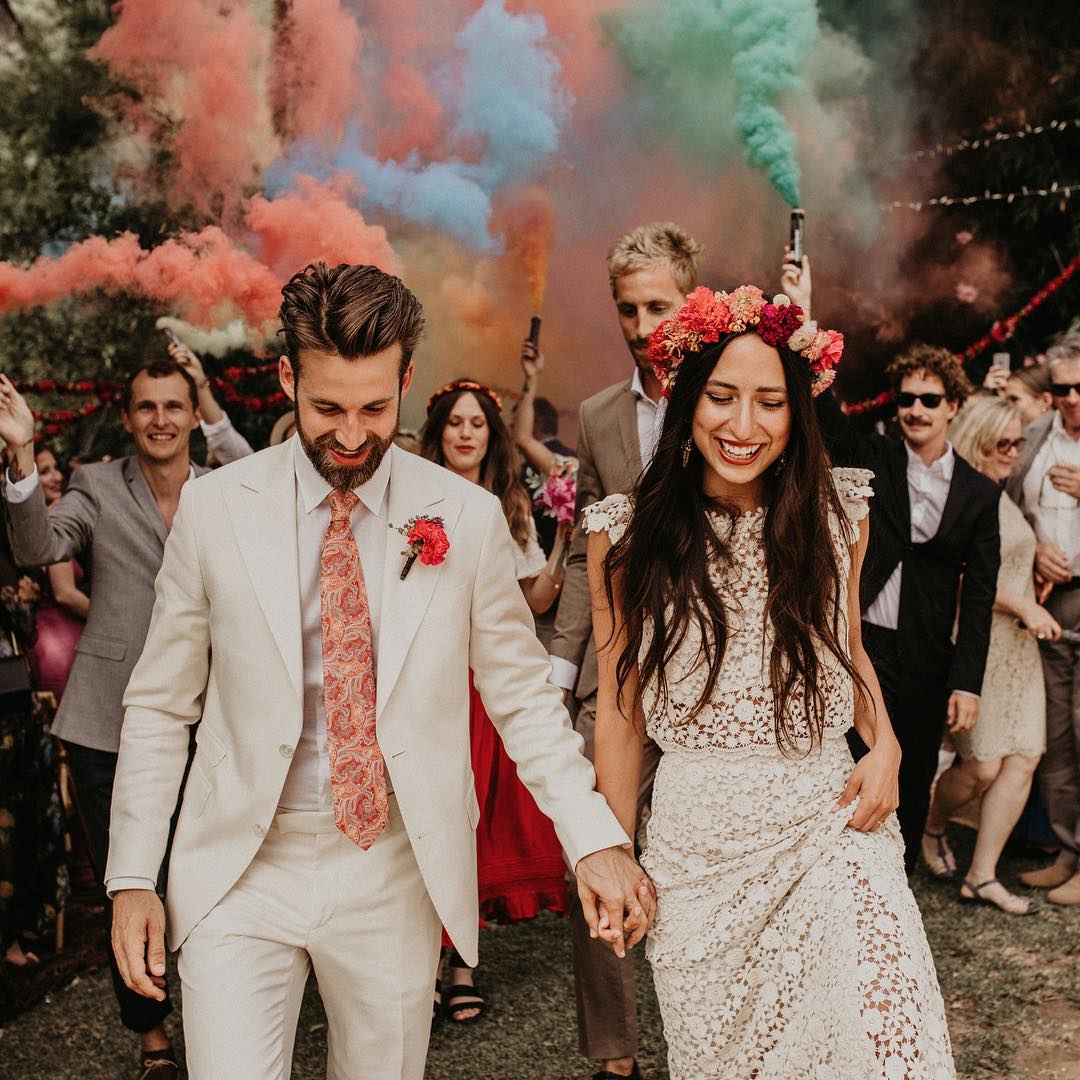 How can you make a wedding totally magical without it literally costing the earth? When it comes to eco-conscious wedding planning, Opi Kaur of Open the Door events knows her stuff. Here she shares her tips and tricks for designing a beautifully dreamy, but nevertheless eco-friendly, wedding celebration. Opi's own love story started (as all good love stories do) when she least expected it. Originally from the UK, she moved to Spain intending to live there for just a year. One month before she was due to travel home, she met and fell in love with Jose (now her husband), and decided to stay put.
Based in Andalusia, Spain, the pair now work together – Opi as a wedding designer, Jose as a wedding photographer – creating and documenting stunning events for couples from around the world.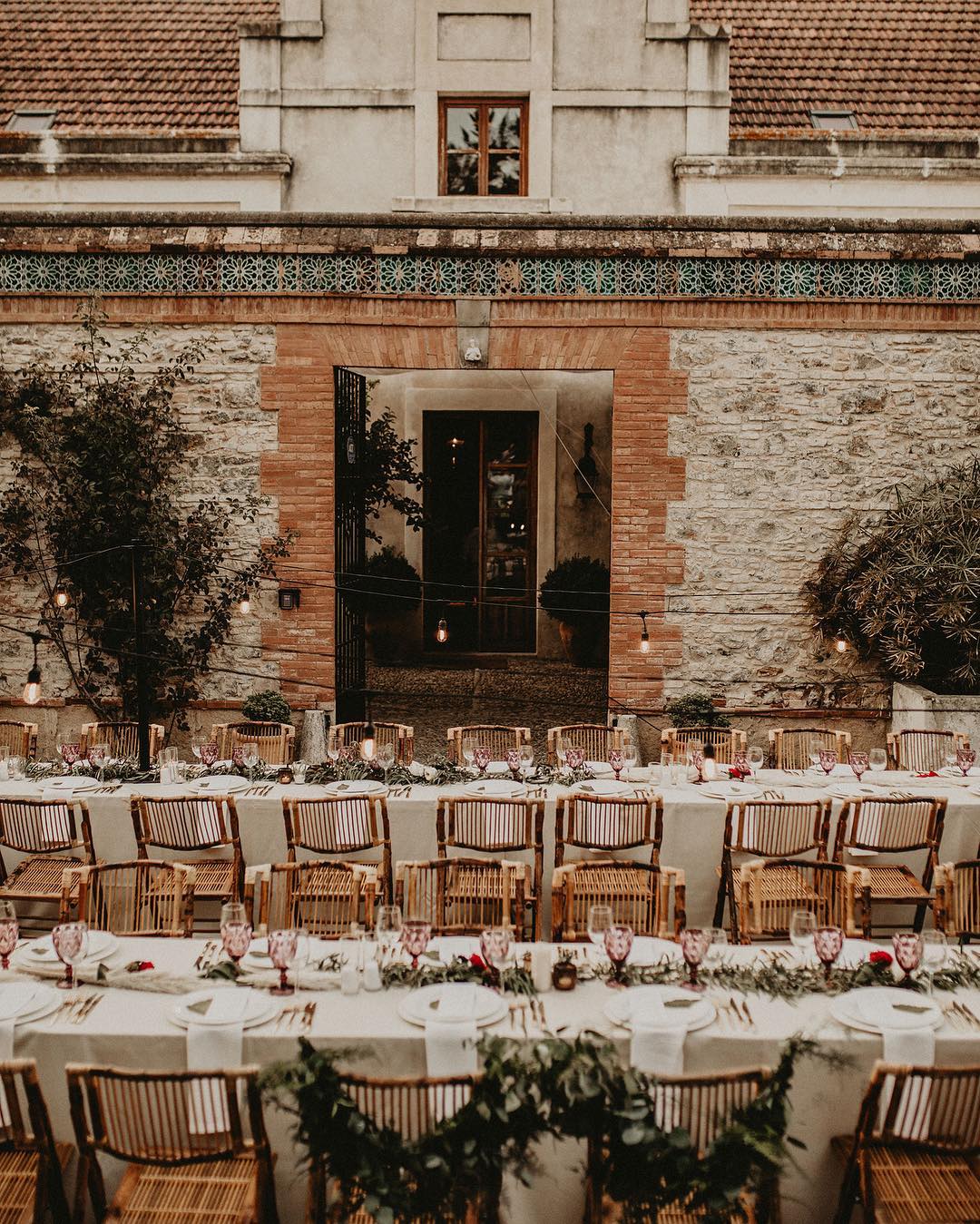 So what kind of couples come knocking at their door? 'Generally those who want to break away from a traditional wedding,' says Opi. She describes her brides and grooms as free-spirited, eclectic-minded, but down-to-earth, nature lovers. 'They want to retreat to nature to share authentic experiences with their closest friends and family.'
Opi gets to know her couples inside and out and then sets about making their boho wedding dreams a reality. From rustic venues to natural table settings, perfectly styled ceremony spaces to the most romantic lighting imaginable, every inch of an Open the Door wedding looks breathtakingly beautiful.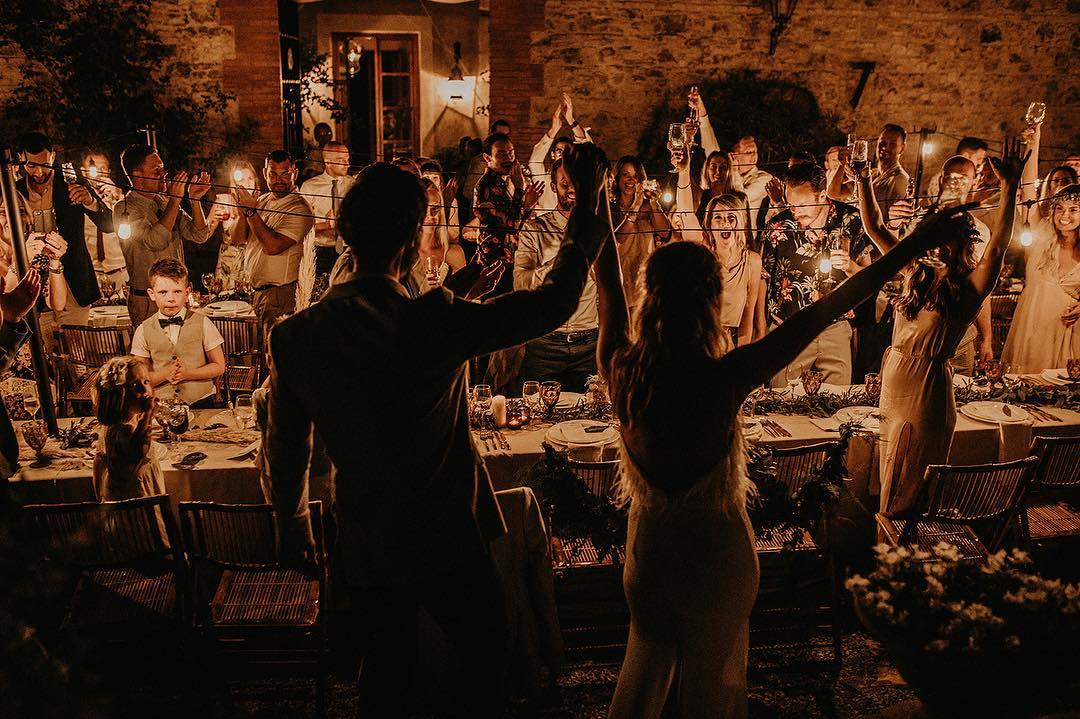 But it isn't just about achieving the right aesthetic. 'My ultimate goal,' says Opi, 'is designing the dreamiest, most meaningful and emotional event for my couples, without it harming the environment.'
'When starting up Open the Door events five years ago, I was focused on founding a business that synchronised with my own values. I wanted to design minimal waste, sustainable weddings, work with ethical businesses and support the local community.'
Opi has stayed true to that vision. Everything she brings to a wedding is up-cycled, recyclable or sustainable. And she donates a portion of each wedding fee to charitable, environmental initiatives in Spain, her adopted home country.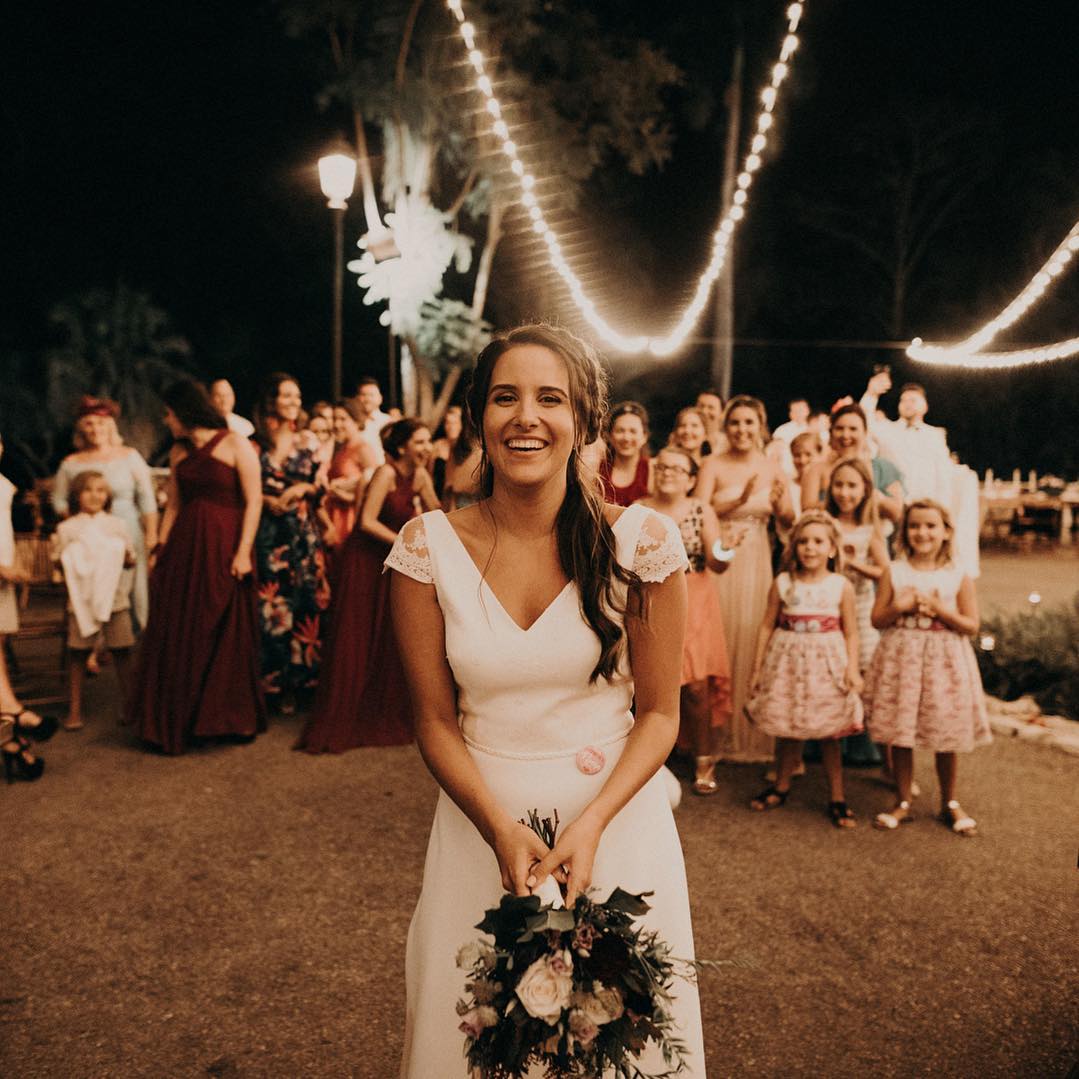 So what is the first step to planning an eco-conscious wedding? Opi says finding like-minded suppliers is a vital (and not always easy) part of the process.
'An average wedding has around fifteen suppliers. So it's important they all understand and practise sustainability, whilst also aligning with your style and delivering an incredible service.'
But, Opi continues, your venue, decoration and even the guest list all have a big impact too.
If you're committed to celebrating your nuptials in eco-friendly style, check out Opi's eco-conscious wedding advice on venues, menus and everything in between.
Opi's Eco-Conscious Wedding Planning Tips
The Venue
'If choosing an eco-friendly venue (one that runs completely on natural energy) isn't an option, consider venues like botanical gardens, vineyards, country houses, art galleries or a charming backyard - somewhere that radiates natural beauty.
'A beautiful blank canvas doesn't require excessive flowers and decoration in order to bring it to life, so that means less waste.
'Having the whole wedding (ceremony and reception) take place in one location means you decorate one space, rather than two. And it also minimises travel emissions.'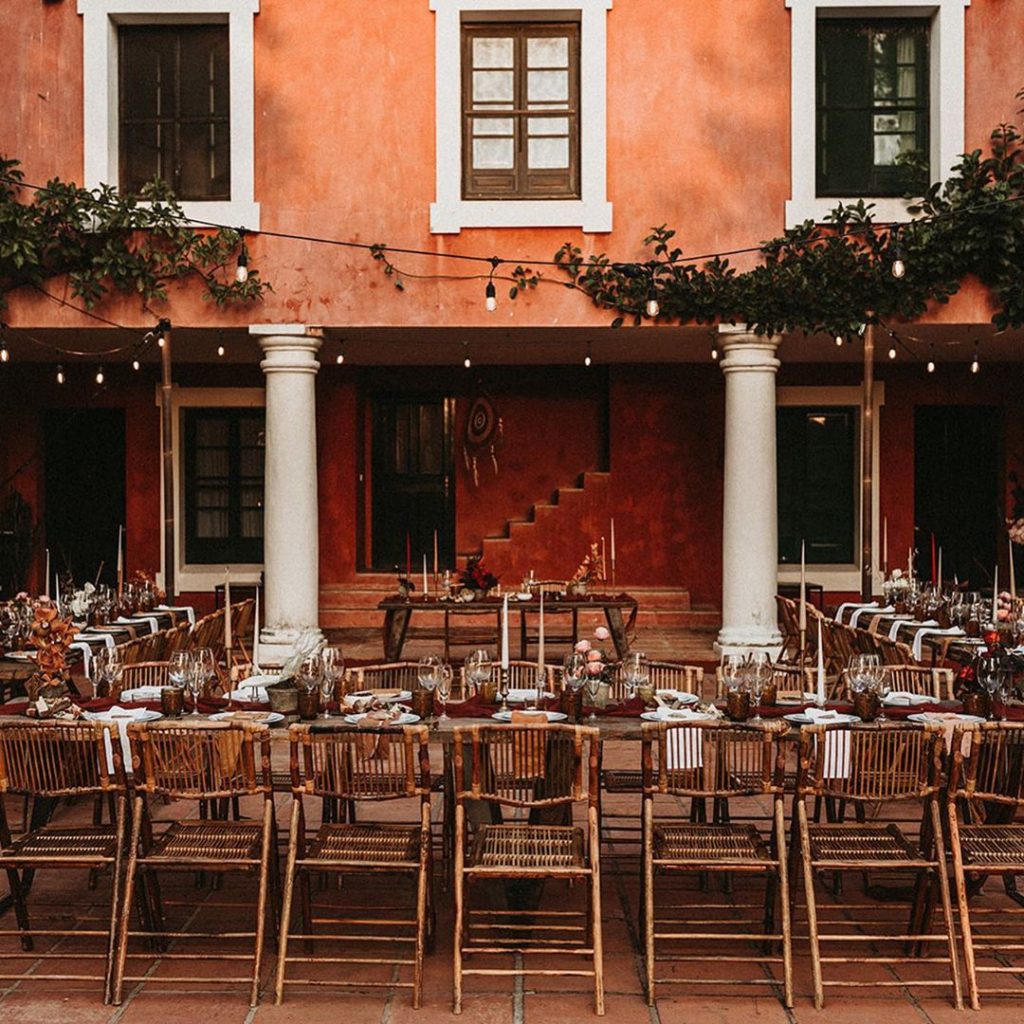 The Guest List
'Keep it small. Weddings are meaningful, intimate and emotional events. They are to be shared with the people closest to you, those who understand your relationship and want nothing more than to celebrate the deep connection you and your partner share.
'The smaller the event, the less impact it will have on the environment. The closer relationship you have with your guests, the better experience you will have too.'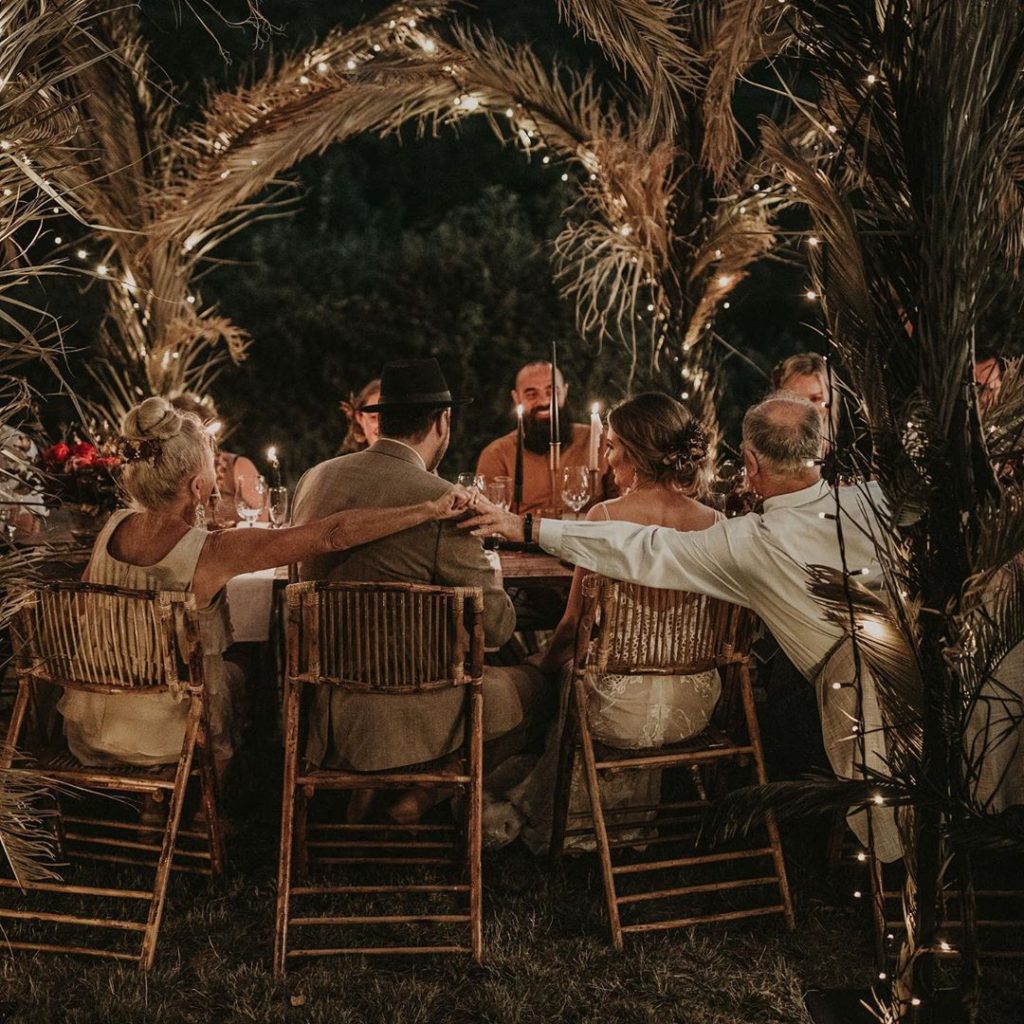 The Flowers
Transporting flowers across the globe while maintaining cool temperatures is anything but eco-friendly. That's before we even mention the chemical fertilizers and pesticides that they're sprayed with for longevity. Or the oasis foam used by florists that never breaks down in landfill.
''Unfortunately, I haven't been able to find an organic flower grower in my area (or convince someone to become one!). The good news is that more and more people are questioning where their products are coming from and demand for local organic florists is growing.
In the meantime, we forage a lot of the greenery for our events and prioritise local seasonal flowers or dried flower arrangements.'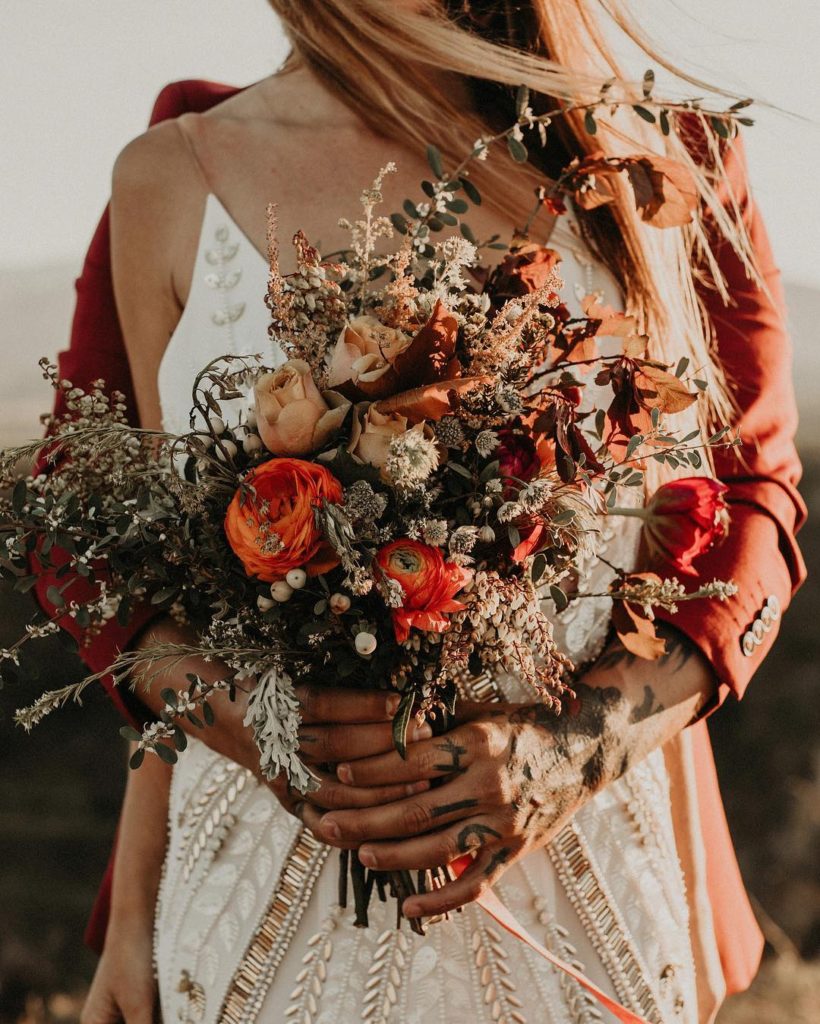 The Decoration
'Reduce and reuse are the key points for wedding decoration. Minimising decoration by choosing a beautiful setting is a good first step.
'At Open the Door Events, most of our weddings take place in the great outdoors - in the mountains, the desert, on a farm, in the woods – so lighting is a huge part of the styling. All the lighting we use is of the highest quality (for durability) and LED (for low consumption).
'I mention durability, because we throw nothing away after a wedding. And we don't invest in cheap products or support cheap, unethical labour. Everything in our weddings can be reused.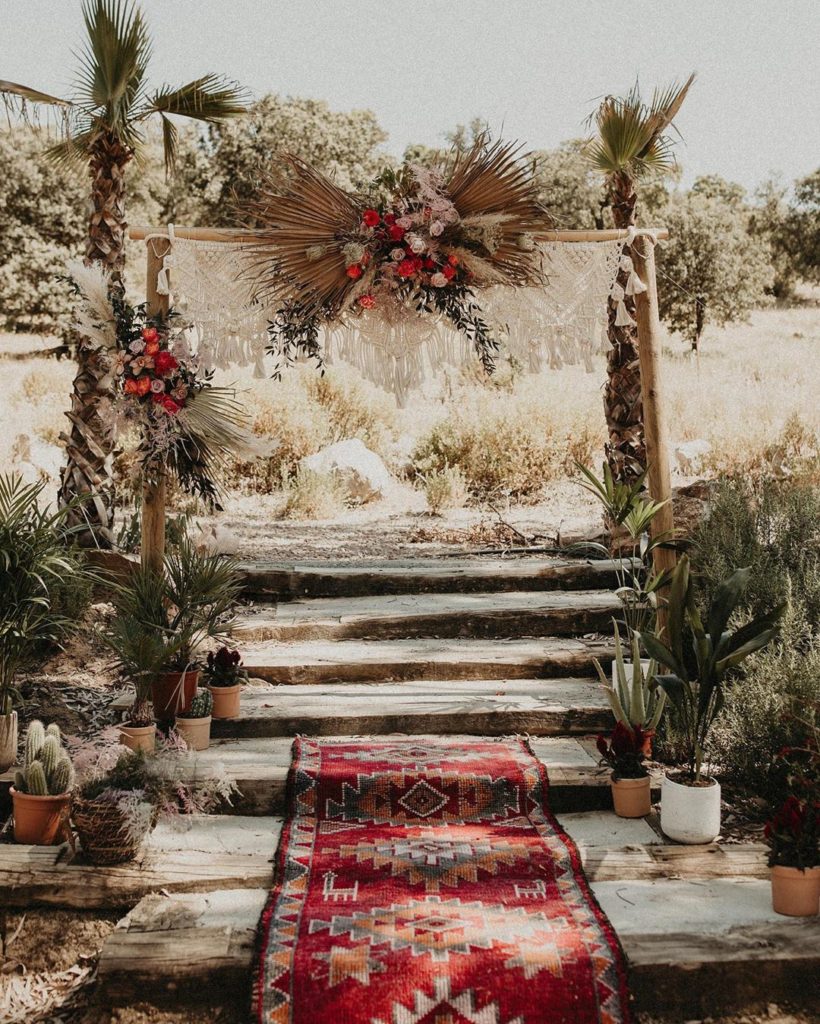 We bought many of our textiles second-hand or sourced them from small independent businesses who hand-dye fabrics with natural dyes. Our candles are handmade from beeswax or soy wax. Many of our decor pieces are antiques and we have a beautiful collection of second-hand Moroccan rugs.
'Obviously, if you're planning your own wedding, you probably don't have your very own venue decoration store room at home! But you can still think carefully about where you're choosing to source decoration items.
'Online or real life second-hand stores can be a treasure trove. And once your celebration is over, you can donate items back to where they came from, ensuring they're used again rather than just thrown away.'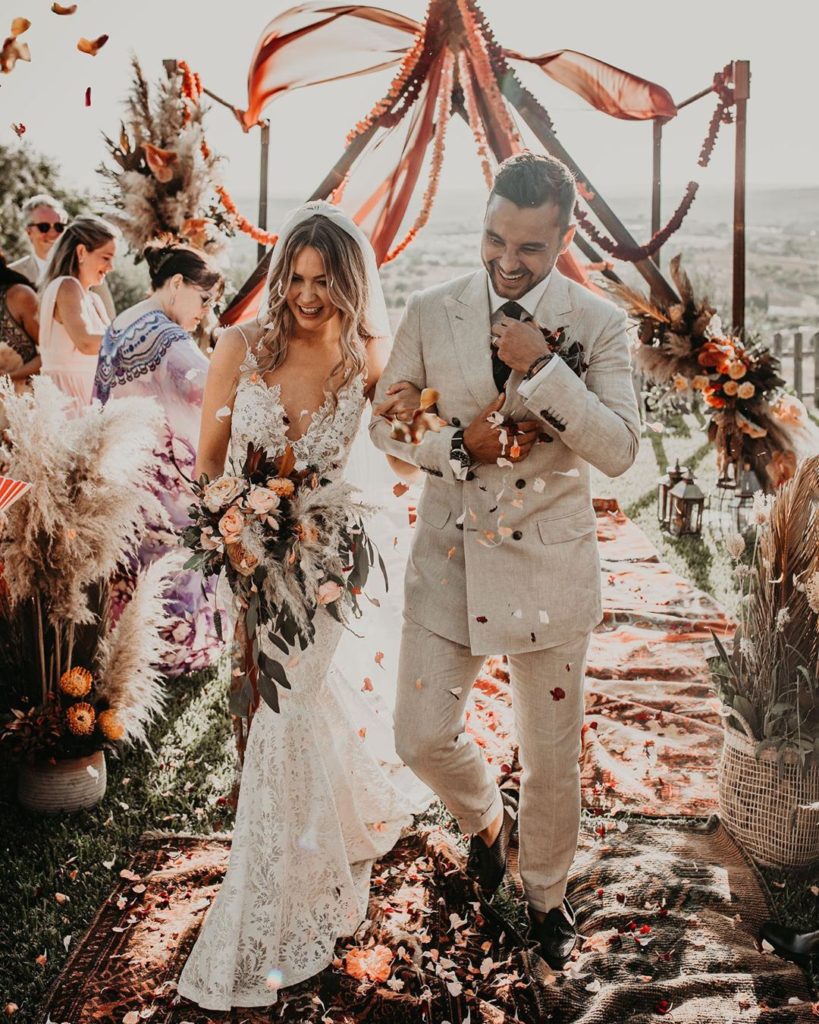 The Food
'When I first started designing weddings in Spain in 2015, sustainability wasn't a thing. A lot of plastic was being used and a lot of food was being thrown away.
'It's been a long, bumpy journey to arrive to where I am today. But thankfully, I've managed to get some incredibly talented professionals on board, all keen to learn about ethical, local, seasonal and eco-friendly produce.
'I do most of my weddings with two catering companies who have very close contact with their farmers, fisherman and bakers. We collaborate on designing delicious, wholesome menus that align with sustainable practices.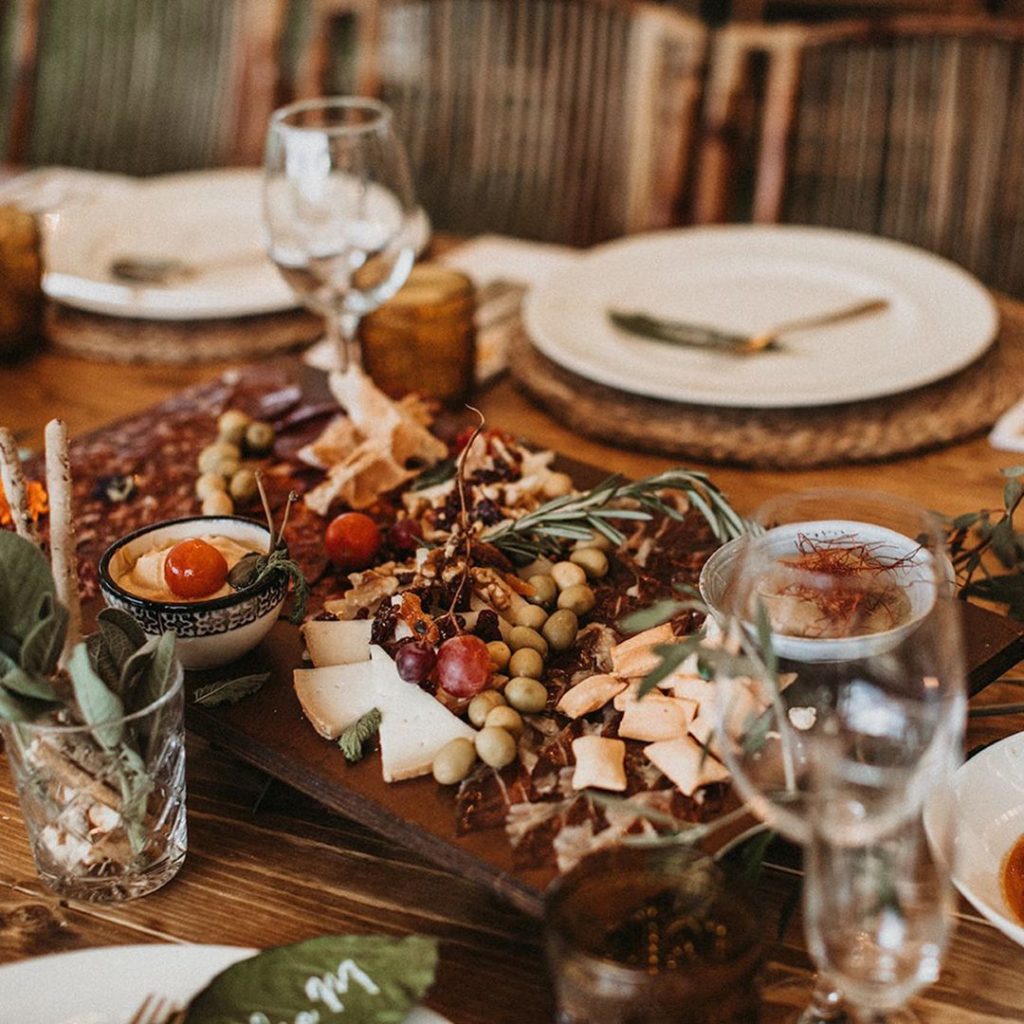 'This has included many 100% plant based menus, with natural organic wines and raw cakes for dessert.
'So I'd say finding the right caterer is hugely important if you're planning on serving eco-friendly food at your wedding.
'The way food is served also has a great impact on the environment. We prioritise serving family-style dinners on platters, which generates a lot less waste than plated-up dishes.
'People can choose what they eat and any food left can be served at a post-wedding gathering the next day or taken to a food bank.'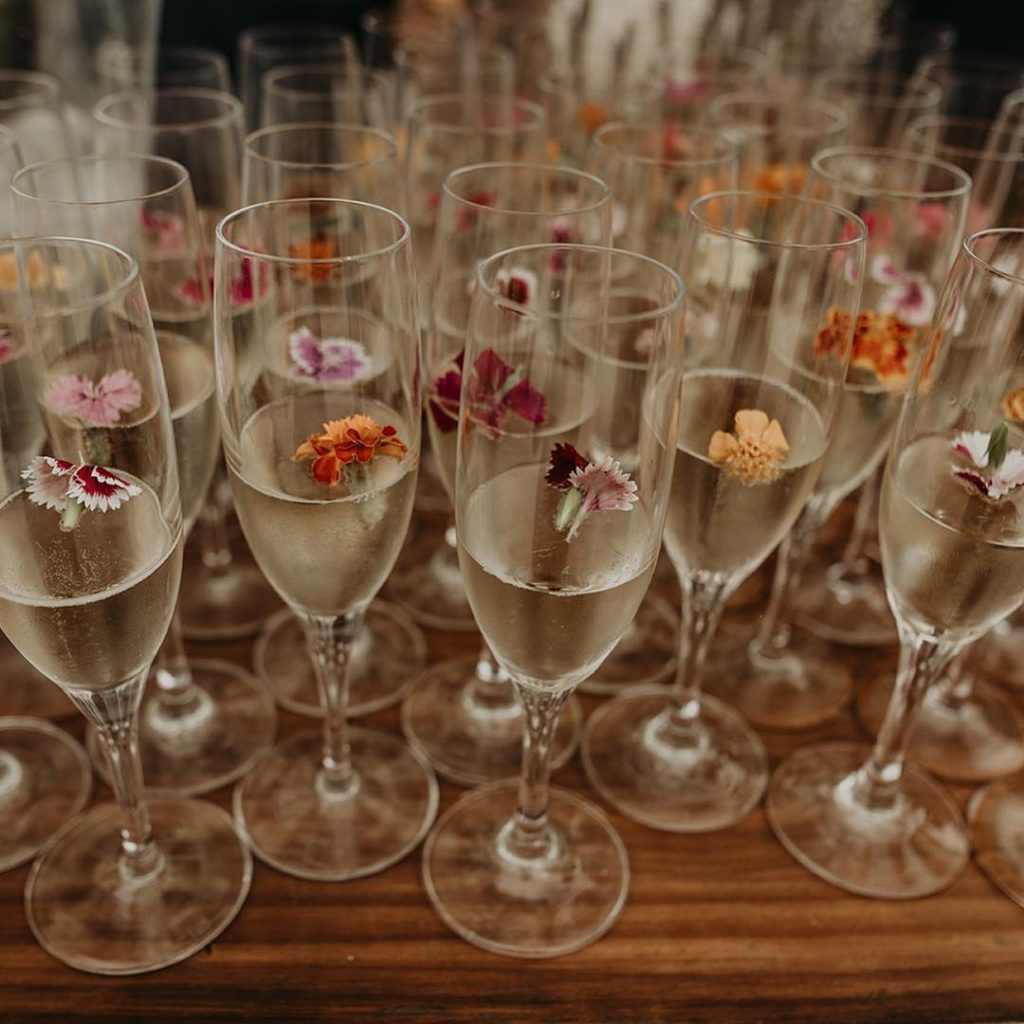 The Little Extras
'At Open the Door events we advise our couples that little wedding favour gifts for guests will not be missed. Nor welcome packs, dance shoes, sun hats, fans – things that are used for just a couple of hours and then tossed away.
'Stay focused on what is important. Your gift to your guests is making them feel welcome and enjoying a magical experience together. Take plenty of photos and once you're ready you can make your own photo book with Inkifi, who print sustainably.'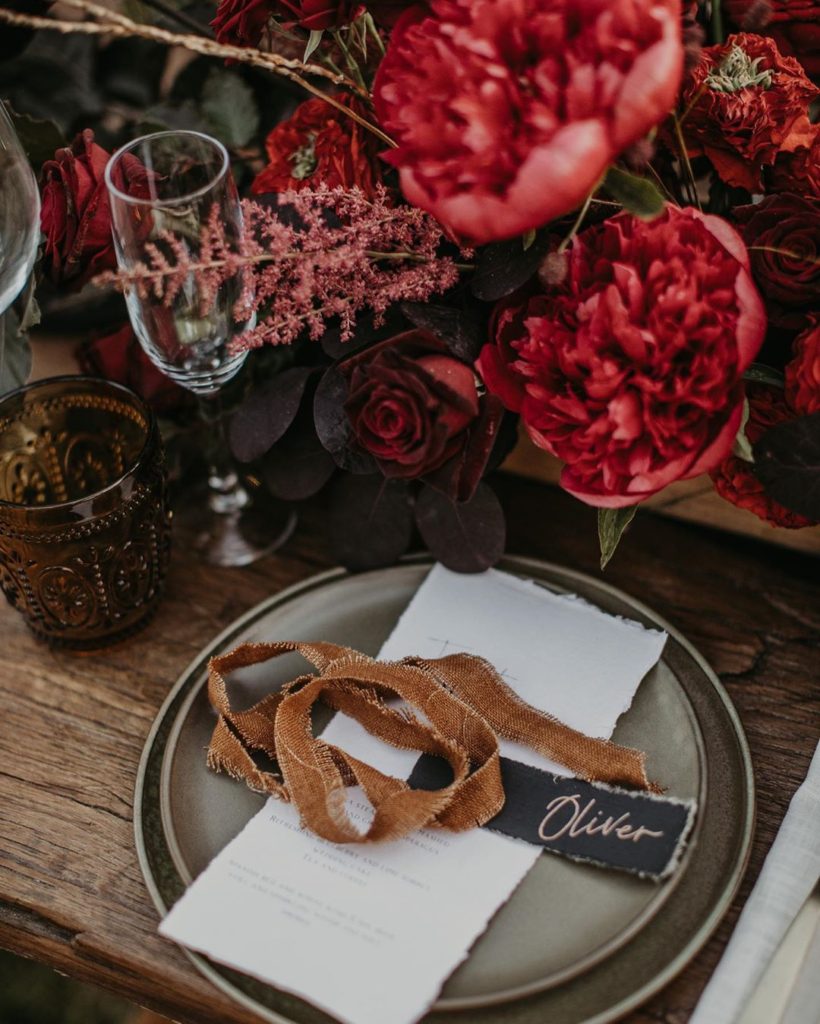 The Gift List
'Eco-friendly thinking can even extend to your wedding gift list. We've had lots of creative, sustainable wedding gifts given to our couples in the past.
'One couple asked for guests to carbon offset their whole wedding. Another couple requested donations to their favourite NGO, with their bosses at Google matching the total amount.
'Choosing experiences and charitable donations over a fancy stand mixer is just one more way you can limit the impact your wedding day has on our planet.'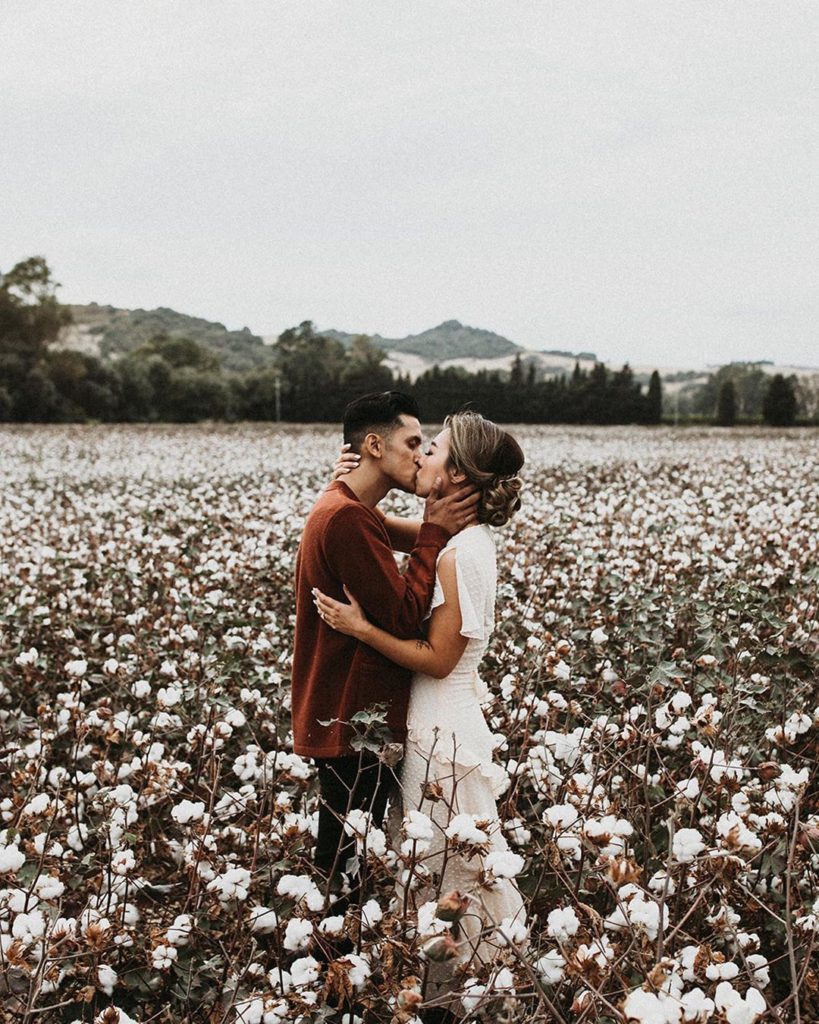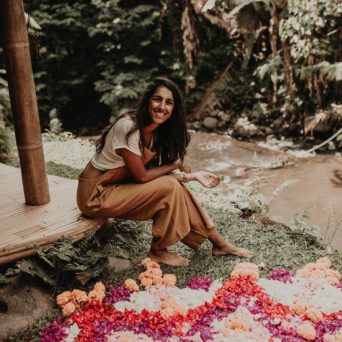 Huge thanks to Opi of Open the Door Events for sharing her eco-wedding planning expertise. And to Joy Zamora for his beautiful photography. You can see more of their incredible, eco-conscious wedding designs over on Instagram. Click here for Opi. And here for Joy.
For more wedding photo inspiration, take a look at:
How to Make Your Own Wedding Album
How To Choose A Wedding Photographer
Or, browser our premium wedding prints including layflat wedding photo album, wedding photo frames, or for those just getting started, save the date cards.