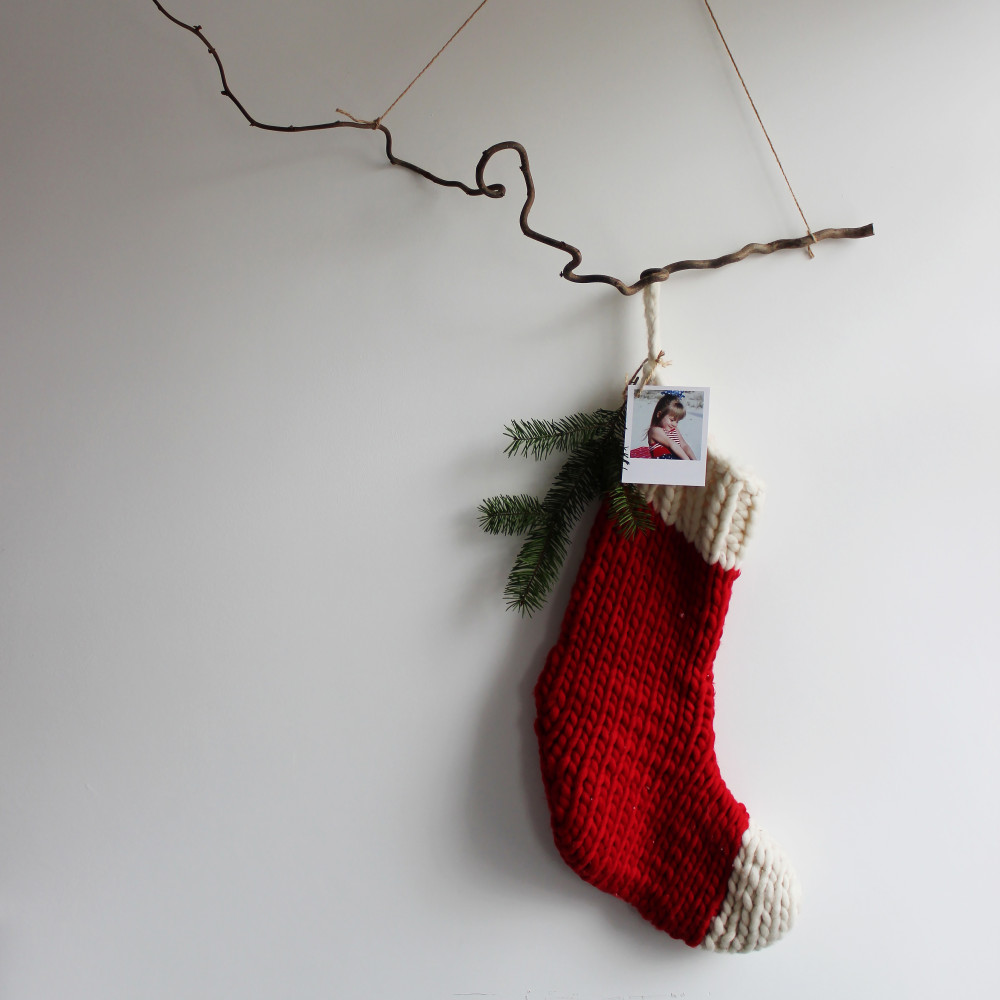 Photographs are the perfect way to personalise your Christmas. Below I have shared a few simple ideas to get you started, and help you create something beautiful this festive season.
It is incredibly easy to create a spectacular table centre with minimum effort, for that long-awaited Christmas dinner, and when it comes to the seating arrangements, you can make it feel much more personal by adding a photograph to the place setting.
The table above looks suitably abundant, fir has been layed along the centre, interlaced with dried oranges which give off the most amazing scent, and the odd tea-light dotted in between for atmosphere. I included a Retro Print on the plate, along with a Christmas tree biscuit cutter as a fun gift. Finally, not being a big fan of crackers, I have used a favour box instead.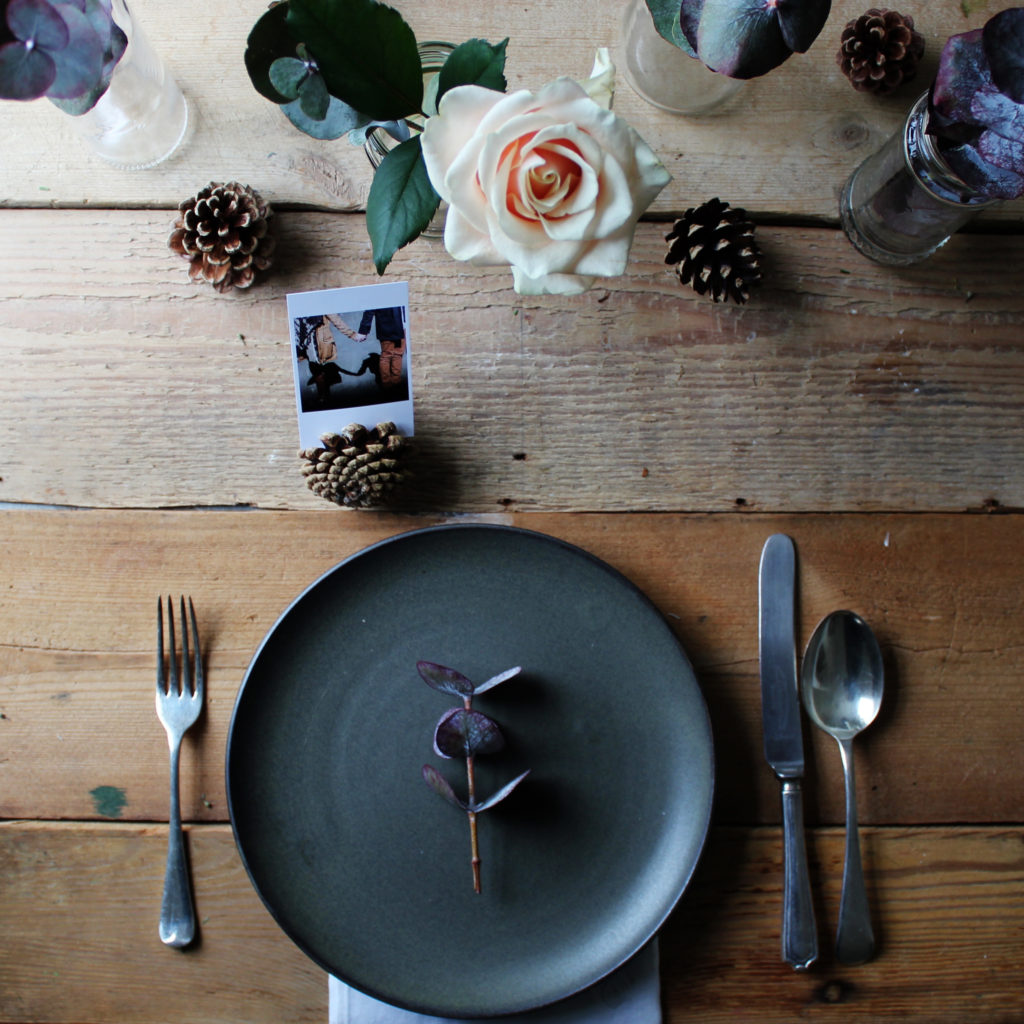 For those of you with a simpler taste, this table setting is much more delicate, glass jars have been placed along the table, each containing a sprig of foliage, and I have slotted a Mini Print in a pine cone so there are no arguments when it comes to who sits next to each other.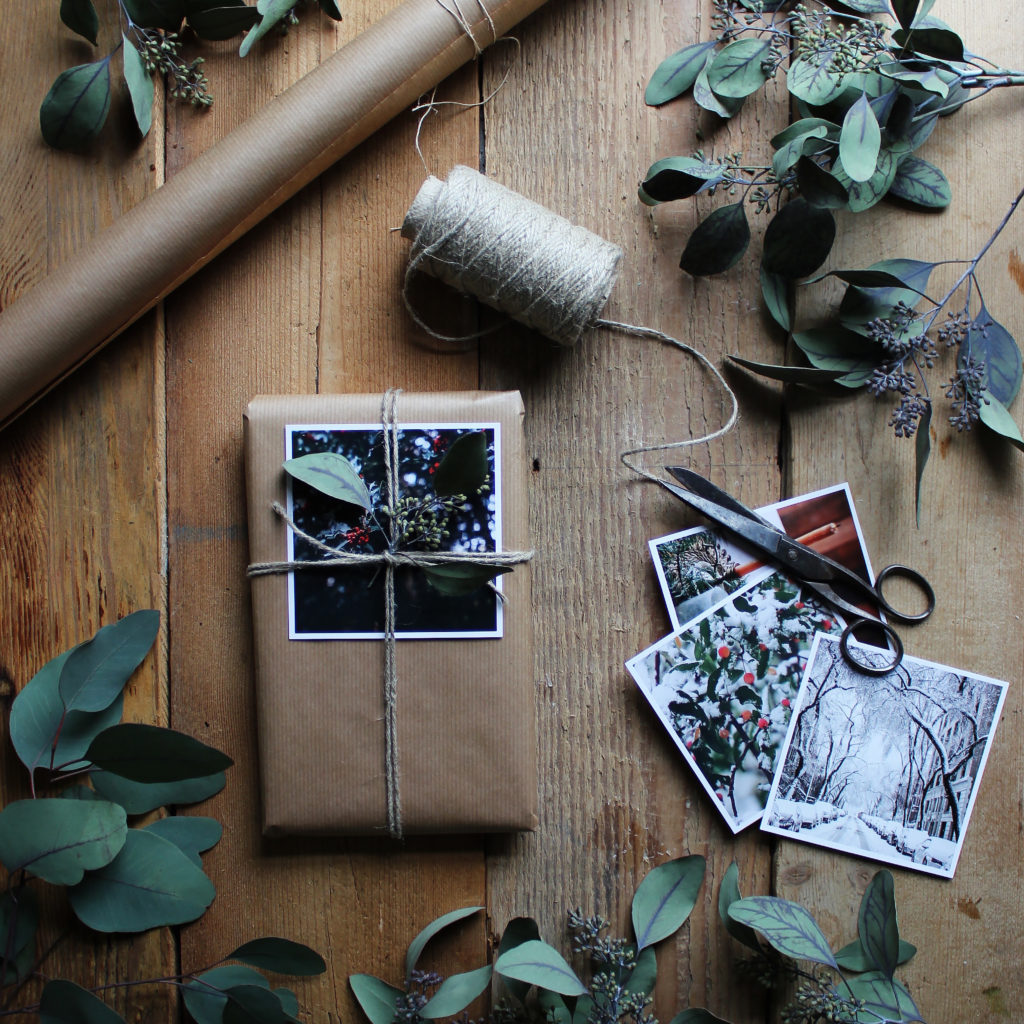 Photos are also a great way to personalise your gift wrap, with brown parcel paper making the perfect back-drop. Above shows a Square Print added purely for decoration.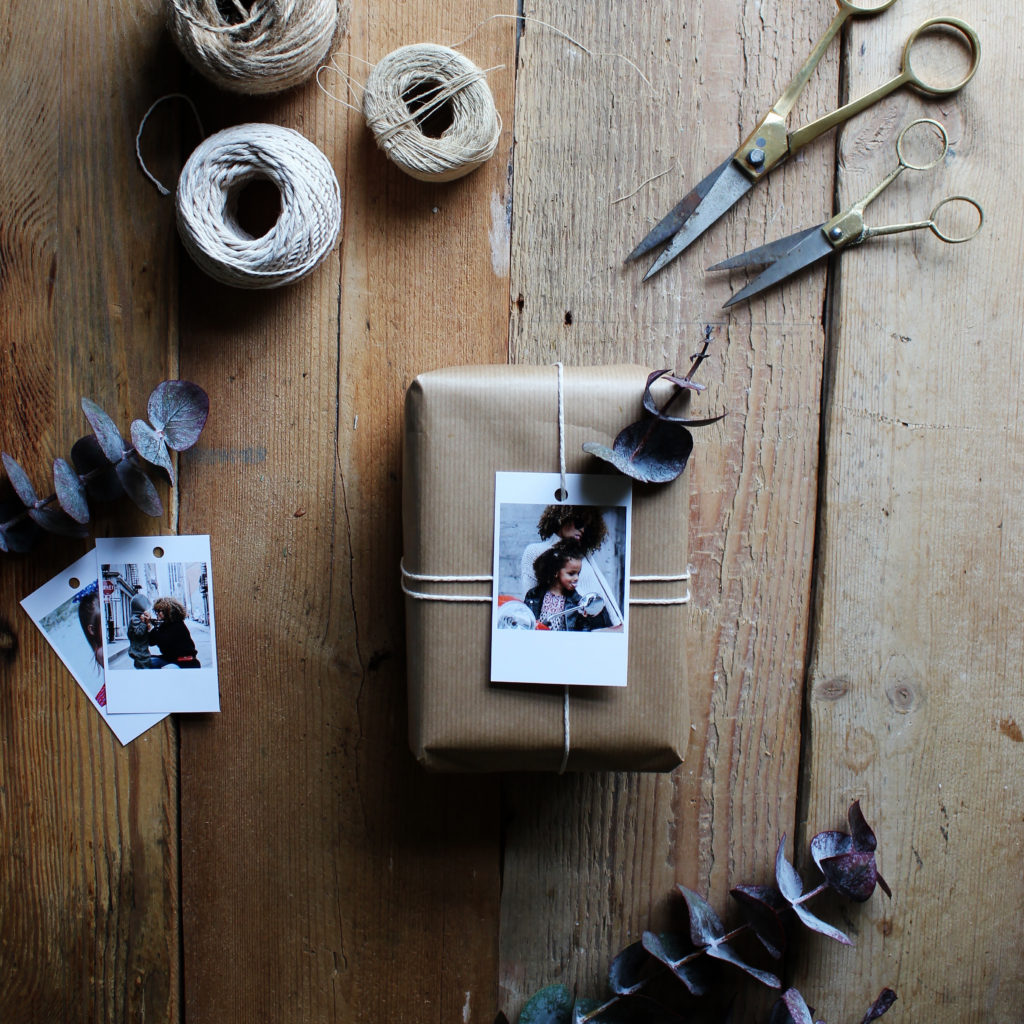 Or alternatively, using a Retro Print as a gift tag, just be punching a hole in the top and threading it along some string or ribbon. A piece of eucalyptus has been added as it dries really well, meaning you can get your wrapping done well in advance.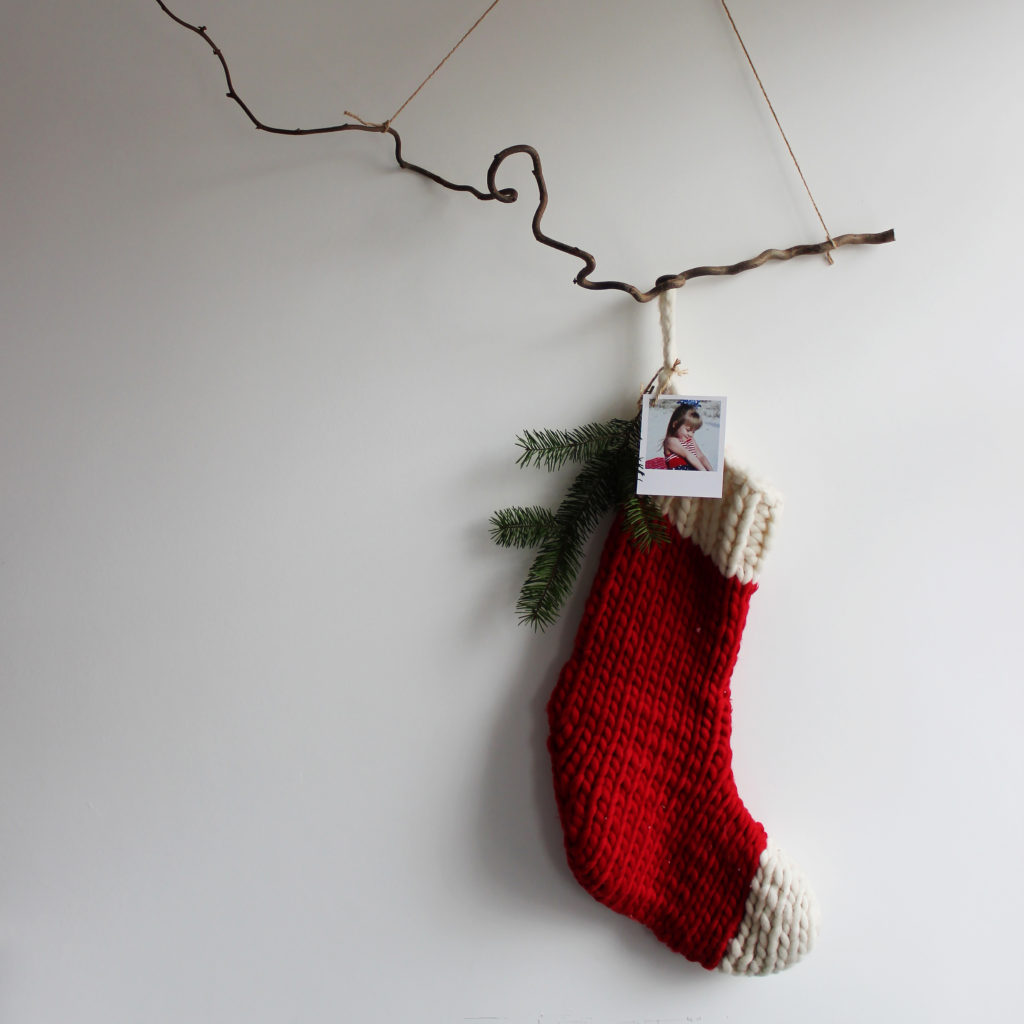 For the little people in your life, help Santa recognise whose stocking is whose, by tying a photo to the top. And if you don't have a fireplace to hang your stocking, a stick works just as well.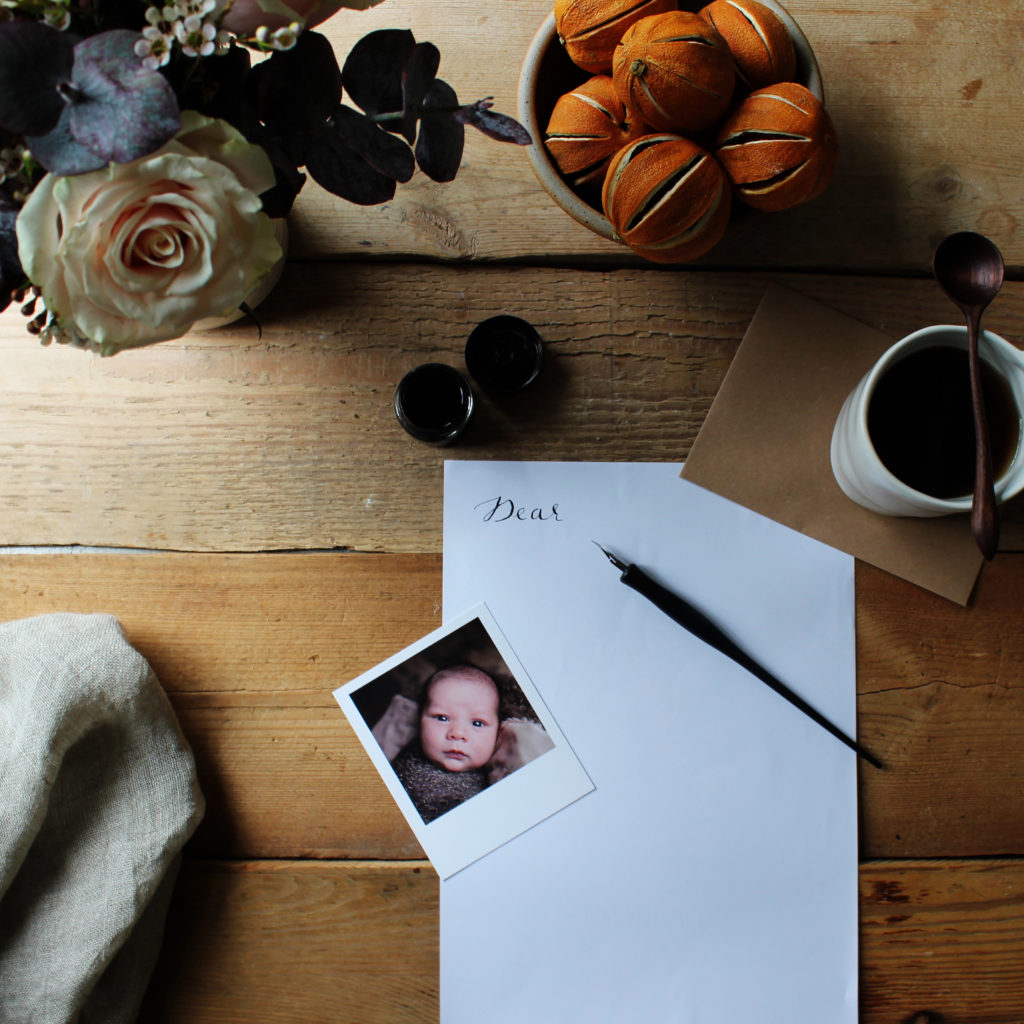 Finally, how about making someone's day by writing them a letter, and including a photo that they can cherish. I would take that over an e-card any day!