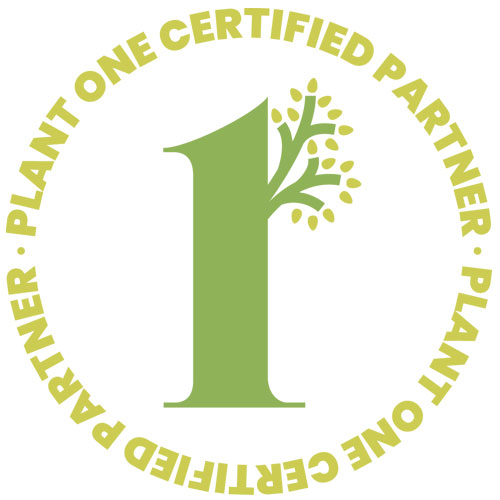 Helping to restore the Celtic Rainforest.
Britain was once home to a vast temperate rainforest. This old-growth Atlantic oakwood covered vast parts of the UK, but now only 2 per cent of this original wildwood remains. "What is a temperate rainforest?" I hear you ask. These ancient woodlands are characterised by epiphytes, plants growing on larger plants. The damp and mild climate of the UK hosted this special and unique habitat, but now only a thin remnant remains. The UK is one of the most heavily deforested countries in Europe, with a canopy cover of just 13% compared to 26% in Europe.
Plant One is a UK-based woodland creation CIC whose mission is to regenerate these long-lost habitats using expanses of land in the South West. Plant One is on a mission to bring back the Celtic Rainforest, create publicly accessible woodlands and establish a home for our native wildlife. They are a small but dedicated team that works with local landowners, ecologically-committed businesses and communities to deliver a tangible effect on the challenges of climate change and habitat loss on a local level. Working in partnership with businesses like INKFI, Plant One is regenerating Cornwall's lost woodlands, one tree at a time.
Let's Establish trees, and let's do it here in the UK!
"Britain was once a wooded isle, with over 98% of the land covered in trees. But now, only 2% of that ancient wild wood survives. Cultural amnesia means we have forgotten our woodland past, but we are a people of the woods. Our fates are linked, ensuring the survival of our woodlands and trees is imperative to our future." – Carl Rowlison, Director and Co-Founder.
You can learn more about Plant One and support their cause here.