Your personal phone picture printer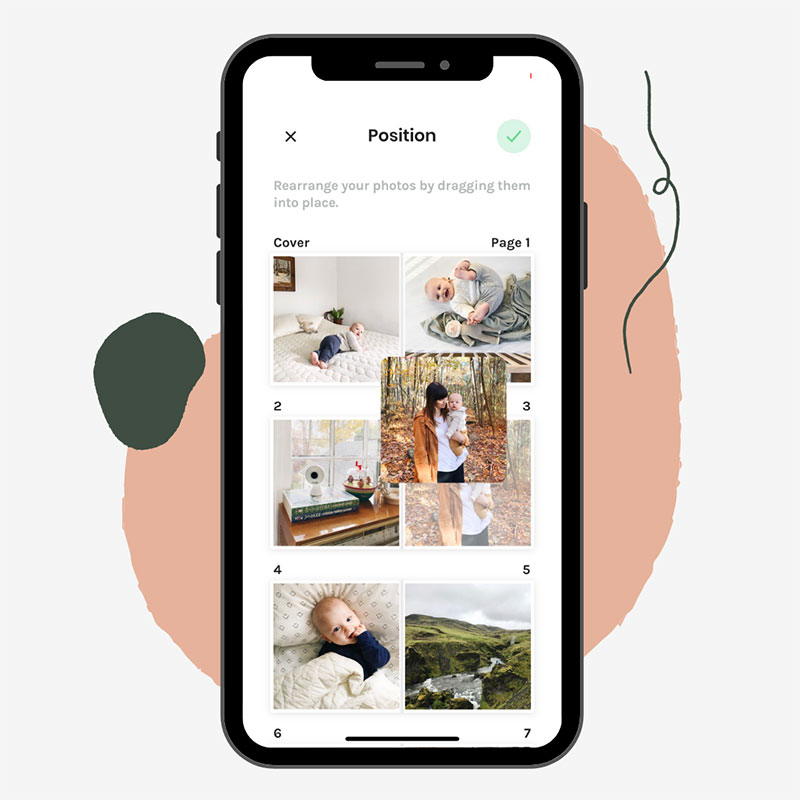 Nowadays, almost everyone has a premium camera built straight into their smartphone and we all love to share our favourite pictures on our Instagram feeds. But what if you wanted to display these digital masterpieces in your home, or incorporate them into personal gifts for your loved ones?
The Inkifi App transforms your favorite pictures into beautiful photo products that can be shared with friends and family. Need a gift for a special occasion? Printing from iPhone has never been easier! It's as simple as choosing one of Inkifi's designs and selecting a picture from your own camera roll. Inkifi handles all the printing, assembling and shipping. Our wide selection of premium photo products are designed to make the most of your memories.
Choose from dozens of items that are made for every person and every occasion. Use the Inkifi App to create custom photo print gifts that are sure to put a smile on your loved ones faces, or create stunning home decor items to add warmth and personality to your own home.
Discover the number one app for printing photos straight from your iPhone

Ultra convenient features built-in, just for you
- Our Create function lets you make your own Photo Gifts with ease. You can create hundreds of different products to suit your own personality and style, from prints and magnets to calendars, photo books and other items.
- Need help? No matter what issue you're facing, whether it's a product query or an order problem, our customer support team is just a message away. Reach out to them anytime by tapping on the "Help" link. This link will take you to a live chat with an agent who can help you resolve all of your issues with a single message.
- With our special seasonal deals and exclusive offers, you'll be able to take advantage of our amazing products at discounted prices.
- In-app editing features that are easy-to-use. Make sure your photos look their best before you print them!
- The Inkifi App is ad-free and will never collect or sell your data.
- We're constantly exploring new ways to improve your app experience. With real-time updates, you'll never miss a thing!
Three reasons to love the Inkifi App
Print photos from mobile cameras and free up storage space
Your incredible library of digital photos is probably the main reason why your phone is always running out of memory. With your iPhone's excellent camera and huge screen, it's impossible not to want to capture every awesome moment and keep it on your phone for easy scrolling. But when you're drowning in thousands of irreplaceable photos and running out of storage space, it's time to take action. The easiest option is to get these photos off your phone and into tangible products that can fill the walls of your home instead of your memory bank. And with a photo center as effective and fun to use as the Inkifi App, you can have gorgeous photo prints or decor items ordered in minutes from anywhere in the world.
Turn your photos into awesome gifts
You know what's super easy to make? You guessed it — personalized photo gifts for your friends, family and clients! Imagine having the ability to create professional prints with just your smartphone and your digital photo archive. That's exactly what you can do when you use the Inkifi photo printing app on your phone. With a few simple taps and swipes, you can print photos, custom photobooks, cards, magnets, frames, personalised calendars and more. You can choose to give these items as gifts, or make them for yourself - either way, the entire process will only take you a few minutes to complete. Select your photo, choose your item, place your order and get ready for them to say "Wow, I love it!".
Decorate your home with unique photo decor items
Whether you want to remember a perfect sunset on your last trip to Hawaii or your child's first steps, picture printing online brings together the most precious memories and remind us of what makes life so beautiful. As your photo prints capture the most important moments in your life, they can also be used to make any room more inviting and homey. A range of sizes, styles and frames are available to make any space more welcoming, from fuss-free square prints for a minimalist decor scheme to nostalgia-inducing polaroid prints. With the help of the Inkifi App, you can frame every moment like the precious memory it is.
Convenience. Speed. Quality. That's the Inkifi way.
Get your iPhone printing photos like there's no tomorrow by installing the Inkifi App, your personal phone photo printer. We've made sure that the entire process of getting your photos transformed into incredible quality prints is as easy to follow as possible - even your grandma will be able to send you photo postcards in the mail! In fact, we guarantee that the most difficult part of the entire process will be choosing which of your mobile phone photos to print!
Are you ready to transform your Instagram feed into high-quality photo prints? Download the Inkifi App and get printing!