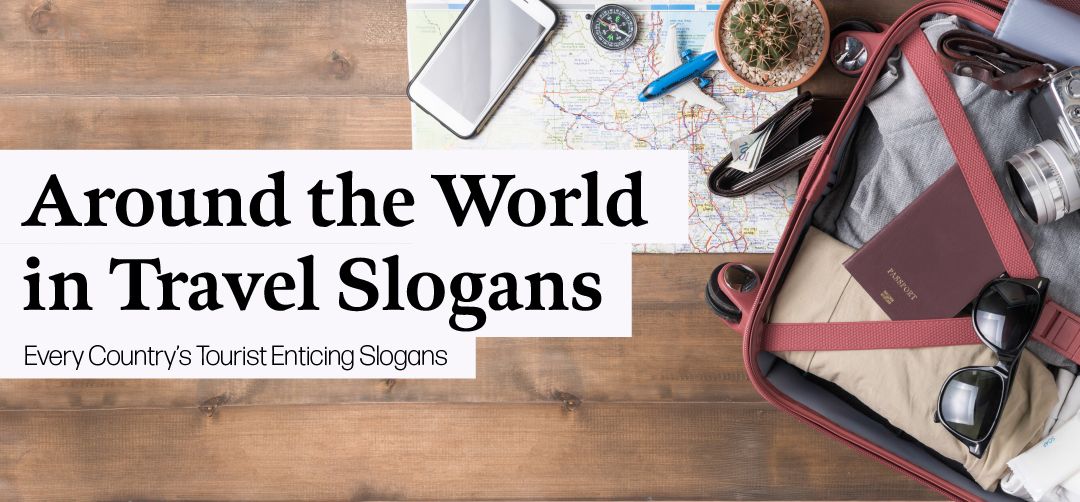 Around the World in Travel Slogans
Every Country's Tourist Enticing Slogans
We don't need much convincing to want to travel to exotic destinations around the world where we can make some brand new memories for our Photo Books, but every country does their best to entice travelers so they can keep their tourism industries booming.
Tourism marketing efforts culminate in catchy slogans, attempting to sum up an entire country in just a handful of words. From the aspirational to the downright cringey, travel slogans give us a taste of the country they represent.
America
This continent offers plenty of variety to travellers, but are the travel slogans of each country as eclectic? From the simple 'Visit the USA' to the aspirational 'Where the Impossible is Possible', each country offers an invitation to tourists.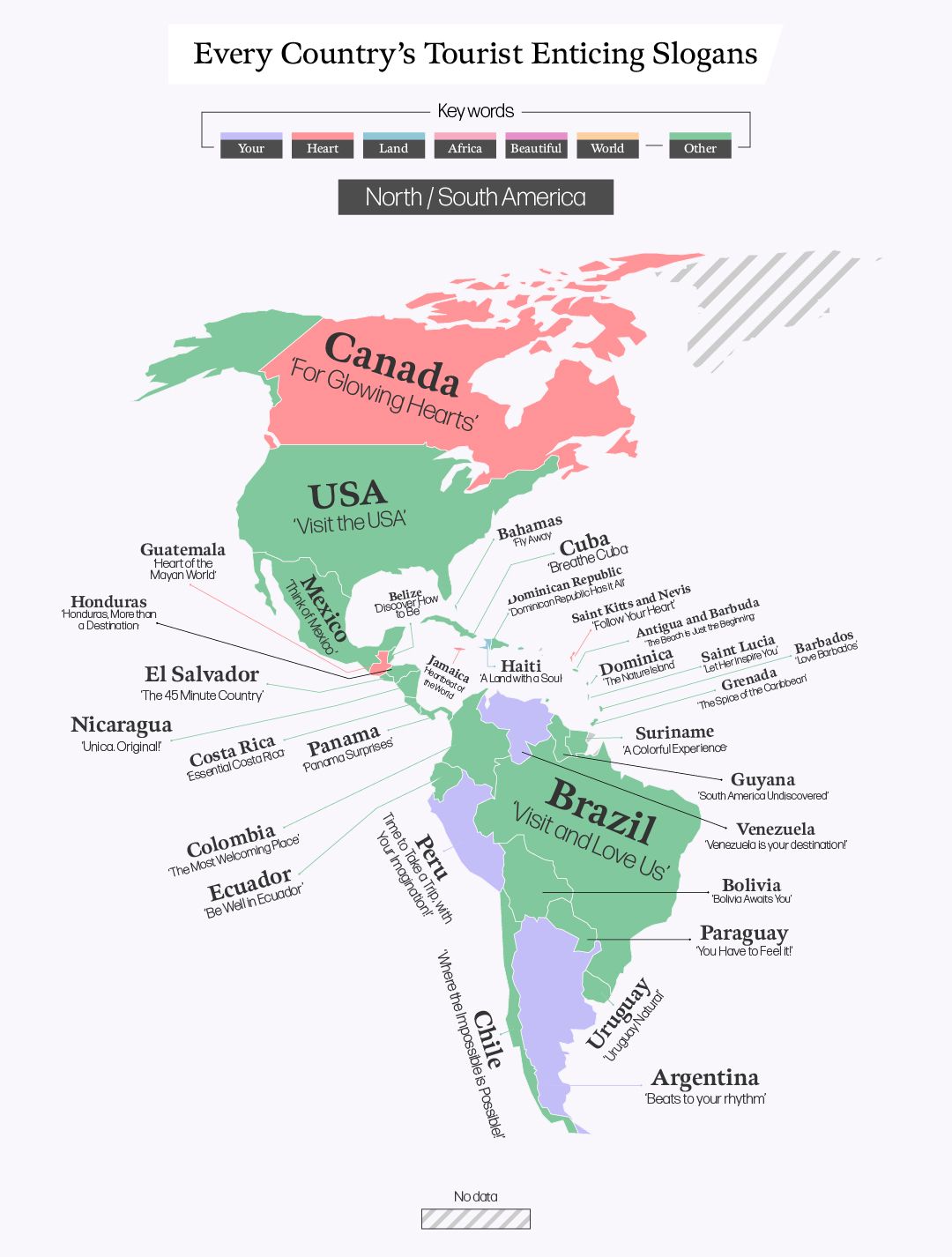 Europe
In Europe, you'll find plenty of natural beauty as well as some catchy travel slogans that encapsulate its wonder, such as Bulgaria's 'A Discovery to Share' and Denmark's 'The Land of Everyday Wonder'.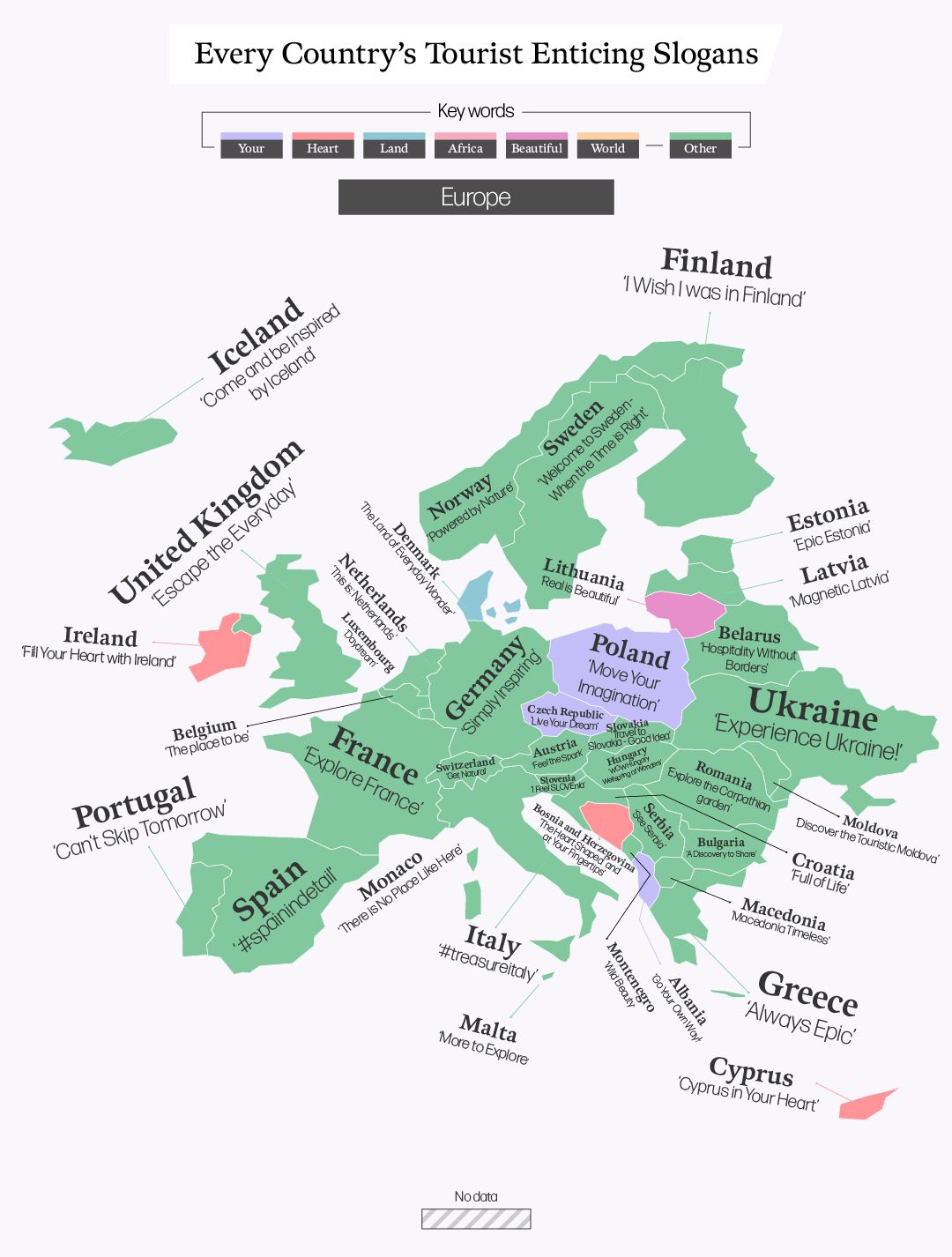 Asia
Asia makes good use of some of the most popular keywords for tourism slogans, with Russia choosing 'The Whole World Within Russia' and Turkey opting for 'Choose Your Turkey'.
Africa
Many of the African countries promote the wonder of the whole continent in their slogans, such as Nigeria's 'Heartbeat of Africa', whereas others opt for clever wordplay to entice tourists, such as Sierra Leone's 'Sierraously Surprising'.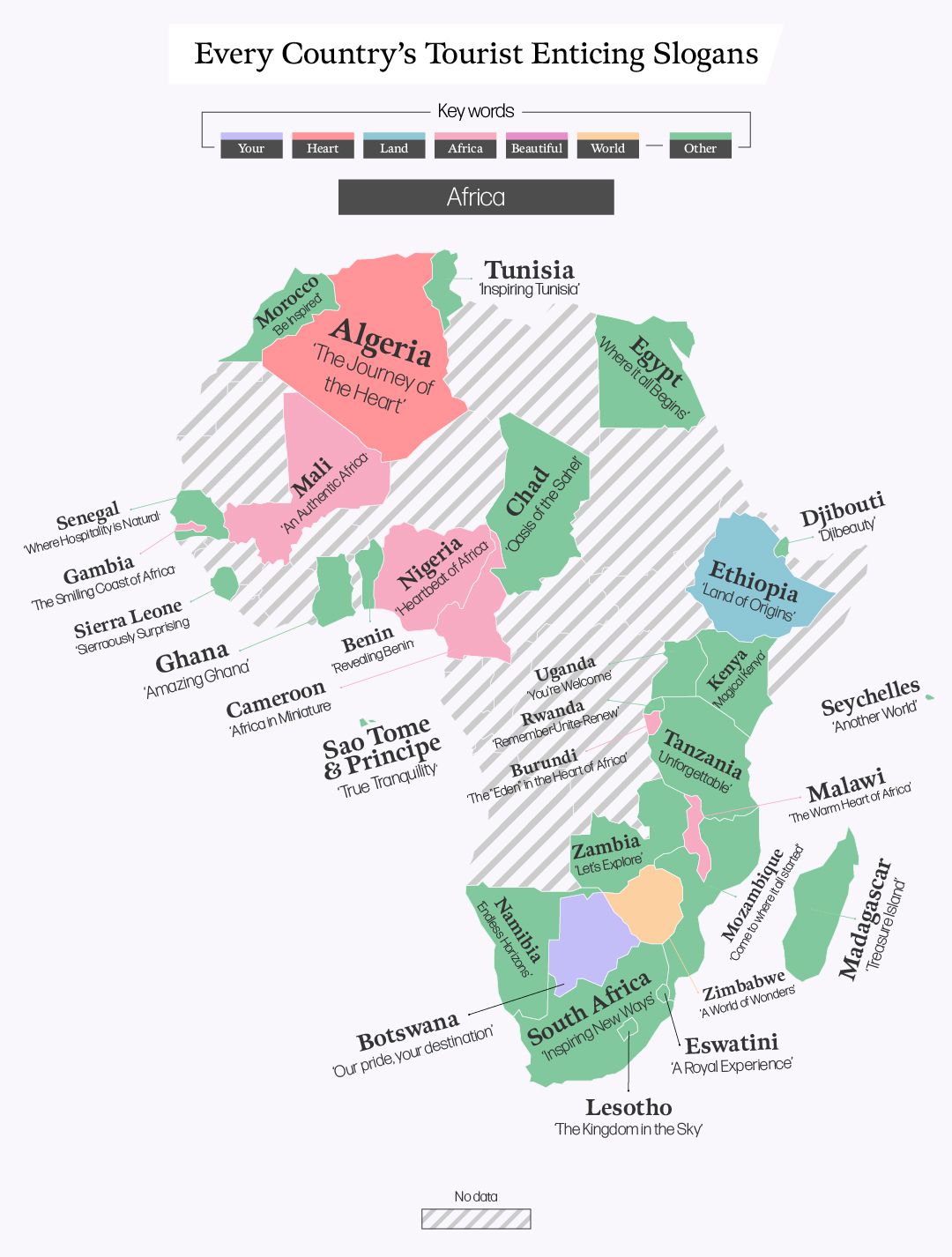 Oceania
You really get a feel for the atmosphere and attitude in Oceania based on their tourism slogans. Representing their way of life, Australia chooses 'Come Live Our PhilAUsophy', while New Zealand opts for '100% Pure'.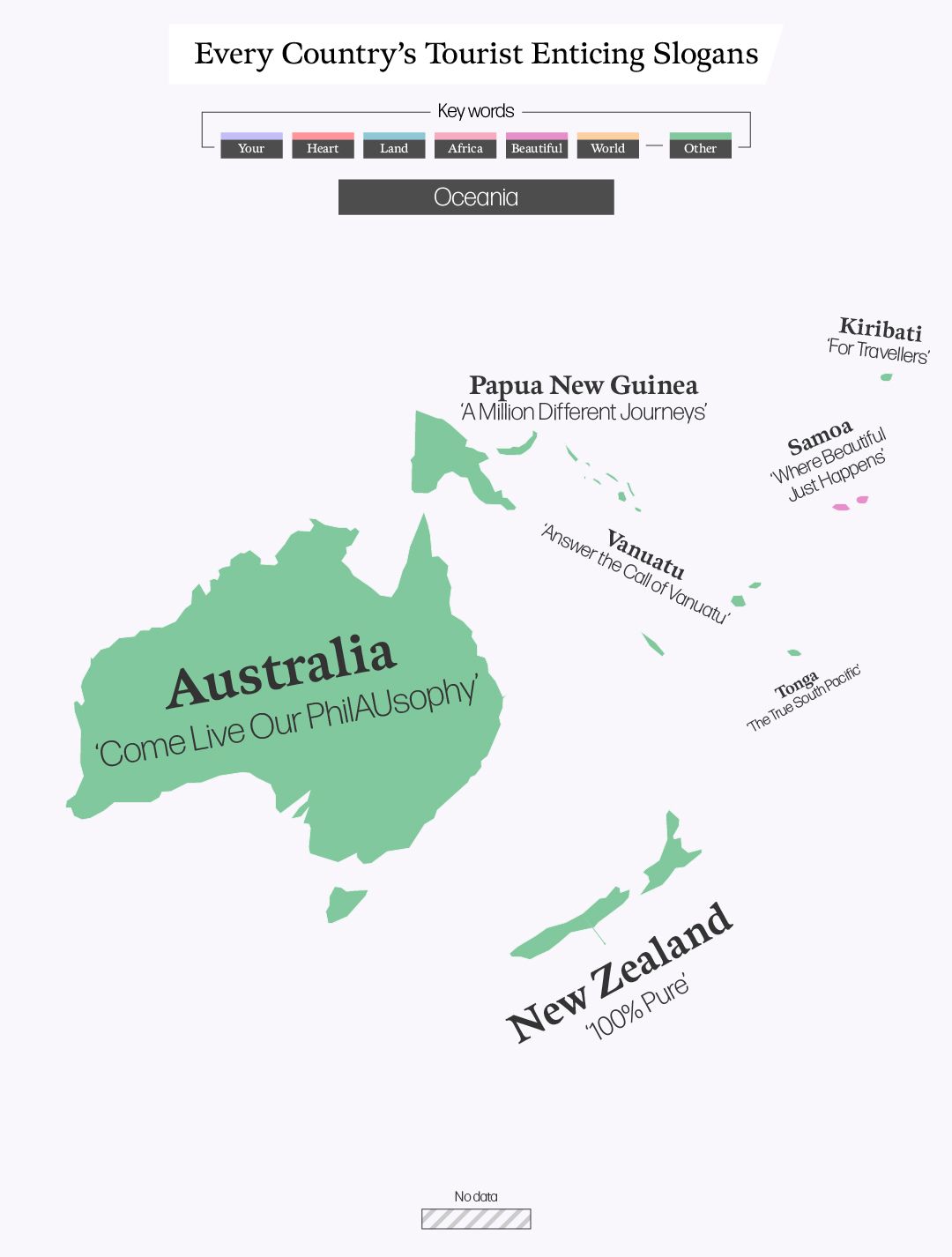 The Most Popular Travel Slogan Words
With all these travel slogans, there are definitely some words and phrases that seem to be more popular than others, with certain themes showing up over and over again. But which words are the most commonly used for travel slogans?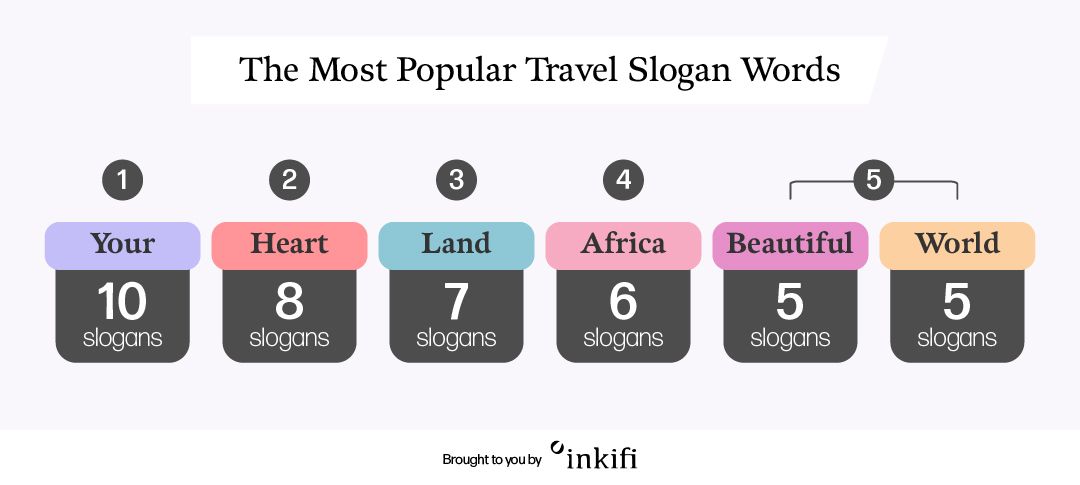 When we remove connecting words such as 'the' and 'in', we're left with the most popular word for travel slogans, 'your'. From Turkey's 'Choose Your Memories', to Ireland's 'Fill Your Heart with Ireland', countries are offering a personal touch when they use the word 'your'. Inviting travellers in to explore the country on their own terms so they can create their own memories is particularly enticing.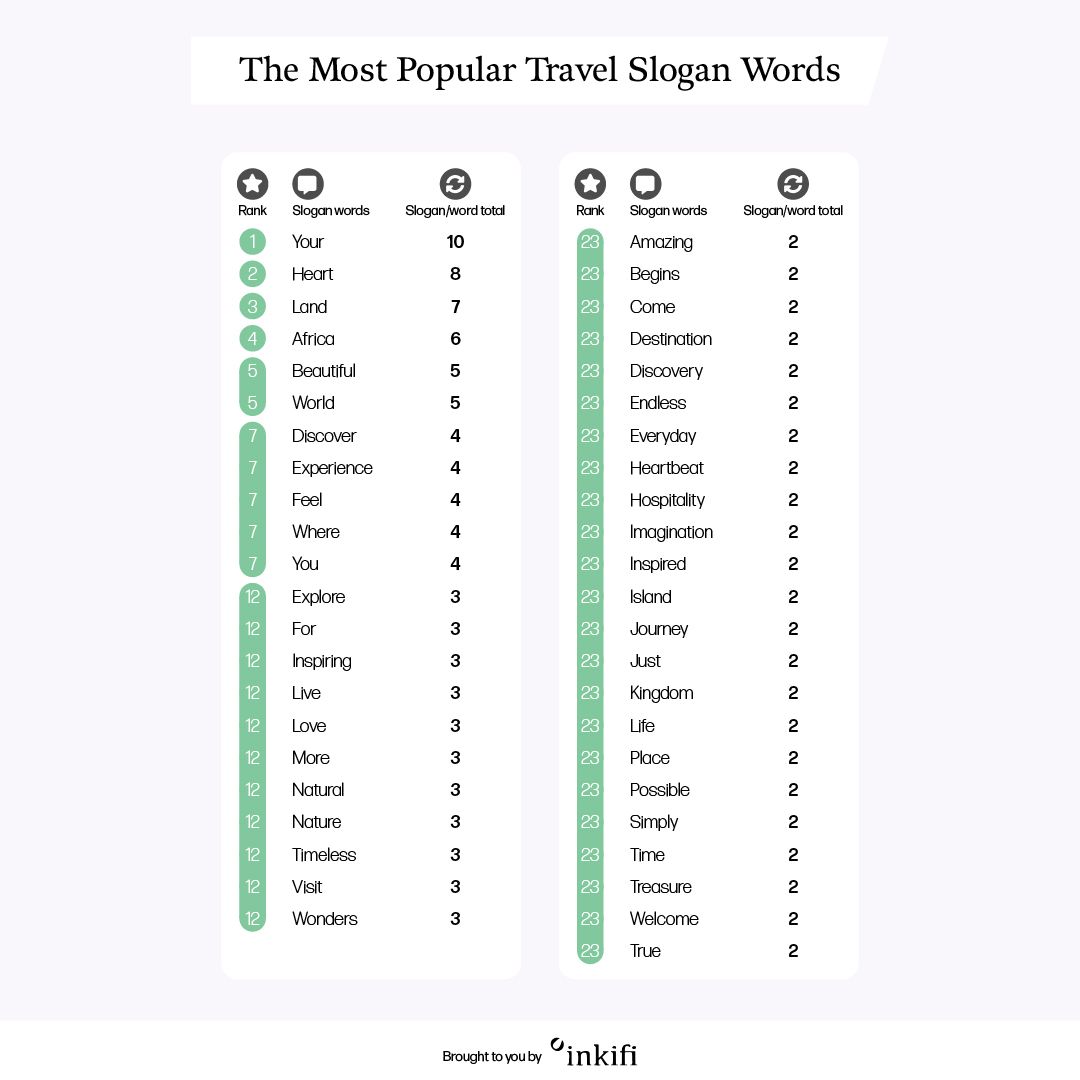 Methodology:
We used official tourism sources where possible to find up-to-date travel slogans, including from social media and official websites. Some countries are missing due to them not having a clear slogan available to find. You can view a full list of sources here.
Copyright © 2023 Inkifi. All rights reserved.