Special Price
$11.93
Regular Price
$15.90
Today You Save 25%
Think Retro. Think Vintage. Our Retro Vintage Prints offer a charm and style other prints could only wish they could.
Printed on premium quality, 300gsm cardstock, they have a quality look and feel.
Format: 4 x 3 inches
Retro Photo Prints
Transform your favourite moments into trendy retro photo prints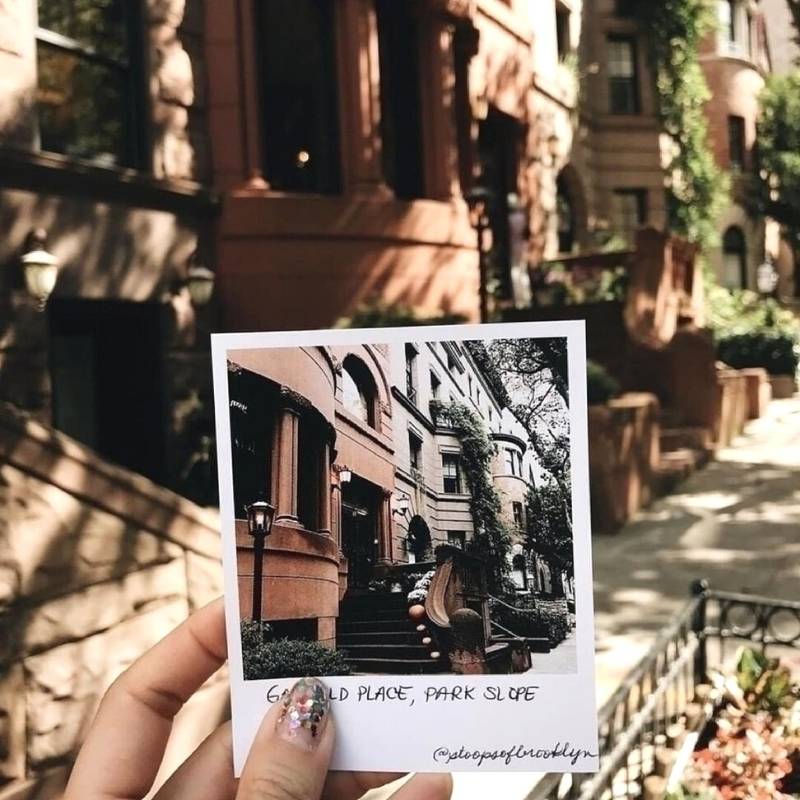 We're all storing our memories in the cloud these days and while it's convenient to look back on old memories on your phone screen, the new way to enjoy photos is photo printing online. Get your favorite Instagram photos off your phone and into real life. Retro photo prints are a new way to display and share your favourite Instagram photos - minus the smartphone!. Now is the perfect time to get your photos printed. Your images will be printed on premium paper with a distinctive white border, creating a polaroid style with vibrant colors that'll last for years to come. Get your photo prints online and create a photo wall for your home, make posters, retro albums or give them as a gift - the possibilities are endless!
Think of us as your premium destination to print polaroid style photos online - the hardest part will be choosing which of your treasured memories to transform into polaroid size prints! Leave the rest to us - we're experts at helping you to print photos online, conveniently and perfectly every time!
Don't settle for anything less than gorgeous retro prints. Choose Inkifi for photo printing and experience your photos at their best.
How it works
Step 1: Select your photos
Pick your favourite photos to give a retro makeover by browsing through the digital archives on your phone or computer.
Step 2: Customize
One of the biggest benefits of using Inkifi to print your photos is that you have a chance to edit your photos before printing. Frame the moment by cropping, applying a filter and choosing a final finish.
Step 3: Check out
Making an order on our website is as simple as completing a few fields in the online form. After you've added to your shopping cart, you'll be able to check out and make payments via our secure platform. We can't wait to get started on your retro photo project; it's going to look amazing!
Step 4: Your photos, delivered to your door
We know you'll love the photo prints we made for you and we hope you enjoy admiring them as much as we did making them. If something doesn't look quite right or if you have any questions about your order, let us know — we want to make sure you're completely satisfied.
Retro Print Inspiration
Your Retro Photo Prints Shared On Instagram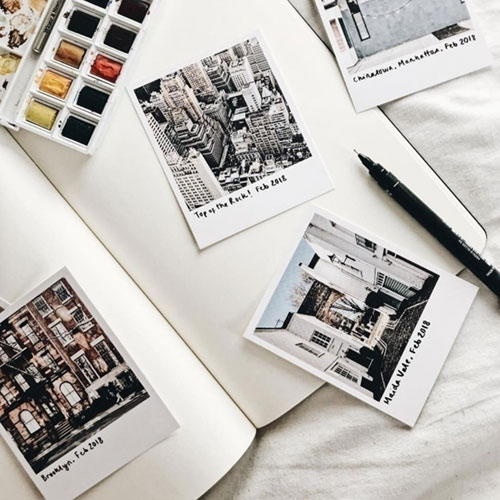 @__momentsofmine: Taking a break from reading to do some scrapbooking with these loooovely retro Polaroid style prints from @inkifi_instagram"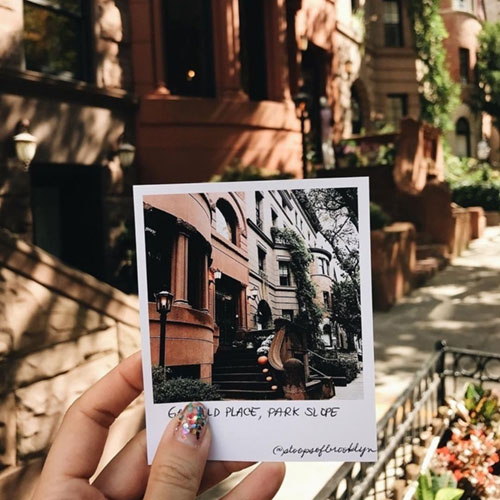 @stoopsofbrooklyn: my stoops photos that the folks at Inkifi printed out for me!"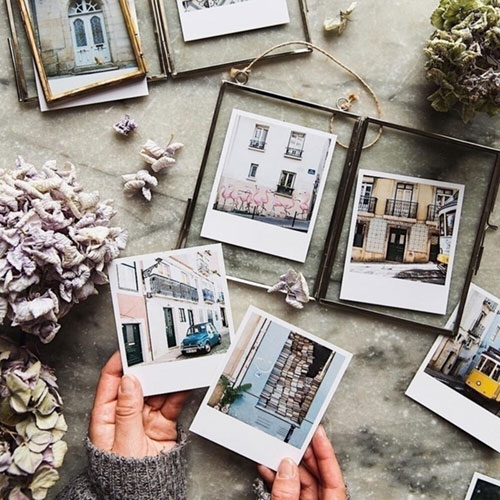 @catherine_frawley: Absolutely delighted with these vintage style prints from @inkifi_instagram I love holding images in my hands, you relive your memories in a completely different way to scrolling through them on screen."
@the_wonderingmind: I had the most beautiful vintage Polaroid style photos printed for my niece for her scrapbook. I printed some for myself and also my mum and I'm so pleased with how they turned out. So so gorgeous.
Four good reasons to print pictures online
Make digital memories real
Photos are not meant to be hidden away in a folder on a computer or stored on a backup drive. They're meant to be displayed where you can see them every day! Inkifi retro prints offer the most durable means of bringing your favorite photos out of the digital realm and into your real world. The best way to remind yourself of beautiful memories shared with your loved ones is by surrounding yourself with their photos - and we can't think of a better way to do this than getting that signature retro effect online.
Get creative with our editing options
Use our modern photo editing tools to make every photo the best that it can be. Trim the image to your liking or apply one of our many filters to create an artistic look. Add that final touch with one of our many finishing options and make your print truly distinctive. There's no easier way to get perfect online retro prints than this!
Get that retro aesthetic in every room of your home
With their ability to make any room feel more homey and inviting, photo prints are the perfect way to remember and display the most important moments in your life. Whether you want to remember your best vacations or show off your children's portraits, photo prints can help you with that more than any other home decor. Retro prints have the added bonus of adding a touch of nostalgic charm to your decor with their retro aesthetic, framing every moment like the precious memory it is.
Give a gift that will be remembered
Online retro photo prints transform your favourite high-quality images into memorable photo prints that can be sent as gifts. They're a great way to capture a special moment in a photo for someone you love and their quirky retro stylings can even be used to spruce up any space. Whether it's framed or stuck into a scrapbook, the gift of a retro photo print is sure to add a smile to any face.
The benefits of choosing Inkifi retro photo prints
Free up your online storage space
Are you tired of your smartphone's storage capacity running low? Don't you wish you could easily take your photos off your phone and show them off to your friends and family as cool retro style prints that fill up your walls instead of your memory space? With our photo prints for Iphone and other smartphones that allow you to print retro pictures online, you can do exactly that and more. Transform your picture into charming retro prints that are sure to light up your space and your mood every time you see them.
Endless creative gifting possibilities
Give a gift that's as unique as the people you love: a quirky and unique retro photo print. Surprise them with a beautiful print of your favorite shared memory that is perfect on its own for photo framing and even better when incorporated into posters, cards and other creative gifts. The unique format and size of retro prints makes them easy to use for just about any DIY project you can think of. Get your retro photo prints online and create something special today!
Create something new from your photos
Turn your photos into original pieces of art by using our easy-to-use photo editing software to achieve professional effects and finishes. We save you the time and effort of learning specialist image manipulation tools! Whether you want to polish up the rough edges of your photo or create a striking new look, our intuitive interface will enable you to bring out the best in every photo.
Consistently beautiful results
Whether it's a single retro print or 100+ photo prints, we promise to deliver clear, high-quality photos on time, every time. Our commitment to high-quality printing and the pride we take in our work can be seen in the consistency of our results. You'll never regret getting your retro print online with Inkifi!