How to choose the correct 2022 Instagram aspect ratios and display your content at its best
The lowdown on the latest Instagram upload sizes in 2022
Instagram has changed drastically over the last few years, adding Stories, IGTV and a myriad of updates and options that allow you to create engaging content that connects with your followers. But all of these exciting features come with their own specific Instagram ratios, which are designed to display your content at optimum quality and clarity. So how do you know which 2022 Instagram upload sizes are the best fit for your content?
There are so many different photo sizes for Instagram that it can be hard to find the one that fits your content best. Let's dive in and break down the most up-to-date dimensions so that you can choose the right Instagram upload sizes for your next post!
The history of Instagram photo sizes
In the early days of Instagram, users were forced to crop their photos into squares or use other tools to create workarounds. This was time-consuming, inconvenient and downright irritating. Due to the original 1:1 aspect ratio that Instagram initially used as standard, users who wanted to display landscape and portrait photos were forced to crop their photos into squares.
Fortunately, Instagram has undergone several updates since its inception in 2012 and has since added horizontal and vertical photo and video capabilities to its platform. This means that you can now share your content the way you want to, without having to fit your pictures into a square box.
When it comes to your posts, there are three photo sizes for Instagram that have been built to make your content shine. The first is the well-known square format, of course. Next comes the landscape photo and lastly, portrait images. So let's start by breaking down the most updated Instagram image size for each of those three options.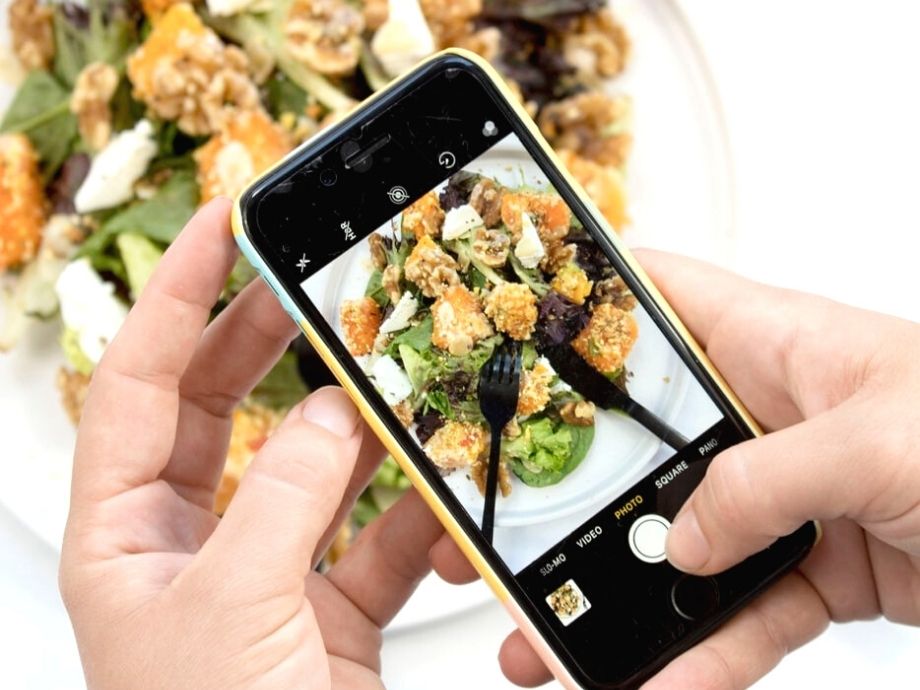 The best Instagram sizes for square photos
While Instagram supports both horizontal and vertical images, your images will be displayed in square format on your main profile page. Since Instagram automatically crops images into 1:1 squares to display correctly on the profile grid, uploading a square photo ensures that no vital details are cropped out of the thumbnail of your image. If you want your shots to look their best when cropped by Instagram, make sure they are 1080px by 1080px. That way, even when they are compressed for mobile, their quality won't fall.
The ideal Instagram image size for a square photo is at least 320px by 320px and maximum 1080px by 1080px. Some suggest that the best size is at 600px by 600px but we'd advise 1080px x 1080px for the best possible results.
The best Instagram sizes for portrait photos
The best Instagram ratio for portrait photos is 4:5. That means that if you have an image that's larger than 1080px by 1350px, you'll need to crop the photo so it fits the required size.
Portrait photos can make a big impact since they take up more real estate on your feed when scrolling through your images. It's relatively easy to post portrait or vertical photos to your feed without cropping and there are loads of step-by-step tutorials available or you can refer to the guide below.
Remember: If you're taking a photo of something that's wider than it is tall, think about how it might look in the square Instagram profile grid.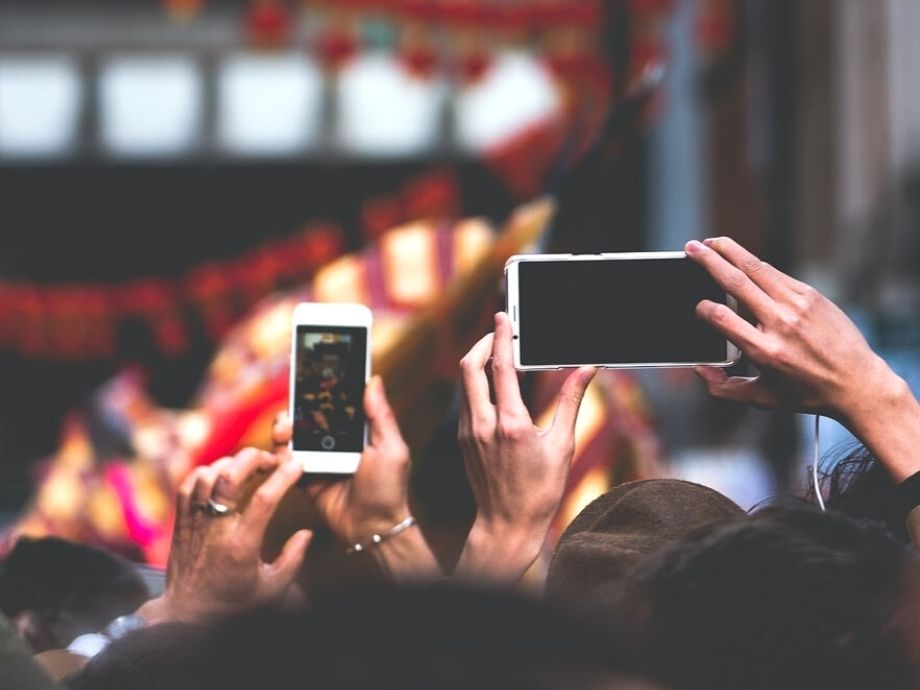 The best Instagram sizes for landscape photos
Getting your photo to post in horizontal format on Instagram may seem like something only the most tech-savvy people can do. In reality it all comes down to having the correct Instagram aspect ratios for your landscape pictures. These landscape ratios can be particularly difficult to master, since the perfect Instagram ratio for horizontal photos is 1.91:1. This ratio will allow you to upload a landscape-orientated photo without a border.
Of course you can upload photos with Instagram aspect ratios of up to 16:9, but then the app will automatically add a border to your photo. The ideal Instagram image size for landscape photos is 1080px by 1350px.
Wondering how to get landscape photos on Instagram?
With the latest updates to Instagram, you can now add landscape photos to your feed with ease. This new direction is a welcome change for those of us who want something different from the traditional square image layout.
Here's how to upload your landscape photos:
Open up your Instagram App
Tap the Add Post button at the top of the page
Select the photo that you would like to upload
Tap the full-size button in the bottom-left corner - it looks like an image of two corners. Doing this will automatically adjust your photo to the ideal landscape ratio.
You may be prompted to crop your photo at this point to match the ideal Instagram aspect ratios.
You can also adjust the cropping of your photo by pinching to zoom in and out of the image.
Once you're satisfied, tap next to continue your upload!
Bonus tip: for consistency, it's best to stick to the same aspect ratio for all of your landscape photos, especially if you post landscape photos frequently!
To be sure that your landscape photos will look their best on all devices, try to make them at least 1080px high. This size will keep your pictures from looking pixelated on phones and computers!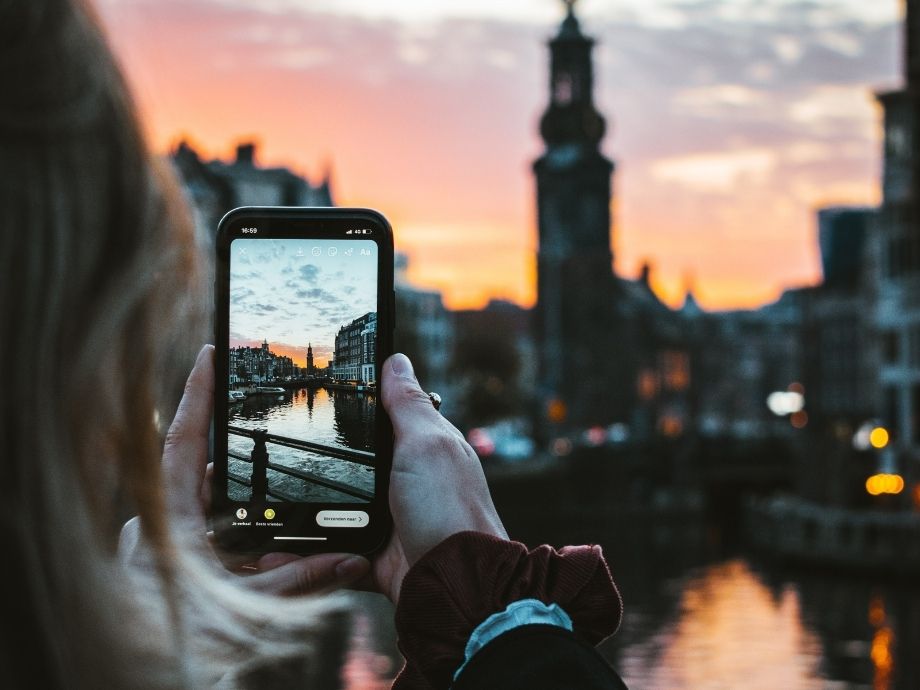 Time for a quick recap on the best Instagram aspect ratios to use
Instagram allows three aspect ratios for your photos:
For users who want to experiment outside of the square format, Instagram also allows portrait and landscape uploads.
The best Instagram aspect ratio for portrait photos is 4:5
The best Instagram aspect ratio for landscape photos is 1.91:1.
The best Instagram upload sizes for regular photo posts are:
1080px by 1080px for square format
1080px by 1350px for portrait format
1080px by 608px for landscape format
Now that we've got regular photo posts covered, let's move on to the next frontier: video!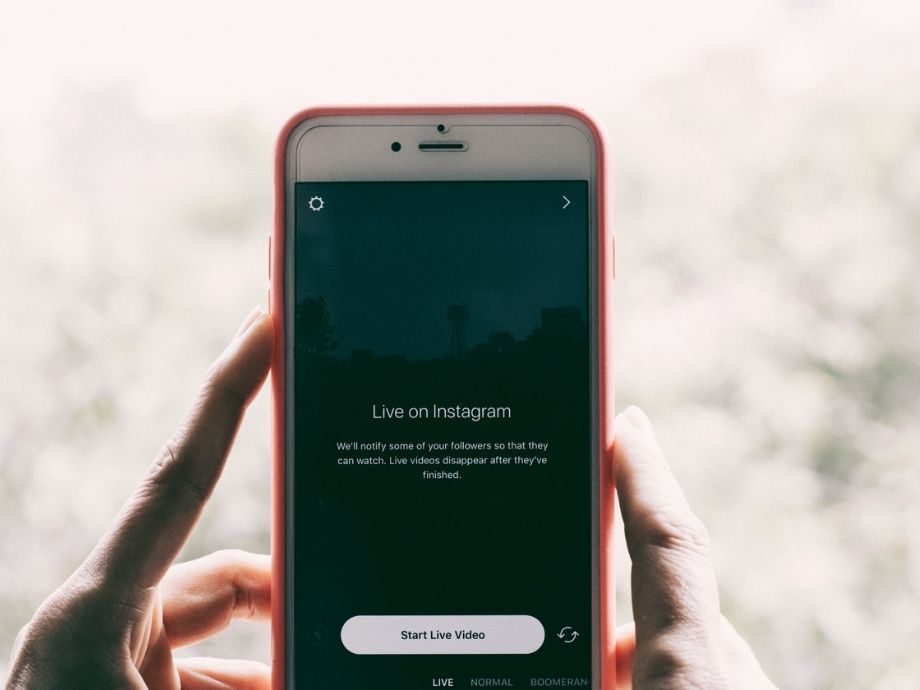 Choosing the perfect Instagram video size
Video posts on Instagram have become so popular that 70% of marketers have indicated that they plan to invest in increasing their video activity in the near future. Modern video-sharing apps like Instagram make it simple and convenient for you to post footage directly from your phone - but if you've ever tried to upload a video that's not the proper Insta video size, you know it can be a real hassle. If you want to start posting videos to your feed, it's important to know the dimensions of the video you're shooting before uploading it to Instagram, otherwise you might crop out important parts of your footage.
When it comes to uploading videos to Instagram, you can choose from the same three formats as you would for photos. These are square, portrait and landscape.
For square and carousel videos, the ideal aspect ratio is 1080px x 1080px
For portrait orientated videos, the ideal aspect ratio is 1080px x 1350px
For landscape orientated videos, the ideal aspect ratio is 1080px x 608px
The following are the preferred Instagram aspect ratios for videos:
For or square and carousel videos - 1:1
For portrait videos - 4:5
For landscape videos - 16:9
We recommend a 16:9 aspect ratio for landscape videos as it's the most widely used ratio on Instagram. The 1.9:1 ratio of landscape posts is significantly more difficult to edit, as you'll have to crop and resize your video.
In order to ensure top quality and shareability, there are also minimum and maximum requirements when it comes to uploading videos to Instagram. In order to be successfully uploaded to Instagram as regular posts on your feed (not applicable for IGTV posts), your videos are allowed a maximum:
30 frames per second
60 seconds in length
File size of 4 GB
Keep your videos under these limits to ensure that they don't get blocked for being too big or too long.
The orientation that your video is shot in will determine its minimum and maximum resolutions, just as it would if you were uploading a still picture. The minimum resolution required to upload is:
600 x 600 for square and carousel videos
600 x 750 for portrait videos
600 x 315 for landscape videos
On the opposite end of the spectrum, the maximum resolution allowed per upload is:
1080 x 1080 for square and carousel videos
1080 x 1350 for portrait videos
1080 x 608 for landscape videos
Keep within these requirements and rest assured that your uploads will result in clear, high-quality videos that your followers will love to watch!
Choosing the best Instagram story size for your stories and reels
Instagram announced that users would be able to upload landscape videos to IGTV in 2019. Before this change, all videos on IGTV had to be in portrait orientation, which proved challenging for some users to shoot. Now that the landscape option is available for IGTV, you have the freedom to shoot your long-form video content in any format you like!
While the length of an IGTV video is only limited to your imagination, there are several constraints in terms of resolution and aspect ratio. To make your IGTV videos look their best, be sure to keep the following rules in mind:
The minimum aspect ratio for vertical IGTV videos is 4:5 (standard portrait ratio), with a maximum ratio of 9:16.
The minimum aspect ratio for horizontal IGTV videos is 5:4 and the maximum ratio is 16:9.
IGTV users will be able to view IGTV preview snippets in their Instagram feed with the One-Minute feature. This feature is cropped to a 4:5 aspect ratio.
In your 9-grid, the One-Minute Preview is cropped to a 1:1 square ratio.
You can choose a still from your video to use as your IGTV cover photo or upload a new one. Whichever option you choose should have an aspect ratio of 1:1:55 and a resolution of 420px x 654px.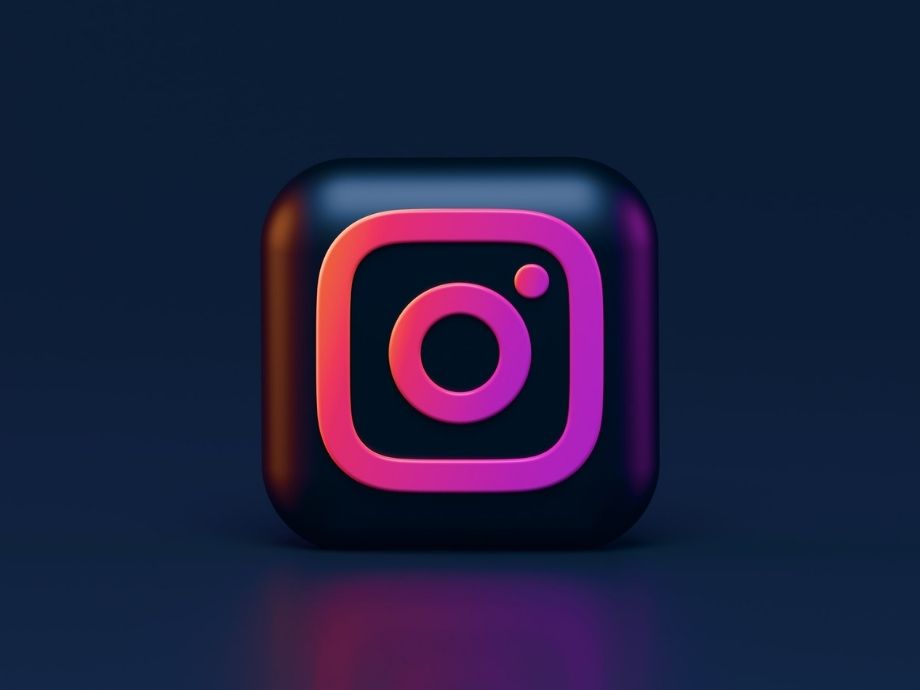 Instagram upload sizes: your ultimate cheat sheet
For standard photo uploads:
Instagram Photo Square: 1080px x 1080px
Instagram Photo Portrait: 1080px x 1350px
Instagram Photo Landscape: 1080px x 608px
For standard video uploads:
Instagram Video Square: 600px x 600px / 1080px x 1080px
Instagram Video Portrait: 600px x 750px / 1080px x 1350px
Instagram Video Landscape: 600px x 315px / 1080px x 608px
Instagram Video Carousel: 600px x 600px / 1080px x 1080px
For Stories, Reels and IGTV:
Instagram Stories Photo: 1080px x 1920px
IGTV Cover Photo: 420px x 654px
Alternatively, resize online and never worry about Instagram upload sizes again
Not keen on memorizing lists of numbers or measuring aspect ratios every time you want to upload a selfie? A photo resizer app might be the right solution for you. Any number of free image resizer apps will resize your photos in a flash, ensuring that your images are optimized for upload without impacting their quality.
In Conclusion:
The first thing your followers see when looking at your profile is a grid of images, and if those images aren't properly sized and formatted, it becomes easy for them to miss the point you're trying to make. To make sure that your posts are viewable on all devices and displaying at their absolute best, you should follow the platform's rules and ensure that your images fit inside the prescribed Instagram ratios. First impressions are vital online, and by uploading the correct photo sizes for Instagram, you're sure to build a profile that will attract followers from far and wide.
Do you want to cherish your insta moments forever?
Now you can get your images off your phone and onto your walls with Inkifi's print range that's perfectly matched for Printing Instagram Photos