"Photographs…capture a moment that's gone forever, impossible to reproduce." Karl Lagerfeld's words still hold true today. Even as photographic technology changes and mobile phone cameras become more sophisticated, it's still up to the photographer to find those unique moments with the power to move and inspire us.
But how to go about capturing them? We've spoken to some of the world's leading mobile phone photographers to find out their techniques for perfect composition, lighting and processing. Here are their 15 tips and tricks, guaranteed to reveal your inner photographer.
Tip 1
It's all about the light
Natural light is the most important and powerful tool. Use natural light as much as you can and never use the flash on your phone. It makes awful highlights and terrible shadows. The better your object is lit, the clearer and crisper the image will be. By using natural light you can add power or drama to your images. Use gloomy weather to create a moody depth in your picture.One of my passions is food photography. Food just looks more appealing in natural light. You don't need a lot of expensive equipment to lite food well. A simple window is all you need to create beautifully diffused light. But the most effective way to improve your photography skills is practice, practice, practice. Photograph as much as you can in as many different light situations as possible.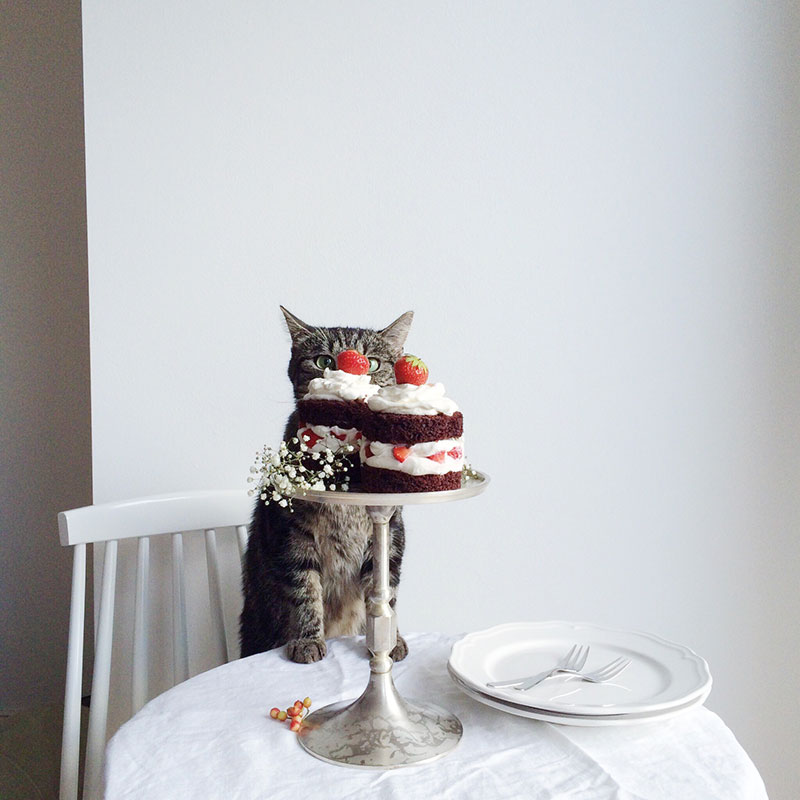 Tip 2
Less is more
My favourite mobile phone photos are often the more minimalistic ones. Keeping your compositions simple without too much going on in your frame makes it easy for your viewer to breakdown and relate to your image. Next time you're framing up a shot, take the extra time to try and avoid including too many irrelevant things (eye sores) in the background or foreground (cars, garbage cans, lamp posts etc…) and you'll end up with a nice clean looking shot.
Tip 3
Include People in Your Shots
Street photography can be very challenging and intimidating. You can start off by photographing people from a distance; always keeping in mind composition and scale. As you build more confidence, try to get shots of people from a closer perspective. One of the most important aspects of this is capturing their body language, and facial expressions. Different kinds of people will tell different kinds of stories. It is all about visual storytelling and creating connections with strangers. Hipstamatic is a great app for street photography. It has an endless variety of lenses and film combinations.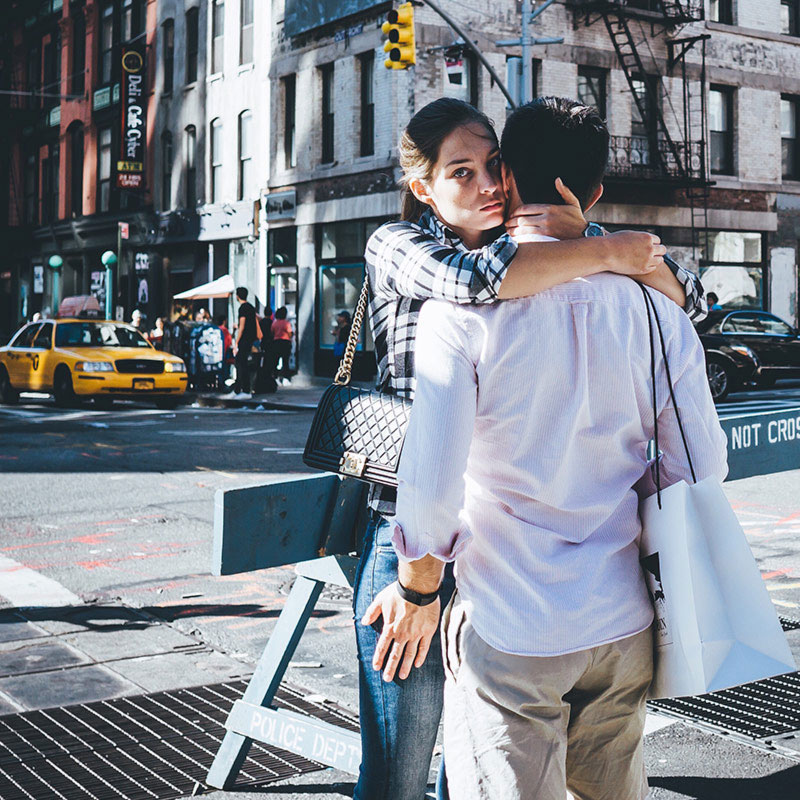 Tip 4
Add some magic with a frame
Sometimes your subject pops in unexpectedly into a frame - make the most of it! It will add that bit of magic to an otherwise still photograph. Make sure you integrate it nicely, take several shots for a perfect pose.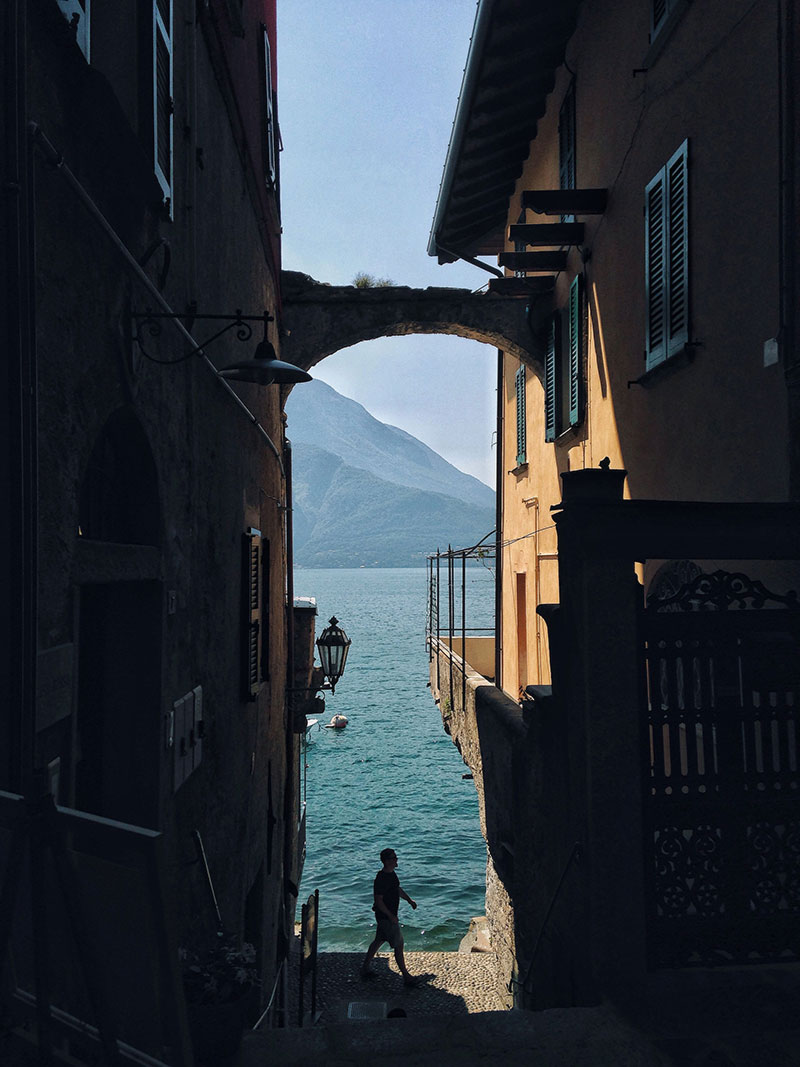 Tip 5
Frame your subject
I'd say this is probably the most important rule when it comes to shooting on your phone or any other of camera. If end up at a location that has a bit more going on in the scene, try to frame up your subject on a clean light background. This instantly draws the viewers focus to the subject and keeps them from getting lost in the noise. I often use this technique while shooting larger scenes and landscapes that include a very small subject.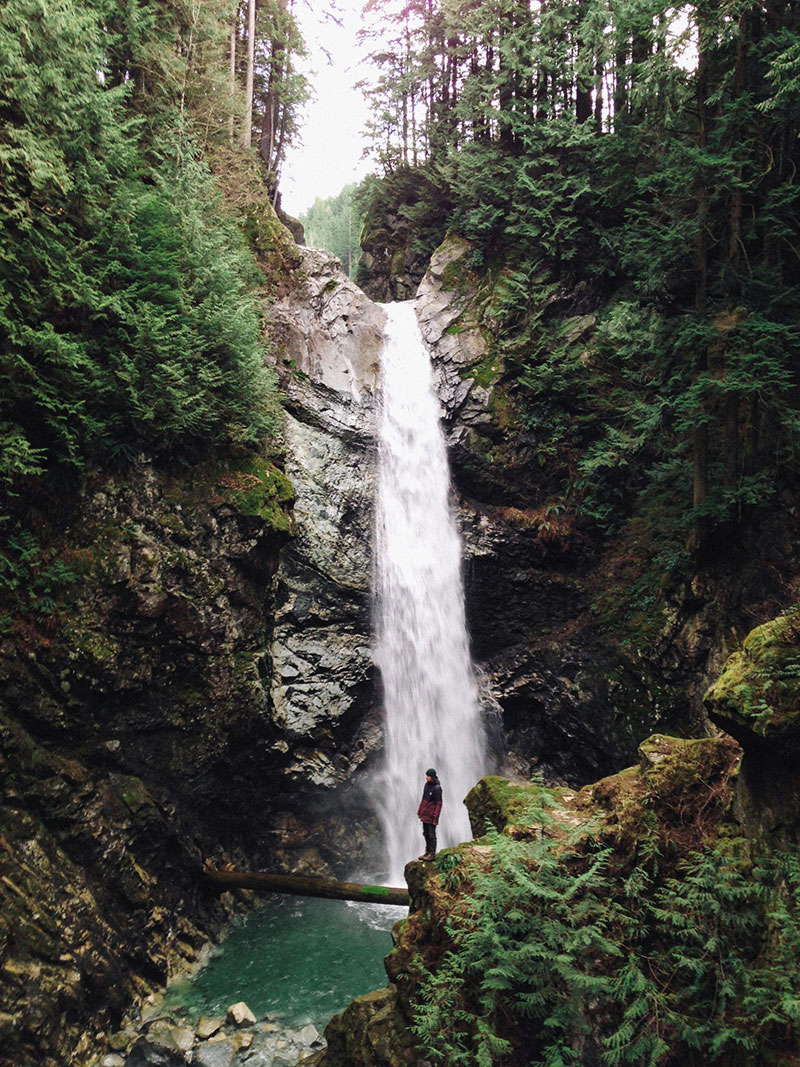 Tip 6
Symmetry is fundamental to get a good photo
You should always try to get your lines as straight as you can by holding your phone still in your hands and right in front of the object you're shooting. Enable the camera grid in your settings, so you'll be able to get the lines straight even before you're shooting. And for some final adjustments, SKRWT is the app to use. The results will be impeccable.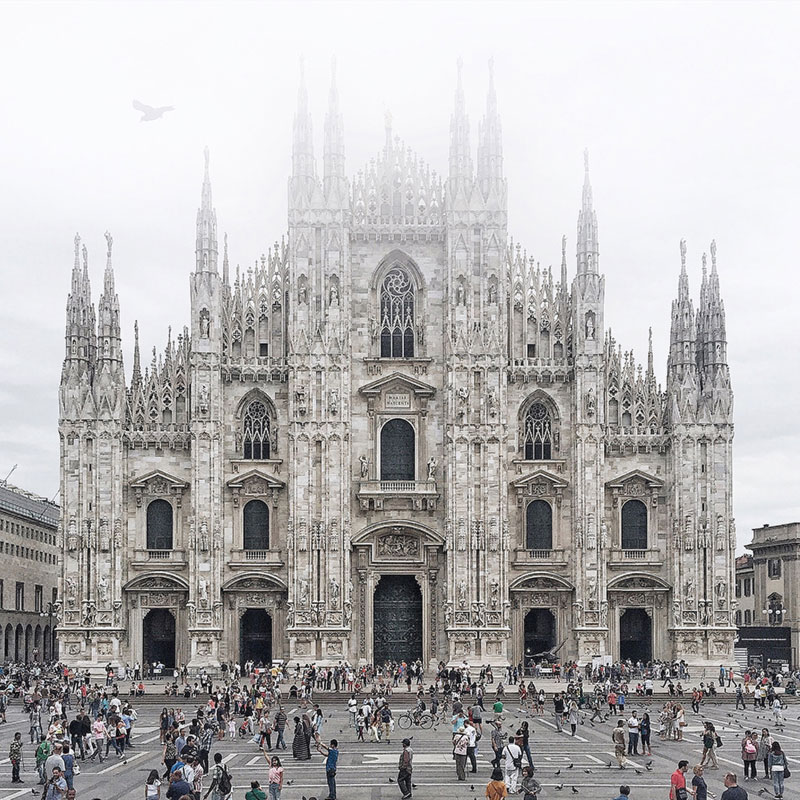 Tip 7
As a photographer I am always looking for a subject and then using light and lines to guide the viewer eye to the subject. First, start by using your own eyes and identify a subject. It can be a cat, the sun on a tree or the blue mirror on a car, you get the point. Second, find a way to isolate the subject. I might be moving the subject to the shade or sunlit, if its orange by placing it front of something blue or framing your subject where the lines in the frame lead to it. Third, use your grid in your camera to see if the image need balance or a crop. This will help you identify your subject because, subjects tell story.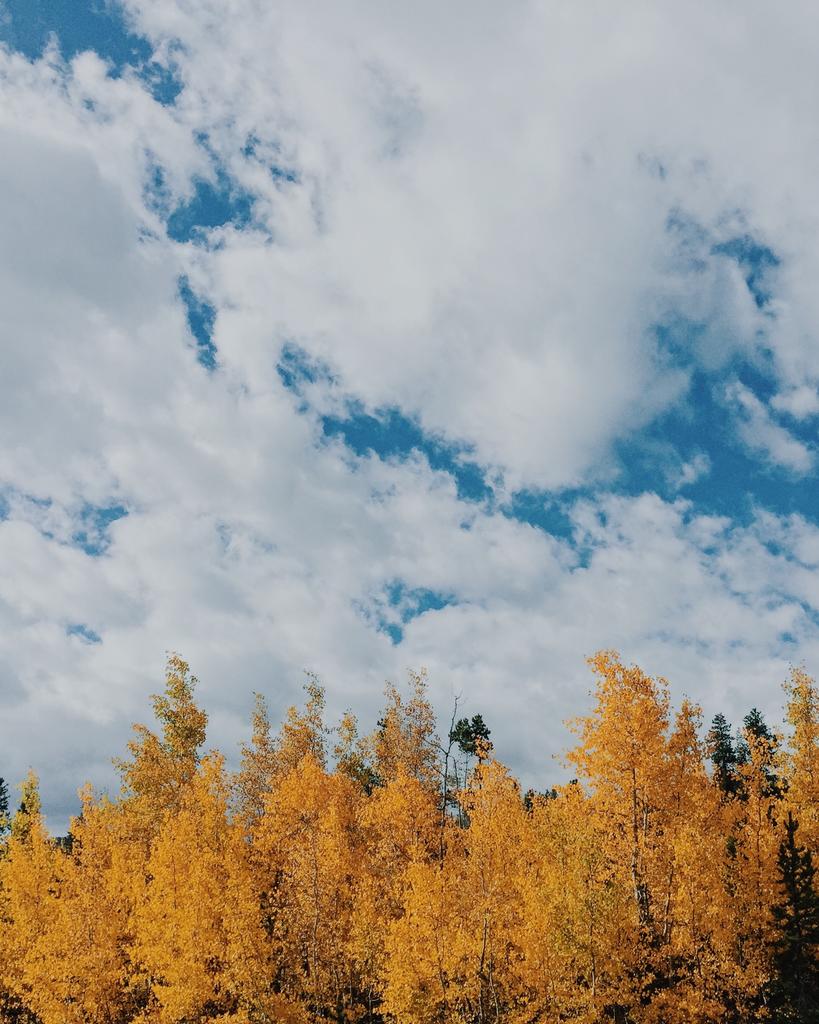 Tip 8
The rule of thirds
A classic photography tip that still works: try the rule of thirds. Use the grid on your iPhone camera and place the object your shooting top third or bottom third of the frame. This makes a more compelling, dynamic image.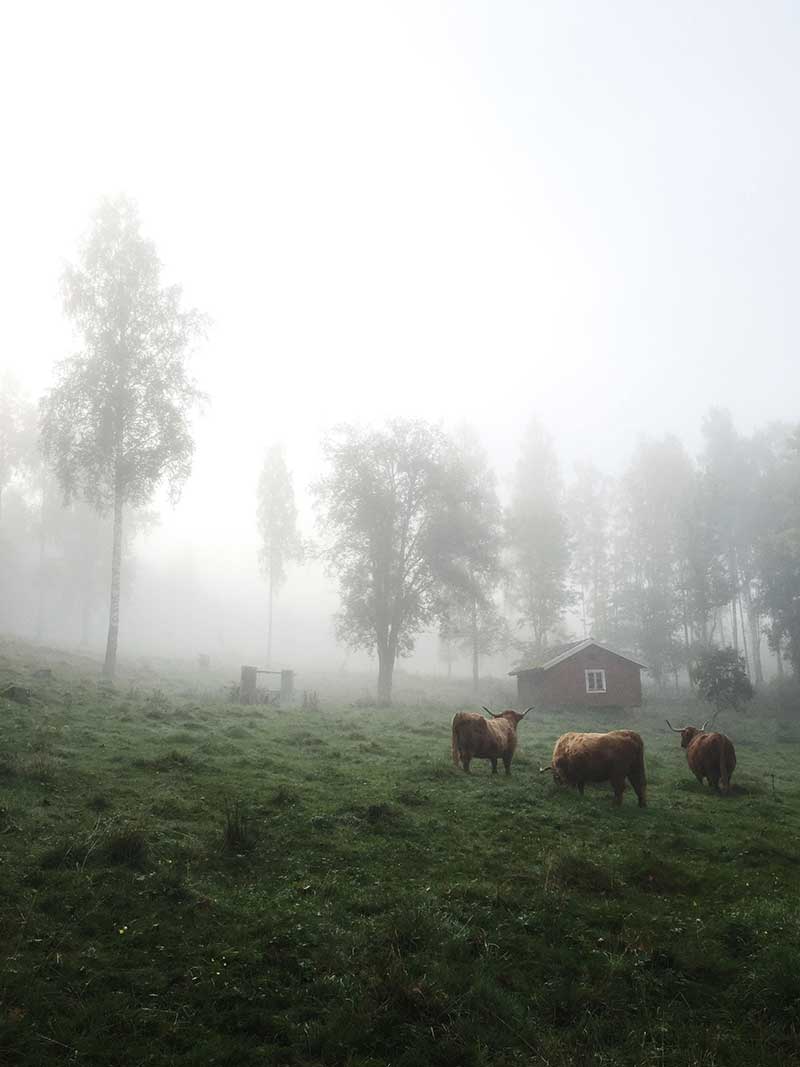 Tip 9
Design is King in mobile photography
When shooting on a mobile device we're shooting at around 29mm which means there can be a ton of information in the photograph. This isn't a bad thing but it can easily lead the viewer to distraction and misunderstanding of what the subject and story is. Using elements like leading lines, rule of thirds, color theory and simple shapes will help direct the viewers eye and tell the story with ease and sophistication.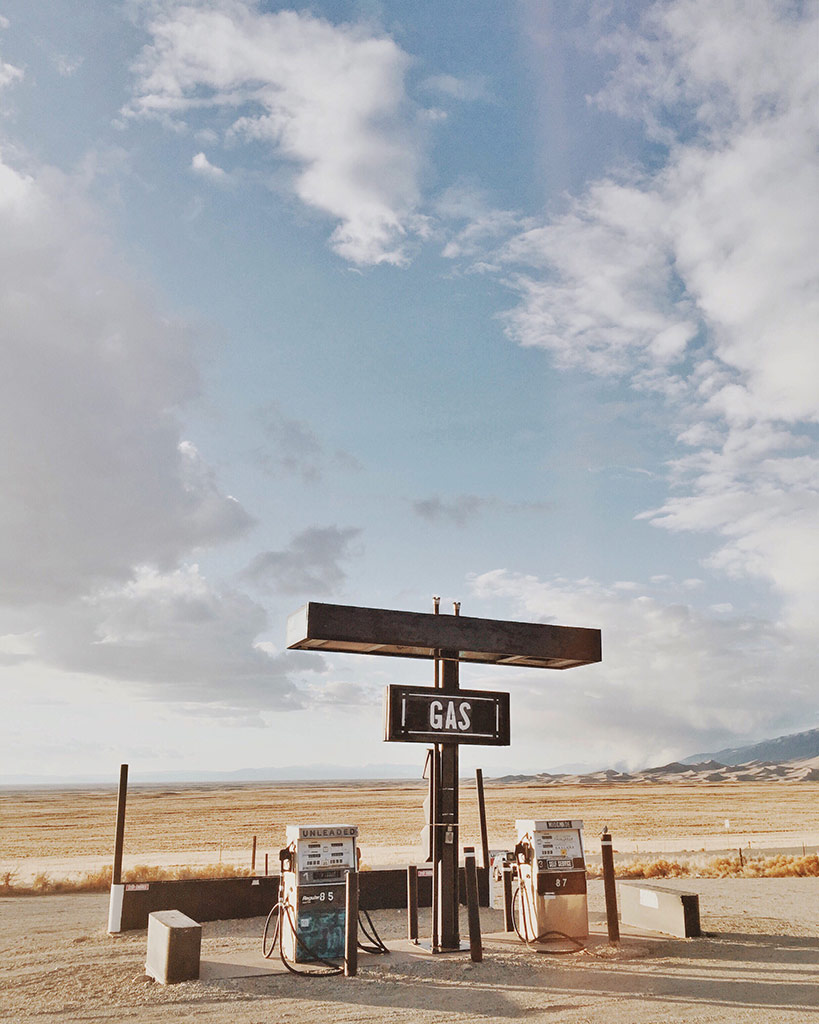 Tip 10
Taking photos in Harsh Light
A common theme among photographers is to avoid shooting around noon-day because of a term that most of you refer to as "harsh light". It is actually my favorite time of day to shoot in. Harsh light creates a beautiful contrast, mystery, and adds a dramatic element to the photograph. By manually under-exposing the image, all of the medium and dark toned background elements simply reduced to a rich, pure black. Filterstorm is one of my favorite post-processing apps when I want to play around with the light and shadows in a photograph. I normally use it for adjusting contrast in selected areas. Also, vscocam is great for adjusting color and adding different types of tones to the photographs.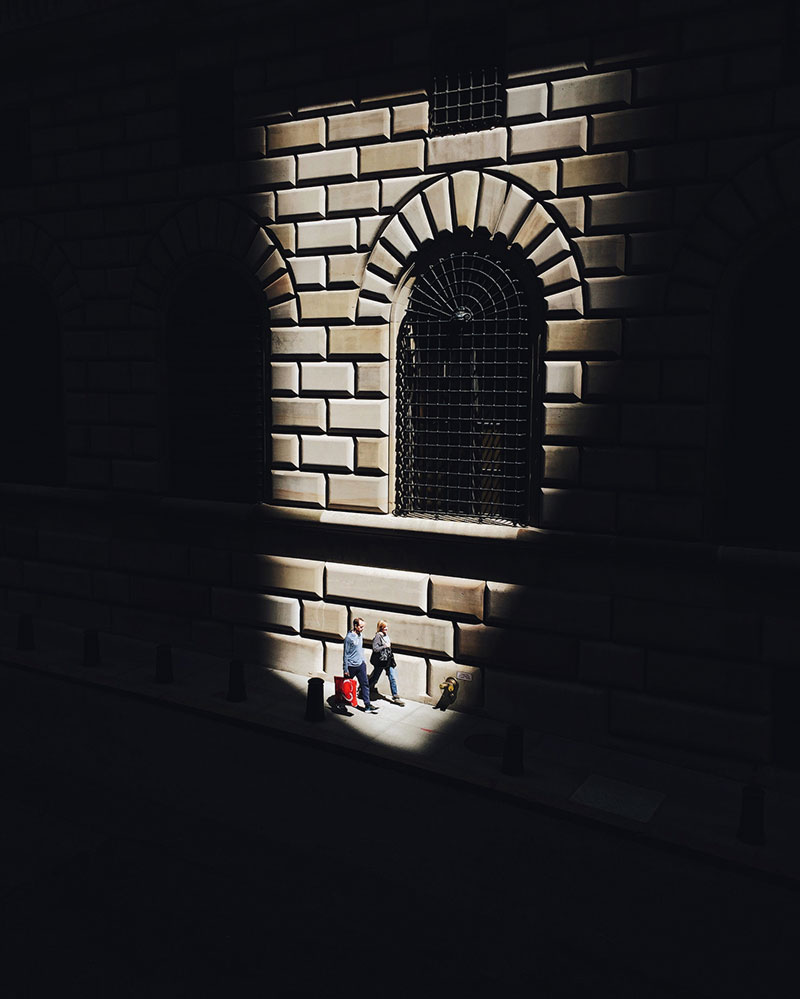 Tip 11
Use natural light
When it comes to shooting with an iPhone, or any other smartphone, you always need to take photos in good natural light to get the best results. For food pictures, for example, it's always ideal to find a table near a window and without any overhead lighting.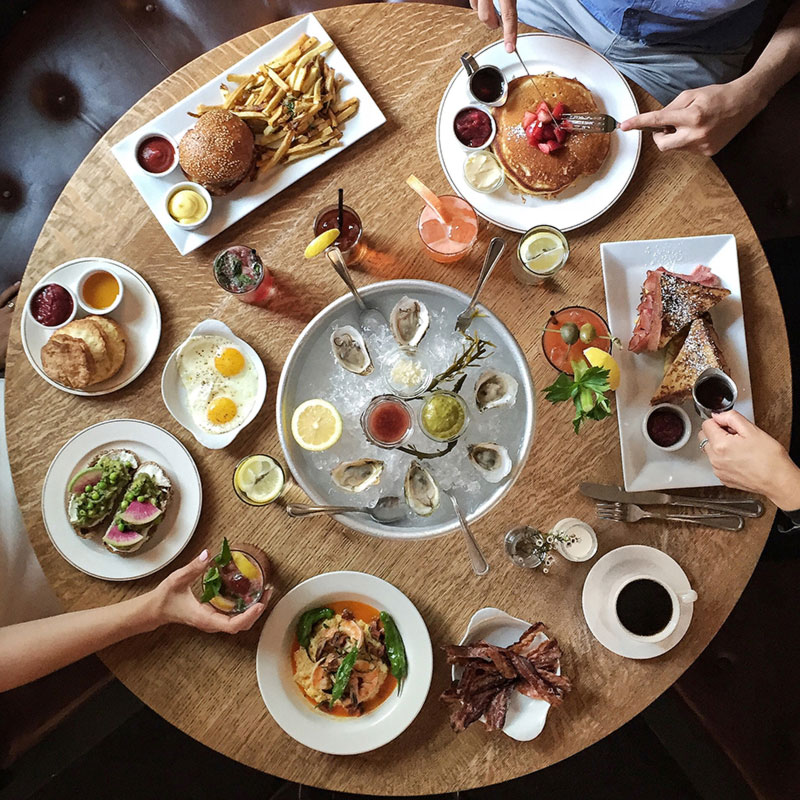 Tip 12
Use the golden hours
As a Scandinavian used to darker periods, I promise you that a great photo is all about good light! My favorite time a day to shoot is mornings, I love the time before sunset which gives a soft, cooler look. There's details to a photo when you shoot in softer light, and as we're all pretty much using our iPhones when capturing moments; tap the screen on different spots before snapping. A little sun icon will appear which will let you adjust the exposure by sliding it up and down.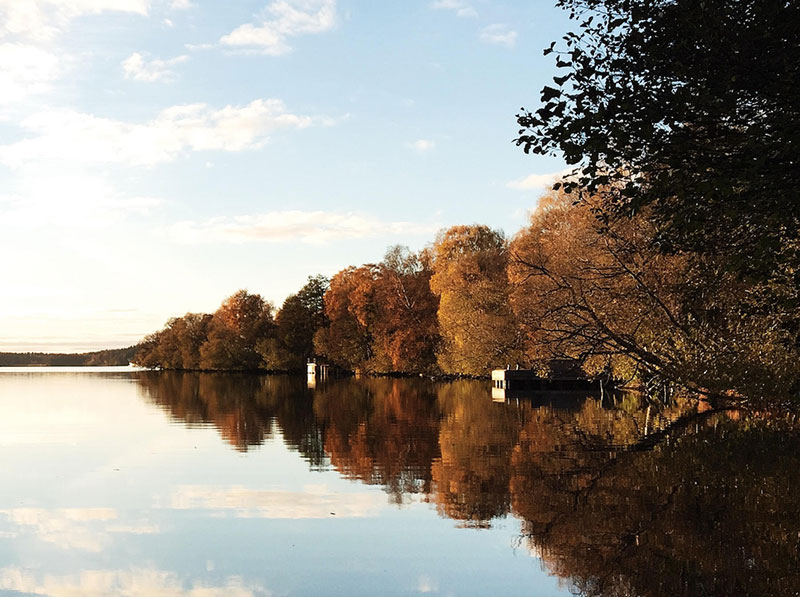 Tip 13
Light makes things that more beautiful
Always be on the lookout for the way light falls on your subject and try to capture the true essence of it. I always go for natural light and that comes as an instinct, I found. Listen to what speaks to your heart and translate it in your photograph. It will speak to others for sure.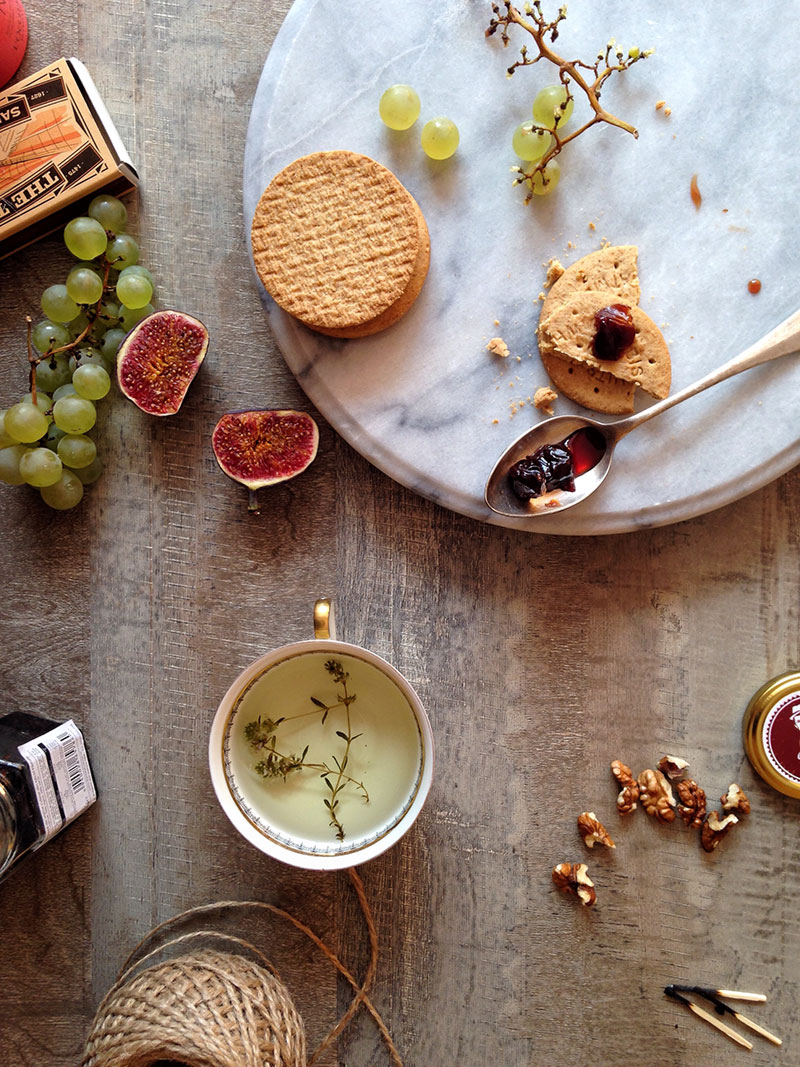 Tip 14
Always save the image that you edit in the highest resolution possible
Always save the image that you edit in the highest resolution possible, you never know which one you'd like to send to Inkifi for example to get printed for your wall or as a gift. There's nothing better then holding your own pictures in your hand or give away them as a gift. That's how I love to share my memories to friends and family.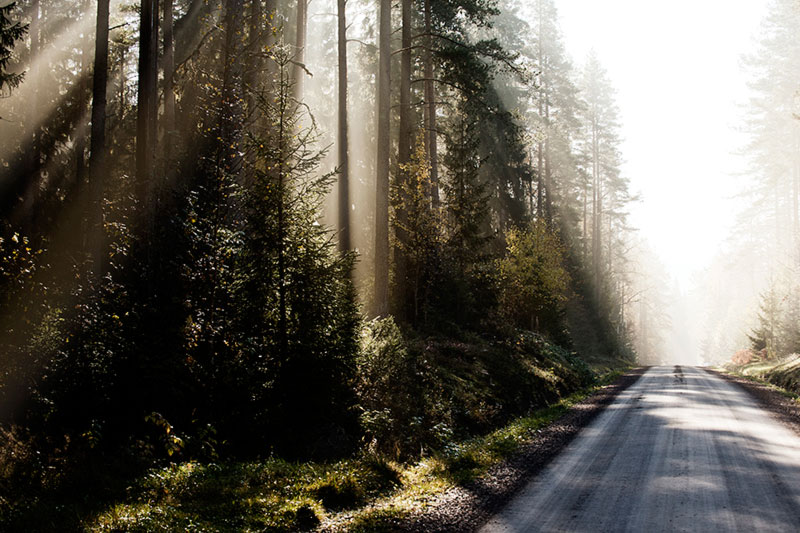 Tip 15
Some pictures are just not made to be squares
Therefore I like to mix my gallery with some landscape image and some portrait images. I think it can look good with the white space in between the pictures when you overlook the grid. It makes the pictures pop out a little more. But I think that you shouldn't think too much about the trends, get inspired by them and then do it your way.