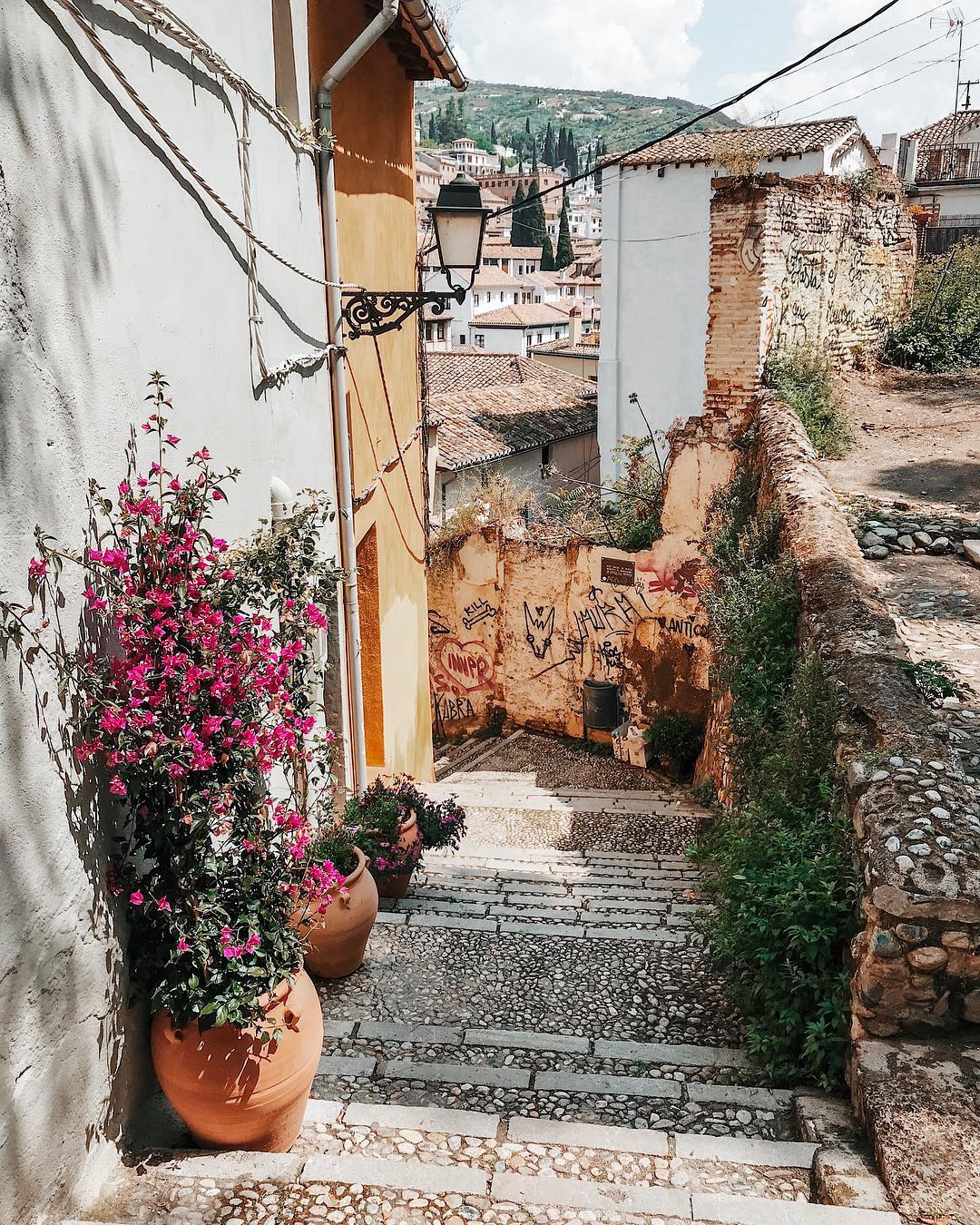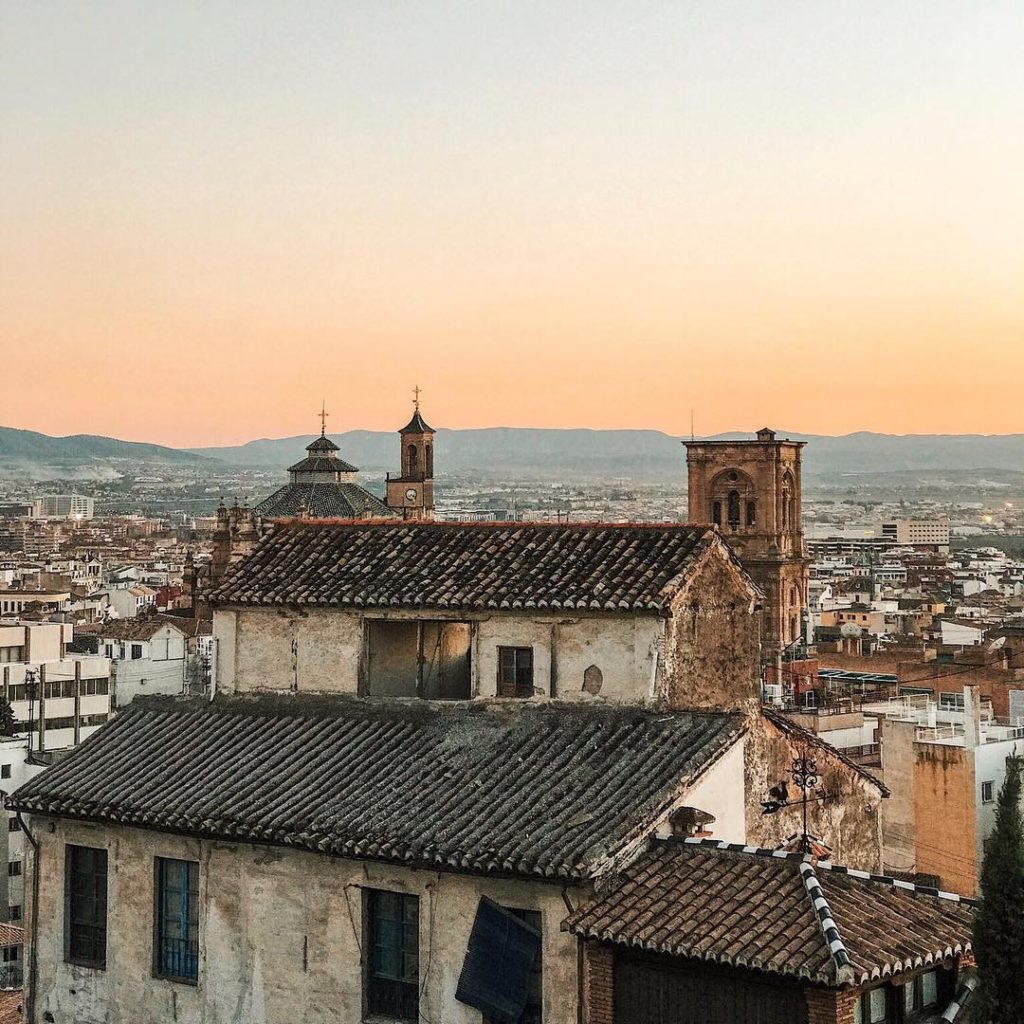 Small but exceptionally beautiful, Granada is a Spanish city in the heart of Andalucía. Close to the Sierra Nevada, there are incredible mountain views. And with a rich Moorish history, spectacular architecture and design lie around every corner.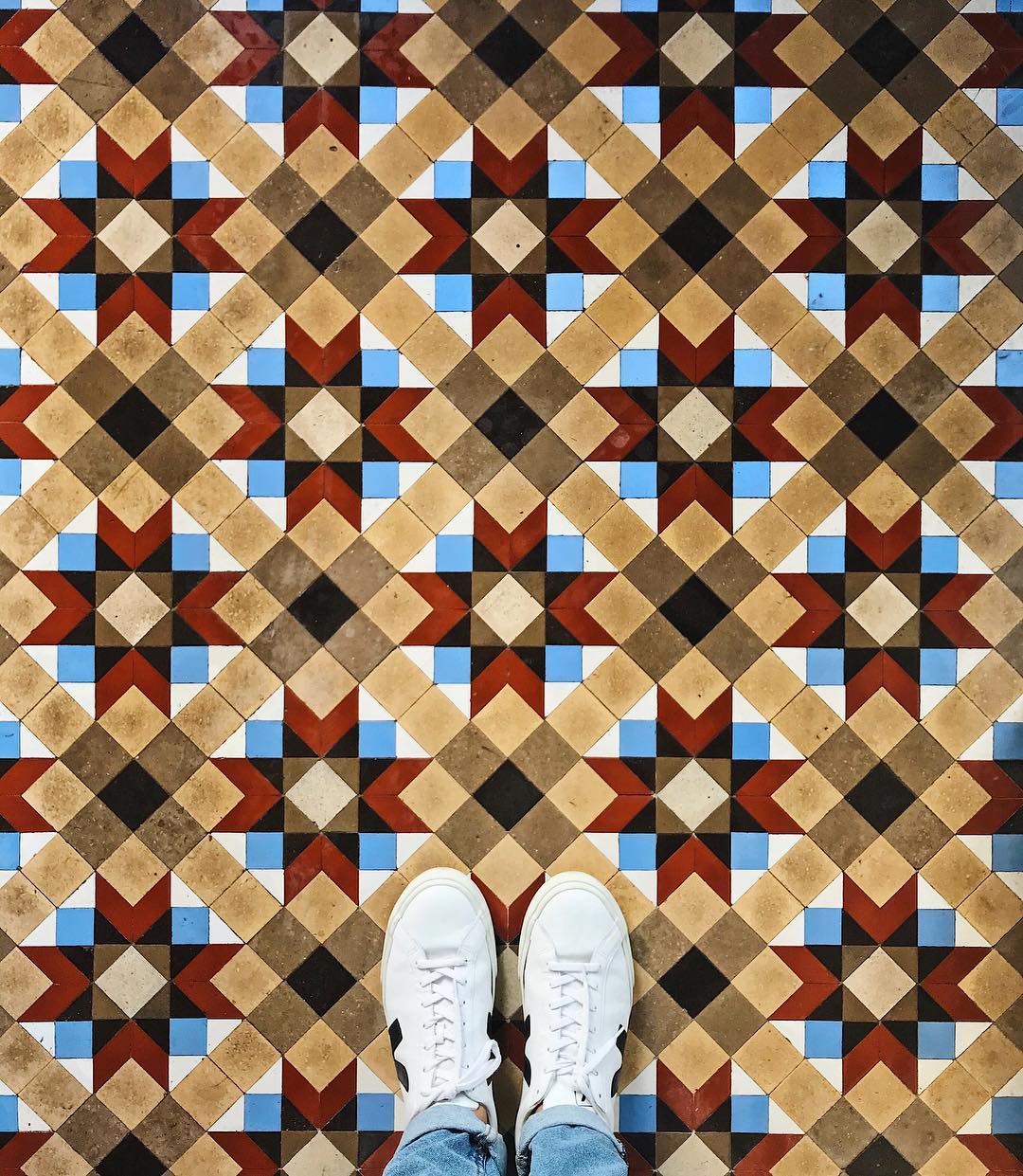 Isma Harvera has lived in Granada all his life (apart from a stint in Lapland when he was 25). What does he love about his hometown?
"Granada is magical. Mozarabic architecture, snow-capped mountains and the ocean. All of that plus great weather (most of the time), musicians on the street and amazing food culture.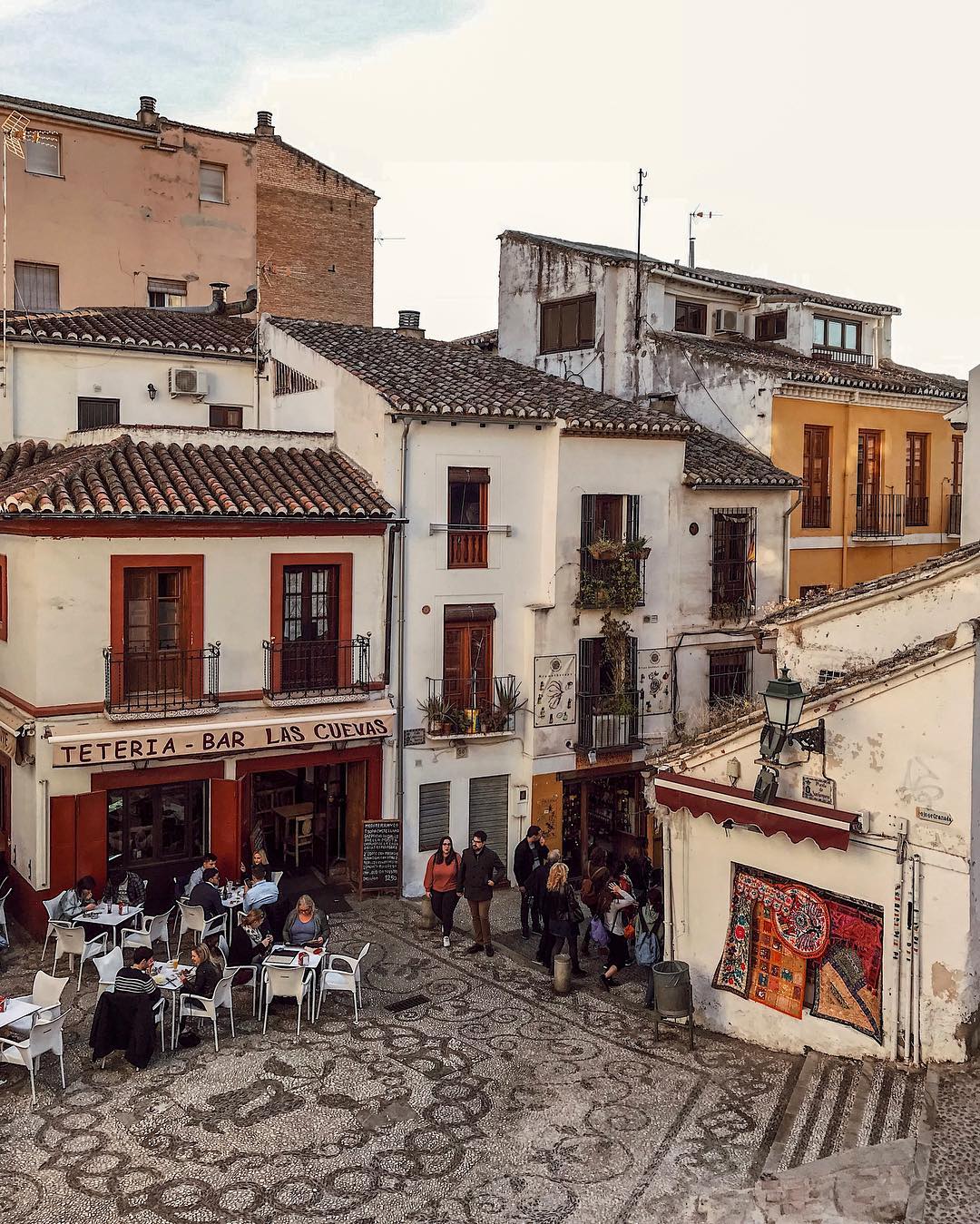 Here Isma gives us his insider city guide to Granada – its best neighbourhoods, eateries and authentic experiences.
Neighbourhoods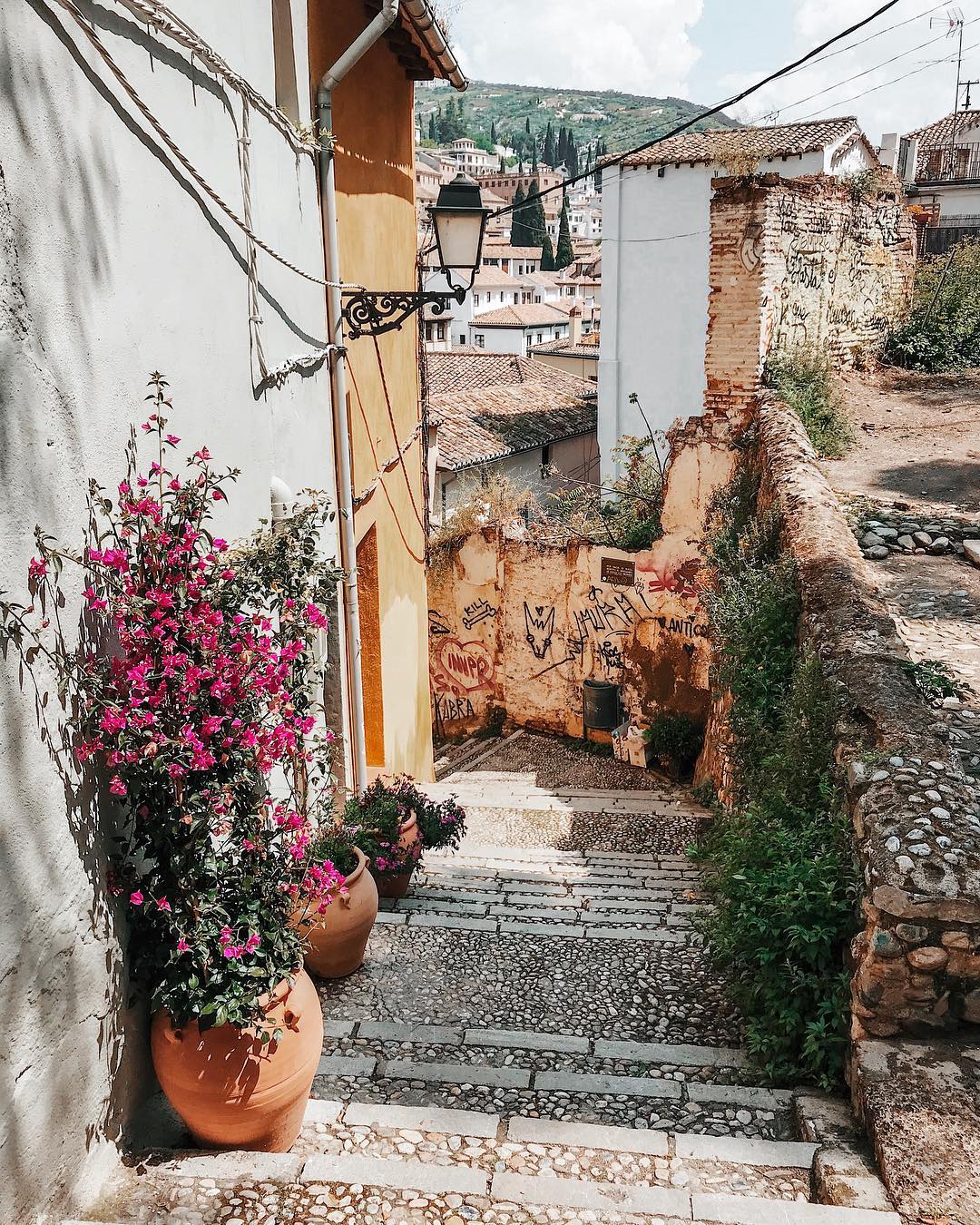 "Albaicín and Realejo are my favourite
barrios
in Granada.
"I grew up in Albaicín – a very old, cobblestoned neighbourhood full of washed-white houses and flowers. The narrow streets of Albaicín lead you to the best viewpoint of the city – Mirador de San Nicolás – from where you can see the beautiful Alhambra."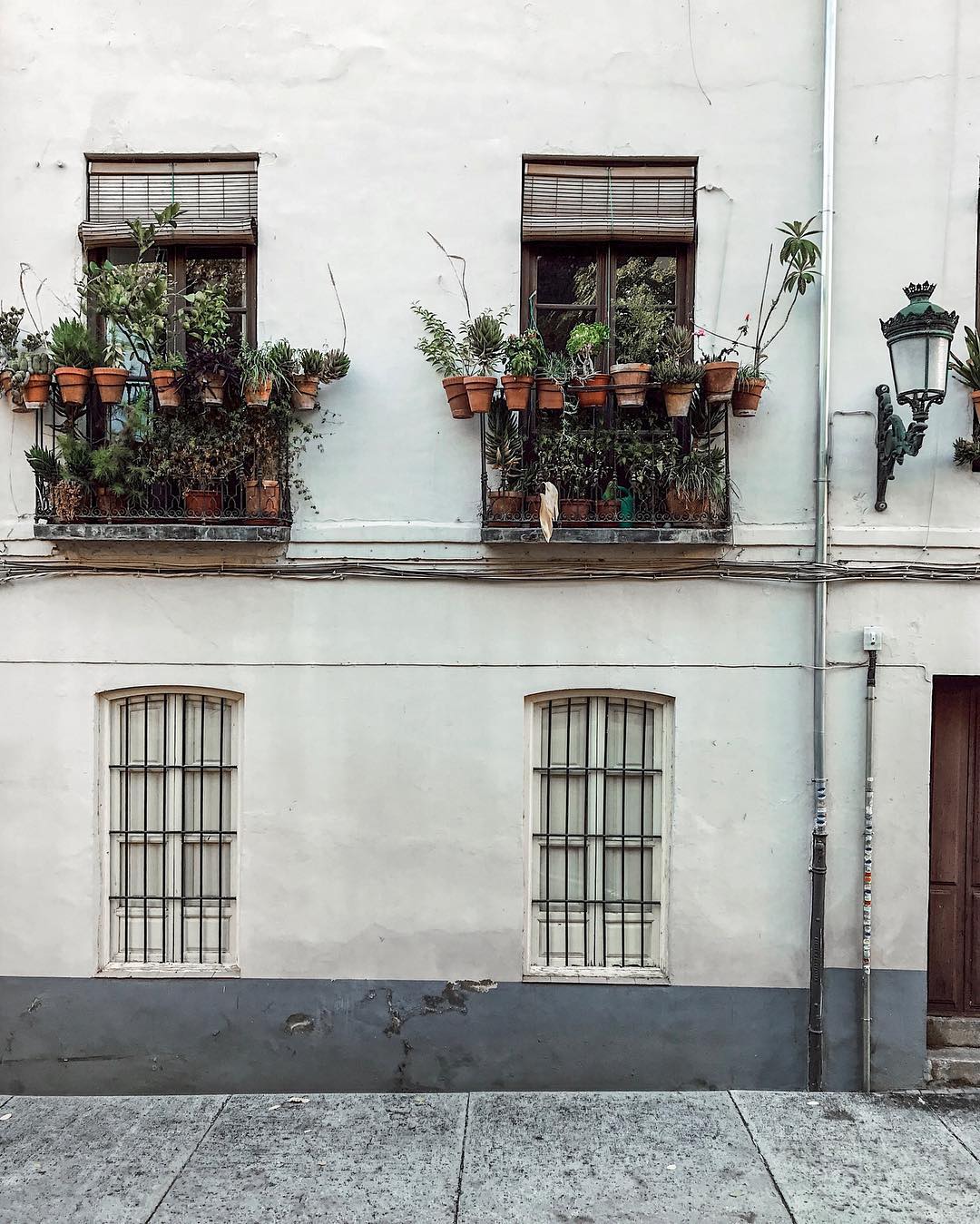 "Realejo has a similar feel. But it's more youthful and open-minded. Old, crumbling buildings are decorated with street art. It's a beautiful neighbourhood home to a rich mix of cultures, wonderful coffee shops and some great vegan restaurants."
Must-Sees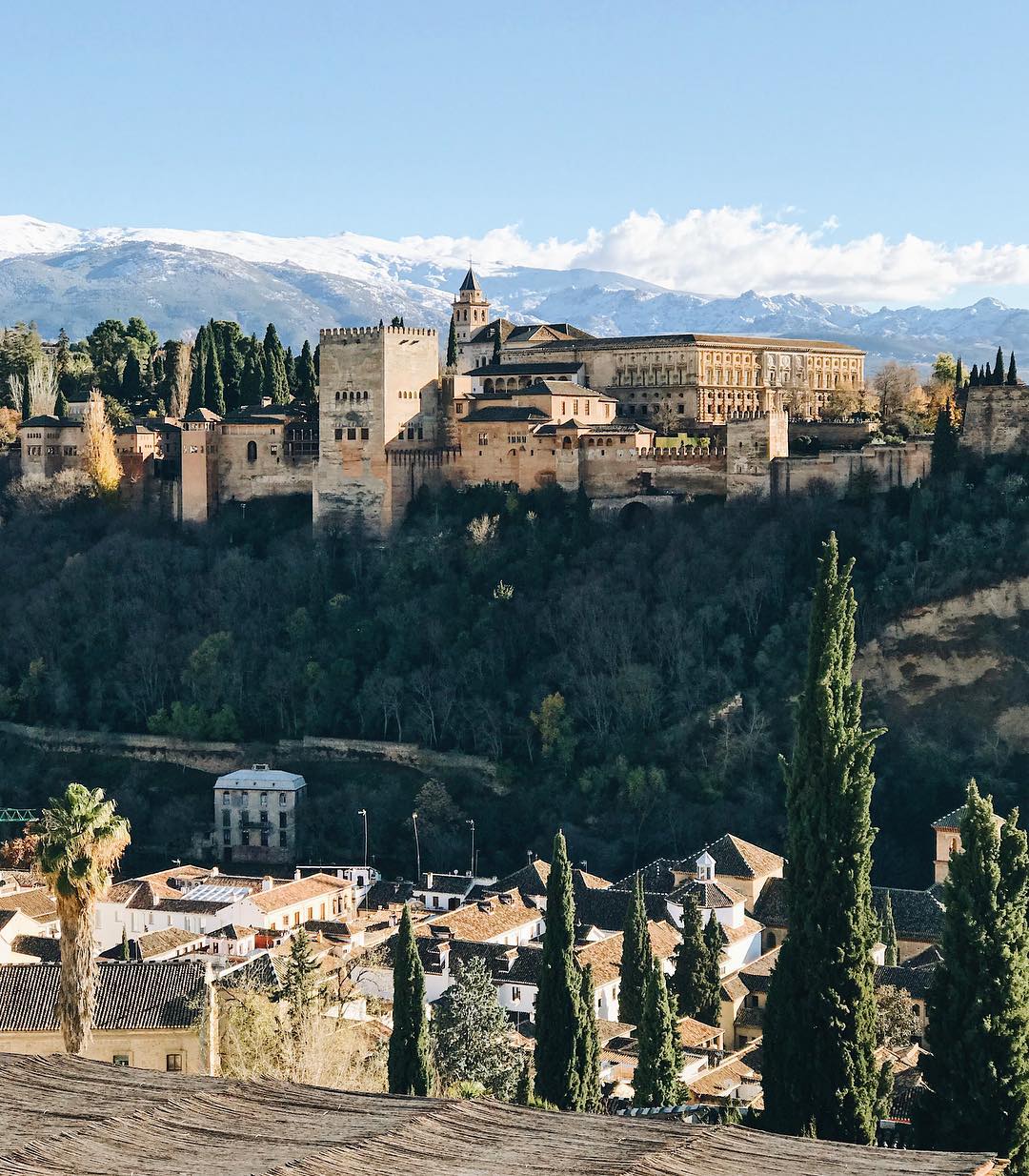 "The Alhambra is obviously a tourist favourite in Granada. But if you've never visited, I'd definitely book ahead and brave the queues to see it. It's a Moorish palace complex with incredible views, lush gardens and beautiful tile decoration.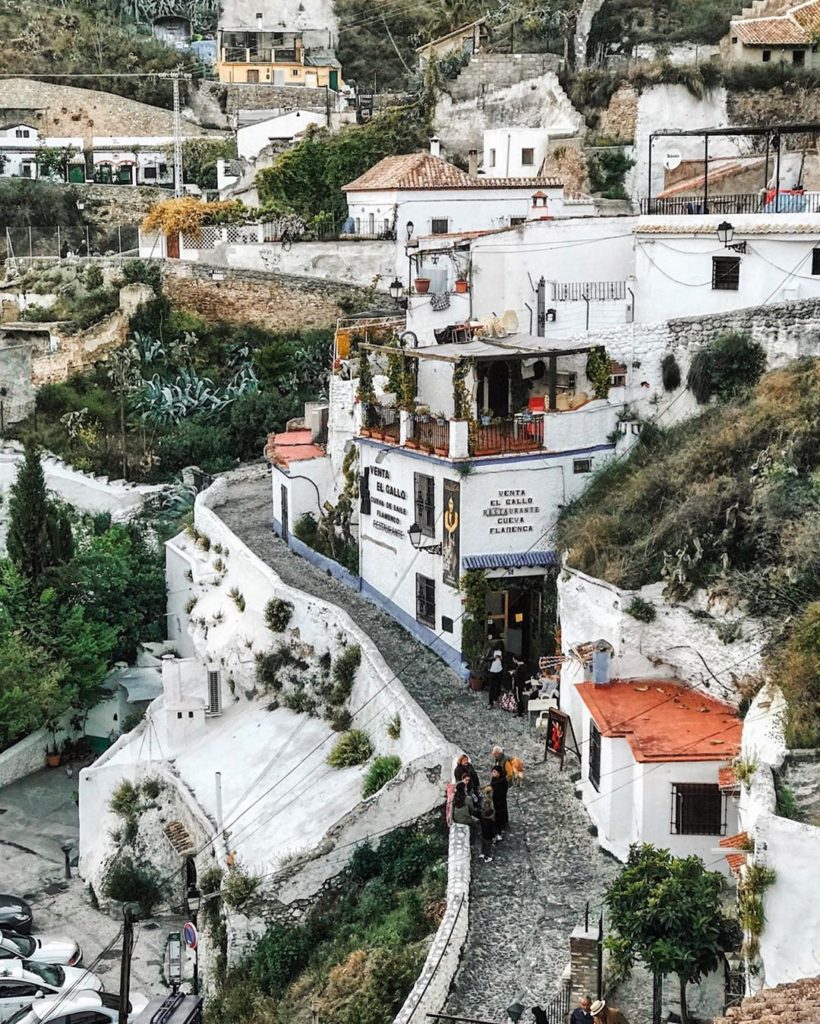 "But for a less well-trodden Granada experience, I say get lost in Albaicín and Realejo. Most places in Granada are within easy walking distance and it's a wonderful way to discover the city.
"A visit to Sacromonte, a neighbourhood full of cave dwellings (some dating back to the 14th century) is also a must. This gypsy quarter sits on a hillside dotted with cacti above Albaicín. It still retains its gypsy, artsy roots and you can often stumble upon flamenco performances in the caves."
Foodie Delicacies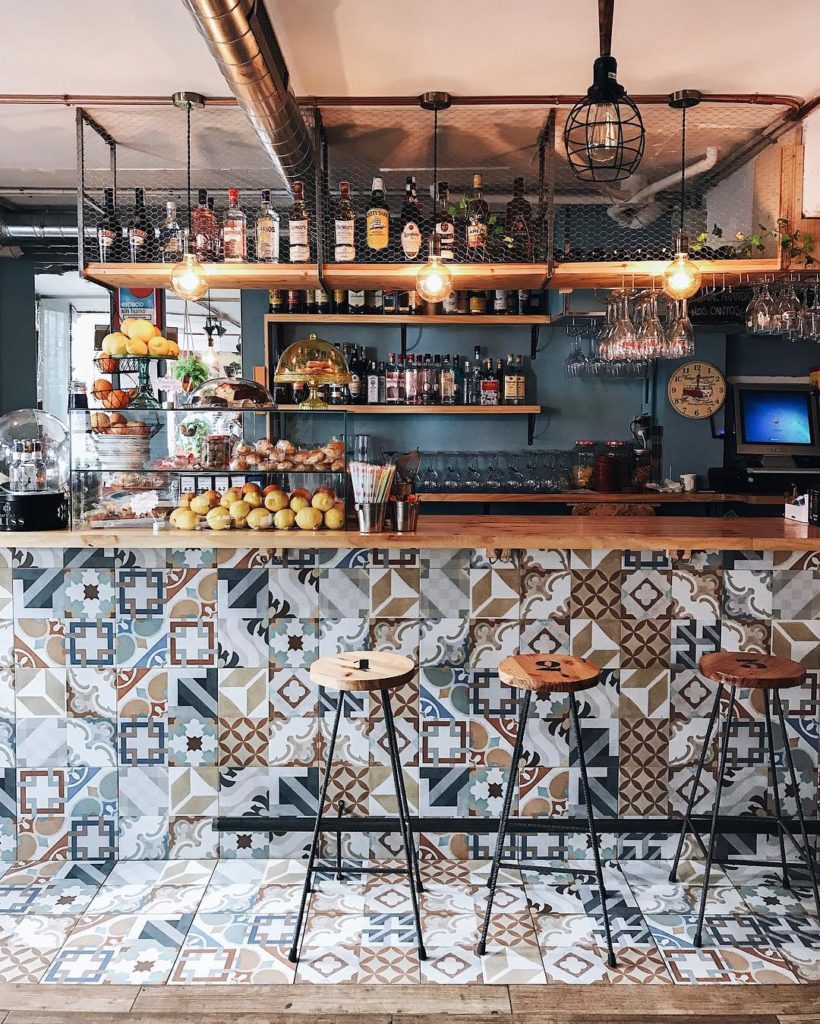 "There's lots of delicious food to try in Granada.
Morcilla
(black pudding), chorizo,
salpicón
(a kind of seafood salad) and
habas con jamón
(broad beans with Serrano ham) are all dishes you should put on your list.
"We also have some of the best Jamón de Trevélez in Spain. Try it by itself (with a glass of wine) or crumbled into a salmorejo (a kind of Andalucían gazpacho). Pionono is another local export and a great sweet treat.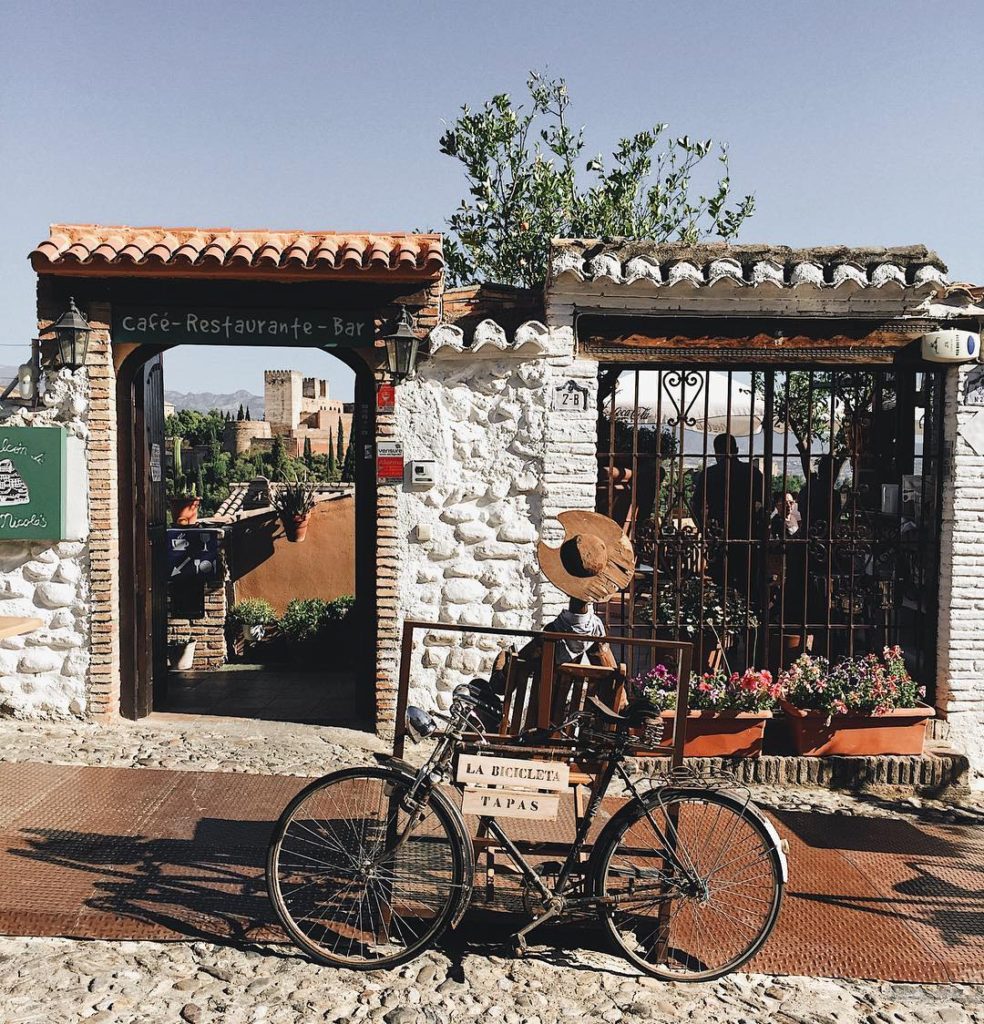 "Some other foodie tips? Try to avoid restaurants that show their menu in different languages. The quality of the food in these touristy places usually isn't as good. And be sure to sample a nice cold bottle of Granada's Alhambra beer."
Coffee, Brunch & Tapas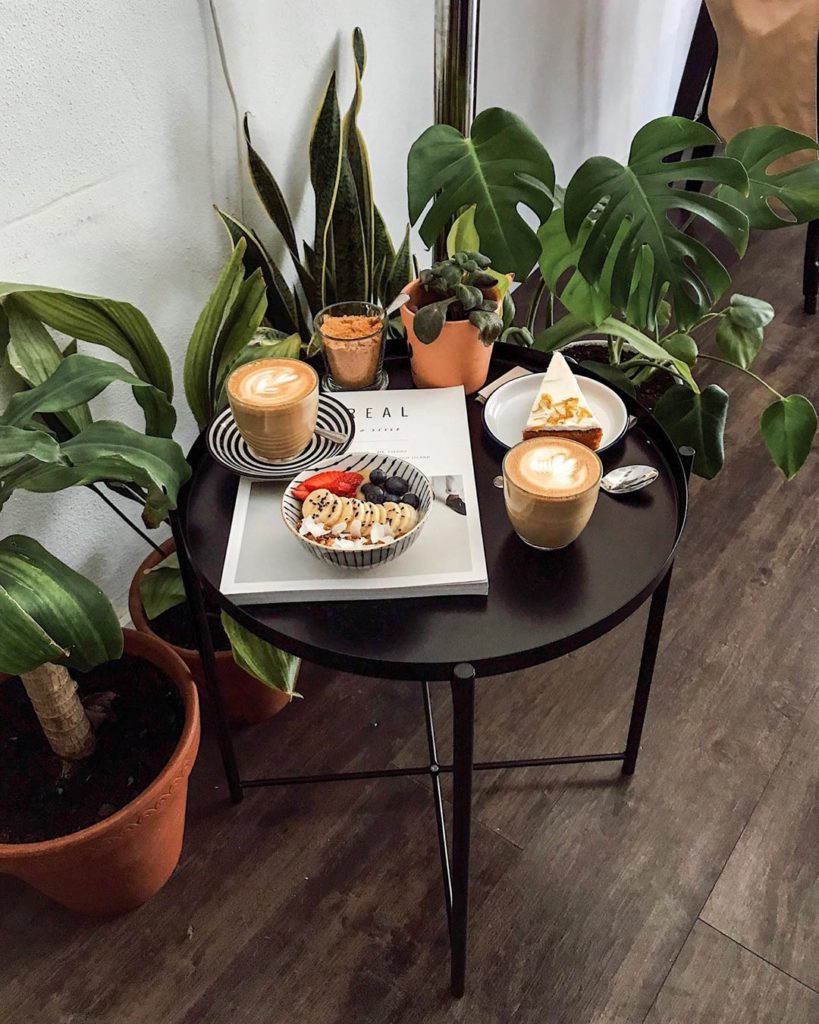 "To start the day right, try Granada's best coffee at Noat. The coffee here is roasted in Barcelona and the smell and taste is just amazing. Other good coffee options include La Finca Coffee and Dulcimena.
"Eat brunch at Café Lisboa or Wild Food. Café Lisboa is a traditional place serving pastries, tostadas and all kinds of eggs. Wild Food is a much more modern affair. An organic and eco-friendly eatery with beautiful greenery hanging from the ceiling and a menu featuring avocado, acai and vegan doughnuts.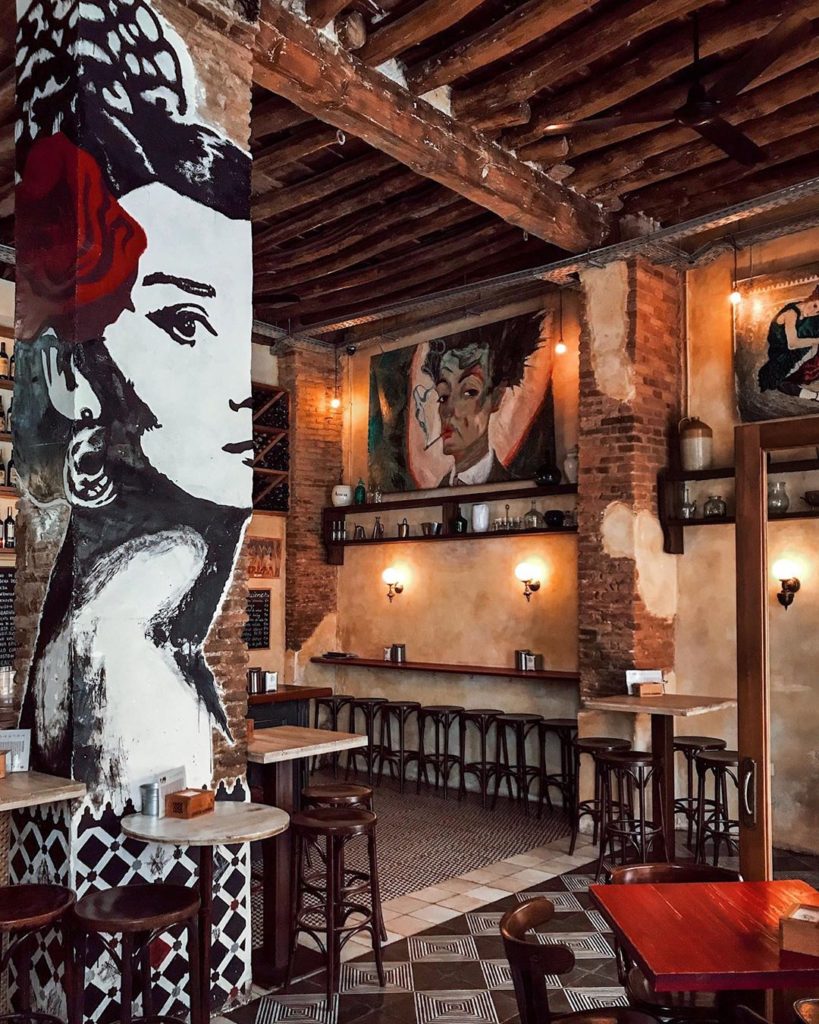 "If you want to eat tapas in Granada, try Tocateja – a rustic place with a wooden beamed ceiling and tiled floor. Or Bodegas Castañeda – a place that's always busy and has a great atmosphere.
"Also remember that in most places in Granada, you get a free tapa whenever you order a drink. You get what you're given so it's a great way to try dishes you might not ordinarily choose to order. And a really cheap way to eat too!
Nightlife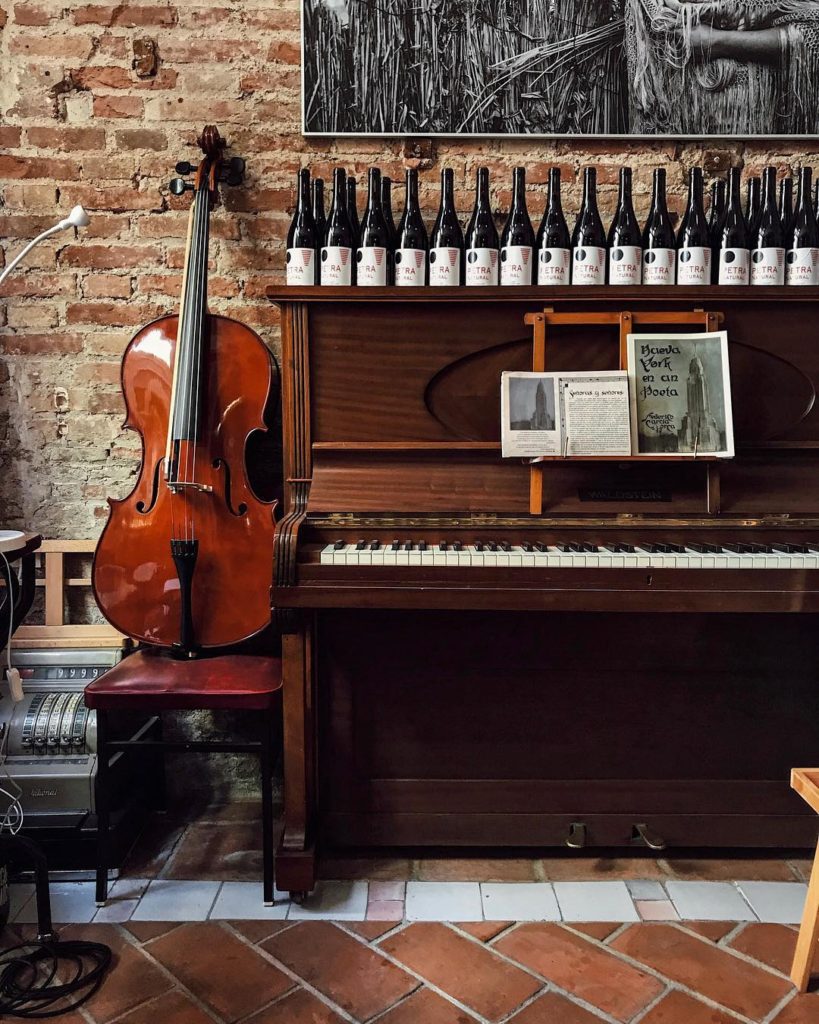 "Granada is a university city so you can find lively nightlife throughout the week. For good cocktails and music, Ganivet Street provides plenty of options. But for cheap beer and rock 'n' roll, head to Calle Pedro Antonio de Alarcón."
Nature Spots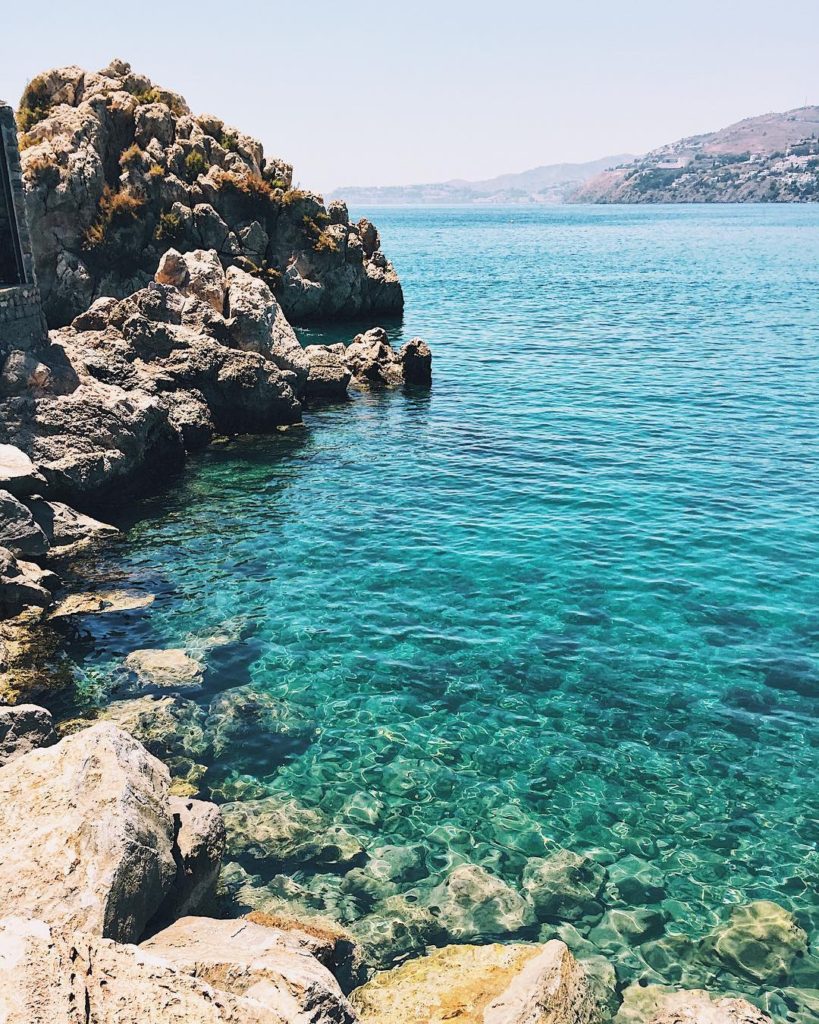 "Granada has a number of nice parks. But when I want to get out into nature I always prefer to drive to Güejar Sierra. Just 15 minutes in the car from the city and you're in the mountains. It's so beautiful and quiet.
"In the summer my favourite spot is Playa Cabria. It's a tiny beach along Granada's coastline, close to Almuñecar and about an hour's drive from the city. Just blissful!"Big thanks to Isma for sharing his Granada knowledge and photography with us. You can see more of his beautiful images over on Instagram.